Starz is a membership video streaming platform that allows original programming, films, series, TV episodes, and more. You may also download your favorite movies and episodes to watch later when you are not connected to the internet. Users who have an active TV subscription may download the Starz app for free and use it to view the network's content. You can also watch anything with a Starz direct membership ($8.99/month or $74.99/year). The steps to Chromecast Starz are outlined in the next section. It also applies to Chromecast-enabled Smart TVs. Let's see how you can access STARZ on Chromecast.
There are two ways to access on Chromecast-
Starz may be cast via a smartphone.
Using the Chrome browser, cast Starz from your desktop.
Before you start the process to access STARZ on Chromecast-
Connect your Chromecast dongle to your TV's HDMI port.
On your television, select the appropriate input source.
Ensure that your Chromecast and casting devices are both connected to the same WiFi network.
Steps to access STARZ on Chromecast
Through smartphone-
On your smartphone, open the Starz app. Get it from the appropriate app store if you haven't already.
Launch the Starz app and enter your login information.
In the top right area, tap the Cast symbol.
Choose your Chromecast device from the list of possible devices.
Finally, Starz will be shown on the Chromecast-enabled television. Play the program you want to see on the big screen now.
To stop casting, press the cast symbol once more and select Stop Casting.
Through PC-
Open your Chrome browser and go to the Starz website. Make sure you're using the most recent version of Chrome.
In the upper right corner of your browser, click the three-dot menu symbol.
Under the menu choice, tap the Cast button.
Chrome will now look for a nearby Chromecast device that is available.
Select your Chromecast device, and the PC screen will be instantly mirrored on the TV.
Finally, turn on Starz and see the material on your television.
By following these steps you can get STARZ on Chromecast easily.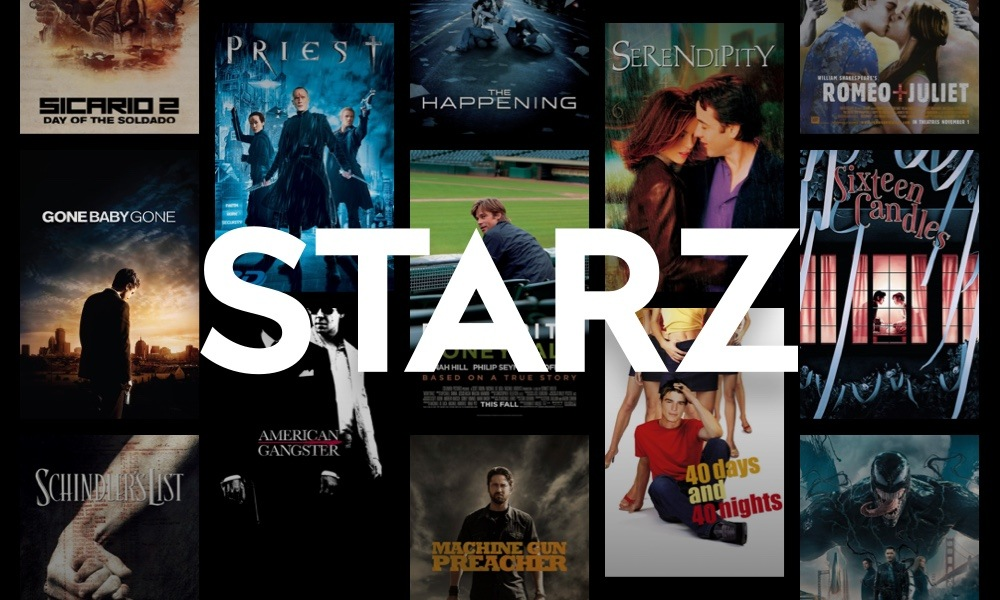 Substantial characteristics of STARZ
Only one profile is allowed
Because STARZ does not yet allow user accounts, your complete family will have to share a single account.
Controls for Parents
You may block specific sorts of programs and movies from playing on STARZ by rating them. You can unlock or adjust the limits by entering a pin number.
Parental controls are also available on Amazon Prime Video, Disney+, Apple TV+, HBO Max, Netflix, Hulu, Paramount Plus, SHOWTIME, and Peacock.
Maximum of 2 Devices
STARZ may be installed on up to two devices at once.
Downloads that can be done offline
STARZ makes practically all of its content available for download.
At any one moment, you can approve up to four devices for download, but you can switch the devices that are permitted if required.
Access to a Global Market
While STARZ isn't available to stream outside of the United States, you may still watch series or movies on your smartphone app or tablet that you've downloaded.
It's Programming-
Originals
The most compelling incentive to join STARZ is to watch their critically acclaimed original programming. Outlander, Vida, and Power are three of STARZ's most popular programs right now.
Shows on television
You'll have access to the entire collection of shows that the channel has ever released, in addition to fresh originals. As a result, you'll be able to watch shows like American Gods, Boss, Party Down, and others.
Classic TV series such as Friday Night Lights, ALF, Miami Vice, and The Bernie Mac Show are also available.
Movies
STARZ boasts one of the most extensive collections of new releases and box office hits. Because they work with Sony Pictures, you'll be able to see current releases like "Jumanji," "Spiderman: Far From Home," "Men and Black: International," and others.
Kids
"Inspector Gadget," "The Cat in the Hat," "My Little Pony," and "Bob The Builder" are among the shows available on Kids STARZ.
FREE TRIAL- STARZ
STARZ provides a variety of subscription plans, all of which include a free trial period for new members. When the free trial period ends, the subscription will automatically renew at the agreed-upon rate. Many of our offers do not include a free trial period. If a free trial is available, you will be notified throughout the enrollment process.
Click the "Sign Up" or "Claim Special Offer" button in the upper-right of the STARZ.COM page to sign up for a subscription and check whether we're running a free trial or another deal. You can see if there is a free trial or another deal available on this page. You may start the process of claiming your free trial or promotional offer by entering your email address on this page.
How can you cancel your STARZ Subscription?
They are always sorry to see you depart, and here are the instructions for canceling your subscription. STARZ subscriptions are accessible through a variety of different partner providers, and the cancellation process varies per partner. You can choose your companion from this list if you know who they are. Let's discover your partner supplier if that's not the case.
Choosing a partner:
Log in at STARZ.com or through the STARZ app.
Select Settings from the user icon in the upper-right corner of a web browser.
Select More in the bottom-right of the STARZ app, then Settings, then Account Management.
Your supplier will be shown under My Subscription.
Choose your service provider from this list.
How can you redeem the gift card?
These instructions will turn your gift card into access to STARZ content, whether you are a new or renewing subscriber.
To redeem your STARZ GIFT CARD, go to REDEEM STARZ GIFT CARD-
Enter your zip code and the pin from your gift card.
Create one if you are not having it already.
To establish a new account, follow the instructions, which include entering your first and last name, email address, and password. This email and password will be used to log in to STARZ.
Now log in to the account if exists.
Enter your credentials in the Sign In Here box.
When you redeem your gift card, the whole amount is deposited to your STARZ account, providing you a single period of STARZ service access equal to the gift card value. We'll also notify you when your new membership expires, or if you've given a credit card, the next paying date.