If you bought your I-Pass in person at a Jewel-Osco or Road Ranger site that sells the iPass, you must activate it. Suppose you bought an I-PASS transponder online at getipass.com, by phone via the IPass customer care number, in person at an iPass center at a tollway station, or at the Illinois Tollway Headquarters in Downers Grove. In that case, you don't need to activate it. So, this article will be covering the section which provides information about how you can activate I-PASS.
There are two options in total through which you can activate I-PASS. It totally depends on your situation which way you would prefer.
Here are the Options to activate I-PASS
First method is to Activate I-PASS via dialing the customer service number
Call 800-824-7277 while holding both your I-PASS serial number and the activation number in front of you (which is their customer service number).
You may set up an account and have your IPass transponders activated over the phone with customer support, and your account will be ready right away.
From 7 AM to 5 PM Central Time, Monday through Friday, you can call the customer support line. On Saturday and Sunday, the phone is unavailable (they are closed on weekends). In general, the iPass customer service is excellent. There are representatives that speak Spanish on the customer support phone line.
When the operator asks you to dial a number, press 2 if you want to talk to a representative who speaks Spanish. Don't press any numbers if you want to continue chatting with an English-speaking individual. Press 2 to talk with a customer care agent when you are instructed to press a second number.
Your transponder's activation sticker contains the I-PASS serial number and activation code. There will be an activation sticker on your transponder when you receive it. Check out what the sticker looks like below-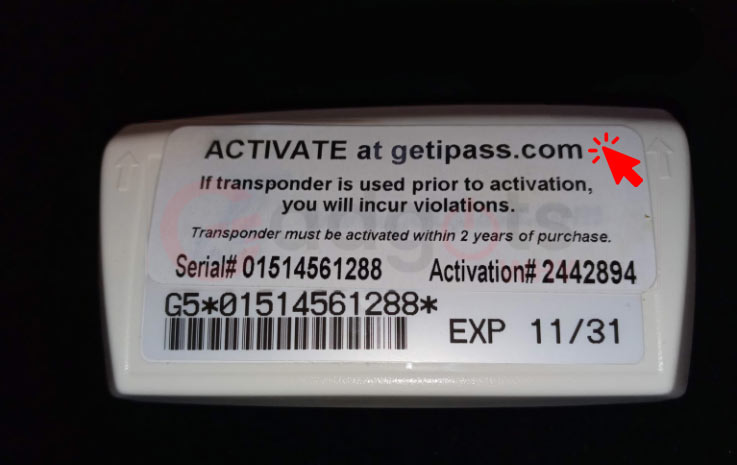 You can see the transponder face's serial number on it as well after removing the activation sticker, the picture is given below for your reference-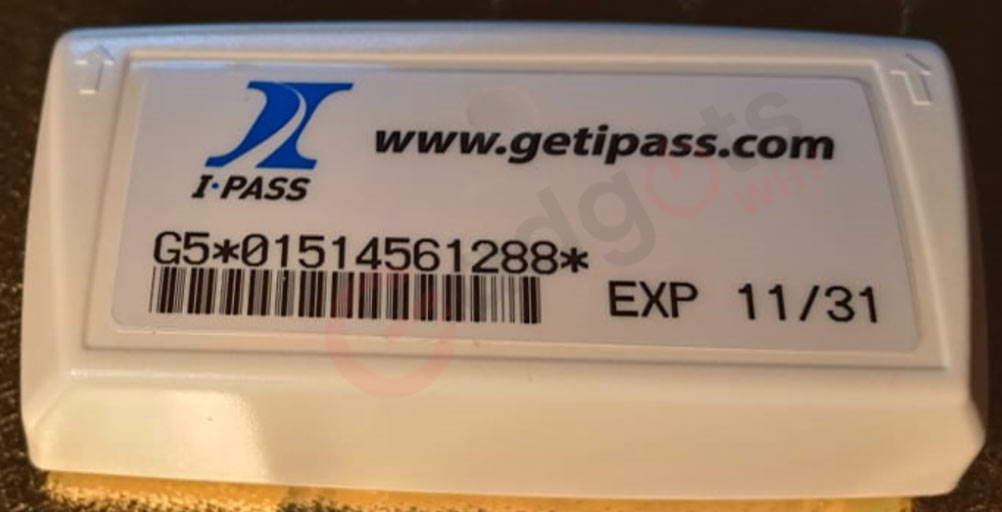 Trending: Login to Walmart Family Mobile
The other way to activate I-PASS is through getipass.com
This method is appropriate for you if you do not already have an account.
Click "OPEN I-PASS ACCOUNT" on getipass.com. This is the Illinois IPass login page. 
You can open an I-PASS account or a pay-by-plate account, which are both separate sorts of accounts (which is the regular account).
If you're trying to activate your iPass, you shouldn't select the pay-by-plate account since you won't receive a transponder with that option.
You are not required to put a transponder on your vehicle. Similar to how you would with an iPass account, you fund a pay-by-plate account in order to pay for tolls. When you pass through a toll, you get charged. Pay by plate has a greater price since taking pictures and recording data requires additional steps.
Complete the form that comes on the screen.
You will be again presented with the other form that you will need to fill out.
Select "Activate Transponder" and then press "Continue".
Enter the serial number and activation number that may be found on your transponder's activation sticker and press the "Continue" button. You're done now.
Also Read: Activate Sprint Sim card
This method is for users that already have an account:
Click "view transponders" on your account dashboard.
Click "Activate Transponder" in step two.
Key in your iPass transponder sticker's serial number and activation number:
Click "Activate Transponder" after that.
These were the only steps that you need to follow where you can be related to the first case of the other case. We have provided you with both solutions so that you don't have to go searching any further for the process to activate I-PASS.
Handpicked Relevant Read: Activate Pluto TV on Roku, Android TV, Firestick and Chromecast