Have you bought a new sprint mobile and are wondering how to activate it? Don't worry, stop searching and just relax because we are here with you to explain to you how to Activate your Sprint phone easily. There are now two methods for activating a Sprint device. The former requires you to call Sprint customer care, while the latter requires you to log on to the Sprint website and add a new phone. Whichever approach you decide on, both will need the IMEI of your smartphone.
What is Sprint Phone?
It is one of the U.S.'s largest network service providers. In 2020, Sprint and T-Mobile united, creating one of the biggest 5G networks in the country. However, activating your new Sprint phone can be difficult if you were one of the people who obtained a Sprint phone before the two companies merged.
How to activate Sprint Phone?
As previously said we have two methods to activate Sprint Mobile.
Method 1: Sprint Phone Activation Online
Customers of Sprint can activate their devices online. The consumer can save a ton of time and work using this technique. The procedure, however, could be a little confusing for someone who has never before activated a Sprint phone.
Relevant: Activate Sprint SIM Card
The steps listed below must be followed to activate your Sprint phone online:
Initially, Visit Sprint's website and go to the Activation page.

Then to activate sprint mobile, click Sign In.
With username and password Log into your Sprint account after that.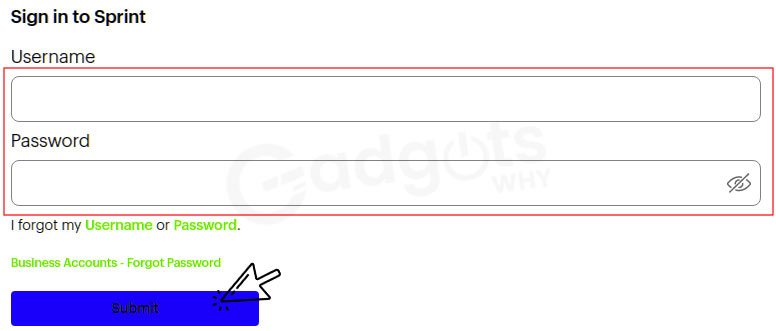 Then Select Activate a new phone under Manage this Device in your account settings.
You will need both your SIM card's serial number and the serial number of your new phone once you click on the Activate a new phone button.
To get your phone's serial number, simply get your phone's box, where you can find your phone's serial number.
You will need your device's IMEI number if, for some reason, it isn't posted on the Sprint website.
You may know your IMEI number in a few different methods. After completing the aforementioned instructions, wait two minutes, then restart your smartphone.
Interesting: Convert your physical SIM to eSIM easily.
How to Find Your IMEI Number?
The IMEI number on each phone is distinctive. You must access your phone's settings and type "IMEI" into the search bar to locate your phone's IMEI. If your IMEI number is not listed in your settings, you can obtain it by dialing *#06# on your phone, which will display your IMEI.
If both of the above methods aren't optimal for you, try finding the IMEI number on your box. Every phone box has the serial and IMEI number of the respective device on it.
Method- 2: Activate Sprint Phone By Calling Customer Support:
If activating your Sprint device using a web browser isn't for you, you can always ask customer support for help. To activate your phone by this method, you will still need to know your device's IMEI and serial number. Both of which can be attained through the means mentioned above.
You must dial (888) 211-4727 to reach customer service. You must ask them to activate your phone once you have spoken with a customer support agent. They'll start requesting your phone number and account information. Your phone will be activated once you have given them all the necessary details.
The representative will mostly need the following information from you:
Your Phone number.
Serial number and IMEI of the phone.
The social security number.
Sprint Login information.
Depending on the status of your SIM card, the SIM card ICCID number.
How to resolve Sprint mobile activation problems?
There could be issues that stop the activation of your Sprint phone from being completed successfully. You can take the below-given actions to give the phone the boost it needs to finish activation if it is "hung" in the network.
Update your Profile Data:
Update the data profile on your Sprint phone to activate it if the automatic activation doesn't work. The phone will reconnect to the network when the data profile is updated. The phone will be turned on once communication has been established. Click "Phone Info" or "System Updates" in the settings menu of your phone. To start the procedure, click on update profile data.
Restart your sprint mobile data:
Start easy. In this situation, a quick network restart might be able to fix your broken network. It takes little effort and little time to complete. Simply slide down the quick-setting panel to turn off and then back on the data connection.
Removing and replacing the SIM card
This one needs no explanation. The SIM cards should be taken out and correctly reinserted. Verify that the problem has been fixed. Try your SIM on a different phone if it's still displaying the issue. This will enable you to determine whether the SIM card or phone is at fault.
Ensure that Airplane mode is off:
Airplane mode would disable all connections, including your mobile network, so make sure to keep it off as you strive to resolve your mobile network issues. The signal bars would be replaced, if this mode was in use, by an icon of an airplane.
To switch off Airplane mode, merely swipe down the quick settings panel.
Go to the Settings By clicking on the gear-shaped icon.
Now navigate to Network and Internet.
Search for Airplane mode and then turn it off if airplane mode is on.
Verify the network settings:
Another glitch in this situation is an inappropriate network setup. Therefore, you should thoroughly examine network operators and modes, and ensure that the appropriate options are chosen.
To do so 'Settings' should be opened and then click or tap "Wireless and Network."
Now select Network Operator Automatically by tapping on it.
Wait for a few minutes and make a call to check your mobile activation status.
Speak to the customer service agent:
It's a great idea to get in touch with your network provider before attempting any additional technical adjustments. They can assist you in determining the functionality of your SIM card. Whether there are any technical problems, they can also let you know if the network is down.
Before deciding to visit the local customer service center, you can call them via the customer service toll-free number (888) 211-4727or chat with them.
Final words
This article will show you how to activate your Sprint phone if you've previously run into issues. You can easily and quickly accomplish your aim using either of the two methods discussed in this blog. Make sure to keep all the required information handy before getting ready to activate a Sprint mobile. So that you can easily enter prompted information immediately without the rush. Hope this article is informative and useful to activate your phone. If you want to share any other information regarding this you can drop them in the comments section below. Also, share your experience with spring mobiles. So that's it, guys connect with us for the latest updates, and thank you for visiting our blog.
Frequently Asked Questions
How to activate a Sprint phone manually?
Simply Turn on a device to initiate activation.
Next, go to sprint.com.
Select "Get Started" from the menu.
Use your username and password and log in to your account.
Follow the directions displayed on the screen.
How do you activate a Sprint phone using a phone?
You can contact Sprint for help if you need to activate a new Sprint phone. If you need to use another phone, dial 888-211-4727 and give Sprint customer support whatever information they ask for. You will be guided through the activation process by a customer care representative.
Can I unlock my Sprint phone?
Sprint will automatically unlock your phone once it is qualified if you have a postpaid plan (where you pay your payment at the end of each month). Call Sprint's customer service department if you're unsure if it's unlocked. To complete the procedure, you must provide them with a few pieces of information.
Does a Sprint phone require a T-Mobile SIM card?
With a simple SIM change, eligible Sprint customers can now be allowed to use the entire T-Mobile network. You will continue to use your Sprint account as before, with the same price, plan, and billing procedures, but you will now access the T-Mobile network as your main network.
Can I make a free switch from Sprint to T-Mobile?
To transfer your Sprint account to T-Mobile, you must visit the shop and make the request. When you visit the store, all of the phones associated with your account must be switched over and present. You will need to buy out of your financial plan because all phones on your account must be paid in full.