Amazon Prime Video is a well-known paid online streaming service that offers some great TV shows and movies. Amazon Prime Video is one of the best video streaming apps, and users nowadays spend the majority of their time watching web series and movies online. Some users are happy and watching binge shows but some users encountered an issue called "Error code 9068". This error code says that it is "unable to process your request ", and this error is very frustrating. We did some research, and we found some solutions which help you in fixing this Amazon error code 9068.
Causes of Error code 9068 on Amazon
These are some of the reasons why your devices are unable to process your request due to prime video error code 9068. Server problems and registration errors are the most frequent causes of errors. But in this guide, we'll go over every scenario in which this issue can be solved. These are the solutions you can use to resolve the error message "Unable to process your request" from Amazon Prime.
See if the Amazon Prime server is down.
Deregister and Reregister your device.
Update Amazon Prime App and device
Reset your device factory settings
Disable or enable VPN
Restart your streaming gadget.
Check Internet connection
1. Check Amazon prime server :
It is better if you check to see if the Amazon Prime server is down before looking for potential solutions. If there has recently been a rise in the number of reports of Amazon Prime issues, you can check sites like downdetector.com and istheservicedown.com. The only thing you can do if you determine that the Amazon Prime server is down is to wait for it to come back online.
Also Read: Install Amazon Prime Video App for Windows 10
2. Deregister and Register your device: To fix Amazon Error Code 9068
Re-register your device after deregistering it.
There might be an issue with your Amazon Prime Video server if you've run into the error code 9068. You can resolve the issue in this case by deregistering and reregistering your device through the app. It is the simplest method of fixing the error
Instructions to Register your device:
Go to Amazon.com/pin using your preferred web browser.
Utilize your Amazon Prime login information to access your account.
To unregister your device from Amazon Prime Video, navigate to the Registered Devices section and click the Deregister button.
On the Deregister this device dialogue box, tap the Deregister option once more.

Finally, Sign out of Amazon Prime Video.
Steps to Register your device again:
Sign into your account by going to amazon.com.
Select the Register Device option under the Registered Devices section.

To finish the registration process, enter the device's information and then adhere to the on-screen instructions.
Amazon Prime Video has successfully registered your device.
Turn on your device after registering to see if the error code 9068 has been fixed. Try the following troubleshooting technique if the error persists.
3. Update Amazon Prime App and device:
Verify the Amazon Prime Video app is current. The app might not function if it is outdated, and you might see the error codes 5004 or 9068. The majority of streaming devices typically update their installed apps automatically. If it hasn't been updated, do it manually.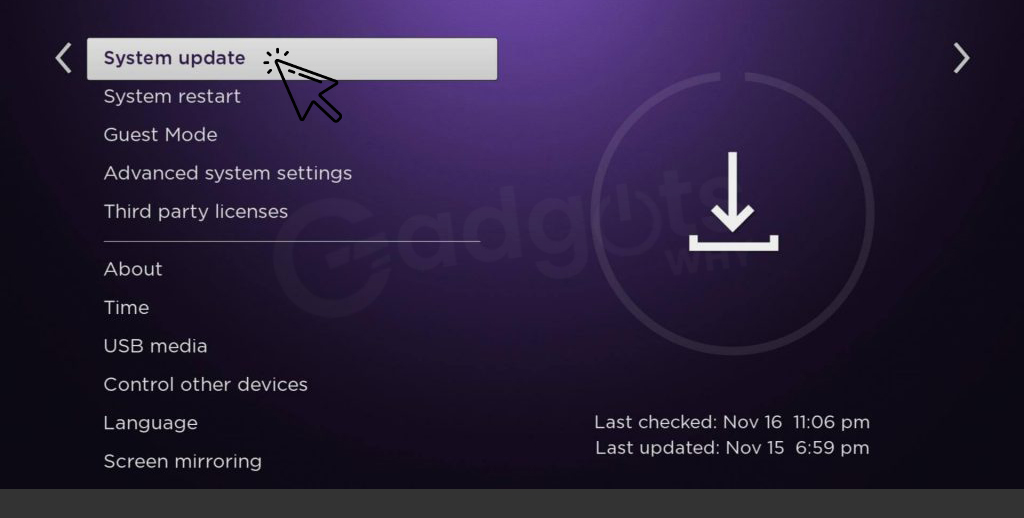 If you're using a Roku device, for instance, you can turn it on and connect it to the internet. For all of the installed applications, it will look for automatic software updates. The app's bugs and viruses will be fixed, and the error code 9068 will also be fixed, by updating the app. Continue with the next troubleshooting step if the error code doesn't go away.
Also Read: Activate Shudder
4. Reset your device factory settings
Your device will go back to its default settings after being factory reset, which removes all installed apps and their associated data. The Amazon Prime app error code 9068 might be resolved after you reset your device.
For instance, if you have a Roku Smart TV, you can reboot it by following the steps listed below.
Navigate to Settings from the Home screen.
Select the General option from the Settings menu by scrolling down.
Reset by tapping it, then enter the PIN code (some devices have the default pin 0000).
Then, using your remote, press OK.

Your TV will automatically restart and check to see if the app is operating properly.
Otherwise, move on to the next approach to solve the problem.
5. Disable or Enable VPN:
Some nations cannot benefit from Amazon Prime. You will see this error if you attempt to connect to the Amazon server in those geo-restricted zones. So Disable your VPN if it connects you to a nation that doesn't offer Prime services. In contrast, if the region in which you are located does not support Prime, you can either use a paid VPN service or pay for one.
6. Restart your streaming gadget:
You might occasionally experience technical issues with your device (Android, iOS, Roku, Apple TV, Amazon FireStick & Fire TV). Your streaming device needs to be restarted to fix any bugs or short-term problems. Rebooting will fix a variety of problems, end all background processes, and enable the Amazon Prime video app to function without encountering the error code 9068.
You can restart your Roku TV by following the detailed instructions below.
Go to Settings on your device by selecting the Home screen.
From the settings menu, select the System option.
Select Restart from the list and then press the OK button on your remote control.

As an alternative, you can restart or reboot the Roku by simply turning it off and unplugging all of the cables from the power source.
Then, turn on your Roku after letting your device sit for about two minutes. Once the procedure is complete, verify that the error has been fixed.
If not Alternatively, try the other solutions that are listed below.
Recommended: Fix AirPlay Not Working on Roku
7. Check Internet connection to fix Amazon Error code 9068:
You might occasionally encounter the Amazon error code 9068 if your internet connection is unreliable or unstable. You need a dependable, fast internet connection to stream movies from Amazon Prime Video. First, confirm that the internet is connected to a reliable, fast network. If not, try changing the connection to a different internet network. Try the next step in the troubleshooting process if it doesn't work.
Wrapping up:
In this post, we mentioned how to resolve Amazon error code 9068. Also talked about the cause of that error. You can fix the problem quickly by adhering to this post. I'm hoping the information given will be useful to you. I appreciate you reading this.
Frequently Asked Questions
What causes the Amazon error code 9068?
Using an outdated app, being confined to a certain area, encountering technical difficulties or bugs, experiencing server-side difficulties, using outdated app software or device firmware, etc. are just a few of the causes of error code 9068 on Amazon Prime.
How can I fix an error with Amazon Prime Video?
Close your device's Prime Video app (or web browser if you're watching on a computer) if you're not using it. Restart the computer or any attached equipment. Make sure your computer or web browser is updated.
How can I fix Prime Video's error 9345?
In this case, restarting or resetting your network should allow you to resolve the problem. Clear cache data that is faulty – It's most likely because of corrupted temporary data that your streaming device has cached if you're having this problem with a streaming device other than a desktop or a mobile device.
How do I clear my Amazon Prime Video cache?
Clear App Cache and Data on Your Android Device. From the device's home screen, tap the Menu button on your device. Go to select Settings and from there Select Apps. Then Locate the app title from your list of apps. Now Select Storage and finally Select Clear Data.