With the latest trend in tech-world, Google always come out with cool new gadgets, or they are emphasizing already great ones. In this league, the 5G-capable Pixel 5 is the most recent to join the product family, following the unbelievably reasonable Pixel 4a Android smartphone. At the same time, Google's Stadia cloud-based gaming service is also the one that must be on your radar. The product is specially intended to give gamers instant and effortless access to top-level gaming titles pretty much anywhere: on your pc screen, smartphone devices, or Chromecast-equipped display. To help gamers to find their perfect games, the services are available for only $9.99 per month. Well, these are just a few of the user-favorite devices that the company has launched. Herein, we have mentioned the top 7 cool must have Google at-home products for an easier life.
Whether you are shopping for yourself or want to gift some of the best at-home Google products to a close friend or relative of yours, check out our all-time favorite Google products and learn more about them. In this article, there are only a couple of the user-favorite at-home Google products that you can consider buying online.
#1 Google Nest Hub Max Smart Display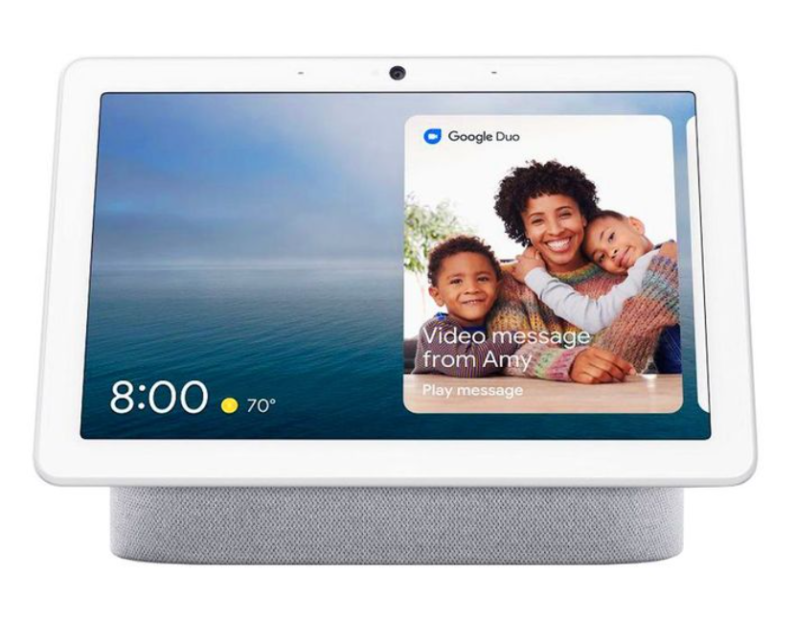 In our list, the first product that we include is the Nest Hub Max smart display known as a legit multitool for your home. The device can pack with a vibrant 10-inch touchscreen display, with high-quality stereo speakers, and a top-notch built-in Nest smart camera used to make Google Duo video calls. To top things off, the device is also useful to secure a powerfully connected home hub, which is compatible with other smart home products. The Google Nest Hub Max is a Google assistant-powered device that helps to interact with the virtual helper, and also enable the online streaming of YouTube videos for its potential users.
#2 Google Nest Mini (2nd Generation) Smart Speaker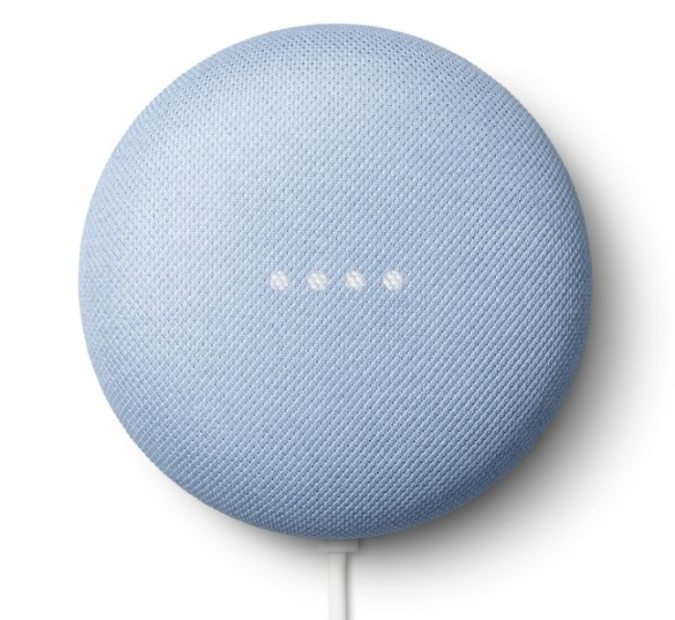 The best featured Google Nest Mini (2nd Generation) Smart Speaker is a tiny and affordable gadget for better sound quality with powerful bass. This device offers brilliant voice-recognition capabilities which you found extremely useful. Unlike the Google Home Mini, the Nest Mini is a wall-mounted device, hence you can set up the device even more easily into any home.
One good this about this product is that the fabric used in Google Nest Mini is crafted from recycled bottles and comes in multiple colors including charcoal, coral, chalk, and blue.
#3 Google Nest Cam IQ Indoor Security Camera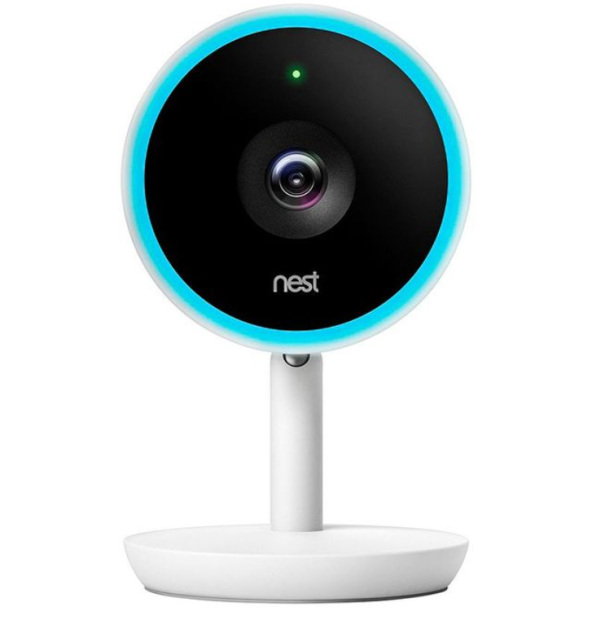 When it comes to the in-house security purpose, Google's new launch Nest Cam IQ is a brilliant choice for you all. The device is designed with a clever home security camera that can easily recognize the faces of your family members. When the device recognizes any of the strangers in your home, it starts creating a beeping noise to alert you. Apart from this, the camera feature the Google Assistant built-in, hence this makes the product the best smart-home hub product within a price range of $239.
The Google Nest Cam IQ Indoor Security Camera has a 4K HDR-capable sensor to capture Full HD footage with an effective zoom feature toward an object. And trust me, the result will be excellent. Other than this, the device also supports two-way communication with the help of built-in microphones and it's a complete waterproof outdoor model with product performance.
#4 Google Nest Thermostat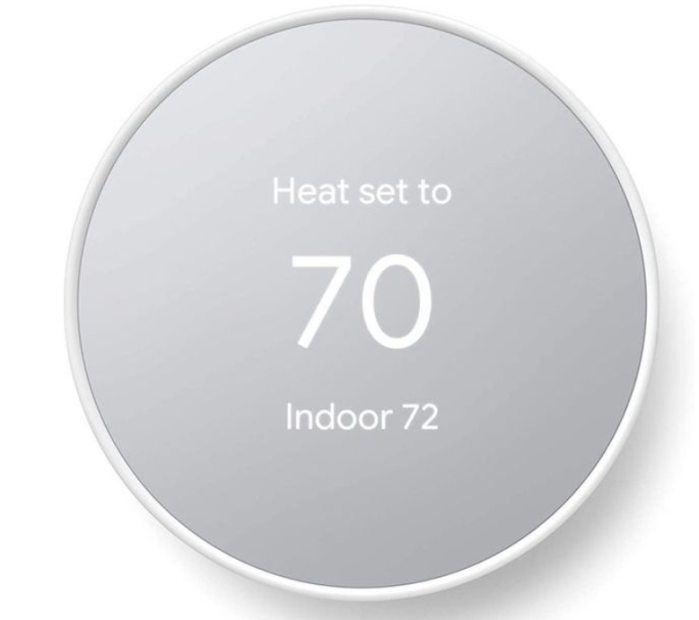 The Google Nest Thermostat is designed to perfectly blend in with your home interior, as the Nest Thermostat E is powered with the ability to learn the major cooling and heating preferences of your home. Within a few minutes, the gadget will automatically operate itself to adjust the room temperature for you according to the climate and save you money on efficacy bills.
By enabling the smartphone app or via Google Assistant voice commands, you can easily control the temperature and adjust it with ease.
#5 Chromecast with Google TV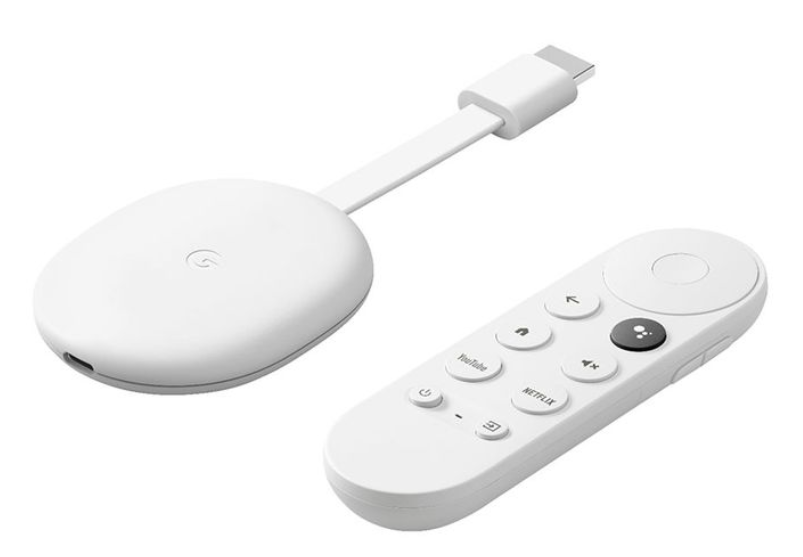 The compact and powerful streaming player, Google Chromecast is capable of delivering HDR and 4K content from the streaming services like Netflix and YouTube. You can hang the device from one HDMI port on your smart TV, and access all your favorite streaming apps, including Disney Plus, Prime Video, Hotstar, HBO Max, and more.
The Chromecast has always come up with an easy to access remote for navigating its ideal new user interface. And then the Google Assistant button placed on the remote can help you with voice searches.
#6 Google Nest Protect Smart Smoke and Carbon Monoxide Alarm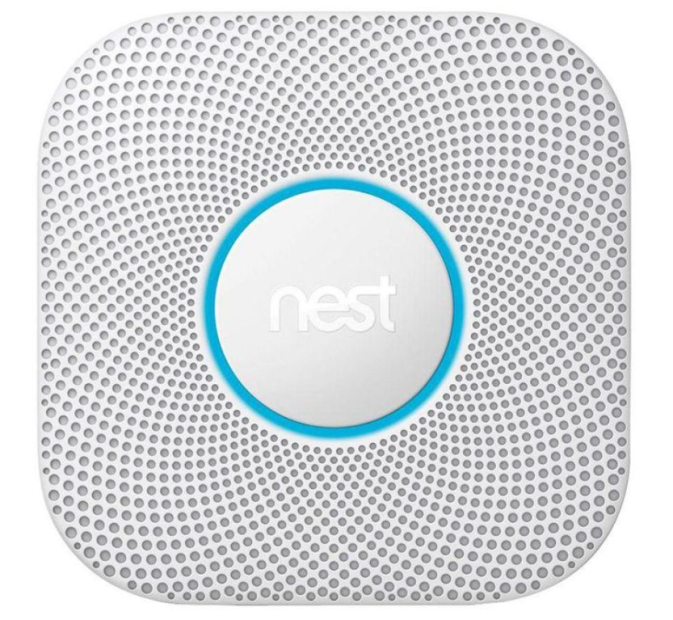 The $99 smart smoke detector is featured with a cool design with up-to-date smart gesture controls. At the same time, the device has all the ability to send quick alerts to your smartphone while you are away from your home. Other than this, the device's built-in sensors will last up to 10 years, as they are created with the best-in-class technology.
#7 Google Pixel 5 Smartphone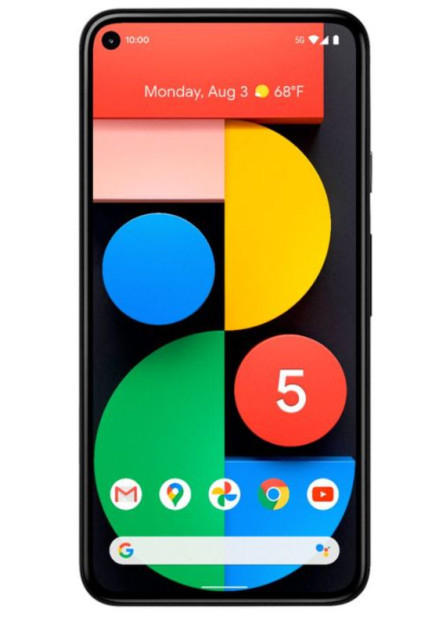 Stunning looks with long battery life, the Pixel 5 is Google's greatest smartphone ever. The device has come up with a sleek design, much more durable than other smartphones. The backside of the device is made up of a metal body instead of glass and has been packed with amazing specs, including an ultra-thin bezel, a vibrant OLED display, and a top-notch high-quality camera that delivers fantastic results.
The device also supports 5G connectivity with ultra-fast next-gen cellular networks. The Pixel 5's has a 4,080 maH capacity battery with 8GB of RAM and a substantial 128GB of the device storage.
These seven smart tech-partners will definitely make your life easier. Hope you find the list useful.
Also Read- Quick Fix guide for Google Home Connection Issues