Even if you started playing games right now and didn't stop, there are probably more titles on Steam than you could possibly play. Even though it's challenging to select just a few of the best games, this list surely includes something for everyone. We've selected a few of the most popular and highly rated games on Steam, as well as some classics and even a few more recent independent games that are definitely worth playing.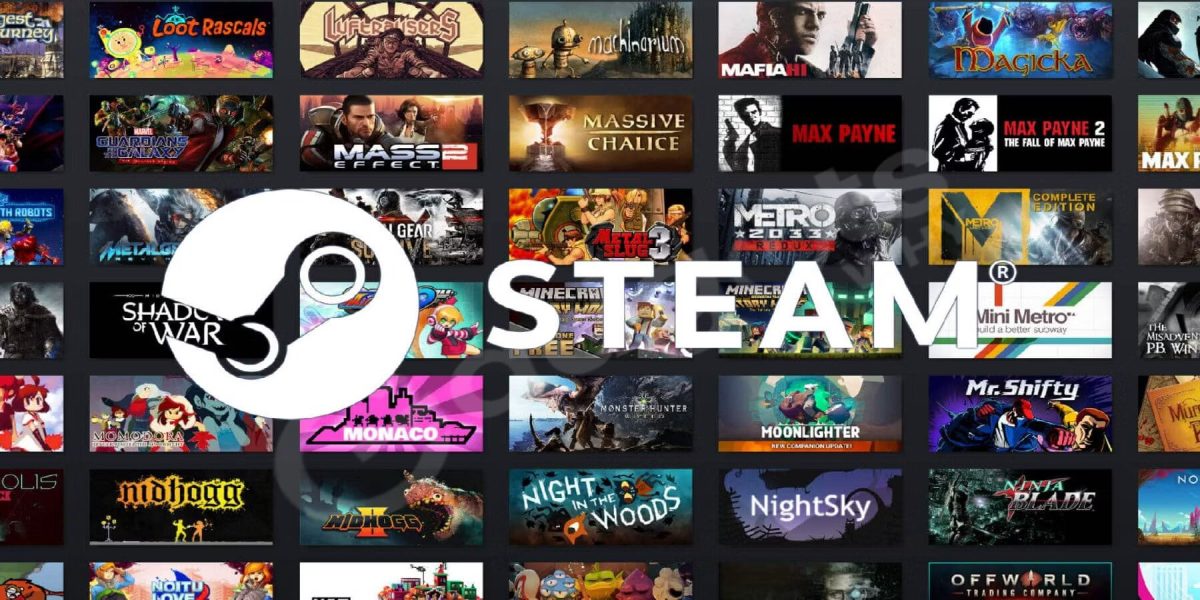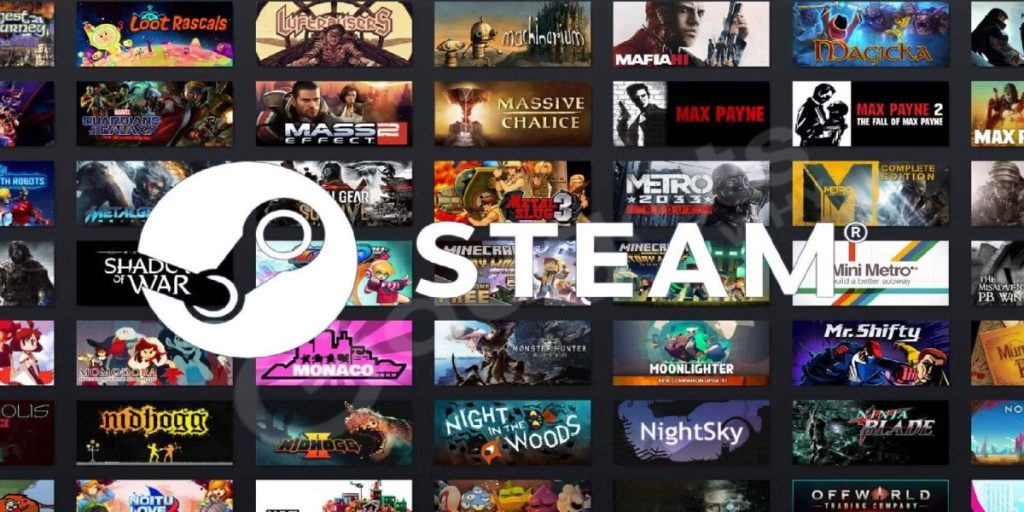 The gaming industry has been growing steadily, rather slightly exponentially amidst the global pandemic. The restrictions due to the CoronaVirus have boosted the sales of games. This in turn has made a lot of people turn to platforms like Steam. The traffic that Steam has seen in the past year and a half has simply been remarkable. Like every considerate company, Steam offers its users a huge number of offers and deals to make sure the graph keeps climbing.
Best Steam Games 2023
Since there are a huge number of games available on Steam, it might get slightly difficult to find the right set of games to spend the extended pandemic we all are experiencing. No need to worry, we got you covered. Here are the best steam games that have dominated or are surely going to dominate 2023.
Elden Ring
Elden Ring may easily be compared to an open-world Dark Souls game, but it's much more than that. Despite not being related, this is the culmination of the adored Dark Souls series. Elden Ring redefines what an open world game is, much as those games revolutionized the action RPG genre.
In the incredibly large realm of the Lands Between, virtually little will prevent you from going wherever you choose, but if you enter a region that's perhaps a bit too challenging for your present level, you risk getting your ass kicked.
Thus, while being so enormous, it yet manages to feel incredibly organized. You can engage in a seemingly endless number of small side activities in this game, such as dungeons, quests, and more, yet they will all seem to contribute to your ultimate objective of mending the Elden Ring by rising to the position of Elden Lord. The best game ever is Elden Ring, not just the best game on Steam right now. Thus, Elden Ring is one of the best steam games 2023
To your interest: Simple guide to check gamestop gift card balance
American Truck Simulator
Every game doesn't have to revolve around eliminating aliens or killing unidentified soldiers. In contrast to those games, playing American Truck Simulator(opens in a new tab), one of the greatest steam games to play, is like practicing mindfulness.
Driving a large truck resembling an 18-wheeler around the US's lengthy roadways while moving freight from point A to point B. Infractions of the traffic laws result in a fine rather than a GTA-style police chase. After a long day at work, you can put on this kind of game like comfy pajamas.
However, it also has a business component, which gives it depth. Starting out as a menial contractor, you can eventually make enough money to create your own shipping empire.
Deltarune chapter-2
Ray tracing is not necessary for a fantastic game to be captivating. With its top-down point of view and pixelated graphics, Deltarune Chapter 2(opens in new tab), like the previous game by the same creator, Undertale, has more in common with the best RPGs to grace Nintendo systems in the 1990s than it does with modern AAA blockbusters. You take on the role of Kris, a human who ventures into the "Dark World " to save humanity. However, it goes beyond being a standard RPG because the gameplay occasionally switches to puzzles and bullet hell. The fact that the first and second chapters are free is the nicest part.
Surviving Mars
Surviving Mars (opens in new tab) appears in some screenshots to be similar to The Sims: Red Planet edition. This top Steam game is more like Sim City crossed with The Martian, though. You establish an outpost on a desolate region of Mars, and you must keep it operational to prevent your colonists from perishing on the hostile surface of the planet. It's also more difficult than it seems.
That is, while poor resource management in SimCity or Civilization may enrage your citizens or reduce your income, it may also result in life support systems failing in Surviving Mars. When you hear that "a colonist has died," you'll be forced to act quickly to solve the issue before other people start passing away like bubbles popping as they contact the ground.
Although the interface of Surviving Mars may be improved, its survivalist approach to "city" creation is fascinating.
Surviving Mars is one of the best steam games 2023
Phasmophobia
This is your chance to practice ghost hunting if you've ever wanted to. In the VR-ready independent game Phasmophobia, you and your companions are in charge of looking into the paranormal. The spirits are unhappy because each of you has a part to play in this. You can anticipate getting frightened because the game has become a streaming phenomenon.
The interactivity is one of Phasmophobia's best features. You get to talk with nearly a dozen different varieties of ghosts by making full use of your computer's microphone. Famous ghost-hunting tools like night vision cameras and spirit boxes are also included in the game.
Whether you believe in the paranormal or not, Phasmophobia will keep you and up to three other people entertained for hours. Just believe us when we say that there is truth out there.
Relevant Read: Add Your Gaming Playlist with the Best Android Games of 2023
The Elder Scrolls V: Skyrim Special Edition
Skyrim is one of the best games available on Steam and is a timeless title to purchase. It has endured the test of time and received more than 200 Game of the Year Awards. In 2016, the improved Special Edition was made available, and it looks amazing. Additionally, new missions, characters, weapons, etc. were added in the Special Edition.
A single-player fantasy role-playing game is called Skyrim (RPG). You can play as a huge variety of characters and specialize in a wide range of skill builds. The game is huge and open-world, so you can freely explore the environment at your own speed even though there is a story to follow.
The Witcher 3: Wild hunt
There aren't enough positive things I can say about this game. You play as Geralt of Rivia, a witcher, or a professional monster killer, and follow an engrossing tale. You could easily spend more than 150 hours playing this game; there's crafts, magic, terrible conflicts, animals, humor, and so on. The base game and expansions are included in the Game of the Year Edition.
You have complete control over whether you pursue side quests or the main story. You can also enhance Geralt in any way that suits your fighting style.
The Witcher 3: Wild Hunt is one of the best steam games 2023
Borderlands-3
Although there is an interesting tale to follow, this game is best known for its shooting mechanics and diverse weapons. You take on the role of one of four vault hunters, each with their own set of talents and special abilities.
It is your duty throughout the game to stop the wicked Calypso twins from uniting the bandit clans. There are numerous side tasks and bosses that lead up to your goal, ensuring that the game never loses your attention. The animation style is really great, with a comic book vibe to it.
This game can be played solo or with up to three other players via online co-op.The online co-op functionality is fantastic because it allows you to pop in and out without having to restart the game for other players to join.
The Skywalker Saga Lego Star Wars
A Lego game can never go wrong, and the stars of the show this time are the Star Wars crew. Lego Star Wars: The Skywalker Saga guides you through the flicks of the Skywalker saga. You can choose from over 300 playable characters, over 100 vehicles, and 23 planets.
Of course, fans will enjoy the intriguing stories, diverse characters, and intricate universe. What's more, everything is built of Lego, our favorite childhood construction toy!
Fifa23
FIFA 23 must be included on any list of the best games. The franchise has developed some of the most popular sports games available, and this one is no exception. Graphics are as good as they get, and you have complete control over multiple gaming modes, players, and game customization. You'll have the opportunity to play with 19,000 other people, over 700 teams, 100 venues, and more than 30 leagues.
Conclusion
We are here to conclude our list of the greatest Steam Deck games. Check out our listings above for more of the top content. If you want to know about any particular game you can ask us in the comments section below. Thank you for reading our blog, hope this blog is informative. See you around with new content.