Everyone needs, and deserves a break. There is always something special to discover, whether it is the old historic towns to elegant beaches to world-class museums, or simply the stunning street vitae and open space. Clambering up a craggy Yorkshire sounds fun, or having an experience taking a gentle stroll around breathtaking locations is unimaginably beautiful, but exquisite can turn into a nightmare if you don't go equipped with the right set of best travel gadgets for any trip in the world. These gadgets will let you travel hassle-free so that you can focus on more important things such as exploring and enjoying the trip.
Best Travel Gadgets 2023
Just scroll and take note of the 12 best gadgets for any trip in the world and never be worried again!
Universal adapter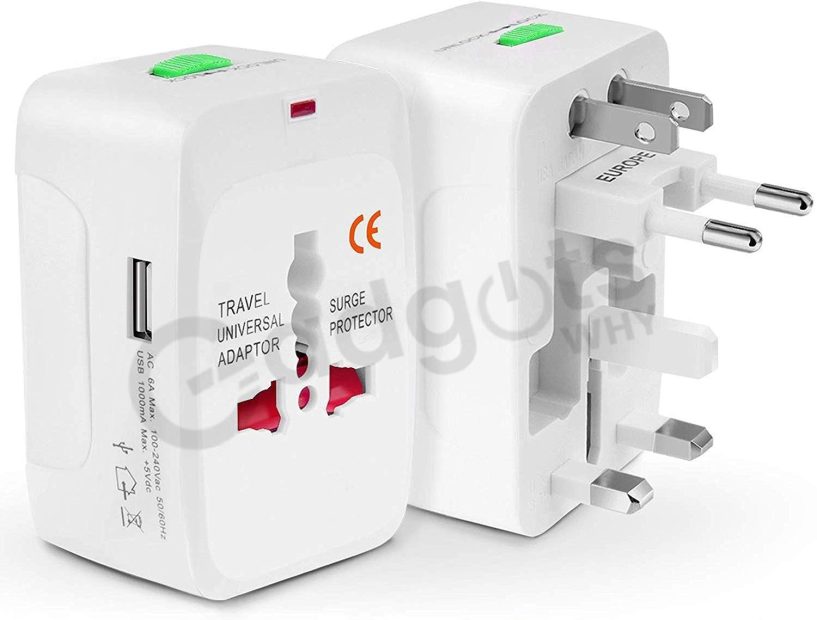 The classic plug-in adapter lets you connect your charging device like laptops, phones, tablets, and several other devices as you travel to an international destination. The multi-travel plug comes in a compact size that makes it easier to carry around and its universal adaptability makes it the most useful travel gadget for any trip in the world. The plug is widely accepted in more than 100 countries and comes equipped with built-in safety shutters that shield from a surge in current flow within a circuit. Dual USB ports are compatible with any charging device and are an affordable investment that makes sure your devices are working everywhere.
Noise-canceling headphones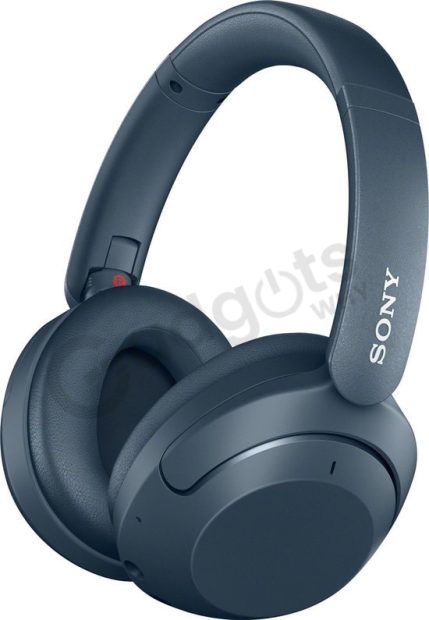 What's worse than a crying baby on an aircraft? Perhaps people constantly chit-chatting while you are trying to complete a year's log of work? Whatever the reason, these headphones would surely be a savior in times of crucial need. These noise cancellation devices render a personalized and virtually soundproof environment around you. Sometimes traveling is about looking over the vast regions while playing your favorite music. And if you are one of those travelers, then these noise-canceling headphones are a must-have. Providing up to 10 hours of playtime on a single charge, these headphones may not be the companion you asked for but are surely the one you can rely on.
Portable charger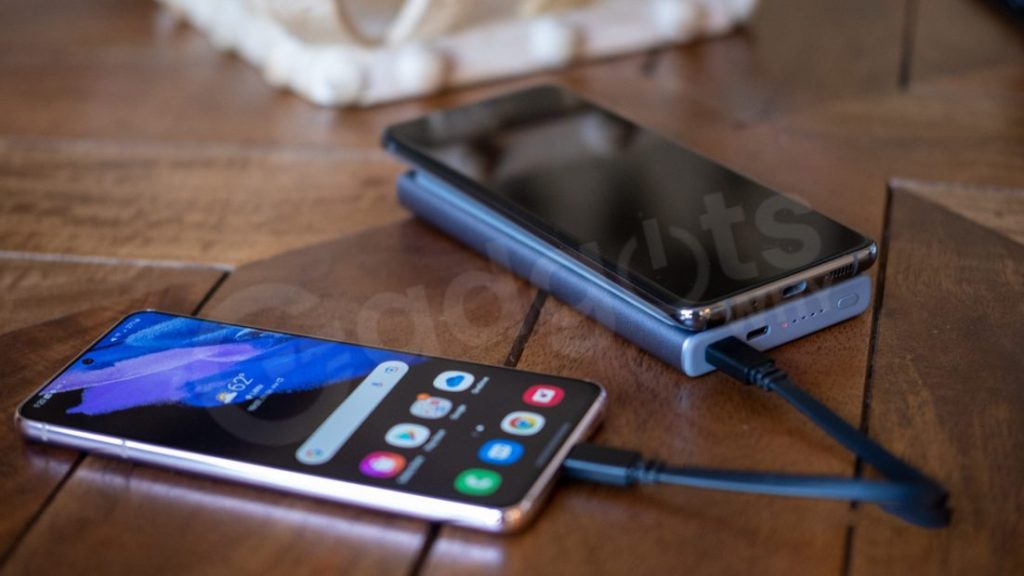 Making sure that our devices are charged at 100 percent capacity at all times is a tough job to handle. Especially when you are traveling for work or at some destination where charging your device seems like an alternate reality. A portable power bank could be your best friend in such times, letting you recharge at times of dire need. While traveling outstation with family or alone, always choose a power bank with higher charging capacity, several ports, and a higher output current determining how fast it can be charged. Remember these things, and you will never run out of battery while enjoying the trip.
A flash drive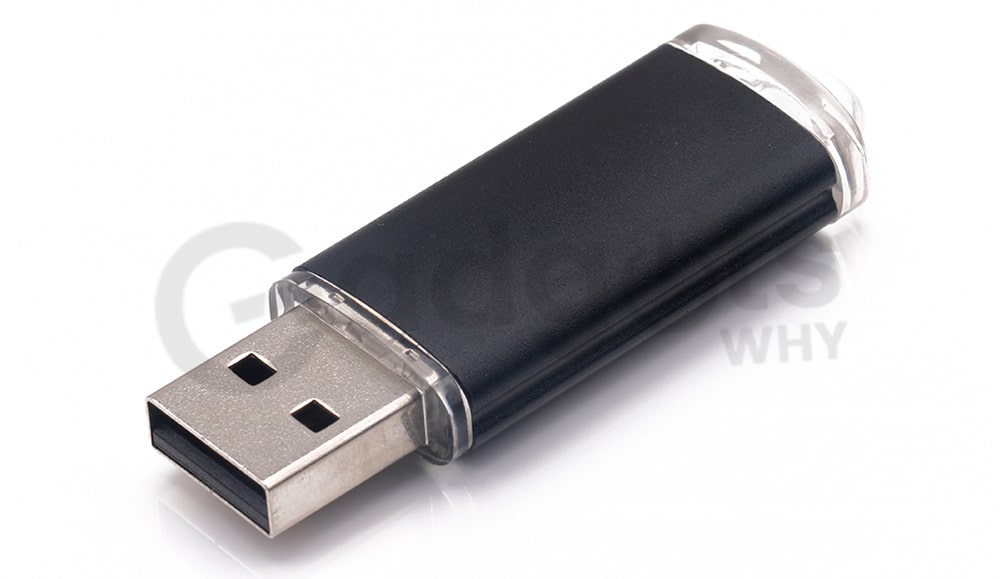 Lost or stolen documents are the most common dilemma foreign tourists face. After all, who would want to visit the embassy daily instead of spending time lavishly enjoying the food and different cultures? A flash drive is a smart thing to have that protects your important documents when you take a trip abroad. Just keep a basic one that lets you store your files hassle-free. Additionally, their compact size makes it easy to carry around. Compatible with almost every device, it's the best thing to carry against any contingencies. These are relatively cheaper and designed to render modern reliability and efficiency.
Waterproof phone case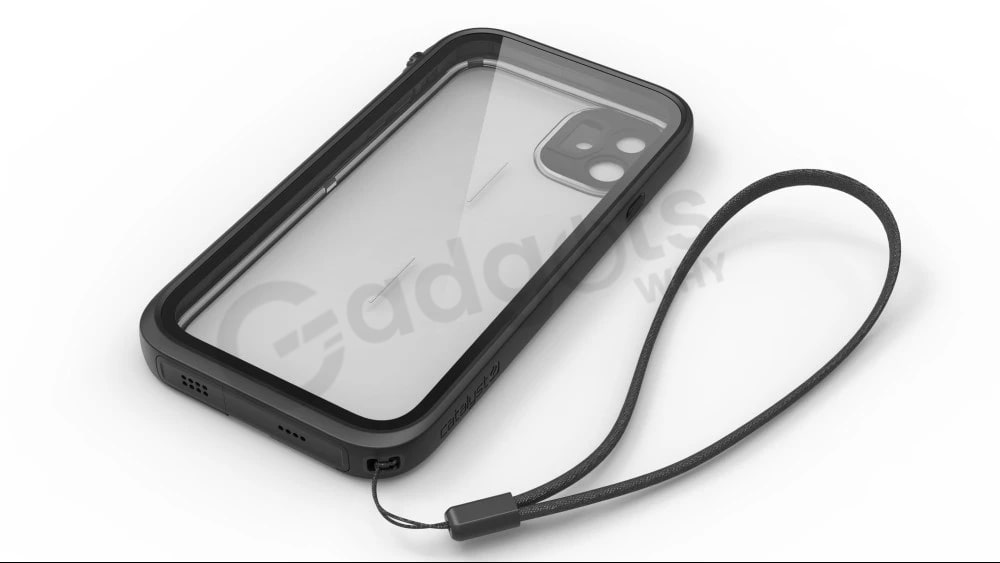 A compact pouch that protects water from traveling to the integrated circuit, what's better than this? The waterproof case makes sure you enjoy your trip even amidst heavy rainfall. The universal case can fit almost all smartphones and also lets you double up with credit cards, passports, or any other important thing. The case is touch-friendly, so you can enjoy using your smartphone while protecting the phone simultaneously. It is always advisable to have one waterproof case with you at all times to protect yourself against any collateral damage. You can purchase it from an online store or some from a nearby gadget shop.
Car Charger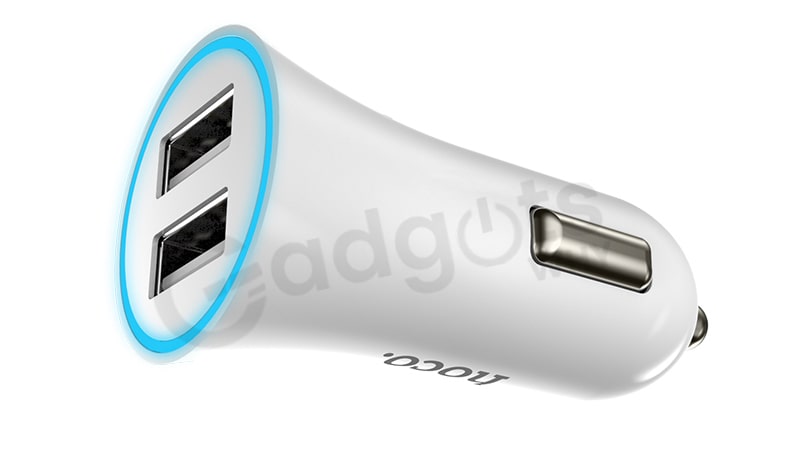 Amongst the EV wave, renting a car, even if you are in some foreign destination, seems like the best thing to do. Renting a car is economical and can save you a great deal of money unless you feel like taking crowded public transport or highly expensive taxis. A car charger will let you charge your device through the car battery. They are essentially helpful in a foreign destination. Ultra-compact and double-duty standards help quickly charge your phone in emergency situations. Though not new, they have always been an integral part of every traveler's list. The best part? They are available virtually everywhere you go.
Kindle device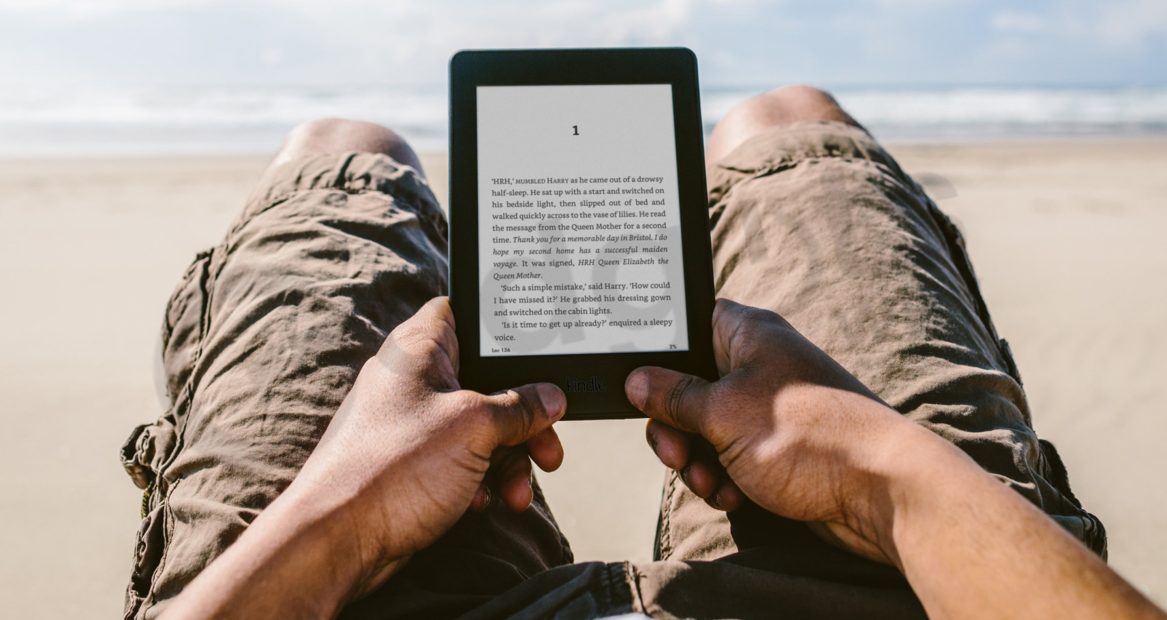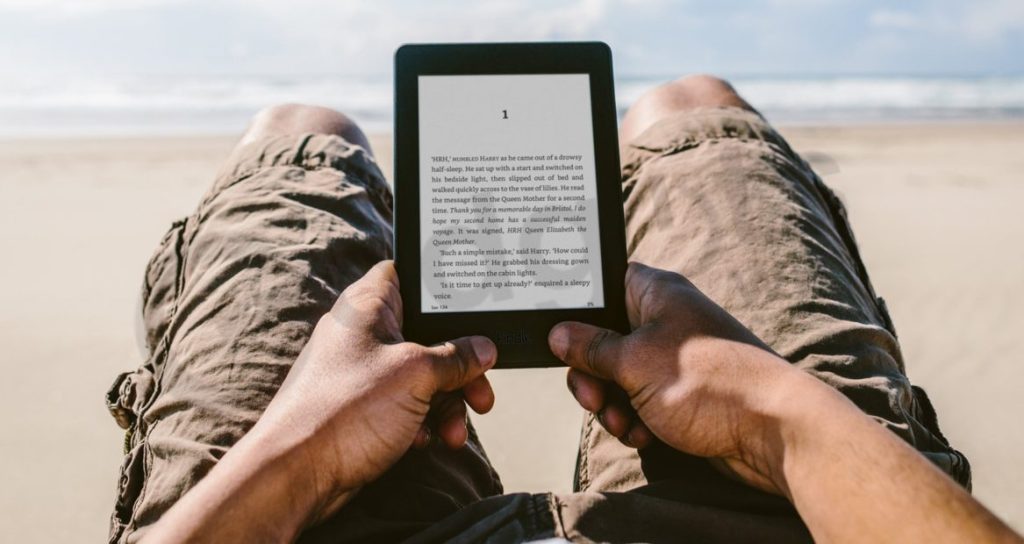 Are you an avid reader that wants to make the most out of that extended flight schedule? Or perhaps you feel like spending time alone in an aircraft listening to music isn't your style? If that is so, then a Kindle device is a must-have for you to have. Doesn't matter if it is a vacation or a staycation, a bibliophile stands by a Kindle device to read something. The device lets you enjoy reading even in low-light conditions and makes sure you are not hurting your eyes by letting them strain too much. You can adjust brightness, font among others for a comfortable reading experience.
Mobile hotspot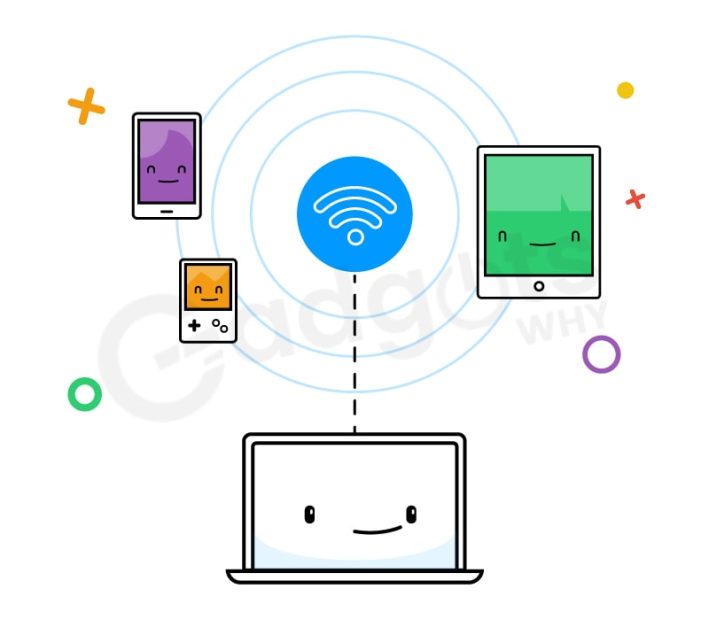 Depending on your network provider, you can save a lot on your mobile hotspot. Every cellular network provider has its own international data charge so be careful while you choose a plan. A portable mobile hotspot will provide hassle-free 4G data that will let you look for important destinations or use Google Maps if you go out a lot. The dynamic network switching renders a seamless experience all around the world. Make sure to choose an international plan from your carrier and you will be all set.
A smart suitcase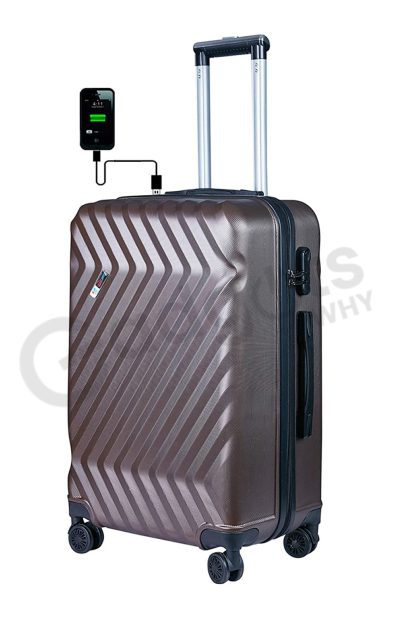 The next amazing gadget we have on our list of the best travel gadgets is a smart suitcase. The name might sound odd at first, but hear me out: the idea behind is really compelling and easy to execute. A smart suitcase lets you track your suitcase while you are traveling places. You will not have to worry about the airline's mishandling of your suitcase if you have this with you. There are tracking devices that make your experience delightful and relaxing. You will never have to worry about having your bag get lost or stolen.
Head pillow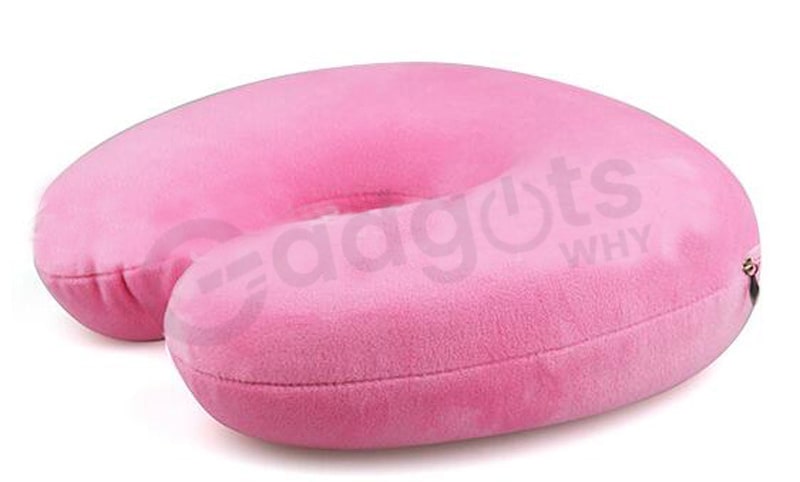 Ever tried taking a nap on a long-haul flight? Well, if you have, then you must have experienced a strain in your neck after you were done napping. It can be troublesome to encounter such a thing when you are traveling. A smart head pillow will make sure you're not encountering any problems while sleeping. The seat strap management system shields your head from getting injured or preventing any serious neckline injury. Coming in a compact case, you feel really refreshed after using the device. You can purchase it from any online store.
Also Read: Camping Gadgets to help you in the wild
Digital organizer
Carrying a USB, sd card, charger, the flash drive can prove to be too cumbersome and overwhelming. This is why you need a digital organizer to organize your stuff in a neat and uncomplicated way. Both well-padded and water-resistant, the pouch easily lets you organize stuff and keep everything together in one place. The portable size fits all laptop bags and is also handy if you are looking to carry it around with you at all times.
Portable speaker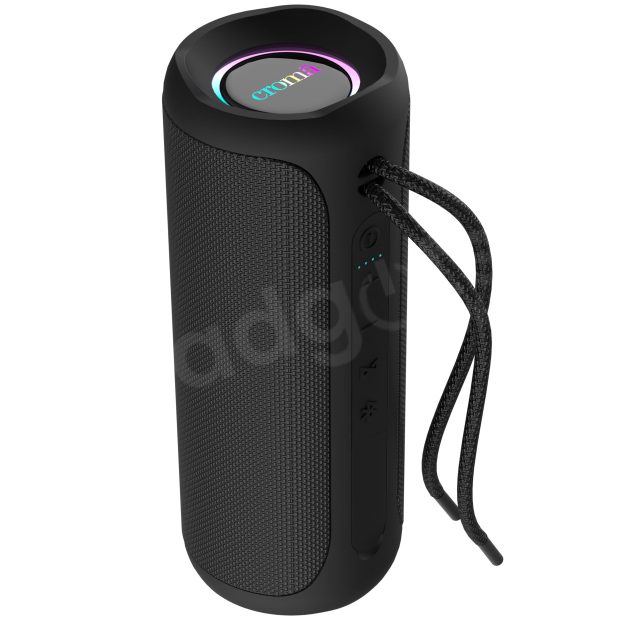 The best part about trekking off-road or walking alone late at night is that you can listen to music while enjoying the road less traveled. The speaker can be clipped onto the backpack easily and lets you hear strain-free music. The deep bass system will enhance your experience even further. You can purchase it from any online store and make your experience of the trip more worthwhile.
Well, all done!! We hope you enjoyed this list of the best travel gadgets for any trip in the world!!