With the hectic schedule and busy lifestyle, kokoon sleep now becomes a dream. Besides, most of us have trouble sleeping, due to stress, which makes us easily awakened by any type of noise. To make things easier and help people to fall asleep, Bose announced their Sleepbuds II with better noise-masking technology. Yes, you heard it right, Bose Sleepbuds II is a next-generation bedtime wearable that has been clinically proven to combat the other sleeping barrier to rest. A set of Bose Noise-Masking Sleepbuds II is $249.95, specifically designed to block out the sound that might interrupt your sleep.
With this post, we tried to provide the un-biased Bose Sleepbuds II review that will help you to understand the Sleepbuds II feature demonstrably. 
Handpicked Related Content: Best Bluetooth Earphones
Bose Sleepbuds II Review – Are They True Noise-Masking Sleepbuds?
Well, the answer is Yes. These true to use wireless earbuds are designed in such a manner to block all the unpleasant noises while you sleep. With the help of Bose's trademarked noise-masking technology, you can now achieve your eight hours of sleep with ease. When you wear these noise-masking sleepbuds, they start playing subtle audio tracks and cut down all the common noises around you. The ultra-light earplugs claim to offer 10 hours run on a single charge.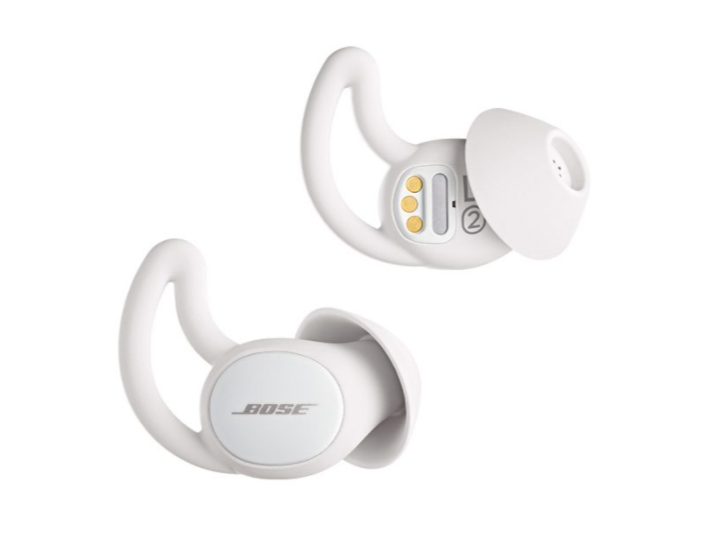 As compared to the previous version of Bose Sleepbuds, they were built with silver-zinc batteries that are very high in density. Meanwhile, with the latest and the most advanced battery technology Bose Noise-Masking Sleepbuds II is a clear-cut winner.
Pros and Cons For Effective Decision Making 
Sleepbuds II is out to be a customer-friendly product as it includes better low-end response effective for noise blocking, better connectivity feature, and the top anti-friction coating that helps to prevent extraneous sounds to interfere.
Below you can find the comprehensive pros and cons of the wireless earbuds for a better understanding of the product.
Pros
Cons
● Lightweight and comfortable to wear
● Good for masking a good range of external noises
● Variety of soothing sounds to use for good sleeping
● The Best product to improve your sleep patterns
● Expensive product for a single-use activity
● Isn't effective to mask all types of
external noises
● The usefulness of the product majorly
depends on the individual circumstances and nearby surroundings
How Does Noise-Masking Sleepbuds II Work?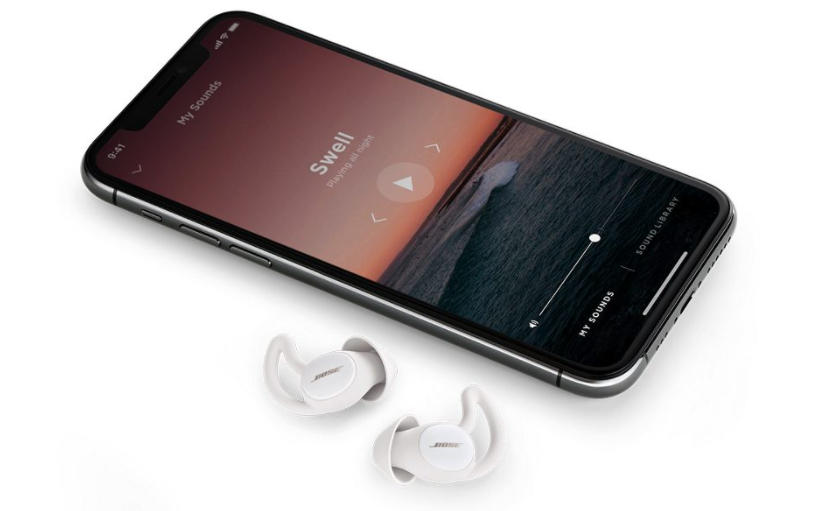 Taking about its working mechanism, the user will require to attach their Bose Sleepbuds II to the phone via Bluetooth connection, used to transfer the sounds to the buds. Noise Masking sounds make sure to cover up any noises and are meant to soothe your mind with natural sounds like rain or leaves rustling. You can also choose some other musical "relaxing tones'' from Bose's Sleep app for a better experience. 
Handpicked Relevant Read: Google Home wifi Issues
The buds come in a round puck-sized case with a top that slides to open the case. The sleepbuds fit nicely within the case, labeled for "L" and "R" for the left and right ears. Also, a series of small LED lighting at the case edge will help you to know how much power is left in the product. One must keep a note that it will hold two or three power-ups beforehand it needs to be plugged in with the help of a USB-C connection. You can check the bud's power by using the Bose sleep app. Apart from this, if you are someone who doesn't want to keep the earbuds attached to the phone all night, the Phone free mode is quite helpful for you.