Are you addicted to politics? If that's the case, I vow you'll never stop watching C-span, the Cable-Satellite Public Affairs Network. It is a cable and satellite television network in the United States that was founded in 1979 as a nonprofit public service by the cable television industry. In this article we will explain you the simplest ways to install C-Span on FireStick device so that any firestick owner can easily watch C-span on their TV.
Details of C-Span:
The C-span network consists of three TV channels:
C-span, which focuses on the United States House of Representatives.
C-span2, which focuses on the United States Senate.
C-span3, which prioritizes other government hearings and associated programming.
We'll discover how to watch C-Span on Firestick and Keep this guide till the end to learn how to watch C-span material for free.
Aside from the networks mentioned above, there is also a radio station, WCSP-FM, as well as websites that provide streaming media and C-span show archives.
In the United States, approximately 100 million people watched C-TV span's networks.
WCSP-FM is a Washington, D.C.-based FM radio station that is now available via internet streaming on SiriusXM throughout the United States. It can also be accessible through Android and iOS applications.
It's a go for you if you're very interested in what's going on in the political world. C-span covers US political events, particularly live and "gavel-to-gavel" coverage of the US Congress. It also covers the proceedings of the Australian, British, and Canadian legislatures, including the weekly Prime Minister's Questions. You can get unfiltered political information along with historical shows, shows about nonfiction books, and interviews with famous people. Cable and satellite affiliates support the C-span network. Between shows, you are also free of advertising. There are no advertisements on its networks, websites, or radio stations. It operates completely independently from the cable industry.
Also Read: Watch NewsMax TV
How can you Install C-Span on Firestick?
In this part, we will show you how to get C-Span on your Firestick device. The C-Span app is accessible on both the Google Play Store and the App Store. However, because the C-Span app is not available in the Amazon App Store, you will have to sideload it. In this scenario, the Downloader will be used. To use the downloader to install the C-Span app on Firestick, follow the instructions below.
Go to the Find option on the main page of your Firestick, then go to Search.
In the on-screen keypad, type Downloader.
Click the Get or Download button to download the Downloader program.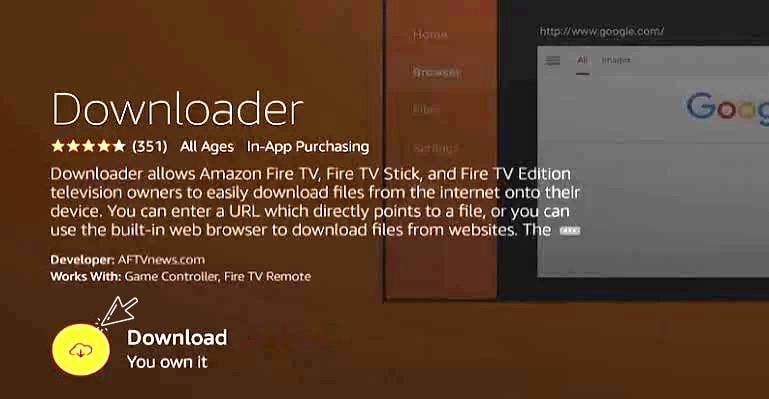 After the Downloader software has finished downloading, click open to use it.
You must now locate Settings.
Then look for My Fire TV and Developer options.
Toggle the Downloader now.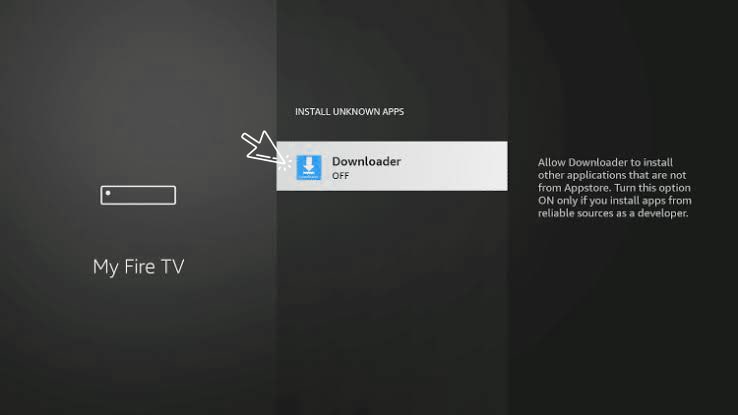 After entering the C-Span Radio URL address (https://bit.ly/2WuL8kp) into the Downloader program, tap the Go button.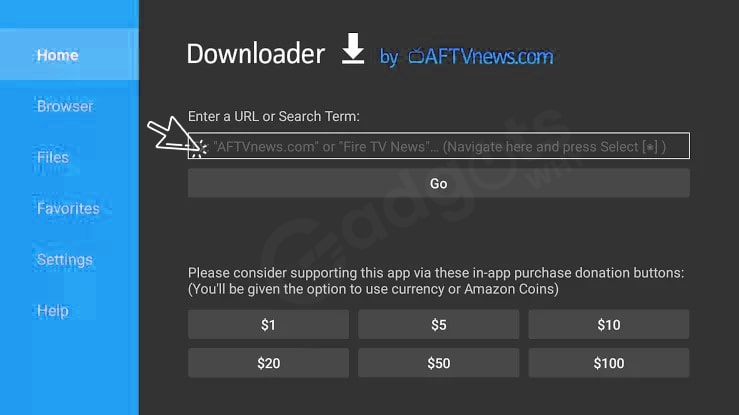 Press the Install button after that.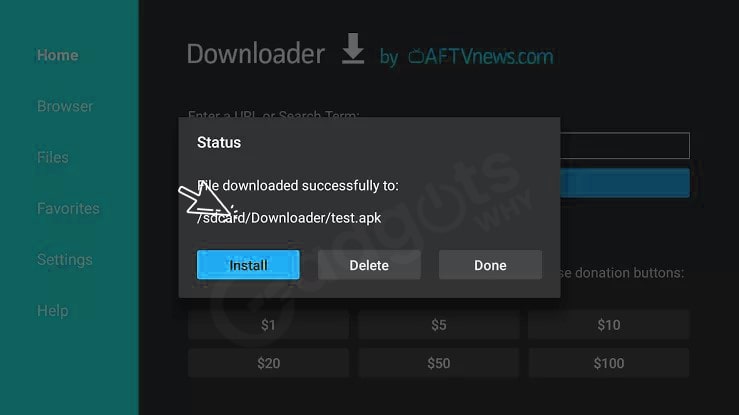 Finally, click Open, and C-Span will appear on your Firestick.
Start watching your favorite stuff.
Trending: Fix Fire TV Stick optimizing system storage and applications error
Alternatives for watching C-Span on Firestick
There are a few other ways to view C-Span on a firestick besides the sideload method. C-SPAN and CSPAN2, as well as over 100 additional channels, are accessible on AT&T's streaming service DIRECTV STREAM. It's comparable to watching cable television, only the channel is provided through the internet to your smart TV, streaming device, smartphone, or tablet.
Install C-Span on firestick via AT&T TV
Even though AT&T TV is not officially cable, it provides a snag-free experience that allows you to view C-SPAN. AT&T TV is a simplified version of basic cable that allows you to watch all of your favorite C-SPAN broadcasts as well as premium channels without the hefty expense of traditional cable. AT&T TV has made its entire library, including C-stations, SPAN, and live feeds, available to stream. You must have internet access to use AT&T TV, and the company advises that you have at least 24 Mbps. Both home internet and cellular data will work, but because data is slow and expensive, we recommend using your home internet for AT&T TV services.
Features of AT&T TV
From $69.99 each month.
65+ channels are available.
DVR recording for 20 hours every 30 days.
Up to 55,000 titles are available on demand.
AT&T TV supports CSPAN streaming on Amazon Fire TV, Apple TV, Google Chromecast, Roku, Android TV, iPhone/iPad, Android Phone/Tablet, Mac, Windows, LG Smart TV, Samsung Smart TV, Sony Smart TV, and VIZIO Smart TV. AT&T TV is not available on the PlayStation, Xbox, or Nintendo platforms.
Through YouTube you can watch C-Span on Firestick
C-Span can be seen without a cable subscription. All live C-SPAN broadcasts are streamed on the C-SPAN YouTube Channel. To view it on TV, download the YouTube app to your Smart TV or streaming device. Most streaming devices come with the YouTube software preloaded. Please note that this is the YouTube app, not YouTube TV, which is a live streaming service.
After you've downloaded the YouTube app, open it and use the magnifying glass button on the left menu to search for "C-SPAN." The C-SPAN channel will then appear, along with the current live broadcast. To view C-SPAN on your television, select the live feed.
Stream DIRECTV to watch C-Span on Firestick
C-SPAN and C-SPAN 2 are both available on DIRECTV STREAM's "Entertainment" plan for $69.99 per month. All DIRECTV STREAM channel packages contain the following channels: CNN, Comedy Central, Discovery, E!, ESPN, Food Network, Fox News, Freeform, FX, FXX, Hallmark Channel, Lifetime, MSNBC, Paramount Network, Syfy, TBS, TLC, TNT, Travel Channel, truTV, USA Network, VH1, and WE tv, Disney Channel, Disney Junior, HGTV, History, Investigation Discovery, A&E, AMC, BET, Bravo, MTV, Nickelodeon.
Any DIRECTV STREAM client can record CSPAN to an Unlimited Cloud DVR, and up to 20 subscribers can stream at the same time.
DIRECTV STREAM supports a variety of devices for streaming CSPAN, including Amazon Fire TV, Apple TV, Google Chromecast, Roku, Android TV, iPhone/iPad, Android Phone/Tablet, Mac, Windows, LG Smart TV, Samsung Smart TV, Sony Smart TV, and VIZIO Smart TV. DIRECTV STREAM is not an accessible stream on PlayStation, Xbox, or Nintendo.
Follow our Guide to Activate CityTv on your Streaming device
Final Thoughts
However, we've reached the end of this post's discussion of the C-SPAN application's streaming strategy on your Firestick streaming device. We've covered all of the options for getting the C-SPAN app on your FireStick streaming device. We are grateful for your presence in this post on the C-SPAN application on the Firestick streaming gadget. We think the blog is informative and useful. In case any of your queries remain unsolved kindly let us know in the comments. We feel glad to solve your queries. Stay with us for the latest updates.
Frequently Asked Questions
Is C-Span available on Fire TV?
With one of these above-mentioned streaming providers, you can watch CSPAN on your Amazon Fire TV via DirecTV Stream. Once you've downloaded the app, you may log in with your credentials.
How do I use FireStick to watch channels?
There are several solutions and services available if you wish to watch local TV programs on your FireStick or Amazon Fire TV device. You can use a digital antenna, subscribe to a skinny bundle, use standalone network apps, or use the Amazon News app if you live in a major US city.
Where can I find the C-SPAN Video Library archives?
Since the establishment of the C-SPAN Archives in 1987 at Purdue University's Purdue Research Park in West Lafayette, Indiana, C-SPAN has documented and archived its coverage of Congress and other public affairs programming.