Americans spend an average of $240 a month on subscription services, many of which they have either forgotten about or never use. These subscriptions might be for leisure, commercial services, or financial services like credit monitoring. If you want to cancel Experian membership, we will talk about this in this article.
Experian's very tiny monthly charge might go unnoticed for several months or even years. And that little sum may add up to hundreds of dollars very soon. You can be stuck paying for a deceased loved one's membership fees if you're in charge of their accounts. We'll guide you through the process of terminating your own Experian membership—or the membership of somebody else who is deceased.
How can you cancel Experian membership?
Your Experian membership can be canceled in a number of ways. Whichever approach you choose to employ determines the precise process. Please be aware that you may need to perform a separate cancellation for each Experian service if you have signed up for more than one.
Cancel Experian membership online-
By utilizing a web browser to access the company's website, you can end your Experian membership (on your phone or computer). You may terminate your Experian membership online by following the instructions provided below-
You may access the Experian website using your browser (experian.com)
Enter your account information and log in by clicking the Sign In icon in the top right corner of the screen.
If you are asked to sign up for a new service, select No.
Click the My Subscriptions button on your homepage.
Choose the subscription you wish to cancel if you have more than one.
Select the Cancel button.
When prompted, confirm your selection.
Please be aware that if you access your account from within the United States, this option might not be available. You might not be able to entirely cancel; you might just be able to switch to the free version. You will need to cancel using one of the other choices if that is the case. You will still have access to the service after canceling your membership up until the subsequent paying date. You won't be billed when your membership switches to the free version.
Recommended: Activate Lollapalooza wristband U.S.A.
Call Experian to cancel your membership-
Contact the Experian U.S. contact center at 1-866-617-1894 to discontinue your subscription. You may terminate your Experian membership over the phone by following the instructions provided below-
Call 1-866-617-1894
Select the consumer option.
You will be asked to provide one or more of the following to identify yourself-
Name
The number for social security
Dwelling address
Born on [date]
You won't be able to utilize this approach if you don't feel comfortable inputting that information or if you don't have it.
It can take some time before a representative picks up your call.
Tell the customer service agent who answers the phone that you wish to terminate your subscription.
The Experian person can attempt to persuade you to renew your membership or not cancel it.
Declare your want to terminate your membership once more. Be strong, yet respectful.
The salesperson will finish canceling your existing services after failing to persuade you to buy new ones.
You can use this information to validate the specifics of your conversation when you speak with Experian customer support if there are any issues with the cancellation.
You will still have access to the service after canceling your membership up until the subsequent paying date. Your membership will then be downgraded to the free version, and there will be no more fees.
Use the app to cancel your Experian membership-
The majority of the services offered by the Experian website are also available on the Experian smartphone app. Unfortunately, using the Experian app will not allow you to cancel your membership. To cancel your subscription, you'll need to utilize one of the other channels, such as the internet, the phone, or email.
Some services provided by third parties promise to cancel subscriptions on your behalf. Before providing sensitive information that may be used to easily steal your identity to a service you elect to use, it is crucial to ensure that it is reliable and trustworthy.
Also Read: Cancel Home chef membership
You may email Experian to cancel your membership-
Sending an email to the appropriate support center email address will allow you to terminate your Experian membership. Follow the instructions indicated below to terminate your Experian membership by email.
To contact the support staff for your subscription, just go to the Contact Us page on the Experian website. Send a cancellation request for your Experian membership to that email address after that.
Because you have to wait for replies each time, this approach could take longer than making a call. The benefit is that the emails record the entire dialogue, though.
Unfortunately, there's a chance that the individual you're speaking with won't let you cancel and will instead give you the call center's number.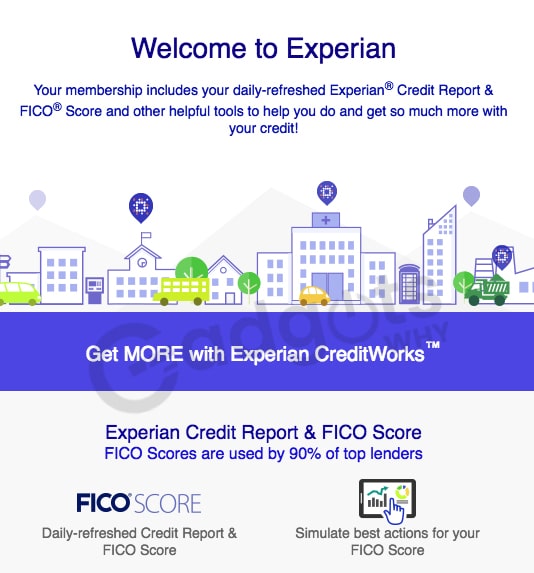 How to Completely Remove the Experian Membership of a deceased person?
What if you need to terminate an Experian membership in a loved one's name who has passed away? If you are serving as the executor of a loved one's estate and are responsible for terminating financial services like Experian, follow these instructions.
Change to a free subscription- As previously mentioned, switching a subscription membership to the free version will immediately discontinue the monthly payments. The password of the dead, which they may have noted down or stored in a password manager, is what you need.
Find information on credit cards and loans- Set aside any bills or paperwork with account numbers for loans, credit cards, or other debts if you are the person's mail recipient. For membership cancellation, these could be necessary.
Look up "Experian" in your email- You may go through their email archives using the term "Experian" if you know the person's email address. This can reveal account confirmation emails that contain their account number.
Call customer service in step four- It's recommended to contact and chat with customer support professional because terminating a deceased person's Experian membership might be trickier than terminating your own. They can enquire specifically about the account and advise you on your next steps. Once more, the number is (479) 343-6239.
Disclose private information- The dead person's entire name, Social Security number, and other personal details will probably need to be provided.
Continue with the monitoring, cancellation, and verification- Keep a check on your departed loved one's accounts, just as you did with steps six through eight outlined in the preceding section. Furthermore, it's as crucial—if not more crucial—to inquire about the cancellation in detail and to keep an eye out for unauthorized expenditures made to your loved one's account.
Know the must-have Google Products at home to make life easier
Depending on the option you choose, there are several steps for you to follow to cancel Experian membership. You may cancel by phoning the assistance line, sending an email, or opening a computer browser and visiting the Experian website. The procedure could be difficult to finish.