Today, it is more difficult than ever to keep your sensitive information safe online. The majority of individuals protect their computers from hackers by using antivirus software, and they utilize VPNs to prevent internet data leaks. It's also true that VPN services improve and strengthen yearly, with ExpressVPN in particular receiving high praise. But since anything might change, there's no need to continue using your VPN if a better offer becomes available. Before you make the decision to move on, you must understand how to correctly cancel ExpressVPN subscription, which is exactly what we will show you in this article.
Simple Procedure to cancel ExpressVPN subscription and Receive a Refund:
Log in to your account to get started. Just click "My Account" on the ExpressVPN website.

Type in your login information.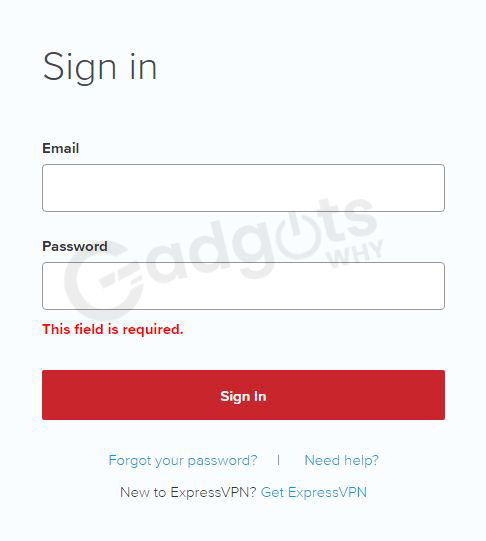 Click "Manage subscription settings" on the account's dashboard.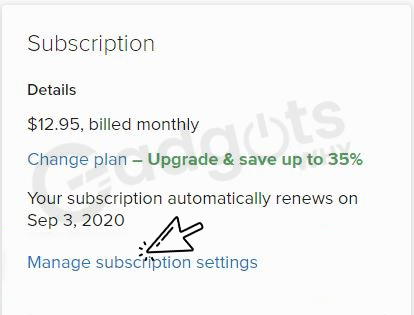 To stop automatic renewal, click the button now.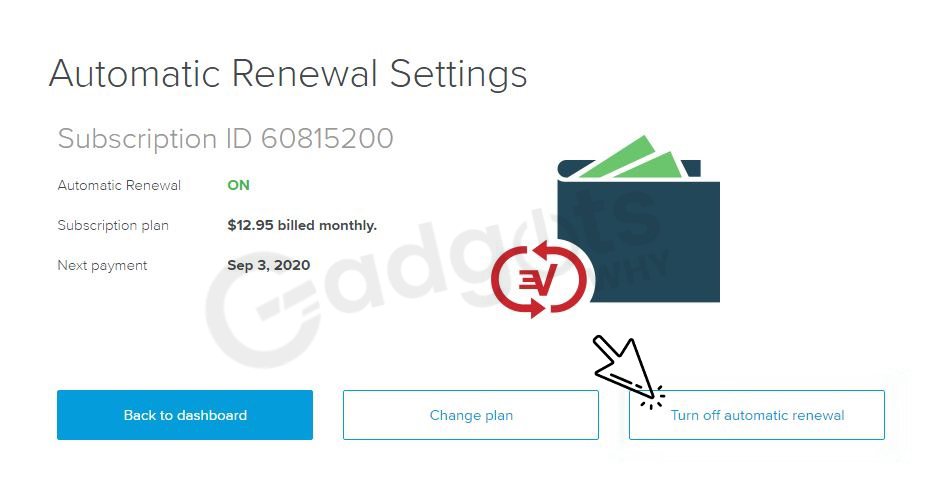 Then select "I have an issue and don't want to keep using ExpressVPN" from the drop-down option on the right.
To launch a live chat window immediately, select "Other" and then "Talk to a human."
However, if you are having those exact issues (slow connections, inability to unblock content, disconnections, etc.), we advise investigating the other options first. ExpressVPN will provide you with short troubleshooting advice that could help you fix the problem.
Simply input your request after typing it. It is sufficient to merely state, "I want a refund."
You will also be prompted for the email address associated with your account, so do that now. The support agent will next review your account for a short while.
They will probably also inquire as to the reason for your subscription cancellation.
It should be sufficient to simply state your desire for a refund without providing an explanation.
Await the support representative's confirmation that your refund request was handled.
That's it you successfully requested an ExpressVPV refund. The only thing left to do is wait for the funds to appear in your account. It took three business days in our instance.
Recommended: Cancel NordVPN Subscription & Get a 100% Refund
How to Cancel ExpressVPN subscription using iPhone?
Canceling ExpressVPN is a little different if you obtained your membership through the App Store. Here is a step-by-step explanation:
To access your account, first, open the App Store on your iPhone.
Then click the image bubble in the top right corner.
Choose "Subscription" from the menu.
To manage subscription options, select "Express VPN subscription."
To end your Expressvpn membership, choose "Cancel Subscription."
By doing this, even if you are utilizing ExpressVPN's free trial option, your subscription will be terminated.
How to cancel ExpressVPN via Android?
Here, you can learn how to cancel ExpressVPN subscription on Android. If you purchased your subscription through the Play Store, a different procedure is required to cancel ExpressVPN. The steps are as follows:
Visit the ExpressVPN website, then log in using your username and password.
Choose the chat button to start a conversation with customer service. Then, you can seek to have your account canceled.
When prompted to give a reason, you can just state that you are no longer in need of a VPN.
Following this, you will need to wait for a confirmation that your subscription has been canceled.
Once that is finished, the ExpressVPN money-back guarantee will enable you to receive your ExpressVPN refund.
Finally, you ought to receive an email confirming the confirmation of your subscription and informing you that your ExpressVPN refund will be handled within 7 to 10 business days.
You should have no trouble obtaining your ExpressVPN money back using this procedure.
Conditions for Receiving an ExpressVPN Refund?
Essentially, ExpressVPN provides a no-questions-asked money-back guarantee. That typically implies that you don't have to stress about whether you qualify for a refund. So there is no need to always monitor your bandwidth usage to make sure you stay under the allotted amount. However, ExpressVPN's ToS page does list two circumstances that would prevent you from receiving a refund. The first is this:
It may sound a little unclear, but it simply means that the initial amount you paid cannot be repaid if you change your mind about your plan within the first 30 days. Let's say you purchased a 6-month plan and then within 30 days upgraded to a 12-month plan. If so, then The refund policy only applies to the $59.95 you paid for the 6-month subscription.
The refund policy now extends to the $99.95 you paid for the 12-month subscription.
A list of prohibited uses for ExpressVPN is included in the second section. They have the right to close your account without giving you a refund if you engage in any of these.
Also Read: Cancel Spectrum Internet Service
Last Words
Although the procedure is identical to that of other top providers, like NordVPN, canceling an ExpressVPN subscription is one of the simplest.
In conclusion, ExpressVPN makes it simple and quick to cancel your subscription. It's no surprise that it earns our top rank for the best VPN because of its excellent cancellation system, high-end features, and security. What do you think of the cancellation procedure for ExpressVPN? Please share your opinions in the comments section below. Thanks for reading. Explore our site for more information.
Frequently Asked Questions
How do you cancel Express VPN subscription?
Go to ExpressVPN, login, and then select My Account to cancel your membership. Choose Subscription from the menu. Turn off automatic renewal by selecting "Manage subscription preferences" from the menu. These instructions might let you promptly cancel ExpressVPN and prevent future automatic renewal charges. To cancel the subscription, select Other from the "I have an issue" section's list of possible issues. Next, pick "I don't want to keep using the service" underneath, and then click "Stop the service."
What are the reasons you might not get a refund from ExpressVPN?
You must terminate your membership during the first 30 days of service in order to be eligible for an ExpressVPN money-back refund. Your query about how to cancel ExpressVPN and receive a refund is resolved by the fact that this is the only way to receive your money back.
How long does it take to get your money back after canceling ExpressVPN?
After your request to cancel your ExpressVPN subscription has been verified, it typically takes 5 to 7 business days to get your refund. Depending on your payment type, it could even take longer on occasion.