If you've purchased a NordVPN subscription and want to cancel or get a refund, you'll need to know a few things. Users have had to take extra steps to cancel or refund their purchase since NordVPN discontinued its free trial. Fortunately, with a few exceptions, they're fairly simple. In today's guide, we'll show you how to cancel NordVPN subscription and get a 100% refund and reasons why you are not eligible for a NordVPN refund.
Five reasons why you might not be eligible for a NordVPN refund
1. You obtained a subscription from other parties.
A purchase made from a reseller, such as Amazon, BestBuy, StackSocial, etc., cannot be refunded by NordVPN either.
2. You bought a membership through the App Store or iTunes:
You cannot get a refund from NordVPN if you buy your subscription through the iTunes Store or the App Store. The Apple iTunes or App Store's refund policies will apply to you. As a result, in order to get a refund, you must speak with their customer service.
3. You used gift cards or prepaid cards to purchase NordVPN.
Gift cards and prepaid cards cannot be reimbursed. When purchasing NordVPN, keep that in mind.
4. You closed the account:
You won't receive a refund for the portion of your current service period that is still in effect if you cancel your (recurring) subscription before it expires or renews.
5. Violation of their Terms and Conditions:
Accounts that have been terminated for breaking the terms of service are not eligible for a NordVPN refund.
Recommended: Know how you can find and use the ExpressVPN Activation Code
How to Cancel NordVPN subscription:
VPNs gained enormous popularity during the course of this decade, particularly the final few years. Although this popularity resulted from a need, it nevertheless led to a wider user base becoming interested in VPNs than the specialists, geeks, and criminals who were their early clients. Most VPNs have been made quite simple, to the point that it only takes two or three clicks to activate them, change servers, or even cancel your subscription, in order to make things easier for individuals who are not tech-savvy as well.
In fact, the majority of VPNs feature a button that says "Cancel my Subscription," and that's it. However, this is not the case with NordVPN, and to cancel the service you bought, you will need a few steps. Even yet, this is not difficult; it only takes a little bit longer than pressing a button. We have compiled a list of instructions for your convenience so that you can cancel the NordVPN account. What you need to do is as follows.
Log into your account on the service's website to begin canceling your membership if you have tried NordVPN and made the decision to do so.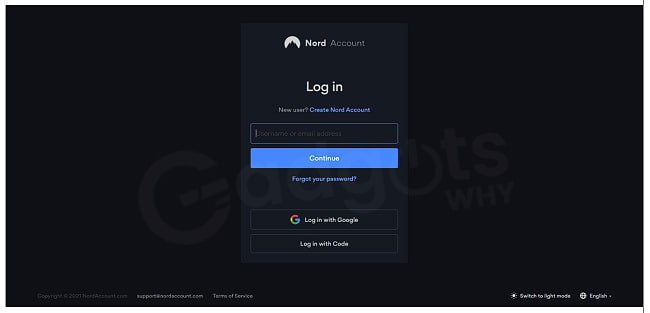 The same login information that you used to access the app is required.
The following action is to select "Dashboard" from the top menu.
You may get a list of your NordVPN services there.
Click the button with three dots next to the VPN account.
Then select "Cancel Automatic Payments."
This will prevent the service from automatically paying you for the following month, year, or whichever plan you are on right now.
You will be prompted to confirm the cancellation in a pop-up window.
A pop-up will confirm that NordVPN has canceled once you confirm that you want to stop making further payments.
Now let's see what to do to get a 100% refund.
Unfortunately, you are not finished. You have merely stopped NordVPN from billing you for the upcoming period for the time being.
You can now choose to let your membership expire if you've used NordVPN for more than 30 days.
But according to NordVPN's 30-day money-back guarantee, you can still get your money back if you haven't used it for 30 days or more since the time of purchase. You'll need to get in touch with customer service to achieve that.
This time frame is a trial, therefore if you want your money back, you must move quickly before it expires.
You must contact customer care to Cancel your NordVPN trial and receive a refund.
By clicking on the blue bubble in the bottom-right corner of your screen when on the NordVPN website, you can do that.
After clicking it, you will have the option of contacting customer care via email or chat.
Both choices follow a fairly similar approach, and you can finish up pretty quickly.
Let's start by outlining what you need to do if you decide to email them.
Follow our brief guide on Roku Device & its functionality
Email to Contact Customer Support to Cancel NordVPN Subscription:
A contact form will show up on your screen if you decide to email support as your preferred way of communication. You must complete the form by entering the Subject, your email address, and the subject of your query, and you will have the opportunity to provide a personal explanation of your request in the Description section. Simply state that you want to terminate your subscription and provide a brief justification.
Even though they could try to fix any issues you may have had, if you really want to cancel, just let them know, and they will submit a refund order. Your money should return to your account within a day or two after that.
Live Chat for Customer Support Contact to cancel NordVPN cancellation:
The process is almost identical if you choose live chat, with the exception that there is no form to fill out this time. You can ask for a refund when you are connected directly to one of the operators. Once more, they will inquire as to your motivations and inquire as to whether there is anything they can do to address any potential issues. But if you're set on canceling your subscription and getting a refund, they'll submit your request, and you'll get your money back in a day or two.
Eligibility criteria to get NordVPN Refund:
First and foremost, you must be qualified to receive a full NordVPN refund. You cannot apply for the "no questions asked" 100% money-back promise at any time or under any circumstances.
First, it must be done within 30 days of the original purchase. Even when you're fine with deadlines, there are still other elements that could cause you to lose your eligibility.
Policy for NordVPN refunds:
Refunds from NordVPN are subject to their 30-day money-back policy. This basically means that you must purchase the subscription and submit a refund request within 30 days of doing so. However, asking for a refund within that window does not ensure that you will receive one. You must fulfill a number of requirements, which we'll go through below.
Refund of cryptocurrency
You might ask what happens if you pay with cryptocurrency because the whole point of VPN services is to provide anonymity and privacy. Despite the fact that there are few competitors on this front, NordVPN does offer refunds for bitcoin transactions. You'll get the same cryptocurrency worth the same amount in US dollars.
Find A-Z about Amazon's FireStick Device & Fire TV Device here!
To sum up: Cancel NordVPN Subscription
Fortunately, there are only a few easy actions you need to do. To get cancel NordVPN subscription even though there are numerous reasons why you would want to cancel NordVPN or receive a refund. Of course, if you abide by Nord's Terms of Service and refrain from engaging in any form of cybercrime, you'll be able to collect your refund in a matter of days. In the end, we are adamant that everyone needs a VPN because the internet is full of risks that we are all exposed to on a regular basis.
You shouldn't give up if NordVPN didn't work out for you after you made the decision to use it. Instead, use our advice to get your money back and try a different service; eventually, you'll find the one that's perfect for you.
Frequently Asked Questions
Can I cancel my subscription to NordVPN?
Log in to NordAccount, go to the 'Billing' section, and then click. Select the "Subscriptions" tab while you are in the "Billing" area. In the box next to Auto-Renewal, click "Manage." Select "Cancel auto-renewal" from the menu.
Can I Undo my NordVPN subscription Cancellation ?
Yes, you can cancel again if you change your mind. All you have to do is carry out the procedure again but in reverse. Return to the account section and reactivate auto-renewal to continue your subscription. It's that easy! If you keep your subscription, any refund requests you have already made to customer service will be annulled.
Can I terminate NordVPN after the initial 30 days and still receive a refund?
You have 30 days with NordVPN to decide. This gives you plenty of time to test the service and make sure it performs as you want. After 30 days, you can still cancel your subscription, but you won't be entitled to the 30-day money-back guarantee.
Is NordVPN still free after the trial period?
Yes, you can end the free trial of NordVPN and won't be charged once it expires. Additionally, you still have the remainder of the time to use NordVPN without any restrictions.