A well-known delivery service called Shipt offers its customers a range of benefits and is frequently quite helpful. It also includes a subscription (membership) part. However, no subscription lasts forever, so you might eventually wish to cancel your membership in Shipt. To help you with this, we've written an article that outlines all of the options to Cancel Shipt membership.
Few words about Shipt:
Shipt- American same-day delivery company offers both a standard delivery service with a pay-per-request basis and a subscription/membership service that grants users various benefits including discounts. Despite the fact that the service itself has grown very popular over time, a subscription is still not required and can be canceled at nearly any moment.
As with any subscription service at the moment, there may be a variety of reasons why you would wish to terminate your Shipt membership, including an effort to reduce your monthly spending or the fact that the service is not meeting your needs. There are several ways to cancel your Shipt subscription, and it doesn't really matter why you signed up for it.
Recommended: Delete BeReal account
Tips to Remember When you cancel Shipt Membership
It usually takes longer to cancel your Shipt membership than it does to end a subscription with another company.
Here are some of our best recommendations for terminating your Shipt subscription.
Take initiative. Set a reminder so you'll be aware of your Shipt membership's expiration date. If not, it will automatically renew, and you will be required to pay.
Defend your position. A Shipt representative will make an effort to persuade you to stay no matter what approach you choose. They might provide you with a free (or prolonged) trial.
Be precise. Make it abundantly clear in your email that you wish to cancel.
This is crucial if your membership is about to expire, as delays in replying can result in an overlap.
Methods to Cancel Shipt membership:
As discussed earlier we have multiple options to cancel Shipt Membership. The options are outlined below.
Online canceling
Through Email
By phone call
Now let's learn in detail about each and every method.
Cancel Shipt Membership online:
All things considered, canceling a Shipt membership online is a rather simple process.
The first step is to visit the official Shipt website and sign in with your account information.
You should now have access to a variety of Shipt account-related options, including "Review My Subscription," after completing this step.
You may check all of your subscription-related information on the "Review My Subscription" page, and you also have the option to completely cancel your membership.
The process of canceling your Shipt membership online is essentially complete once you select this option, follow the prompts, and confirm your intentions.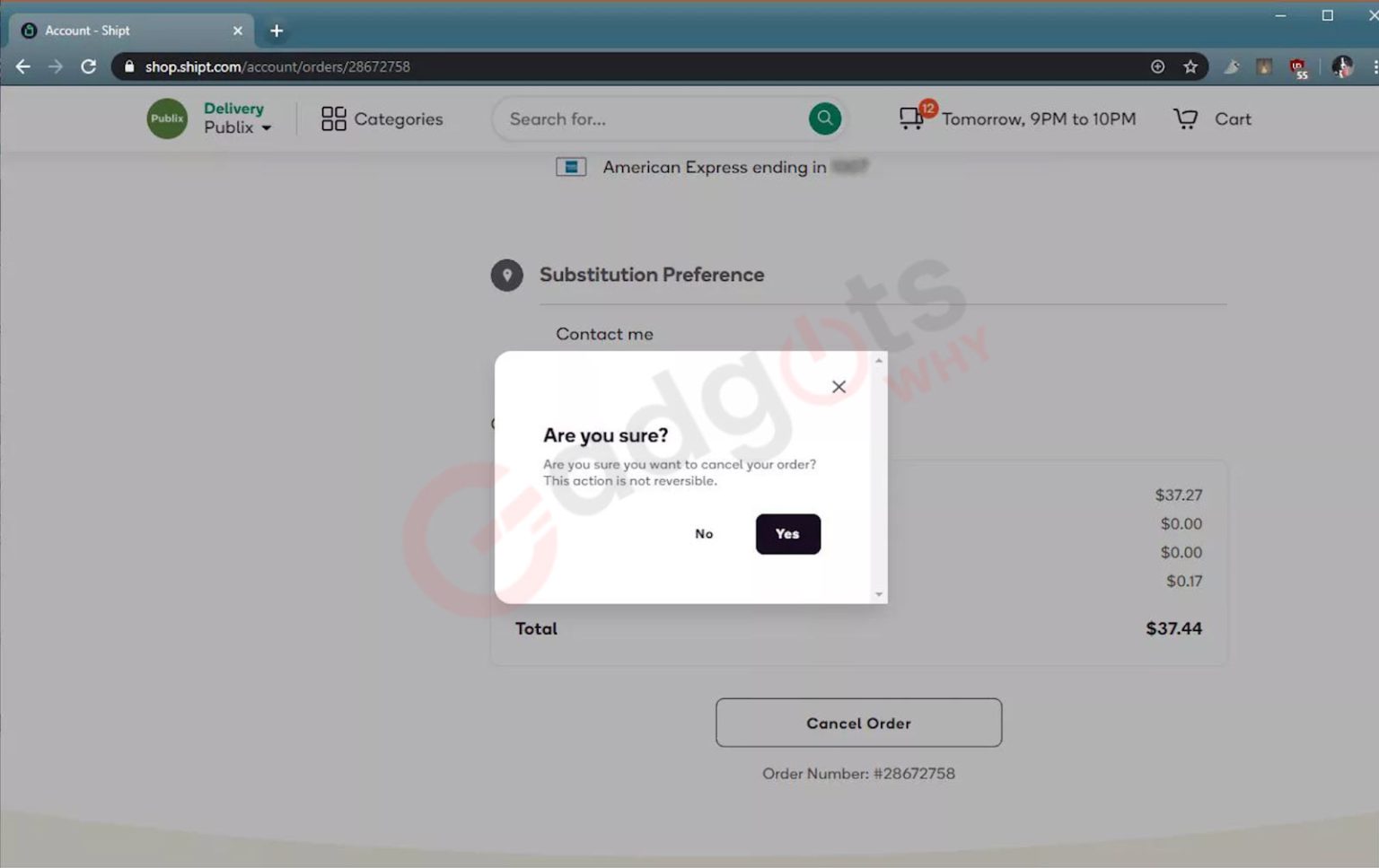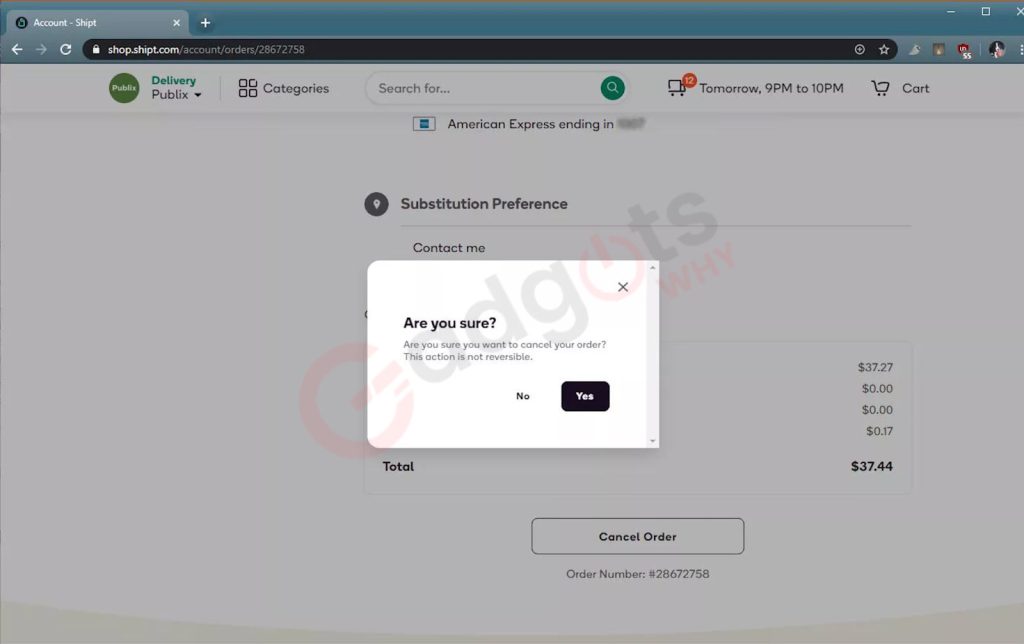 Find the methods to delete Badoo Account here!
How to cancel Shipt Membership through Email:
Even though it could be the fastest, Shipt does not exclusively offer membership cancellation through the official website. The first option we have in this situation is to email customer service at membership@shipt.com or support@shipt.com.
It is important to keep in mind that this approach is generally fairly slow, with Shipt's response times appearing to be at least 3 to 4 business days, which makes the cancellation procedure even lengthier. But it should also be quite easy to do; all you need to do is provide the details that allow others to recognize you as a Shipt user, and the customer service staff should be able to cancel your membership in a reasonable amount of time.
From phone Cancel Shipt membership:
For a lot of different subscription services, including Shipt, you can also cancel by phone. All you need to do to cancel your Shipt membership is dial +1-205-502-2500 and wait for a customer service agent to pick up the phone.
Since this involves fundamental identification procedures, you would also need to furnish the customer support agent in this instance with at least some information before the cancellation request could be completed. Despite the fact that there are numerous ways to do tasks, be prepared to wait for a while for the call to be answered because, in many instances, phone lines are still notoriously long. Additionally, Shipt provides prorated refunds to customers who have discontinued their memberships.
This option is quite helpful if you have pre-paid for a subscription for a year and wish to cancel it before it expires. Additionally, Shipt offers a free four-week trial that, when it expires, converts into an annual subscription; therefore, if you do not want to be charged for this particular service, you should cancel it beforehand.
Shipt also has a specialized mobile app that is compatible with iOS and Android, although it is limited in what it can accomplish in terms of the subscription service, which is limited to canceling individual delivery orders.
Follow our guide to Cancel ExpressVPN and Get a Full Refund
Conclusion:
Cancel Shipt membership is not as difficult as some other cancellation procedures. We have mentioned three ways to cancel shipt membership. The good news is that Shipt is required to honor any cancellation requests made by customers. Additionally, your Shipt membership price will be prorated. In this manner, you'll get a credit card refund for any unused subscription days. Do comment in the comments section below about which method you choose to cancel your membership.
Frequently Asked Questions:
Can you cancel shipt at any time?
Yes, you can cancel your shipt subscription at any time. Online cancellation requests can be made by email or live chat. As an alternative, give them a call.
How can I delete the Shipt account?
To remove your Shipt Shopper account, you must cancel your subscription. You can remove the Shipt app from your phone after the cancellation has been processed.
How do I cancel Shipt auto-renewal? 
You must log in to your account settings on the Shipt website to stop your Shipt auto-renewal. You will then be given the opportunity to terminate your subscription and asked to specify the cancellation date. Remember that in order to prevent being charged, you must cancel at least 24 hours before your subsequent renewal.
How do I access my Shipt account?
The website and logging into your account are the best places to verify the status of your Shipt membership. All of your subscriptions will be listed along with their expiration dates once you log in. You can use this information to keep track of when your subscription has to be renewed.
How do I start using my free Shipt account?
Simply download the Shipt app and create an account to activate your subscription. After registering, you may begin grocery shopping and have them delivered in as little as an hour to your door.