If you're looking for information on how to activate your Capital One credit card, read this article all the way to the end to get the answer. You can activate Capital One credit card by phone, online, or using the Capital One mobile app. First, let's know what is Capital one?
What is Capital One Card?
With its headquarters in McLean, Virginia, and its primary operations in the United States, Capital One Financial Corporation is an American bank holding corporation that specializes in credit cards, auto loans, banking, and savings accounts. It is among the biggest banks in the country and has earned a reputation for being a technology-focused institution.
The bank has 755 branches, 2,000 ATMs, and 30 café-style locations. It is placed 99th on the Fortune 500, and 9th on the list of the 100 Best Companies to Work For, and it has operations in the US, Canada, and the UK. In the 1990s, the firm played a key role in the development of credit card mass marketing. By purchasing volume, it ranked fifth in 2016 behind American Express, JPMorgan Chase, Bank of America, and Citigroup. Capital One is also the second-largest vehicle loan company in the US, behind Ally Financial, with a 5% market share. Credit cards, consumer banking, and commercial banking are the three divisions of the business. In the fourth quarter of 2018, credit cards contributed 75% of the company's sales, followed by consumer banking (14%), and commercial banking. Let's jump to the other sections of the article.
How to activate Capital One Credit Card is described below-
You should have the card in front of you for reference before activating your new card. For activation, you will want both your card number and the three-digit CVV code located on the back of your card. If you're not sure where your card's CVV code is located, check out our post on how to find it.
Depending on the sort of card you received in the mail, there are different ways to activate it. The following Capital One cards have activation instructions-
Credit cards
Click Here to do this.
Select "Activate New Card Online" from the menu.
Register a new account or sign in with an existing one.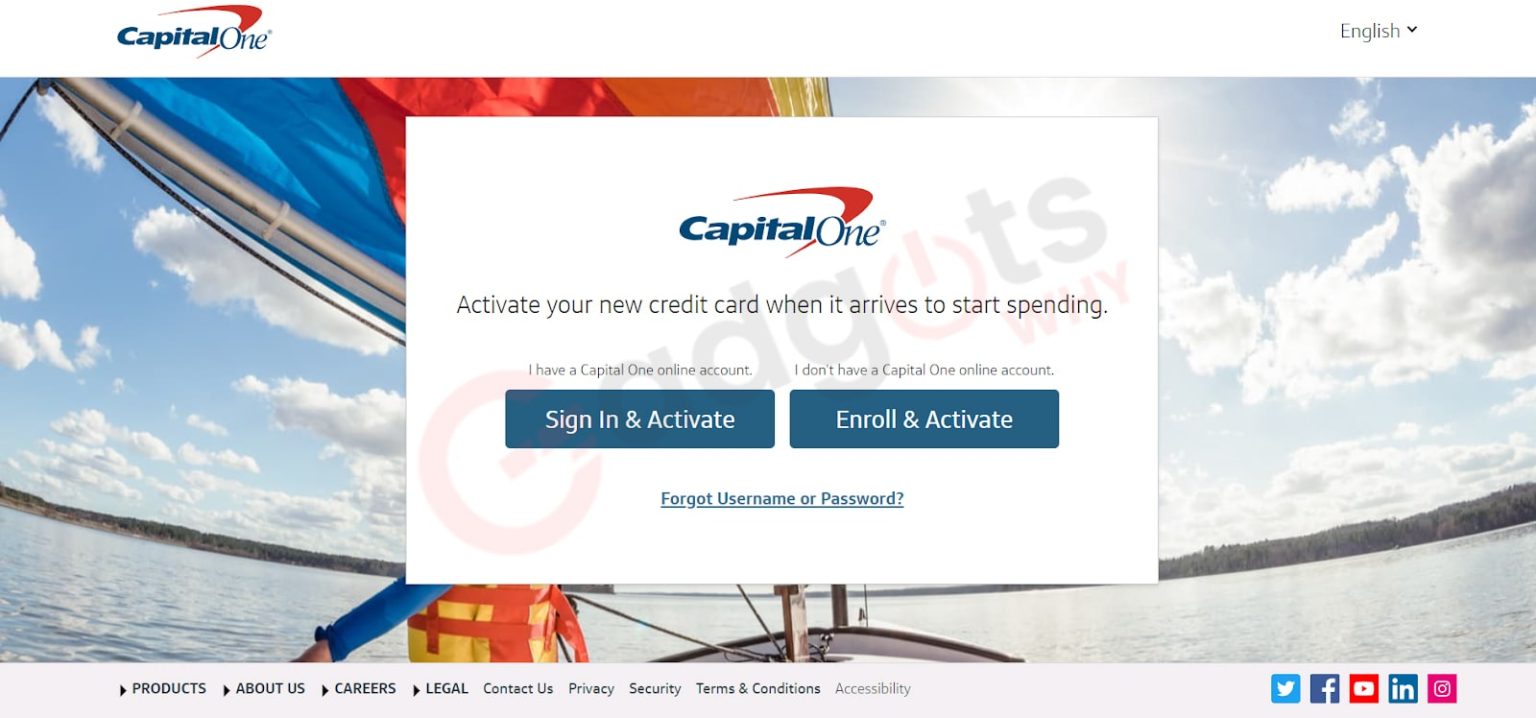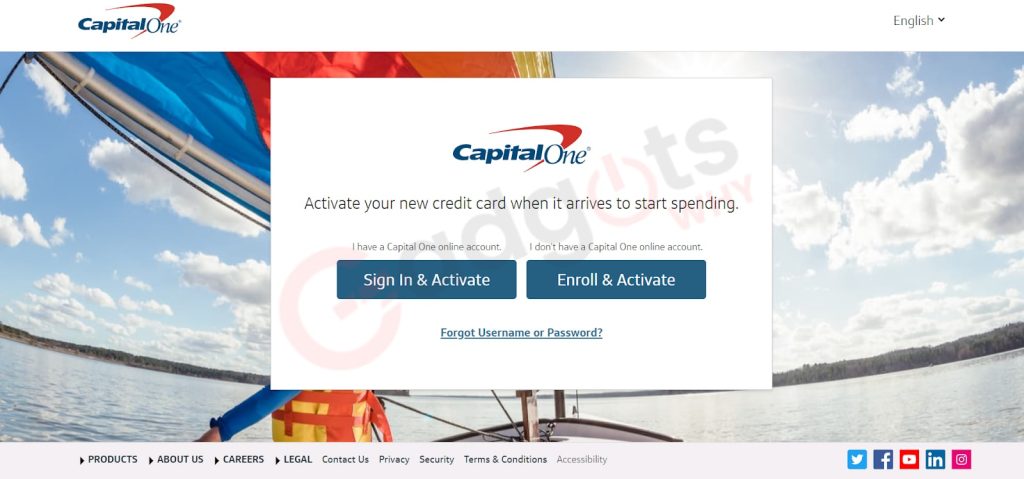 You will have the option to activate your card once you log in. To activate your card, you will need to enter the CVV code from your credit card.
Capital one debit
Log in to your online account via the mobile app or capitalone.com
Choose the bank account linked to your debit card.
Find the button for the active card.
Then, proceed by clicking the Activate Your Card button.
Trending: Aspire Credit Card
How can you activate the Capital one card through the phone?
By phone, you can activate your Capital One card by:
Call 800-227-4825.
Follow the directions given.
How to use a mobile app to activate your Capital One card?
Here's how to activate your card using a mobile app if that's what you like to do:
For iOS or Android, get the Capital One mobile app.
Use the same login details as your Capital One online account to log in.
Tap Account settings after selecting Your profile.
Your new credit card will be visible. Tap turn on credit card
Also Read: Login to Sears Credit Card
Using your Capital One credit card: Initial steps
Once your Capital One card is in use, you'll want to know how to make the most of it in order to minimize costs, streamline account administration, and accumulate rewards.
Download the app for your phone. You can streamline your accounts, keep track of your rewards, secure your card in case it gets lost, and more with the Capital One mobile app.
Create online wallets. The following digital wallets are supported by Capital One: Apple Pay, Google Pay, Samsung Pay, Garmin Pay, and Fitbit Pay. As a result, you can use your phone or smartphone to make a purchase inside a store without being concerned that your information would be compromised.
Sign up for internet banking. Register for online banking using your SSN, TIN, and credit card details. You may use this to manage your finances, make payments, create virtual cards, and more.
Make virtual cards active. One of the few card issuers that provide virtual credit cards is Capital One. Add the Eno from Capital One extension to your browser in order to utilize it. In this manner, you can make fake credit cards for online shopping while keeping your actual card information secure and secret.
Create a PIN. Most likely, your card will come with a personal identification number (PIN), but if not—or if you wish to replace your current one—use your online account or contact 800-227-4825. For purchases made overseas and cash withdrawals from ATMs, you need a PIN.
Activate autopay. Select Pay Bills after logging into your Capital One online banking account. Set up Autopay after choosing Payment Options. You may always pay on time and stay away from late payment fines with the help of this fantastic service.
These were the basic and significant things about the card along with how to activate the Capital one card.