Hey Guys! Can we figure out anyone who is not crazy about cartoons? It's very hard to catch them right! Honestly speaking, watching cartoons reduces our stress and we are overwhelmed with nostalgic moments. Whether you are a child, a teenager, or an adult it doesn't matter if we get a chance in, sure we glue our eyes to cartoon channels such as Cartoon Network. Watching those cartoons with our children on our smart TV is a fantastic feeling. Okay alright, in this article we discuss the Latest Guide to Install Cartoon Crazy on Kodi Addon that provides top-notch content for Kids. With no further delay let's quickly jump into the content.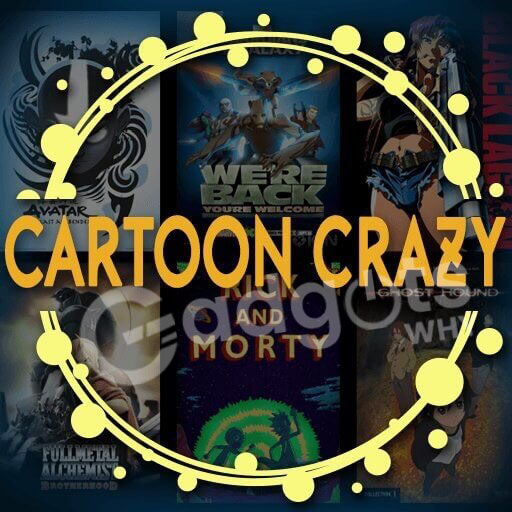 Things to know about Cartoon Crazy on Kodi Addon before you install:
A brand-new add-on for kids called Cartoon Crazy sources its material from some of the top anime and cartoon websites online. Additionally, this add-on offers a fantastic 24/7 channel section. Everyone, from children to adults, will like Cartoons Crazy as a great add-on. Cartoon crazy is One of the most popular Kodi addons that is primarily targeted at content for your children is the Kodi addon. It is a top-notch Kodi addon for kids that enables users to quickly view all of their preferred cartoons.
One of the most popular Kodi addons for streaming kid's content is this one. There is a ton of stuff to uncover, a wide range of sources, and many users think it is more difficult to locate cartoon entertainment that isn't on Cartoon Crazy. If you use Kodi to access unofficial add-on content, using a VPN is best. The largest and most comprehensive kid-friendly Kodi addon exists. The instructions to install Cartoon Crazy on Kodi are below.
Recommended: Watch Disney Kids Latin America
How to install Cartoon Crazy on Kodi Addon:
For children and teenagers to view their preferred cartoon videos, Cartoon Crazy on Kodi Addon is the ideal add-on. There are numerous categories in the addon, including Go Stream, KimCartoon, KissCartoon Eu, 9Cartoon, Toonova, Watch Cartoon Online, Live24/7 Channels, Request Titles, Universal Search, Alluc Search, and many others. To get this addon, which is a third-party addon, you must first install Lucifer's Repository. If you love cartoons, read on to learn how to obtain this add-on for Kodi Supported Devices.
Reasons for having a VPN for streaming Cartoon Crazy on Kodi Addon:
Let's examine the reasons a VPN is necessary for Kodi streaming.
VPN conceals your ISP address from hackers and law enforcement.
As a result, there are no security concerns when streaming copyrighted video on unapproved Kodi addons.
By removing geographic restrictions, you can access material from any location.
You can use it to browse, stream, and download any kind of information anonymously.
Using a VPN, you may stream live sports events or concerts from any nation without experiencing any blackouts at home.
A VPN provides total protection for secure public Wi-Fi browsing.
You can prevent hacking issues like identity theft, malware, and credit card fraud by using a VPN.
Your internet speed is increased to allow for quick and continuous streaming.
Trending: Best free learning websites for kids
Follow the instructions below to install the Cartoon Crazy on the Kodi addon.
Open Kodi Media Player.
Now, select the Settings icon located in the upper-left corner of the screen.
Next, select File Manager from the options window.
Click the Add Source option to add the repository's source file at this point.
Addon for Kodi Cartoon Crazy
To access the Cartoon Crazy Kodi Addon Repo, select the "None" option, type "http://archive.org/download/LucifersRepo/, and then press the "OK" button.
The repository's name should be entered as "LucifersRepo" before clicking the OK button.
Before clicking the OK button, confirm that the information you entered is accurate.
Return to the Kodi home screen and select the Addons link from the menu bar on the left.
Now select the package installer icon located in the Kodi app's upper left corner.
To load the repository zip file, select Load from Zip File and then click Install.
Choose the Lucifer Repository now by tapping the repository after choosing it from the list.
lucifer-0.0.2.zip.
Wait for your device to install the Cartoon Crazy Addon. You will get information in a pop-up in the top right corner of the screen when the installation is over.
Next, select Install from Repository.
The Lucifer Repository should be chosen.
Select "Video Addons" from the menu.
Choose Cartoon Crazy by moving the cursor down.
The Install button may be found in the bottom right corner.
Allow the addon to install on your device by waiting a few minutes. Once it has been installed, a pop-up will appear in the top-right corner of your screen.
Return to your home screen and select the Video Addons to start Cartoon Crazy.
Convert your normal TV to a Smart TV with the two most popular Roku or FireStick Streaming Device
Wrapping Up:
The best option for streaming cartoons is Cartoon Crazy Addon. The majority of Kodi's add-ons are for adults. And finding ones for children is challenging. One of them is Cartoon Crazy and using this addon, you may watch practically all of the cartoon content. I hope this post will be useful to you while you install it. Stream cartoons by installing the Cartoon Crazy Addon for Kodi. We appreciate you reading this article. You can post comments in the box below if you have any queries or suggestions. See around with another interesting blog.
Frequently Asked Questions:
How can I include cartoons in Kodi?
1. Click "add ons" in the Kodi main menu.
2. Select the box-shaped icon in the upper-left corner of the screen.
3. To install from a repository, click.
4. Go to the "Kodi addon repository" page.
5. The "video addons" button
How do I get the latest Kodi update?
1. Fire up ES File Explorer.
2. Select the Downloader symbol on the right, and then click it.
3. At the bottom, click +New.
4. To download now, click.
5. As the Kodi APK file downloads, wait.
6. Hit "Open File."
7. Lastly, select Install.
8. Just Kodi is installed on your device.
How do I add third-party apps on Kodi?
Now, even more, add-ons are available from third-party repositories. If you haven't already, you must first enable third-party repositories. To access the Kodi Settings screen, choose the gear icon from the main menu. Make sure "Unknown sources" is enabled by going to System > Add-ons.
On Kodi 19, how can I install addons?
1. Launch Kodi.
2. Go to the settings menu on the Kodi home screen.
3. Select System from the list of options in the bottom right corner of the screen.
4. To access Add-ons, scroll below.
5. Choose Yes if a warning appears.
6. The switch is active when it is highlighted and moved to the right.
On Android, how do you update Kodi?
Using the Google Play Store to update: On your device, go to the Kodi page in the Google Play Store. On the right, click the green Update button. Let the software update itself.
What are Kodi's add-ons for programs?
On your Kodi media player, you may stream movies and TV shows thanks to the 4K add-on. This add-on is quite good at locating and streaming 4K content, the highest level of high definition, as the name suggests. The Wizard Repository of the Narcacist is where you may find the 4K Kodi addon.
How does Kodi work with Android TV?
On your Android TV, launch the Google Play Store and log in if prompted. Utilize Google Play to install the Kodi app on your Android TV. Set up the Kodi app so it can access the network-stored material. If the installation goes smoothly, Kodi can now be used on your Android TV.