Nowadays, modern innovation has brought us so many innovative tools and applications that can make our life a lot easier than before. Although some of the applications are limited to our mobile phones only, they just give us the idea of how to cast our phones to our PC, rather than fully enjoying their features. So to help you, we have listed here the top three ways that you can use to cast Android screen to windows 10 PC. Now to connect both of the devices, you need to ensure that they are connected with the same network. Your results may vary based on the mobile you are using and its android version, Connect app should be included in Windows 10.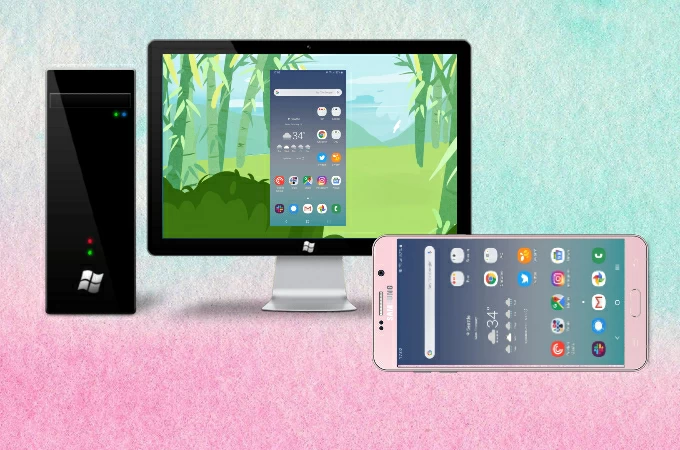 Cast Android Screen to Windows 10 PC- Here's How
ApowerMirror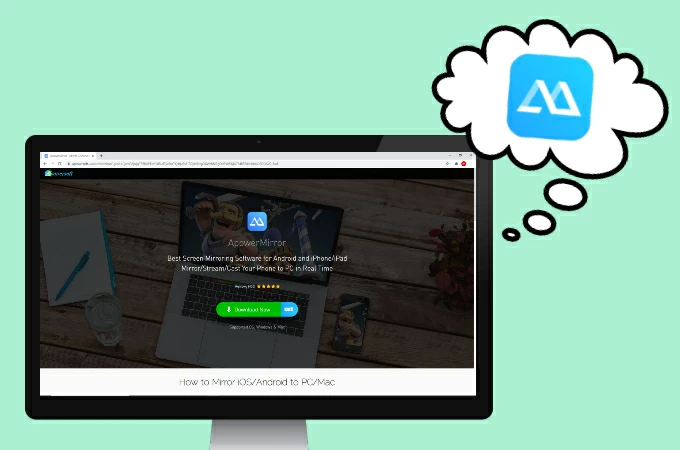 Here is the leading mirroring application which is the ApowerMirror app. It is a very flexible app that performs on various platforms perfectly like, iOS, Android, Mac, and Windows PC. Not only this but also it is equipped with many additional features like screen recording and taking of screenshots that are most of our benefit.
You can also control your Android phone from the computer itself, with the help of its mouse and keyboard. There is no wonder that this app is getting very much popularity nowadays. So if you want to mirror your Android device to Windows 10 then follow these steps:-
First of all, you need to install this application on your Android phone as well as on your Windows 10 PC.
Now, open the mirroring app on both devices and connect them with the same Wi-Fi network.
Next on your mobile phone, tap on the "Mirror" button and then you can choose your PC's name which is shown out there in the devices list.
Now, click on the "Mirror Phone to PC" to let it start mirroring your Android phone to Windows 10.
LetsView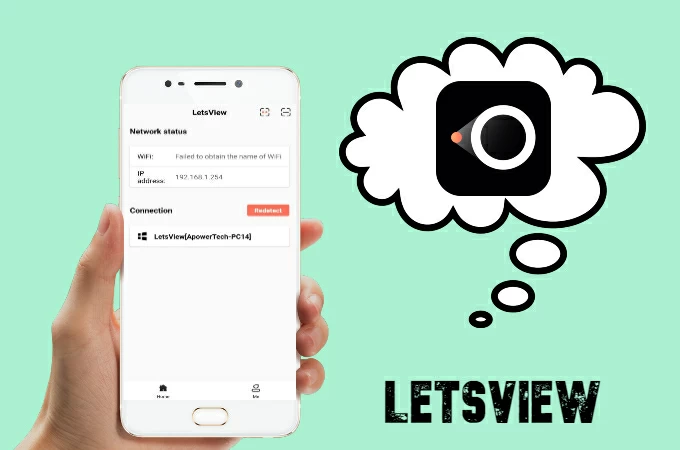 The next that comes in the list is LetsView, which is a free mirroring application that let you allow to share the Android screen to Windows 10, the moment you are connected to the internet connection. However, it is a free mirroring application, but it also has additional features which are available on other paid apps like screen recording and capturing. To use this application, follow the below steps: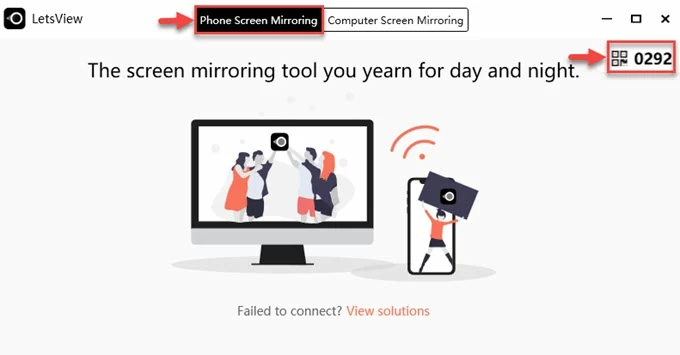 Firstly download and install the application on your Android phone and Windows 10 PC.
Now you can click on the download button given downwards to get the app.
After which you need to connect your both device to the same network.
Now on your Windows 10 PC, you need to stay at the Phone Screen Mirroring mode, and like this, you will able to see a pin code at the right-hand side of the interface.
On your Android phone, tap on the pin code icon part at the upper right-hand side of the LetsView application.
Now enter the pin code appearing on your Windows 10 PC screen and click on Start mirroring to launch your Android phone to Windows 10 PC.
Also read: Guide to login to Microsoft Teams on PC
Connect App ( Mirror Android To Windows 10)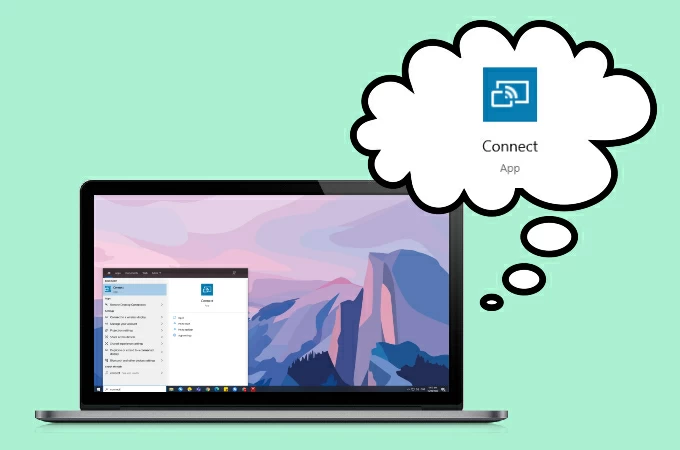 This way of mirroring is beneficial for you if you are using the updated version of Windows 10, in this case, you might already have Connect App installed on your PC. Here, this app uses Miracast standard to mirror the Android to Windows 10. Though the quality of the mirroring may get different based on your devices. Here are the steps you need to follow:-
First of all, you need to press the Windows key and type there: connect and then choose the trusted Window Store app which comes up as a result from the top of the search.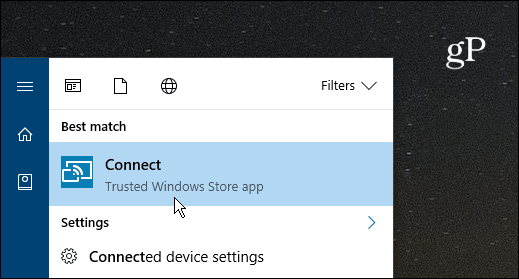 Now on your Android mobile, select the Cast icon part and then select your PC and, swipe it down from the top of the screen. You might find some variations here, as on some other phones it will be labeled as cast, others might have 'Screen Mirroring'.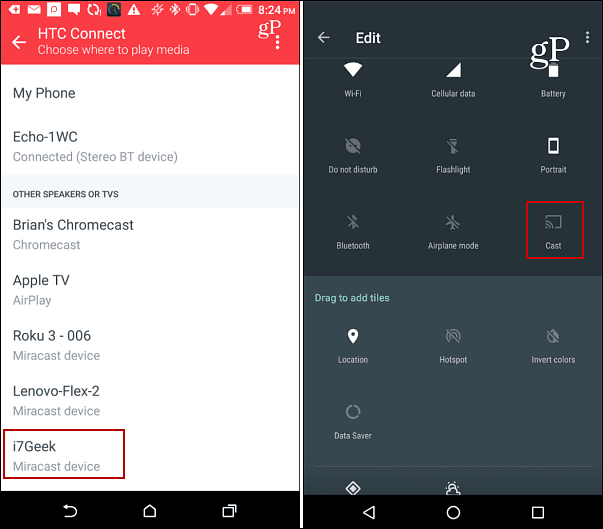 Now you will be able to see a notification regarding Connect app window on your Android phone as well as on your Windows 10 PC.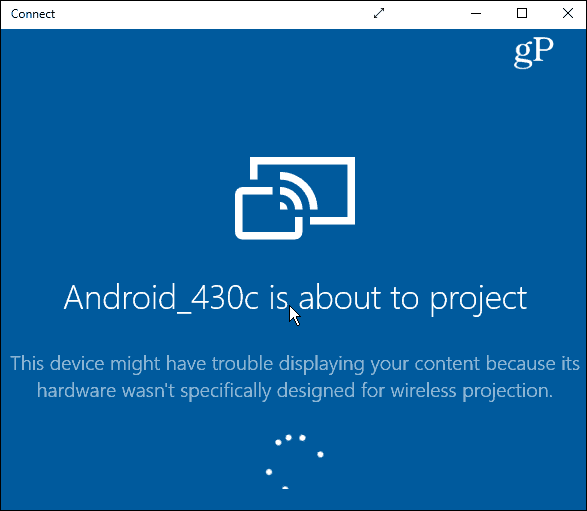 And once you are done with the connection establishment, you will able to see your Android screen displaying on the eConnect app. You can either blow the screen visible by selecting the arrow icon part on the title bar or can just keep it in the windowed mode.