GSE Smart IPTV is an IPTV player that uses m3u playlists to watch live TV, movies, on-demand videos, and much more. GSE Smart IPTV Player is a high-end IPTV player that can handle both live and non-live streams. One of the few IPTV players that supports Chromecast is this one. Google Chromecast is a device that allows you to stream media from your phone, tablet, or computer to your television. You can cast GSE IPTV content to your TV using Chromecast. In this post, we'll look at how to Chromecast GSE Smart IPTV to a TV.
What exactly is IPTV?
IPTV, or Internet Protocol Television, allows users to watch multiple TV channels over the internet.
When compared to cable subscriptions, IPTV services are usually less expensive. Although the majority of IPTV services are free, some do charge a monthly subscription fee.
The majority of these IPTV services can be accessed via IPTV apps and websites:
On-demand video (VOD)
TV on Demand
Live Television
IPTV subscribers can use Chromecast to watch these services on their smart TVs.
Because you must use third-party apps to configure the settings, the process will take longer than Chromecasting streaming services like Netflix, Hulu, or Youtube.
Also Read: 7 Best ETTV Alternatives (2022) – ETTV Mirror & Proxy websites
How to Cast GSE Smart IPTV to a Television?
It is possible to cast IPTV content from GSE Smart IPTV to a TV using Chromecast. However, you should be aware that the Google Play Store recently removed the GSE Smart IPTV app. You can still use your Android smartphone to download the IPTV player app and cast your favorite shows to the big screen.
How to Setup GSE Smart IPTV on an Android or iOS Device
Install GSE Smart IPTV on your Android or iOS smartphone by following the steps below.
On a smartphone powered by Android:
To begin, go to your Android phone's Settings and enable Unknown Sources.
To Chromecast IPTV channels from your smartphone or tablet, you need to download one of these apps:
VLC Media Player for iOS or Android, BubbleUPnP, GSE Smart IPTV, IPTV Smarters PRO, IPTV by Alexander Sofronov, Perfect Player IPTV, Streamer for Chromecast.
Though the interface is different, most IPTV apps work the same way.
If not, you can simply open a web browser and Click Here to get the GSE Smart IPTV app's APK file.
Open the GSE Smart IPTV app and tap the Install button after it has been downloaded.
On your Android smartphone, you have successfully installed the GSE Smart IPTV app.
iPhone/iPad: Install the GSE Smart IPTV app from the Apple App Store on your iPhone or iPad.
How do I cast GSE Smart IPTV to my Chromecast device?
You can easily cast the screen to your TV using GSE Smart IPTV, which supports Chromecast casting. To cast GSE Smart IPTV, follow the directions below.
On your phone, launch GSE Smart IPTV.
Go to the bottom of the homepage and click the "+" icon to add playlists.
Select the playlist you've created by clicking on it. (You can listen to the sample playlists we chose.)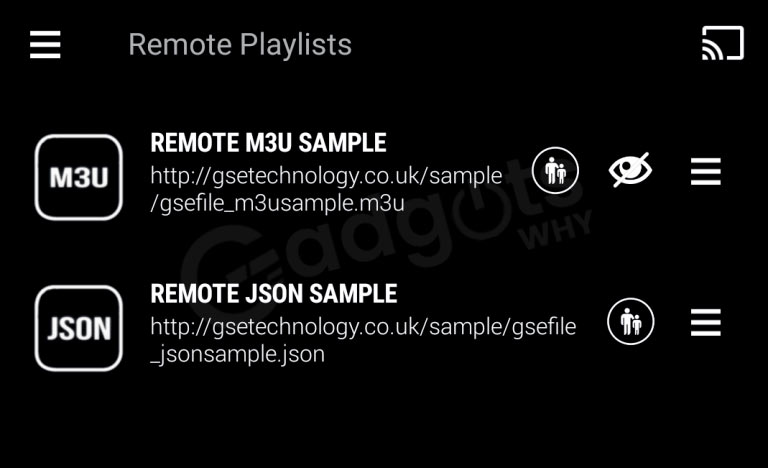 In this section, you'll find the categories. You must first choose the category you want to watch.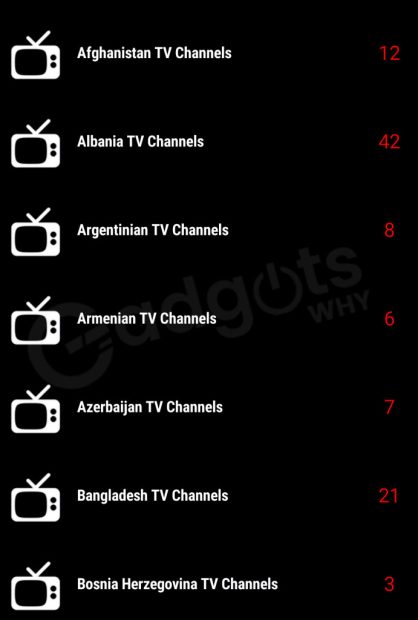 The category's available channels will be displayed. The cast icon can be found at the top of the page.
Select the Cast icon. The available devices will be listed. Then, select the Chromecast device to which you want to send the signal.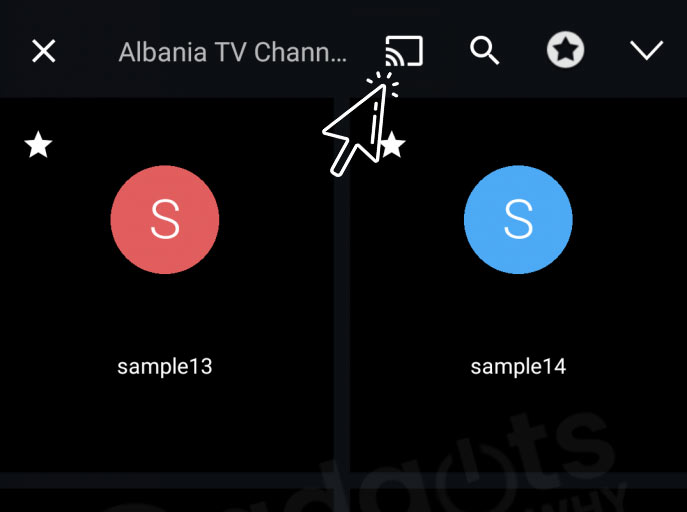 "GSE Media Center" will now appear on your TV screen. (Your phone is now ready to show videos on your television.)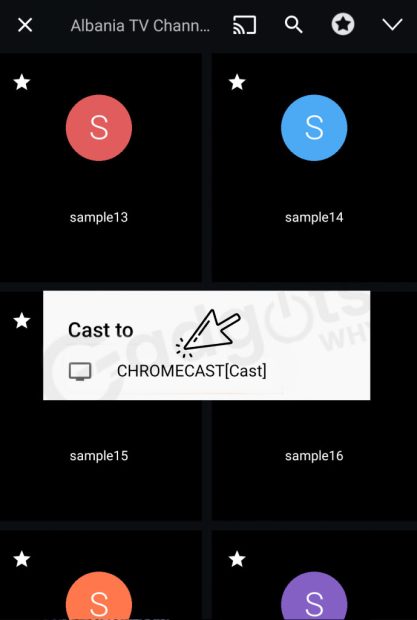 Any TV channel can be accessed by clicking on it. There are three options available: Play, Cast, and Open with.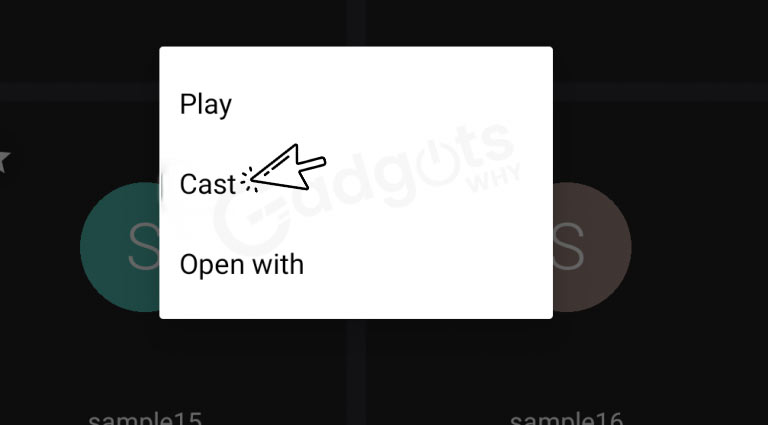 Select "Cast" from the drop-down menu.
The video will play on your TV because the player is already connected to the Chromecast.

Your phone can use to control the video. Chromecast, for example, allows you to control TV volume and fast forward to a specific scene from your phone.
Recommended: 9 Top Z library Alternatives to download Popular eBooks
How to cast GSE Smart IPTV from a PC or Mac to a Chromecast TV?
You can Chromecast IPTV from your PC in two ways. You can use either Google Chrome's cast feature or VLC media player to do so. Both options are easy to use and produce excellent results, so deciding which is best for you is a matter of personal preference.
Make sure your Chromecast device and source device are both connected to the same WiFi network before proceeding with the instructions below.
Chromecast IPTV with Google Chrome:
Chromecast IPTV is a Google Chrome extension that allows you to watch IPTV on your TV.
Using the built-in Cast feature in Google Chrome, you can cast an IPTV site:
Install Google Chrome on your Mac or Windows computer. If you already have it installed on your computer, make sure it's up to date.
In Google Chrome, go to your favorite IPTV site. Play the video you'd like to see.
In the upper right corner of the Google Chrome window, click the three-dot menu icon. From the dropdown menu, select Cast.
A list of Chromecast devices that are currently available will appear. Choose the Cast tab from the Sources dropdown menu after selecting your Chromecast device. Your chosen tab should now appear on your television
Chromecast IPTV using VLC Media Player:
Alternatively, you can use a VLC media player with a Chromecast device to stream IPTV channels. The cast feature is only available in the most recent versions of the VLC media player; for more information, see our article on how to cast the VLC media player to Chromecast. Use the built-in Open Network Stream and cast feature in VLC Media:
The VLC media player is available for Windows and Mac OS X.
Select Renderer from the menu bar by clicking Playback. Select a Chromecast device. Click Scan if it isn't listed in the options.
On the menu bar, select Media. Choose Open Network Stream from the drop-down menu.
Under the Network protocol section, click the Network tab and type the IPTV stream URL.
The IPTV stream will now be loaded into VLC.
To begin streaming on Chromecast, press the Play button.
Also Read: Top 8 free chat rooms to chat anonymously with strangers
Conclusion
To start, you'll need a Chromecast device and a TV that supports Chromecast. A compatible device that can access IPTV websites or download the IPTV app is also required. Check to see if your TV and source device are on the same network.
Use Google Chrome or VLC to Chromecast an IPTV URL on a Mac or Windows computer.
Use a third-party IPTV app to Chromecast an IPTV URL for smartphone and tablet users. We hope the above-mentioned stuff is useful to Chromecast GSE Smart IPTV TV. We have covered maximum stuff and if still you wanna know anything just leave your concerns in the comments section below. Feel free to share your valuable suggestions and feedback. Connect with us for the latest updates and catch you all soon with other interesting stuff. Let's kick.
Frequently Asked Questions
What is the best way to cast IPTV to Chromecast?
Choose Open Network Stream from the drop-down menu. Under the Network protocol section, click the Network tab and type the IPTV stream URL. The IPTV stream will now be loaded into VLC. To begin streaming on Chromecast, press the Play button.
What's the best way to get IPTV on my TV?
From the app store, download an IPTV app.
From the app store, download an IPTV app.
Enter your TV's MAC number on www.siptv.eu/mylist using your internet browser.
Your IPTV service provider should have provided you with an M3U file or a URL.
Simply click "Submit" to start watching your favorite shows on IPTV.
What devices are Chromecast compatible with?
Chromecast device requirements
An Android phone with Android 8.0 or later installed.
A tablet with Android 8.0 or later installed.
iOS 14.0 or later on an iPhone or iPad.
Which TVs have built-in Chromecast?
The best Chromecast TVs on the market
The Sony Bravia XR A80J is a high-definition television. 
The Vizio V-Series is an excellent OLED with cutting-edge technology (2021 Model) 
TCL 5-Series Google TV is a budget-friendly TV with Chromecast (S546) 
The Hisense U8G Android TV.
Google TV. 
Hisense U7G Android TV.
What is the best way to tell if my smart TV supports Chromecast?
The good news is that Chromecast can be used with almost any TV that has an HDMI port. That means that if your TV has an HDMI input, you can easily stream content to it, no matter how old it is. Simply look at the back of your TV for the input connectors to see if this is the case. Then look for an HDMI port that is narrow and labeled.
Which IPTV player is the best?
There are Paid And Free Services For 2022. The 11 Best IPTV For FireStick are as follows. 
Take a look at some of the best IPTV for FireStick options.
TV Subscription.
The Amazing TV.
 IPTV Smarters.
Area 51 IPTV.
Eternal TV.
The Players Klub IPTV.
Nitro IPTV.