Over the last two years, the COVID-19 pandemic has altered consumer behavior. The online purchase of gift cards doubled in 2020 and has been steadily increasing since. According to the global gift card survey, the gift card industry will grow by 9.5% per year. Kroger is one of the most popular gift card retailers in the United States. Do you want to see if there is any remaining balance on your used Kroger gift card before throwing it away? There are numerous ways to check Kroger gift card balance. Allow us to help you in this article by explaining the Kroger gift card. Continue reading.
The Kroger Company, or simply Kroger, is an American retailing company founded in Cincinnati, Ohio in 1883 by Bernard Kroger. It is the largest supermarket chain in the United States in terms of revenue ($115.34 billion in the fiscal year 2016), the second-largest general retailer (behind Walmart), and the eighteenth-largest company in the United States. Kroger is also the world's third-largest retailer and the US's third-largest private employer.
Concept of Kroger gift card?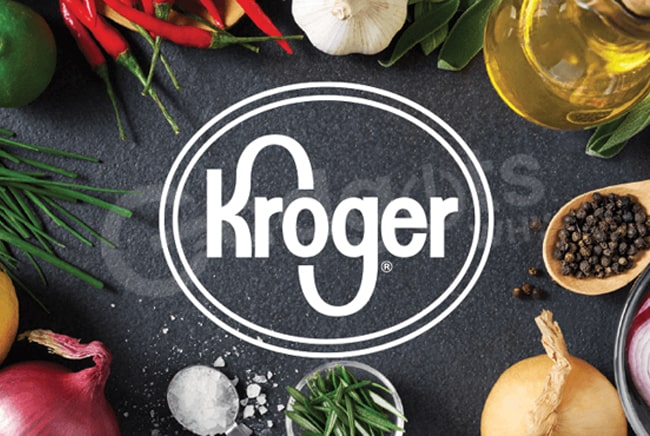 Kroger gift cards function similarly to cash. You can always use a Kroger gift card to pay for items if you don't want to use cash. Because the gift card functions similarly to currency, it should be stored safely. Even if you have proof of purchase, you will not be able to obtain a refund or a new card if your card is lost or damaged. The gift card can also be used to pay in advance at Kroger and its other partners. For members, these cards can also be used at Kroger stores and on kroger.com.
What you can do with your Kroger gift card balance?
You're probably wondering what to do with your gift card now that you've verified its balance and discovered it still has some value.
Consider giving it as a gift to someone.
It is also possible to sell it. Although it appears to be a legitimate option, you risk being defrauded if you receive less than the true value of your gift card.
It can be exchanged for cash on certain platforms.
Is it possible to exchange your Kroger gift card for cash?
Unless otherwise specified by law, Kroger gift cards can only be redeemed for merchandise rather than cash.
Ways to Check Kroger Gift Card Balance
There are several methods for checking the balance on your Kroger gift card. Always keep your Kroger receipt if you're using or have recently used your gift card. There are several methods for checking your balance.
Using your receipt
On the phone
Form Kroger website
Go to the Kroger store
Recommended: Know how you can find out the balance on your Visa gift card
Check Kroger gift card balance using the Receipt:
Check the receipt if you're using your gift card at Kroger or have recently done so. The sales receipt's balance will be printed at the bottom. If you haven't made a purchase yet, you can go to the nearest Kroger store. Present your gift card to the cashier and request that they check the balance for you.
Via phone check Kroger gift balance
To check the balance of your gift card over the phone, follow these steps:
From your mobile Dial 1-866-822-6252.
To contact a customer service representative, dial the appropriate extension number.
Please enter your name, gift card number, and PIN.
Request that they check the balance on your card.
From Kroger's website:
Follow these steps to check the remaining balance on your Kroger gift card on the website:
Visit their website and sign in.
Select the check balance option.
Select "Check Balance" from the drop-down menu.
You can look up the information on your gift card on the internet.
Fill in the blanks with the necessary information, including your gift card number and PIN.
Press the Submit button.
Visit the Store
You can also go directly to their store, present your gift card, and ask them to check your balance. You can use their store locator to find some store locations or check their website for some store locations.
Recommended: Activate Prepaid Visa Gift Cards
The Conclusion:
There are several ways to check your Kroger gift card balance, and you only need to pick one. We can't say one is significantly better than the other; it all depends on your circumstances and which is more convenient for you at the time. Always get your receipts whenever you make a purchase at Kroger; it makes checking your balance daily easier. Hope you liked our article. If yes, consider following us and we will be back shortly again. Thank you for your time.
Frequently Asked Questions
Is it possible to purchase IKEA gift cards at Kroger?
Yes, you can purchase an IKEA gift card at a Kroger participating store. Check with your local Kroger to see if they sell IKEA gift cards.
How to use a gift card online?
When you go to a store to use your gift card, you hand it over and they either scan it or type in the card number. If you're making an online purchase, you can do it yourself by entering the gift card number into the shopping cart payment option.
Where Can I Use Kroger Gift Cards?
Kroger gift cards can be redeemed at any participating Kroger family of stores. Kroger gift cards are treated like cash, but cannot be redeemed for cash. Furthermore, multiple Kroger gift cards can be used per transaction. Kroger banner stores are affiliated with the Kroger Family of Companies.
How to use a Kroger gift card online?
Kroger gift cards, unfortunately, can only be used in-store at participating Kroger banner stores and cannot be used to make online purchases. To use your Kroger gift card, you must present it to a cashier, and the remaining balance will be printed on your receipt.
Does Kroger sell Sephora gift cards?
Kroger sells physical Sephora gift cards in-store and online, as well as eGift cards and physical gift cards. Sephora gift cards are available online in denominations of $25, $50, $75, $100, and $200, as well as any custom amount between $5 and $200. The amounts available in-store vary by location; some stores sell cards that can be loaded with any amount ranging from $15 to $500, while others sell specific denominations of $25 or $50.
How can I check Kroger gift card balance?
There are a few ways to check the balance on your Kroger gift card. If you're using or have recently used your gift card, always keep your Kroger receipt. There are several ways to check your balance.
Making use of your receipt
Calling customer executives at Kroger via phone.
From the Kroger website
Visit the Kroger store.