Keeping track of your metro card balance is something you should do whether you use the public transportation system in New York City, Adelaide, Tokyo, or New Zealand. Accessing the amount on a Metro card can be done in a variety of ways, depending on the location. You can check your metro card balance either online, at the station, when boarding the transit vehicle, or by phoning an information line. However, this will depend on the system that you are using. Find the city or nation that corresponds to your Metro card so that you can simply and quickly check the balance on your card. And to make your work easier here are the answers to the following questions: How to check metro card balance online, how to check metro card balance on your phone, and metro q card balance. Let's begin.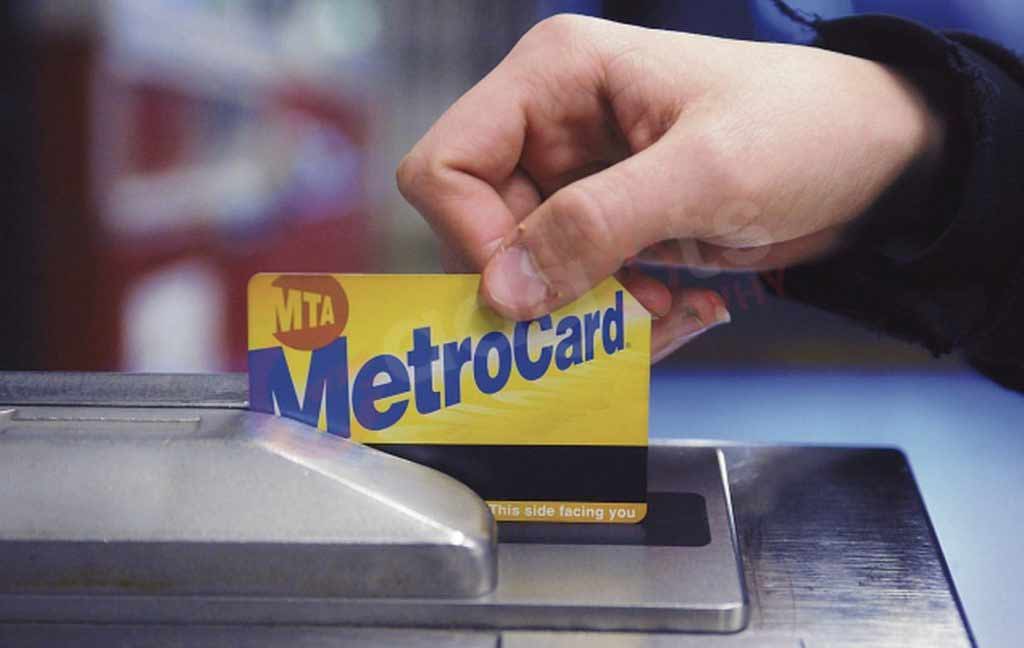 How to check metro card balance online?
Follow the steps below to check your metro card balance online in the following cities:
Adelaide:
Follow the steps below to find your metro card balance online if you are in Adelaide:
1. Sign in to your account with your Adelaide Metro card account:
Start by registering for a Metro card account, after which you may either buy a card or link an existing card to your account.
You may then check your balance by connecting to that website and reading the information related to your account.
Here is the website where you may sign in to your Metro card account: https://mc.adelaidemetro.com.au/.
In the event that you do not already have a Metro card account, you are able to establish one at the following link.
2. Dial the number listed for Metro card information in Adelaide:
Through the Metro card info line, you will be able to get access to your card balance as well as other account data.
Be sure to have all of your account and card information ready to provide to the customer service professionals so that they can look up your balance.
The number to call for information on Metro cards is 1 300 311-108.
3. Find a facility that provides information about the Metro card:
You may check the balance on your card in the information Centre of any Adelaide public transport station if you are currently at one of those stations.
If you give the employee at the information Centre your card, they will be able to check up your account and let you know how much money is currently on it.
If you are having trouble locating the information Centre, you can inquire with a member of the staff for assistance.
4. When you utilize Adelaide's public transit, be sure you check the card validator:
If you scan or swipe your card on a validator while riding a bus, rail, or tram, the screen will show you how much money is left on your card.
While you are getting inside the car, read the information shown on the screen and make a note of the number for later use.
In addition, you may validate your card at the validator located at the entrance or exit of the Adelaide Railway Station.
New Zealand:
1. Check the balance on your New Zealand Metro card using the online tool:
You may either make a Metro card account and connect it to your card or log in to an existing Metro card account if you've already established one.
You may check your balance in the settings of your account or on the homepage of the site after reaching that point.
Create a Metro card account or log in to an existing one at this website: https://metrocard.metroinfo.co.nz/#/login.
After you have successfully logged in, you will also have the option to add value to your Metro card.
2. You may check your balance at the information counter at a Metro station or on any bus:
After swiping your Metro card through the farebox reader, you will be able to see the remaining value of your account on the digital display of the farebox.
If that is not possible, seek out a Metro information counter where a customer care representative may check your account balance for you.
You may use this link to locate the information counter for the Metro system that is closest to you.
Have your card ready to hand over to the representative working in customer support so that they can locate your account quickly.
3. Dial the number listed for New Zealand's Metro card information:
If you are unable to check the balance of your Metro card at one of the stations at this time, you may phone the information line that they provide.
Have your card details available for the agent on the other end of the conversation so that they can quickly locate your account.
The phone number for purchasing a Metro card in New Zealand is (03) 366-88-55.
New York City:
1. You can check your balance at the reader booth located at the subway station.
Find a reader for Metro cards at a station booth, and then slide your card into the appropriate slot.
You will be able to see details on the remaining amount and expiry date of your card on the screen of the reader located at the booth.
Ask one of the workers on the subway if you are unsure of where to locate a booth reader.
2. On a machine that accepts Metro cards:
Users may access the main menu of the Metro card machine by inserting their card into the machine.
Simply choose the "Get Info" option to continue. You will then be able to see the sort of card you have, as well as its balance and expiry date.
After you have located the amount of money left on your Metro card, choose "OK" to go back to the main menu.
3. You may check the balance of your Metro card on the turnstile:
When you swipe your Metro card balance through the turnstile at a subway station, it will show you how much money you have remaining on the card as well as how much you have already spent.
If you need to know the current balance of your card, don't forget to check it each time you swipe it by looking at the balance on the back of the card.
If you have a Metro card that allows unlimited rides, you cannot use this approach. This feature is only applicable to Pay-Per-Ride cards.
4. You can also use the farebox if you are planning on using your Metro card on the bus:
Watch the screen on the farebox when you swipe your credit card to pay for your bus fare.
It ought to reflect the price that you paid as well as its expiry date (for Unlimited Ride cards) or the amount of credit that is still available to you (for Pay-Per-Ride cards).
Note: It is important to keep in mind that you cannot check the amount on your Metro card online. At this time, there is no way to check the balance on your New York City Metro card via an online service. If you need to check your balance, you will have to do it when you are at a bus stop or a subway station in order to use public transportation.
You may, however, record the amount of your Metro card on your phone using one of a number of unauthorized applications that let you monitor your Metro card balance. You can locate these applications by searching for "Metro card balance tracker" in the application store of your mobile device.
Tokyo:
1. When you swipe your Tokyo Metrocard, check the information that appears on the screen:
The "Tokyo Metro" and the "Tokyo Pasmo" are both names that may be used to refer to the same public transportation system in Tokyo.
When you tap your card at the ticket gate or the onboarding machine while you are riding the bus, the remaining balance will be shown on the screen for you to see.
2. You may print the history of transactions made on your Tokyo Metro card:
Using the vending machine for your bus or metro ticket, you may check your remaining amount and see your transaction history.
Simply entering your card, choosing the option to "Print Balance History," and obtaining the receipt for the transaction will allow you to check your balance.
Receipts for transactions provide a list of the 20 most recent changes made to a card.
3. You may load more money onto your card at any of the ticket-selling machines:
Put your Metro card in the reader, then go to the menu and choose "Charge."
After deciding how much money you want to add to your card, choose that amount on the machine and then put that amount of cash into the machine.
You have the ability to add anywhere from 1,000 to 10,000 at a time.
If you would want to add money to your card while you are on the bus, you may do so by asking the driver of your bus. They are able to load up to one thousand euros onto your card.
This is how you can check your metro card balance online if your city permits you to do so.
Conclusion: So, this was all about how to check your metro card balance online as well as on your phone. We hope that you will like the instructions given in our guide and find them useful. Please leave a comment in the empty comment box below if you find us helpful.