In 2010, OTC Network launched. The first nationwide Over-The-Counter (OTC) benefits package for Medicare Advantage plans and their members was introduced at this time by Medagate Corporation and InComm. They collaborate with top Medicare, Medicaid, and commercial health plans to make qualifying items easier for consumers to access using their reloadable prepaid cards. Their main objective is to have as many retail shops across the country that sell over-the-counter pharmaceuticals accept their cards. This would give eligible Medicare plan participants the freedom to pick and choose which pharmacy or retailer they want to use to buy their OTC medications. In this blog, we will tell you everything regarding OTC cards and how to check OTC card balance via WWW.otc member.com.
Introduction to OTC card:
You can use the OTC plus Card, a benefit with a new look for 2022, to buy covered over-the-counter health products including allergy medication, cough drops, sleep aids, and much more. Additionally, you can use your card to purchase dairy products, meats, and other qualified healthy food items. The covered goods number over 90,000!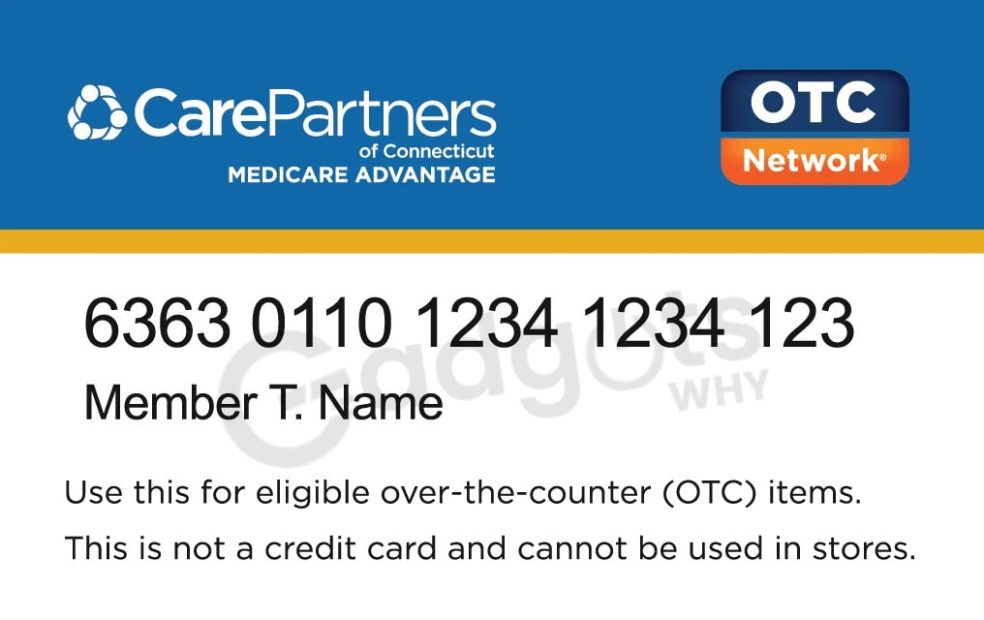 As soon as you become a member, they will ship you a card with money already loaded on it. More money will be loaded to the same card automatically on January 1, April 1, July 1, and October 1 of each calendar year. At the end of each quarter, any funds remaining on your card will expire. It isn't carried over to the following quarter.
Now, investing in your health can earn you points on your OTC Plus Card. Simply engage in qualified healthy behaviors, such as an annual wellness exam, certain screenings, or a qualifying health program. There are no forms to fill out; all rewards you earn will be directly applied to your OTC Plus Card.
Instructions to check OTC card balance via www,otcmemeber.com
You can always check your OTC card balance in two ways. The two options are outlined here. You can use either of the methods to know your OTC card balance.
The option is to call customer service executive number 1 888 682-2400. After calling the executive they will ask you for the OTC card number hence you are advised to keep your OTC card number with you. Once they ask you to enter the details you must enter Your OTC card number. After that, they will tell you the balance left on your card.
The most reliable and highly used method is by going to www.otcmember.com You will be prompted to input your OTC card number once you are on the website. Then follow the onsite instructions to check the OTC card balance.
This card can be used to purchase qualified over-the-counter (OTC) medications and healthcare supplies. The reward for OTC cards in 2022 is $120 per month (up to $1,440 annually). Any unpaid balance at the end of the month won't roll over into the following one. You can purchase covered items from a participating shop with this card. Please be aware that not every OTC product is covered. Only covered items are eligible for use of your card.
Also, read our guide to Check Direct Express Card Balance
Is there any app for OTC and how can I check balance via the OTC app?
A mobile app is available for OTC in both the app store and play store from which app you can check the balance and manage the card.
If you are using an android device visit your play store.
Then look for an OTC network app on your mobile.
If you're having an apple device with you then go to the app store and search for an OTC network app.
Once You find the app click on the download option to get the app on your device.
After the download, open the app.
Now you have to enter a 19-digit card number and the last four digits of your membership id to add the card.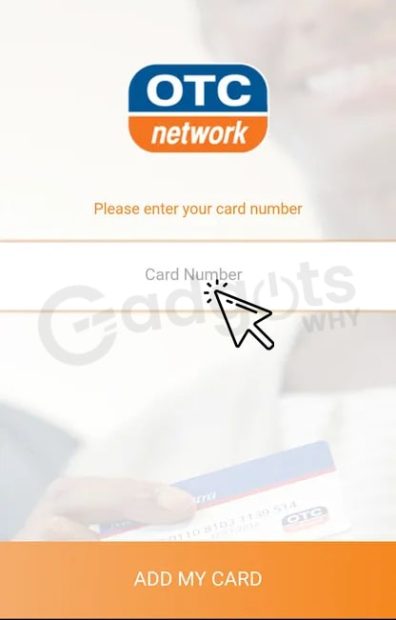 Once you've added your OTC card balance will be displayed on the screen.
start product scanning. To begin going, click "Select Retailer."
Choose the store where you will shop.
You may examine your card balance and begin scanning products after adding the card number.
To get started click "Select Retailer."
Launch the product scanning process after choosing the retailer.
You must provide permission for the camera on your phone to be used.
By choosing "Enter UPC," you can also manually enter the UPC for the product.
The eligibility of the item is shown when the item has been scanned or the UPC entered. Select "Scan Again" and go through the process again to scan another object.
Please be aware that some items can be valid at one store but not at another.
A discount that applies to the item that was scanned or entered will be shown.
That's it, this is how you can check your balance and buy the goods you want on the OTC app.
Also Read: Check balance on EBT Card
Concluding words:
An OTC card is used to buy non-prescription medicines and some healthy foods at particular retailers. You can get the list of retailers and items on the OTC official website from which you can buy the medicines like pain killers, deity products, eye, and ear drops, diapers, etc, and other items which don't require medical prescription. Once you get the card you need to activate it before you start using the card and your card will be loaded with money four times a year. You check the OTC card balance by calling 1 888 682 2400 and also by visiting www.otcmember.com. So that's all there to tell about OTC cards and we hope our blog and quite liked if so do consider following us. In case of any queries please do drop your queries in the comments section below.
Frequently Asked Questions
What can you purchase with an OTC card?
Purchase non-prescription medicines and healthcare supplies at partner pharmacies and other merchants, including aspirin, vitamins, eye drops, laxatives, and more.
What is the benefit of an OTC card?
You can save money on more than 100 items, including painkillers, cold remedies, dental care, and first aid supplies, thanks to the additional benefit of over-the-counter medicines and supplies. View the 2022 Over-the-Counter (OTC) Catalog to see a full list of covered OTC goods.
When do you receive OTC benefits?
You will receive OTC benefits 4 times each year. A pre-loaded OTC Benefit card will be provided to you so you may start shopping right away. Depending on your health plan, the initial cash will either be $25 or $50 in value. Four times a year, in January, April, July, and October, your card will be loaded. your financial resources.
How can I check the balance on my OTC card?
By dialing 1 888 682 2400, you can check the amount on your OTC card at any time. Your OTC card number will need to be entered. as well by going to www.otcmember.com.
How can I check the balance on my OTC card?

By dialing 1 888 682 2400, you can check the amount on your OTC card at any time. Your OTC card number will need to be entered. as well by going to www.otcmember.com.
What is the OTC withdrawal fee?
Both locally and abroad, you can carry out an OTC withdrawal. The cost for domestic OTC withdrawals is $1.98. A $1.98 fee plus a 3% foreign exchange fee of the withdrawal's total will be charged for international OTC withdrawals.
How can I use my OTC card at the self-checkout counter at Walmart?
Ring up your purchases at the register and click Total & Pay. Scan the barcode on your mobile app or the back of your OTC benefits card after choosing Debit or Credit as the payment option.