Hey, do you want to watch your favorite sporting events on a large screen? Then the solution is BeIN sports and we have explained 2 simple ways to Chromecast BeIN Sports to TV. beIN Sports USA is a pay television sports network that focuses on top-level football (soccer), with exclusive coverage of Ligue 1 as well as content from other European leagues.
What is beIN sports?
BeIN Sports also broadcasts sporting events such as rugby, auto racing, handball, motorcycle racing, tennis, and volleyball. It's a subsidiary of Qatar's beIN Media Network. On August 16, 2012, BeIN Sports USA debuted on DirecTV, coinciding with the opening of the European football leagues' 2012–13 season. The following day, beIN debuted on the satellite Dish network, before being acquired by cable behemoth Comcast on September 6, 2012. BeIN Sports was offered to Verizon FiOS in March 2013.
BeIN Sports Xtra, a 24/7 live stream extension of the BeIN Sports brand that allows fans to watch select games for free and airs other sports-related shows including highlights, was launched in 2019. In select markets, the service is available on FuboTV, Sling TV, Pluto TV, The Roku Channel, Vizio, Redbox, Samsung TV Plus, Fanatiz, KlowdTV, and Xumo, as well as over-the-air television stations.
Variety named beIN Sports as the lowest-rated broadcast or cable network in the United States in 2021 based on total viewers, with a 40% drop year-over-year, according to Nielsen data.
Chromecasting beIN Sports
Both the Android and iOS App Stores have the beIN Sports app. As a result, you can watch sports titles on your smartphone. It should be noted, however, that the beIN Sports app does not support casting natively. As a result, you must mirror your smartphone to your television.
With Android Smartphone
With iPhone
Using PC
Cast BeIN Sports using an Android Smartphone:
Follow these snappy steps to Chromecast BeIN sports with your Android smartphone on your TV.
Download the beIN Sports app from the Google Play Store on your smartphone.
Now sign in to your account on the beIN Sports app.
Make sure that your Chromecast and smartphone are both linked to the same WiFi network.
From the media player, select the Cast option.
From the list of options, select your Chromecast device.
Play any video from the app once it's linked, and it'll stream to your TV via Chromecast.
Cast BeIN Sports using iPhone:
Follow these simple steps to Chromecast BeIN sports using iPhone on your TV.
Download the beIN Sports app from the App Store on your iPhone.
After the download, now sign in to your account on the beIN Sports app using your login credentials.
Ensure that your Chromecast and iPhone are linked to the same WiFi connection.
From the screen, find and click on the Cast option.
Finally, from the list of options, select your Chromecast device.
Now your device is ready to play any video from the app once it's linked, and it'll stream to your TV via Chromecast.
Trending: Top 9 Websites Like VIPBox for Live Sports Streaming
Chromecast beIN Sports using PC
On your computer, open the Chrome browser.
Connect your Chromecast to the same WiFi network as your computer.
To sign in to your account, go to the beIN Sports website and enter the beIN Sports log in.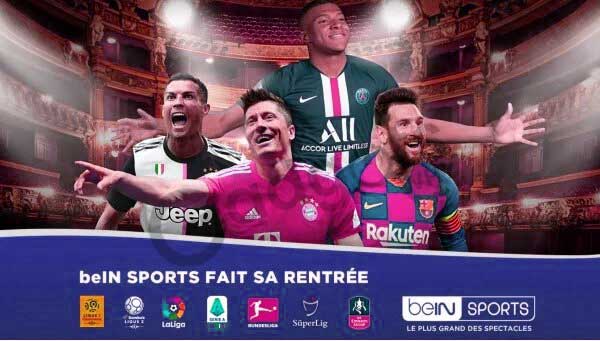 Now you may start watching any beIN Sports event you desire.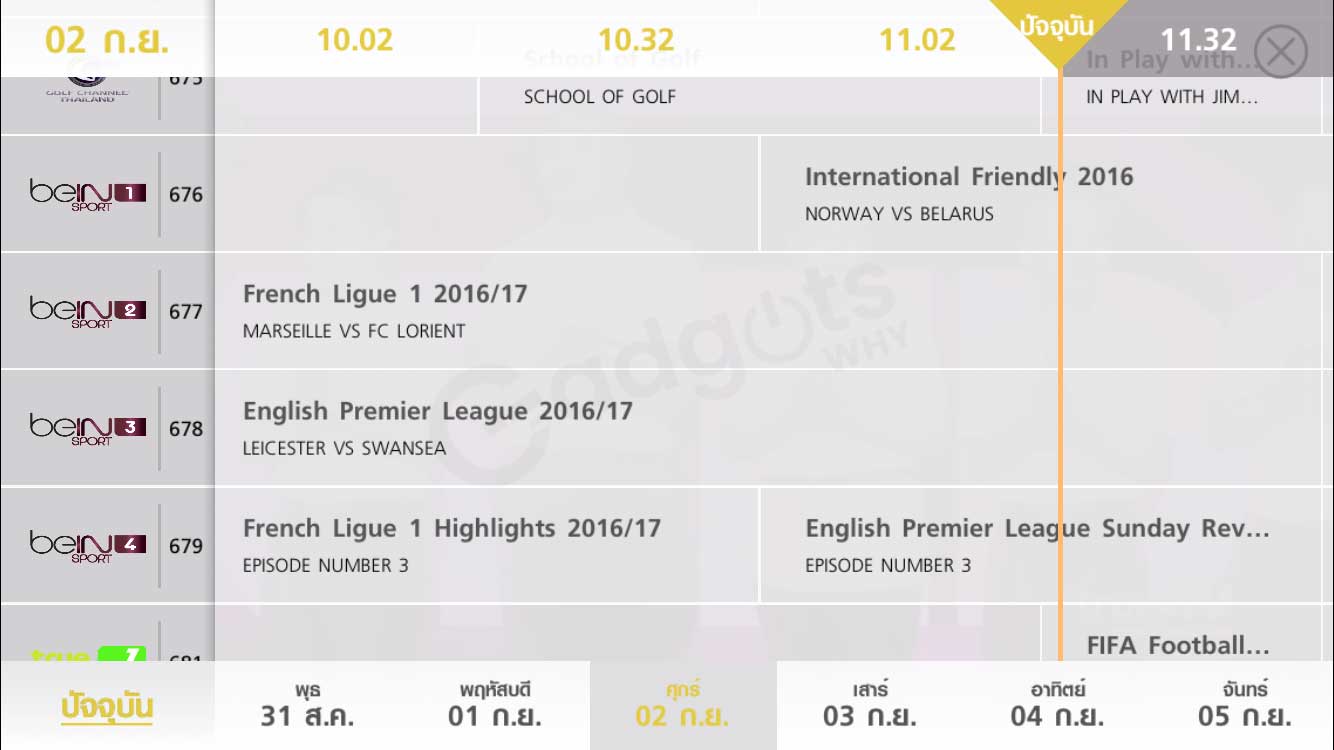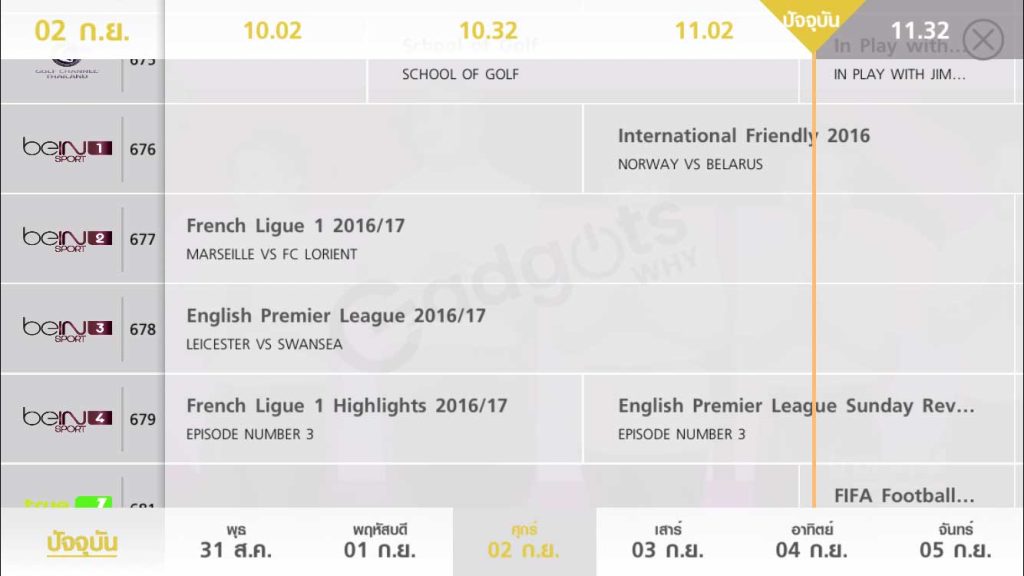 Right-click on the screen and select Cast from the menu.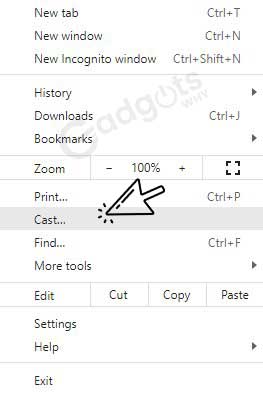 Choose your Chromecast device from the list of possible devices.
You may now begin watching the beIN Sports live action on your television.
These are the two methods for casting beIN Sports to a Chromecast-enabled TV. You may watch your favorite teams, leagues, live matches, and more on your TV screen after casting.
Also Read: Watch Stadium TV Online for 24/7 Live Sports Streaming
Alternative ways to watch beIN Sports on TV
Watch beIN Sports on Sling TV:
Sling TV is another method to view the beIN Sports channel on your Smart TV. There are two subscription plans available: "Orange" and "Blue." For $46 per month, the Sling Orange Sports Extra Package includes beIN Sports Channel. You may also watch 30 more channels, including USA Network, truTV, TLC, TNT, CNN, FX, ESPN, Bravo, Cartoon Network, AMC, Lifetime, HGTV, and others, in addition to beIN Sports.
Features:
30 popular channels are included in the Sling Orange Sports Extra subscription.
You'll also get 50 hours of Cloud DVR storage to save your favorite soccer games.
At any given time, only one device can connect.
Samsung Smart TV, LG Smart TV, Sony Smart TV, Roku, Android, Fire TV, Xbox, VIZIO Smart TV, iOS, Android TV, Google Chromecast, and Windows are all supported.
Watch beIN sports on Youtube TV:
The beIN Sports Connect channel is not available on YouTube TV, but it is available as part of the YouTube Sports Plus bundle. It is a $75.99 per month extra premium sports channel that includes 60 prominent channels such as AMC, BET, Syfy, Travel Channel, truTV, WE tv, HGTV, FX, FXX, ESPN, MTV, and others.
Features:
This service has more than 60 channels.
There is no limit on how much cloud DVR storage you can have.
It can be used by up to three subscribers at the same time.
It works with a variety of devices, including Samsung Smart TVs, Roku, Apple TV, Android TV, Xbox, PS4, Sony Smart TVs, Google Chromecast, Fire TV, and more.
Fubo TV:
Subscribers to FuboTV get access to BeIN Sports as well as free cloud DVR recording. BeIN channels are included in both the basic and Fubo Extra packages. A 7-day free trial is included with all packages.
BeIN Sports, BeIN Spanish language channels, and BeIN channels 4 through 8 are all included in the regular bundles. Additional BeIN channels are not included in the add-on sports packages.
Features:
It has more than 80 channels in its package.
Free DVR recording and 7 days free trial.
Supports a wide range of devices including, apple devices, Samsung Smart TV, Android TV, Amazon Firestick, Roku, Etc.
Recommended: Get NBC Sports Free Trial with the help of this guide
Conclusion:
BeIN sports is an American Sports channel that allows you to watch a variety of events and programs related to sports. In this article, we discussed the procedures for Chromecast BeIN on TV, on the other also covered alternative ways to watch BeIN on TV. Hope you all understood the concept encrypted above, in case of any queries you may leave your queries in the comments section.
Frequently Asked Questions
Is it possible to watch beIN Sports for free?
Yes, you may download it for free and get a 14-day free trial to view all of the app's content. You will, however, require a subscription to any streaming service in order to view its content.
What does it cost to watch beIN Sports?
It is not possible to subscribe to beIN Sports directly. With a two-week free trial, you can receive beIN Sports Connect for $19.99 per month or $179.99 per year. Without cable, you can watch beIN Sports on Sling TV, fuboTV, YouTube TV, and other services.