Boomerang is the home to classic cartoons, and you can also stream animated shows, movies, etc. You can choose to stream from more than 5000 cartoon and movie titles. It is the best app for your kids to get unlimited hours of entertainment. The popular shows available on Boomerang include Scooby-Doo, Looney Tues, Tom and Jerry, The Jetsons, The Smurfs, Garfield, The Flintstones, etc. It is a subscription-based streaming service, which costs $4.99 per month. With this, you will experience ad-free streaming. Besides accessing smartphones and PCs, you can watch cartoons on the big screen. Here in this section, we will guide you on how to Chromecast Boomerang to TV
What are the features of Boomerang?
It allows you to download and stream cartoons from any location.
You will enjoy ad-free streaming.
This app provides you with exclusive access to original cartoons.
You may watch your favorite cartoon series without needing to connect to the internet.
Stream unique originals such as The Wizard of Oz, Dorothy, and others.
The app includes built-in Chromecast compatibility.
Know here, how to Chromecast Boomerang to TV?
Boomerang mostly focuses on Warner Bros. old animation shows. Boomerang is accessible on a variety of platforms. Let's look at how to Chromecast Boomerang.
Boomerang is a Chromecast-ready app, so you can effortlessly Chromecast it to TV with these methods.
Cast it from your PC using the Chrome browser.
With a smartphone app.
Chromecast with Google TV
Also Read: Stream Teletoon on your Roku
Chromecast Boomerang to the TV from a PC
If you want to Chromecast Boomerang to the TV from your PC, follow these simple instructions.
Connect your Chromecast device and PC to the same WiFi network.
Now, launch the Google Chrome web browser on your computer.
Navigate to the Boomerang website on your browser.
Select Sign-in from the top-right corner of the screen.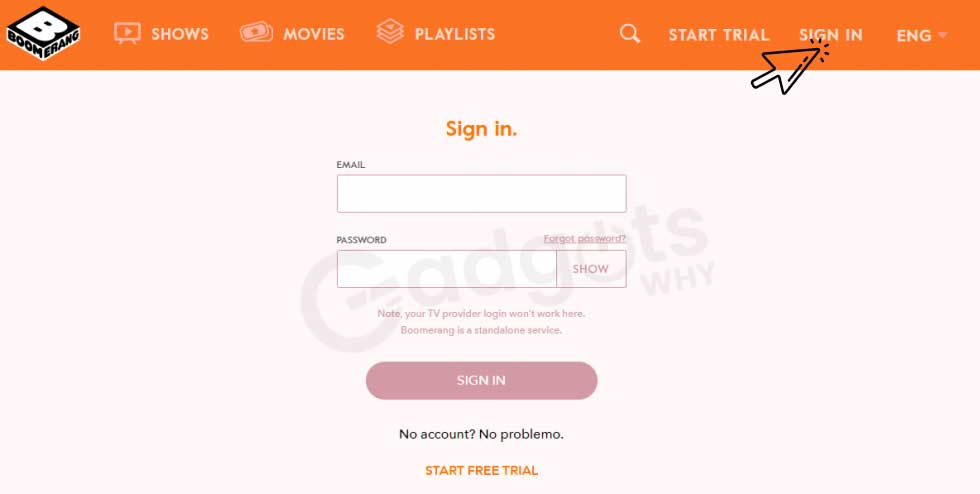 Sign in to your account now.
Choose the movie or show you want to watch.
Right-click on the screen and select Cast.
Choose a Chromecast device.
Select Cast Tab from the Sources drop-down menu.
The video will now play on your TV.
Chromecast Boomerang to the TV from Smartphone
If you are trying to Chromecast Boomerang to TV from a smartphone using these simple steps.
Initially, use the HDMI connector on your TV to connect your Chromecast device.
Then connect the TV to the power supply.
Now connect your Chromecast device to your WiFi network at home.
Make sure your Android or iOS smartphone is connected to the same WiFi network.
Install the Boomerang app from the Play Store for Android or the App Store for iOS.
Sign in to your account through the Boomerang app.
Play any video you like and then press the Cast button.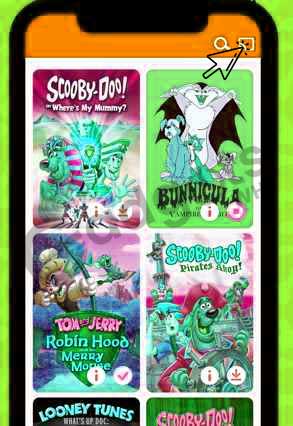 Choose a Chromecast streaming device.
The video will now be displayed on the screen of your connected TV.
The process to add Boomerang on Chromecast with Google TV
The Boomerang app is not currently available for Google TV. As a result, you must sideload the app onto your Google TV. You can use the Downloader application to do so.
Recommended: Activate Cartoon Network Channel
How to install Downloader on Google TV?
From the home screen, select the Search option.
Using the on-screen keypad, look for the Downloader app.
From the search results, select the Downloader by AFTV news.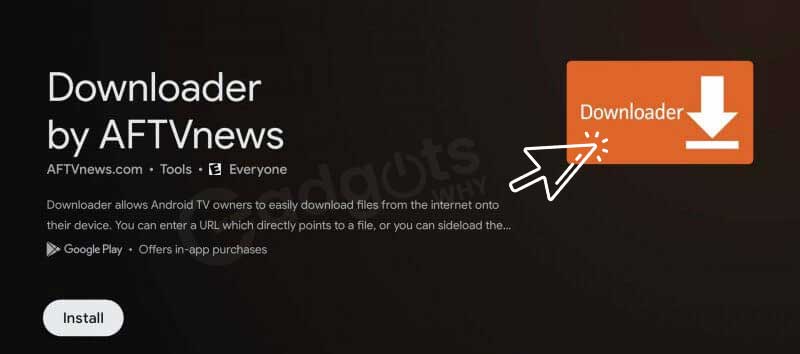 Click the Install button on the following page.
Continue to wait for the installation procedure to finish.
Allow downloading apps from Unknown Sources.
Tap the Profile icon and then choose Settings.
Proceed to the next screen and select the Device Preferences option.
Choose Security & Restrictions.
Select the Unknown Sources option next.

Additionally, choose Downloader and activate the
How to sideload Boomerang to Google TV?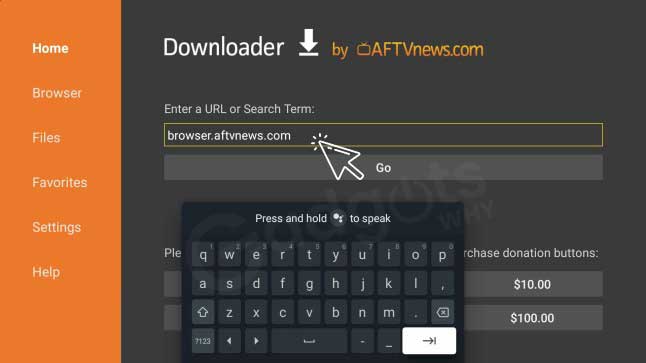 Once the apk file has been downloaded, click Install to install the app on Google TV.
On the following screen, click Open to launch the app.
Then, sign in with your account information and watch the shows on Google TV.
Recommended: Stream YouTube Kids Google TV
How Do You Troubleshoot Chromecast Problems?
Chromecast is fantastic, but it is not without flaws. The following is a synopsis of the key points:
1. Casting with Chromecast is not available:
If you can't see it, try rebooting your Chromecast. It's probably not connected to the network and restarting it will allow it to reconnect.
2. The quality of the Chromecast appears to be poor:
Chromecast will choose the highest quality stream available. If it appears to be choppy, this is most likely due to a bad network connection. Also, double-check that the HDMI settings on your TV are appropriate for the quality you're attempting to stream.
3. Your phone does not support casting from a supported app:
To begin the cast, locate the icon in the app you want to cast from (usually in the top right corner of the app or the video). If you can't find it while watching a casting-enabled program like Netflix, it's probably because your phone isn't connected to the internet or the Chromecast is turned off.
4. The Chromecast cannot connect to your Wi-Fi network:
If your Chromecast won't connect at all, it could be because it's having trouble finding one. The best option is to move the Chromecast closer to your Wi-Fi router, perhaps to a different TV. Then, among other things, connect it and ensure that the software is up to date. A Wi-Fi booster may be required instead.
Final words:
Boomerang is an exclusive cartoon channel, it's a fantastic entertainment channel for children and of course even for adults. If adults watch this channel they become nostalgic for sure. Get a subscription to Boomerang if you wanna watch all cartoon channels under one roof. Boomerang is available on popular devices like iPhone, Android, firestick, Roku, etc. In this, we talked about how to Chromecast Boomerang to TV. Also mentioned basic problems that arise when we Chromecast to TV. Hope this guide is helpful and if you have any questions regarding this just let's know in the comments section. Stay with us for the latest trending and useful guides. Catch you soon with another informative guide.
Frequently Asked Questions
Is Boomerang TV a free service?
This BOOMERANG channel does not require a TV subscription to enjoy! Simply download the app to begin your FREE 7-DAY TRIAL. After your free trial, you can keep watching for $5.99 per month (or $49.99 per year).
Boomerang is compatible with which devices and platforms?
It is available on most Android devices, iOS devices running version 10 and up, 4th generation and 4k Apple TVs, Roku, Kindle, and Amazon FireTV or Fire Stick. Boomerang is also available as an Amazon Channel if you have Amazon Prime. Boomerang also supports Chromecast casting and AirPlay to Apple TV.
What is included in a Boomerang subscription?
A Boomerang Subscription includes unlimited ad-free and on-demand access to the Boomerang App's entire library. That's over 5,000 episodes and films featuring the best timeless characters.
How do I add Boomerang to Amazon Prime?
A Boomerang Channel subscription purchased through Amazon Prime can only be accessed via the Prime Video app or directly on Amazon.com. Unfortunately, there is no way for us to link, merge, or transfer a Boomerang Channel subscription with the Boomerang Channel at this time.