There are numerous video calling applications available on the market. Still, only a few have features such as Crystal Clear video calling, face-to-face video calling in HD quality, Audio calling, and many more. One of them is the Facetime app. We have provided an in-depth explanation of what Facetime is. How do I Chromecast Facetime to any TV? Let's see how we can do it in a short amount of time.
The following topics we will discuss in this article
What exactly is Chromecast?
Brief details about Facetime:
Facetime Advantages
How do you Chromecast Facetime to your television?
What exactly is Chromecast?
Google Chromecast is a small media streaming device that was released in 2013. It resembles a larger thumb-sized dongle. It is connected to the HDMI port on your modern television set. When you plug it in, it allows you to stream or cast media from your existing handheld devices to your TV screen via your WiFi network. With Chromecast, you can watch movies and TV shows in HD quality, make high-resolution video calls, and listen to music through the sound system. You can also cast your web pages to the TV screen. Here, your handheld device serves as both an initial launch site and a remote for controlling what you have seen or heard on your TV.
Know how to Chromecast Google Duo?
Brief details about Facetime:
Apple Inc. released Facetime in 2010 as a video and audio calling tool. Facetime is a term that refers to any time spent or interacting with a person face to face. The user can make video or audio calls to their loved ones or anybody else at any time, from anywhere in the world. This service is similar to Skype, Facebook Messenger, and Google Hangouts in certain ways. You can only use the Facetime app to call someone who has a compatible Apple device, which means you can only make one-to-one video or voice calls between iOS devices. This app is not compatible with Windows or Android phones. Despite the fact that Facetime is still one of the most popular videos calling apps available.
Facetime Advantages:
Facetime features include the ability to make video or voice calls from your iPhone, iPad, or Mac.
You can find a person's contacts in this app by searching for their phone number or Apple ID.
Facetime can be used in groups. A maximum of 32 persons are allowed to participate.
Animoji, location stickers, and other effects can be used to make calling more enjoyable.
Facetime supports both the front and back cameras.
Users can build their own favorites to have rapid access to critical persons.
Facetime works with both Wifi and Cellular data.
It works with iPhone 4 and up, iPad 2 and up, iPad touch, and Mac OS X 10.6.6 and above.
It can transition between several languages.
There are no complications.
The app is simple to use.
With a 720p resolution, video calling is crystal clear.
You can make your own Emoji as a user.
Can shoot photos in real-time
How can I cast Facetime to my TV using Chromecast?
Using the techniques below, you may easily cast your Facetime application to your TV. Facetime can be cast via a number of various methods. We'll be using Chromecast Facetime from your iPhone or iPad for this.
What you'll need:
Chromecast is a Google product.
HDMI port on a smart TV.
Wi-Fi access at a high speed.
Apple's iPhone or iPad
Facetime's most recent version application.
Also Read: Use Zoom on Samsung smart TV
How can you Chromecast Facetime from your iPhone or iPad to your TV?
There isn't a cast icon in the Facetime app. As a result, you won't be able to cast the app directly to your TV. Facetime may be transmitted to your TV screen utilizing a screen mirroring feature. We're using an app called Streamer for Chromecast to do the screen mirroring. Let's see what we can do.
To cast Facetime on your TV, begin by plugging the Chromecast device into an HDMI connector.
Connect your iPhone to the same wifi server as your Casting device.
On your iPhone, go to the Apple App Store.
Look for the Chromecast app in the Streamer.
Install the Chromecast app's Streamer.
Open the Chromecast Streamer.
A little Cast Icon can be found in the middle of the main page.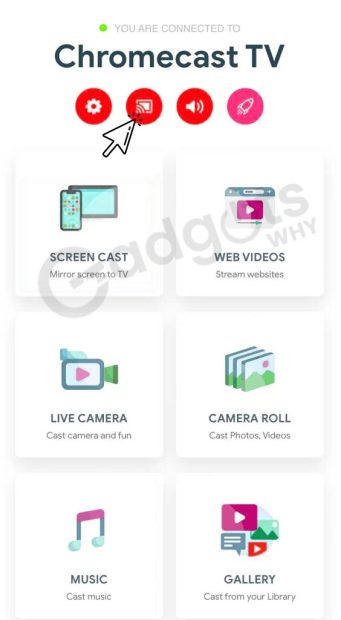 The Cast Icon should be tapped.
The app will show devices that are linked to the same wifi network.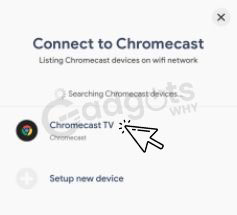 As a result, Select the device you'd like to connect.
When you click the Connect button, a pop-up window appears.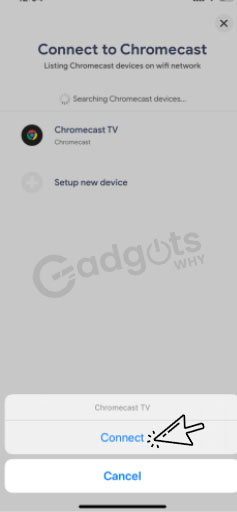 Connect by pressing the Connect button. Close the page by clicking the Close icon in the right top corner once it has been connected.
Return to the home page and select Screencast from the drop-down menu.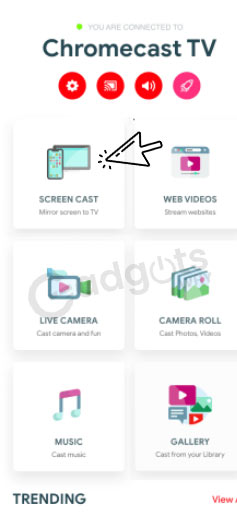 A pop-up window appears, and you can choose to start broadcasting.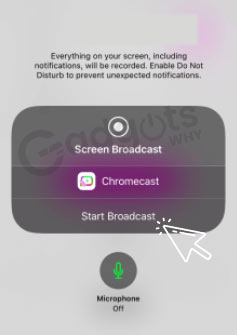 Your entire iPhone gets mirrored to your TV in a split second.
On your iPhone, open the Facetime app. (By default, the Facetime app is installed on all iOS devices.)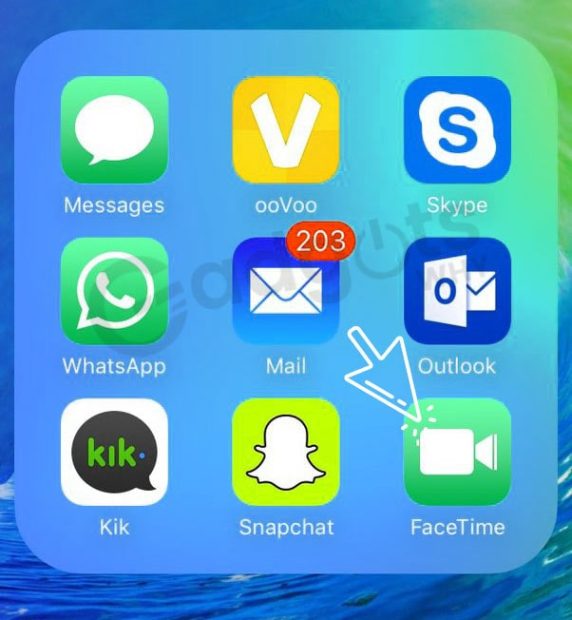 For Sign in, enter your Apple ID.
Press the Plus button on the home page.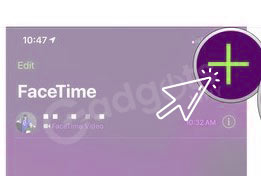 On the search that you want to call, enter the person's name, email, or phone number.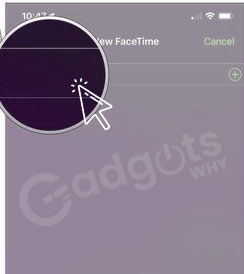 Finally, press and hold the video call button.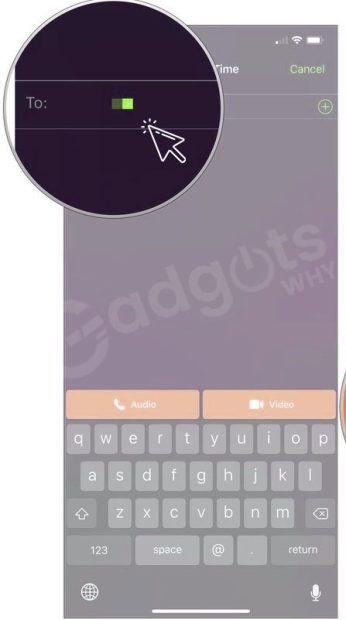 Your video calling is now also available on your television.
This is the procedure for utilizing your iPhone to cast Facetime to your TV.
Also Read – How to Send Urgent Message on Microsoft Teams
Chromecast Facetime video to your TV with Replica App
Connect your iOS device and Chromecast TV to the same Wi-Fi network.
On your iPhone or iPad, open the App Store app.
On your iOS device, search for and download the Replica app from the App Store.
After the download and installation, open the app for the first time.
Select your Chromecast TV from the Start Mirroring menu.
Make a FaceTime video chat with your friends or family using your iPhone or iPad.
The FaceTime video call will appear on your Chromecast-connected TV as a result of this.
The alternative method to Chromecast FaceTime to a TV from an Android Phone
To join the call from an Android device, someone with an Apple device must establish and send a FaceTime connection. Specifically, the user must open the FaceTime app, click the Create Link button, and then send the link by email, text message, or Snapchat. When you receive the link, follow the instructions below to mirror FaceTime to Chromecast TV.
It is required that your Android and Chromecast TV connect to the same Wi-Fi network.
In the Google Chrome browser, go to facetime.apple.com and click the link.
To join the conversation, specify the user name.
Click on the green Join button to join the call. Permission to use the camera and microphone should be granted.
The call will commence after the Apple user accepts your request.
Now, on your Android phone, open the Google Home app.
Choose the Chromecast device you wish to cast to.
Select Cast screen from the Cast my Screen icon.
The FaceTime call will appear on your Chromecast TV as a result of this.
That was all there when it came to using FaceTime with Chromecast. If you want a more advanced option, you should try Microsoft Teams on TV with Chromecast.
Final words:
To summarize, Facetime is the ultimate video conference tool, allowing you to communicate with people worldwide. You can cast your Facetime app to your Smart TV using the procedures outlined above. On a larger screen, you can communicate with your friends. You can cast your Facetime app to your TV using a Mac, which is an alternative approach. If you have any questions about what the casting process entails, please leave suggestions in the comment section below. Hope this blog is informative and useful to Chromecast Facetime video calls to your TV. Stay with us for the latest updates and see you all soon with the interesting topic.
Frequently Asked Questions:
Is it possible to send a FaceTime call to a TV?
Start a FaceTime call on your iPhone or iPad. Open a video streaming app that supports SharePlay by swiping up from the bottom edge of the FaceTime call. Select a film or television show and press the Play button. Tap SharePlay if asked.
Is it possible to use FaceTime with Chromecast?
Begin by installing Replica on your iPhone or iPad. Open the app and connect it to your Chromecast. Start mirroring, and Facetime will now appear on your Chromecast-enabled device.
What is the best way to mirror my iPhone to Chromecast?
To open the Screen Broadcast screen, tap Start. To begin mirroring your iPhone screen to Chromecast, tap Start Broadcast. Look for the Cast Screen Mirror that is now broadcasting. The top of your screen has a red screen bar. Your iPhone is now casting to the Chromecast device of your choice.
What is the best way to mirror my iPhone to my TV?
To access the Control Center on your iPhone, swipe down from the upper right corner. Select Screen Mirroring from the menu. Choose your TV from the drop-down menu that appears if your TV prompts you for a passcode (which may happen for first-time users), and input it on your iPhone to finish the connection.
What is the difference between casting and mirroring?
Screencasting is similar to mirroring, however, it is used to share web content from a phone, tablet, or computer to a TV or other screen, such as movies, video clips, and music. The distinction is that only the media is broadcast, allowing you to use your device while the content is playing.