Google Duo is one of the best video calling apps for smart devices. You can use your Google account and phone number to activate the app and make free audio and video calls. When you launch the app, it will display all of your contacts who have Google Duo installed on their devices. You can also make audio and video calls to iOS users who have the Google Duo app installed. Even though the Duo app is powered by Google, it lacks a built-in Cast icon. However, you can still cast the app to your TV. To Chromecast Google Duo to TV, follow the steps below.
Methods to Chromecast Google Duo to TV
Using Android
With an iOS device
Using the Chrome Browser
To Chromecast Google Duo to TV, we need Chromecast, a TV with an HDMI port,
WiFi connection and smartphone or a computer
Pre-configuration
Set up Google Chromecast by connecting your Chromecast device to the TV's HDMI port.
Check that your Chromecast and casting device are both connected to the same WiFi network.
How to Chromecast Google Duo to a TV with Android
Navigate to your Android smartphone's Control Centre and select the Cast or ScreenCast icon (name may differ based on your device brand).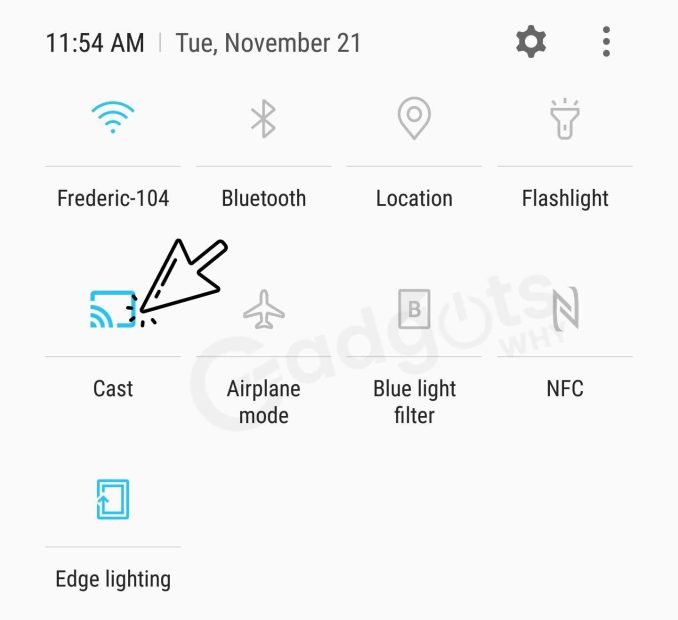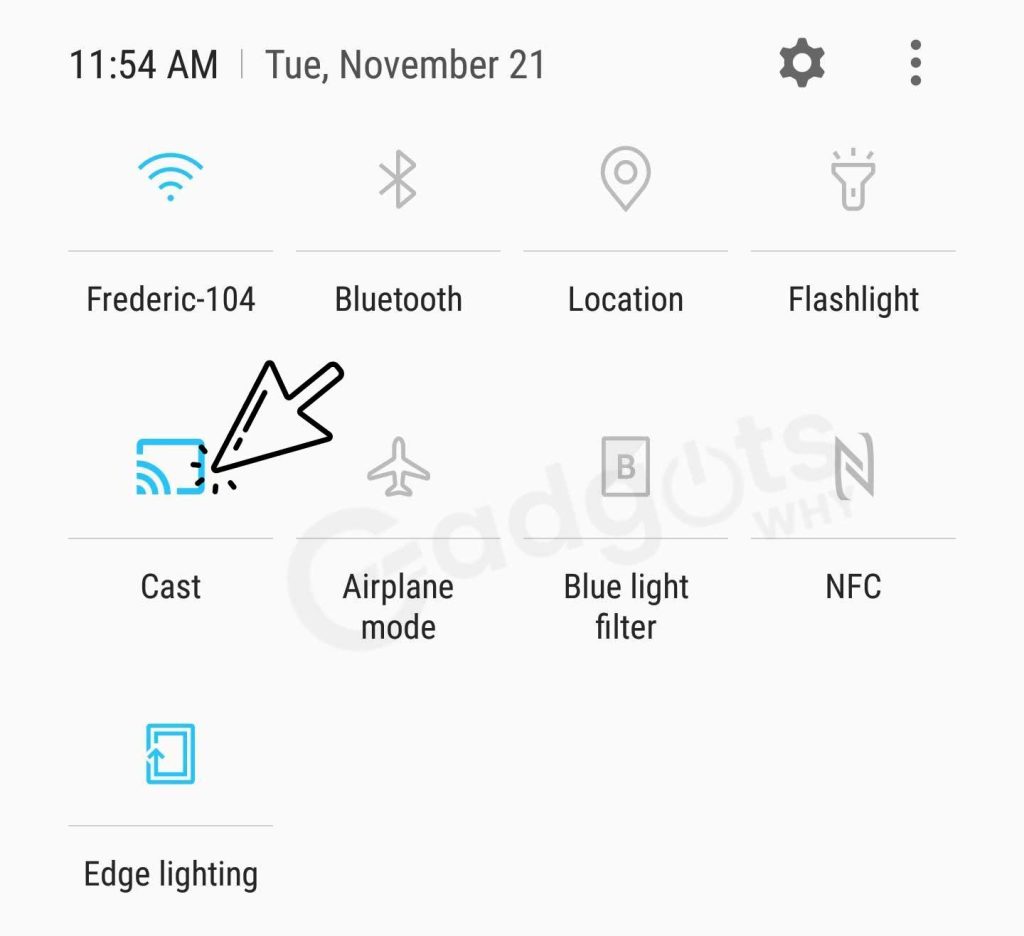 If a pop-up appears, click Okay or Start Now.
The smartphone will now search for casting devices. Tap on your Chromecast device when you detect the option..
The smartphone screen will now appear on your TV via Chromecast.
Next, launch the Google Duo app and initiate a video call with your friend. Then It will be mirrored on your television.
To end the video call, click the Cast icon once more and then tap Disconnect to stop mirroring.
Trending: Use Google Voice Typing on WhatsApp
Chromecast Procedures Google Duo to TV via iOS
iOS smartphones, unlike Android smartphones, cannot be easily mirrored to Chromecast. To mirror the device, you must first install the Streamer for Chromecast app on your iOS device.
The Streamer for Chromecast app costs $4.99 per month and comes with a seven-day free trial. You can get it from the Apple App Store.
On your iOS device, launch the Streamer for Chromecast app.
Click the Cast icon to pair the device with Chromecast.
On the following screen, select your Chromecast device.
Once the casting is complete, select Screen Cast to mirror the iOS device.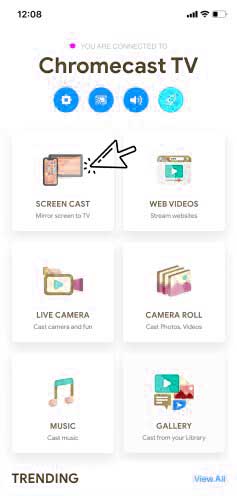 To begin mirroring, click the Start Mirroring button on the next screen, followed by the Start Broadcast button.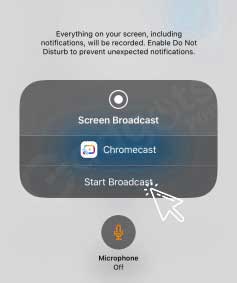 Open the Google Duo app and make a video call to your friend once the iOS screen has mirrored.
It will be shown on your television. When you've finished your video call, click the End button to end it.
To stop the mirroring, open the Streamer for Chromecast app and tap the Stop Broadcasting button.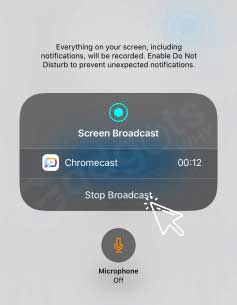 Also Read: How to record screen on an iPhone
Chromecast Procedure of Google Duo Using a PC
Initially, connect Google Duo to a TV
If your laptop or computer has a front-facing camera, you can use it to cast the Google Duo app to a TV.
Go to duo.google.com in your Chrome web browser.
If prompted, sign in with your Google account.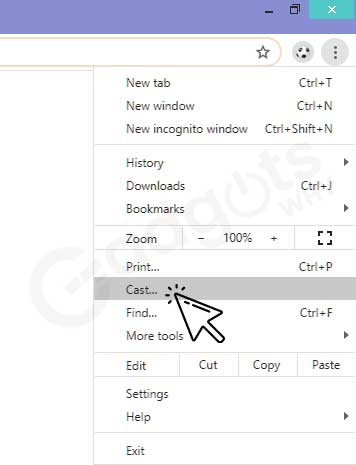 Select the Cast option by clicking the three-dotted icon in the upper right corner.
Now, on the pop-up, select Cast Tab and then click the Sources option.
The Google Duo tab will now appear on your TV. Select a friend from the Active on Duo space.
From the pop-up, select Video call and chat from the TV.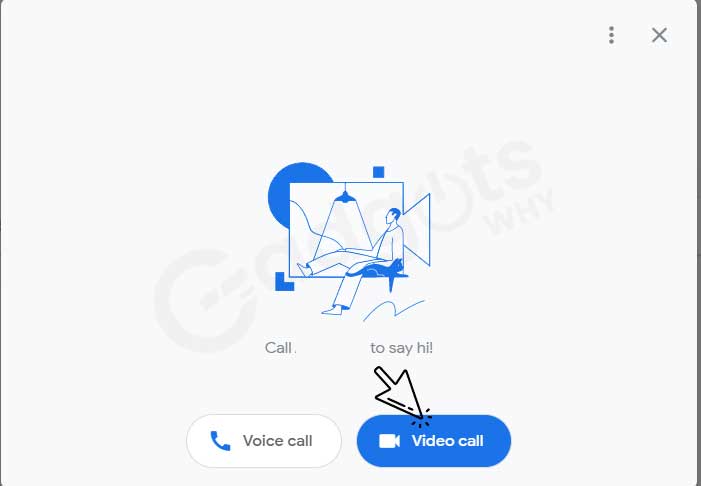 When your video call is finished, click the Cast icon in the Extension bar and tap on the Chromecast device to exit casting.
How to Call in Google Duo?
You can select a contact from the left pane or search for one using the Search Bar.
Choose between a video call and a voice call.
All of your calls are encrypted from beginning to end. If you want to end the call, click the End icon.
Basic Troubleshooting of Google Duo:
1. GOOGLE DUO CONNECTION PROBLEMS
These are some of the most fundamental steps to take. You should start with your Wi-Fi connection and then cross-check with mobile data just in case. You can also connect to other Wi-Fi networks if they are available, or use another smartphone as a Wi-Fi hotspot.
If the Wi-Fi is connected and operational, you should test its speed and available bandwidth. To check, use an app like Fast or Speedtest. Video conference calls, depending on the number of participants, can consume a lot of bandwidth and require a consistent high-speed internet connection.
2. SAVE DATA MODE
If bandwidth or speed remains an issue, you can try the data saving mode within the Duo app. To open Settings, tap the three-dot menu and then tap on Call settings.
Enable Data Saving mode before attempting again. Check to see if the Duo app is back up and running and that you can make and receive calls. It should be noted that the quality will suffer, but communication is more important in these trying times.
3. RESTART THE APP AND THE DEVICE
Google Duo is a minimalist app with few options for customization. There are very few options for customizing anything. Instead, try closing and relaunching the app once.
Close all other apps on your smartphone to ensure that the problem isn't related to RAM or phone resources. Rebooting your smartphone can also help from time to time. It will aid in the release of used resources such as RAM.
4. ACCESS AND PERMISSION SETTINGS
Google Duo, like any other video calling app, requires a slew of permissions to function properly. These apps require access to the phone's camera, microphone, and contacts. Check Duo's permissions to ensure that everything is in order.
5. CLEAR THE CACHE AND THE DATA
Google Duo not working can be due to outdated or corrupt data. The solution is straightforward. Navigate to Settings > Apps > Manage apps, then find and launch the Duo app.
When the Clear data option appears on your phone, tap it. A cache can also be cleared. Restart the Duo app and verify that it is now operational.
6. CLEAN REINSTALLATION
Here's the deal. You cannot install Google Duo because it comes preinstalled on the majority of Android phones. If you install it separately or it was not preinstalled on your Android device, proceed to point 5 above and uninstall Duo.
Why? This clears all cache files and corrupt data before starting a new installation. Otherwise, old data will reintroduce old errors and bugs. On iOS devices, there is no way to clear cache data. So don't start looking just yet.
Another advantage of this step is that Duo will update to the most recent app version. This can aid in the removal of known errors and bugs, as well as the improvement of performance and stability. If you are unable to uninstall Duo, check the Play Store for updates instead. iOS users should check the App Store for an update to the Google Duo app.
Conclusion
Google is the best video calling app that allows you to call your friends and family members easily. This app is compatible with a wide range of devices that include android gadgets, Apple devices, iPhones, smart TVs, etc. If you want the experience of a video call on a big screen you can use the Chrome Casting method without installing the Duo app on the smart TV. In this blog, we explained the procedure of How to Chromecast Google Duo using a smartphone and Personal computer. If you have anything to ask, feel free to drop them in the comments section. And stay with us for the latest updates and catch you with other interesting content very soon.
Frequently Asked Questions
How do I set up Google Duo on my TV?
Sign in to Duo on your Samsung television.
Open the Duo app on your Samsung TV.
Click the Sign-in button.
Open the Duo app on your Android device.
Tap More Settings in the upper right corner. Account.
Tap TV sign-in on the Account page. Connect.
What is the procedure for using Google Duo on my Android TV?
Using a USB camera launcher to launch the Google Duo app
Connect a USB camera that is compatible with your TV.
Choose View.
When you select Video Call, the Google Duo app will automatically launch.
Sign in using your Google account on your smartphone.
To make video calls, select your contacts.
How do I send video calls to my television?
Casting content from your device to your television
Connect your device to the same Wi-Fi network that your Android TV is connected to.
Launch the app containing the content you want to cast.
Find and select Cast in the app.
Choose the name of your TV on your device.
You've successfully connected when the cast icon changes color.
Can I use my iPhone for Chromecast?
The Google Home app on your iPhone can be used to connect a Chromecast. You can control your Chromecast with your iPhone after linking your streaming accounts to the Google Home app. Both your iPhone and the Chromecast must be connected to the same Wi-Fi network to be connected.
Why is my iPhone unable to connect to Chromecast?
Ascertain that the Chromecast device is linked to the same Wi-Fi network as your phone, speaker, or display. The Wi-Fi network listed next to the blue checkmark is the one to which your phone is connected. Tap a network from the list to change the Wi-Fi network.