WE tv will be your ideal streaming option if you prefer lifestyle and entertainment television. Women's Entertainment is the channel's tagline. More shows and programs aimed at housewives are available. Brat Loves Judy, Marriage Boot Camp, Life After Lockup, Reality Stars, The Mysterious Death of EAZY-E, and Notorious Queens are among the shows included. You may also get to watch WE tv by Chromecast. In this blog, we will let you know the methods to Chromecast WE tv.
What is WE tv?
WE tv is a paid television channel that focuses on entertainment and lifestyle programming. Scripted and unscripted shows, as well as investigative series, are available to watch.
WE tv also includes a lot of stuff, such as deleted scenes, behind-the-scenes videos, and sneak peeks from major television shows. You must first activate your device before we can begin watching stuff on WE tv.
You may find your new favorite series, view live TV, watch video extras, and watch the most recent full episodes on WE tv. We don't need to log in to see select material if you're using its mobile app.
Season premieres, deleted scenes, and trailers are all possible additions to the content.
What are WE tv's most popular shows?
The following are some of the best WE tv shows:
Love After Lockup
The Mysterious Death of EAZY-E
Bridezillas
Marriage Boot Camp
Growing Up Hip Hop
Mama June From Not To Hot.
Trending: Watch Free CineBloom Movies Online
How to Chromecast WE tv:
In this section, we will talk in detail about the methods to Chromecast WE tv. We have two methods to Chromecast WE tv. They are mentioned below. With no delay let's jump into the topic.
Chromecast WE tv Using chrome browser on PC
Chromecast WE tv Using a mobile.
How to Chromecast WE tv Using chrome browser on PC?
If you are ready to Chromecast WEtv using your personal computer. Read these steps completely and follow the instructions carefully.
Install the most recent version of Chrome on your computer.
Now navigate to open wetv.com.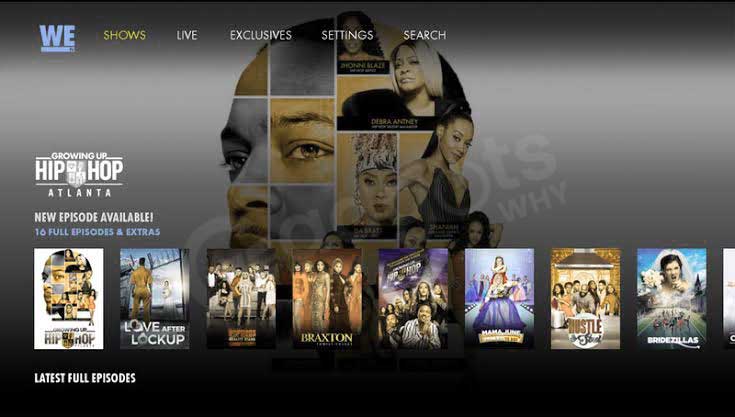 Then, with the relevant information, input the login credentials.
Connect both the PC and the Chromecast to the same WiFi network.
Right-click anywhere on the screen on the home page and select the Cast option.
From the Sources dropdown, select your Chromecast device and then click the Cast option.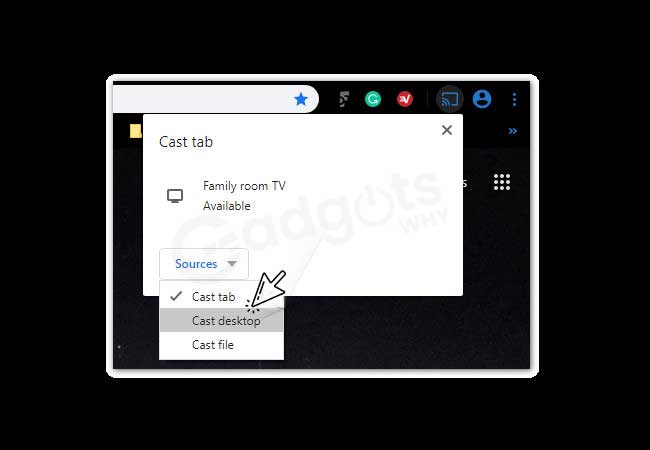 The PC screen will be projected onto the TV screen. Select your favorite video and watch it on a larger television screen.
How to Chromecast WE tv Using Mobile?
Connect the Chromecast gadget to the HDMI port on the television. Then connect your Chromecast and your smartphone to the same WiFi network. Now follow the below instructions to cast WE tv using mobile.
Open the Play Store or App Store on your smartphone (Android or iOS).
Look for the WE tv and install it.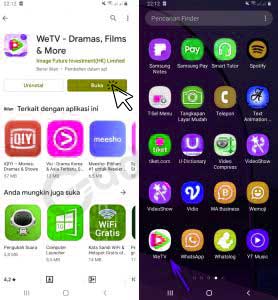 Then, enter the required information and log in to your WE tv account.
When you sign in to your account, you'll be taken to the WE tv home page.
The Cast symbol can be found here. It should be tapped.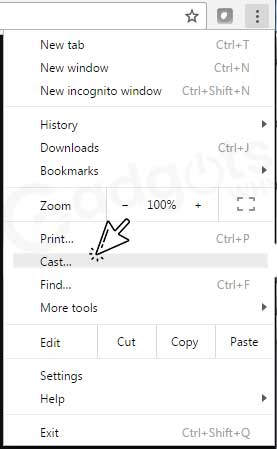 You will be presented with a list of devices from which to choose your Chromecast device.
Now you can play any video from WE tv on your Chromecast, and it will begin to stream.
Also Read: Activate Showtime Anytime
How to Troubleshoot Chromecast WE tv Issues?
Chromecast is fantastic, but it does have some flaws. The following is a summary of the important points:
Chromecast isn't listed as a cast option:
Try rebooting your Chromecast if you can't see it. It is most likely not connected to the network and restarting it will allow it to reconnect.
Chromecast is unable to connect to your Wi-Fi network:
If your Chromecast won't connect at all, it's possible that it's having trouble finding one. Moving the Chromecast closer to your Wi-Fi router – perhaps to a different TV – is the best option. Then you may connect it and make sure the software is up to current, among other things. Alternatively, a Wi-Fi booster may be required.
The Chromecast appears to be of poor quality:
Chromecast automatically selects the highest quality stream available. If it appears to be blocky, it is most likely due to a poor network connection. Also, double-check that your TV's HDMI settings are appropriate for the quality you're trying to stream.
Casting from a supported app isn't available on your phone:
To start the cast, find the icon in the app you wish to cast (usually in the top right corner of the app or the video). If you can't find it when you're in a casting-enabled program, such as Netflix, it's likely that your phone isn't connected to the internet or that the Chromecast is turned off.
Also Check Out: FandangoNow Activate
Conclusion:
WE tv is a paid television station that caters to a wide range of viewers. Unscripted programs, behind-the-scenes films, and sneak peek of popular TV shows are all available. However, you must first subscribe and then activate your device with your TV provider. Hopefully, the above instructions will assist you in Chromecasting WE tv on whatever device you are using. If you have queries you can leave your comments and stay with us for the latest updates.
Frequently asked Questions
What is the best way to watch WE TV on my smart TV?
Go to your device's channel store or app store.
Look up "We TV" on the internet.
After that, open the We TV app on your smartphone.
After that, your device will display an activation code and a URL.
You go to the URL using a PC or mobile web browser.
How can I cast my phone to my TV using Chromecast?
Just follow these simple steps to cast your phone to TV:
Mirror the screen of your Android phone or tablet to your TV.
Open the Google Home app on your Android phone or tablet.
To access the menu, tap the left-hand navigation.
Select your TV by tapping the Cast screen/audio.
How do I watch WE TV online?
Sling TV With Lifestyle Extra, Philo, DirecTV Stream, Fubo, Fubo Elite, or YouTube TV are all options for watching We tv without cable. We've compiled a list of the greatest ways cord-cutters watch WE tv. This rating is based on the value of each service: how many additional channels you can get for each dollar you pay for a membership.
What is the purpose of a Chromecast?
You can cast movies, TV shows, and images from Cast-enabled apps on Android smartphones and tablets, as well as iPhones and iPads, using Chromecast. On Windows computers, Macs, and Chromebooks, you may even cast full websites or tabs from the Chrome browser.
What is the procedure for adding WE tv to YouTube TV?
In a web browser, go to tv.youtube.com.
Select Membership from the drop-down menu under your profile photo.
Select a network to add by checking the box next to it. You'll also see how much each add-on network costs.
To finish, click Purchase.