If you have a Vizio smart TV that isn't linked to the internet and you've misplaced your Vizio remote, you'll have to find another way to set up your WiFi. To connect your Viziotv to Wi-Fi, you'll usually have to utilize your remote, which is the simplest method. But what if you've misplaced your remote or it's broken? Well, I have the solutions for you. See there are multiple ways to do that but I want you to start with the very first and efficient solution which is ''Connect VizioTV to WiFi with a universal remote''.
If you don't have a universal remote, you're out of luck. I strongly advise you to purchase one as soon as possible. Universal remote controls are the perfect backup to your emergency when you lose or break your genuine remote because they are so helpful when you are in a pinch.
Connect Vizio TV to WiFi with a universal remote
So, all you have to do is get a universal remote and program it to work like the original Vizio smart tv remote. You'll need to make the same adjustments as with the original remote.
The most critical step is to make sure your internet is turned on and functioning properly.
Then switch on your Vizio television.
Set up your universal remote according to the Vizio brand TV instructions (you'll need a special code).
Go to MENU with the universal remote.
Then choose NETWORK from the drop-down menu.
Your Vizio TV will start looking for WiFi networks in the area.
In the drop-down menu, select your network and input your WiFi password.
After all, once you have the remote in your hand, it's very straightforward. So, even if you lose your original remote, make sure you have a universal remote at home because it can be useful in a variety of situations.
Follow these steps and you will be able to connect Vizio TV to WiFi using a universal remote.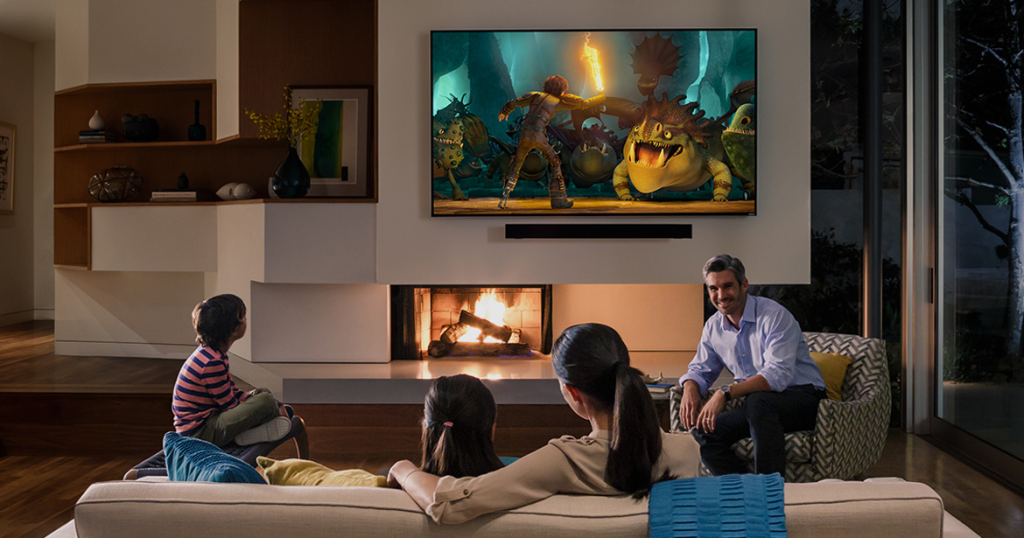 What are the other possible ways to connect Vizio Tv to WiFi?
Use an ethernet cable to connect your computer to the internet
Ethernet connections work well for connecting your Vizio television to the internet. When you use an ethernet cable connection, you may access all of the internet's capabilities at lightning speed. Here's how to go about it.
First and foremost, you must locate the ethernet port on your television. It's usually on the back panel of the television, along with all the other ports. Connect one end of the ethernet cable to your television once you've found it.
Your Wi-Fi router is connected to the other end of the cord. This way, your television will have a direct internet connection.
You'll need to make a few adjustments after connecting the cord. To do so, switch on your television and use the physical buttons on the remote to get to the menu. Now, there is a catch: not all Vizio televisions have a tactile menu button. So, if you don't have this on your television, you won't be able to follow along with this approach.
You must choose the home network option from the menu. After that, you'll select a wired network as the connection type.
That is all there is to it. Your Vizio television should now be connected to the internet or Wi-Fi.
This is a useful strategy, but it is not for everyone. You can only do it if your TV has an ethernet connector on the back and supports physical menu buttons. But don't worry if you don't have them; I've got another answer for you.
Connect your Vizio TV to a USB keyboard
The first step is to factory reset your Vizio television. You'll have to use the buttons on your TV because you don't have a remote.
These buttons will be on the right or left side, or just beneath your TV screen, depending on which model you have.
Start by turning on your television, then pressing and holding the VOLUME DOWN and INPUT buttons at the same time for around 5 seconds.
A prompt will eventually show on the screen, directing you to hold down the INPUT button for 10 seconds.
Your TV should start resetting after the 10 seconds are up.
Now that your Vizio TV has been reset, connect your USB keyboard to the back of the device. It doesn't matter if the keyboard is wired or wireless; both will operate.
To finish the setup, use the keyboard! When you arrive at the network configuration screen, enter your WiFi network name and password, and you should be all set.
How to Use a Vizio TV Without a Remote (From your smartphone)
It makes no difference whether you have an Android or an iOS device. Because the Vizio smart cast app is compatible with both Android and iOS devices. Yes, you can use this app to manage your television and take your viewing experience to the next level. This is how you can get started with it:
To begin, go to the google play store or the app store and download the Vizio smart cast app.
Then start the app and look for a control button at the bottom of the home screen. That should be tapped.
You should see a device selection in the top right corner of the screen. There will be a listing of your gadget there. Before you do anything else, be sure your television is linked to the internet or Wi-Fi.
Then select your television from the list.
Once you've connected your TV to the app, the app's control panel will function similarly to your television remote. Then you can use it as if it were a regular remote control.
You may also reach the movement screen by just swiping your phone. As a remote control, this will function as a directional pad.
You won't need a remote control to operate your television this way. It's a useful function, and knowing about it can come in handy in a pinch.
On your smartphone, install a remote control app
You could also try downloading an alternative remote app on your smartphone. You can manage your TV without using the official remote with these free apps.
They work on the basis of the InfraRed principle. As a result, this is commonly referred to as the "IR Blaster hack."
This is how you may use an IR Blaster to link your Vizio TV to the internet.
From the app store, choose any highly rated remote app.
Start the app.
Request a connection to the Vizio TV through the remote app when your WiFi is turned on.
On your phone, you should receive a request to enter a connection code. Fill in the blanks.
The WiFi Menu can be found here.
Connect your TV to the Internet and have fun.
Most remote apps should work with Vizio TVs, but if you're having trouble, the SmartCast app might help.
Overall, you now know how to connect your Vizio TV to WiFi without using a remote. You're also aware of what you can do with it. You can use the app to control your TV once it's connected to the internet, and you won't even need your remote. In all the ways mentioned here, you can use whichever suits you well.