Are you looking for the best methods to manage and regulate your iPhone or iPad's passcode? When it comes to technology, one of the most crucial considerations is security, particularly when considering the amount of personal information these gadgets have on you. However, you may want to delete it if you're upgrading your device, gifting it to someone else, or you're just tired of constantly entering in. This is why we're going to concentrate on passcodes today and particularly on how to delete passcode on iPhone with just a few simple steps. But first, let's find out a bit about iPhone passcodes.
About iPhone passcodes:
The password is a four- or six-digit code that you use to unlock your phone after it has been locked for an extended length of time. The user can configure it in the Settings menu. It's crucial to understand the difference between passcode and a password. Logging into iCloud, the App Store, and other Apple services requires an Apple ID password. A password is a unique identifier. Your Apple ID has a unique password by default in order to increase the security of your account.
What is the purpose of your iPhone requesting your passcode?
Apple requires a passcode by default when updating your iPhone to iOS 14, as a security safeguard to secure your device. If you've updated to iOS 14 or later, you may be prompted to enter a 6-digit passcode even if you don't have one.
Now, that you know about the basics of an Apple passcode, let's find out how to delete passcode on iPhone in case of mishaps.
How to delete passcode on iPhone?
Following are the three ways through which you can delete passcode on iPhone. Let's see how.
Way 1: How to delete passcode on iPhone when you remember it?
It's simple to go through the settings and delete the passcode if you know and remember your existing password. Please keep in mind that depending on the type of your iPhone/iPad and the version of iOS you're running; this procedure may vary significantly.
Choose a technique for removing the password from your iPhone that is appropriate for you and your device.
An iPhone that doesn't have a Home Button:
Make sure you're on the home screen after unlocking your iOS device.
Enter your current passcode in Settings > Face ID &Passcode.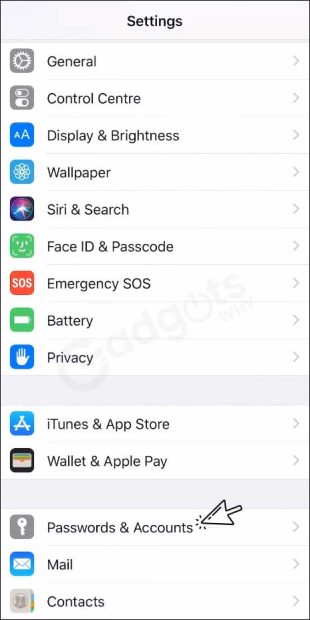 Select Turn Passcode Off from the drop-down menu.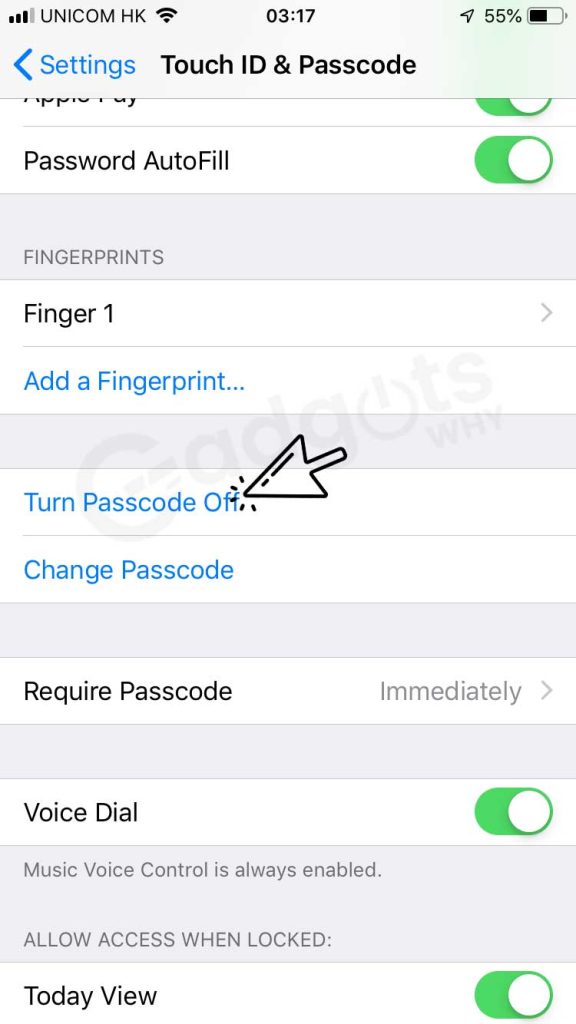 FaceID will also be disabled as a result of this.
This is also how can delete passcode on iPhone/iPad when you remember it.
Recommended: How to Activate Siri on Latest iPhone Versions
On an iPhone with a Home button:
Navigate to Settings.
Click on Touch ID & Passcode from the home screen.
Navigate to Settings.
Click on Passcode on older devices, such as the iPhone 4 and 5.
Touch the Turn Passcode Off option after entering your existing passcode.
Your passcode will be disabled as a result of this. This is also how you can get rid of the passcode on your iPhone/iPad.
(Note: To access the option to activate or disable the passcode in the menu, you'll need to enter your current passcode in both ways. This menu also gives you access to all of the other passcode options, such as changing your passcode.)
Lost your iPhone? You can now track your iPhone using our latest guide
Way 2: How to Unlock iPhone/iPad Password Using iTunes?
The second option for erasing your password is to link your smartphone to your iTunes account and delete it from there. This will only work if you've already backed up your smartphone without a password. You'll need to employ the procedure described in Part 3 if you haven't already. However, if you have already backed up your device, there is a solution that may work for you. This method, which is essentially a factory reset, will remove all of the material and personal information on your device.
Connect your iPhone or iPad to your PC or Mac and launch iTunes.
If it asks you for a passcode, put your iPhone or iPad into Recovery Mode and connect it to iTunes.


As usual, wait for iTunes to sync and backup your device automatically.
Then, after you've finished, choose the Restore option. While your device is restoring a previous backup, follow the onscreen steps to reach the Setup Screen and choose the backup without a passcode from your choices.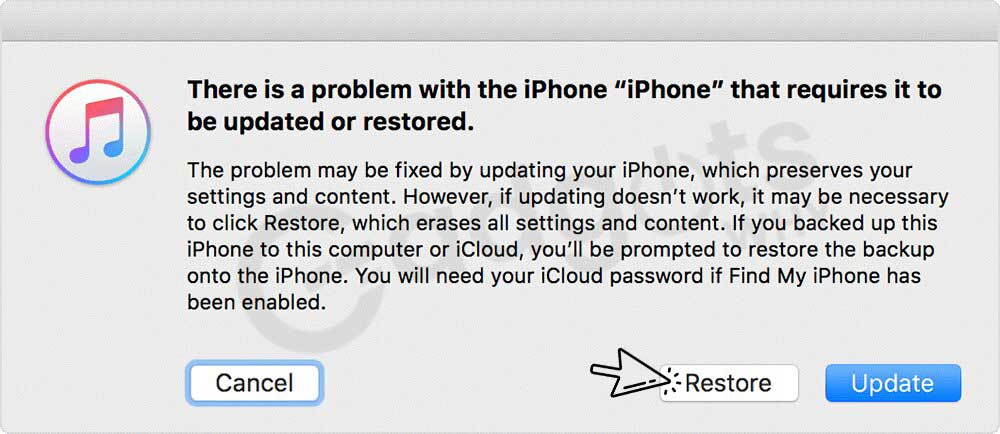 You'll be able to access this backup without a passcode after it becomes available on your device, so you won't need to know how to remove the password from your iPhone.
Also Read: Convert physical SIM to eSIM in iPhone
Way 3: How to Unlock iPhone/iPad Passcode Without iTunes?
In rare cases, you may be unable to use your smartphone because you have forgotten your passcode. Perhaps you've forgotten your passcode, changed it to something else but made a mistake, or bought a used phone with a passcode.
Whatever the cause, you can still use the dr.fone – Screen Unlock app to erase the passcode from the smartphone without having access to it (iOS). This is a strong piece of iOS data management software that will assist you in regaining access to your device. Here's how to do it:
Download the program from the dr.fone – Screen Unlock (iOS) website on your Mac or Windows PC. Install the program and run it from your computer's desktop.
Once you're on the main interface, connect your iOS device using the approved USB cord and choose Unlock. Then press the 'Start' button.
To boot an iOS device into DFU (recovery) mode, follow the onscreen steps.
You can accomplish this by pressing and holding the Power and Volume Down buttons at the same time.
Verify the model and version number of your iOS device on the following screen.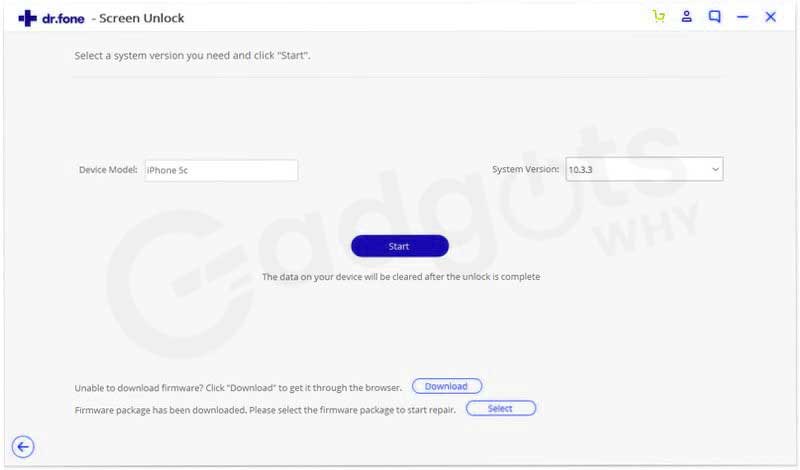 The program will now download and install the recovery file on your device automatically.
You must now stop this procedure, and make sure that both your phone and PC have optimum charging at all times. This might take an hour or more, depending on the file size and internet connection.
After successful completion of the procedure, the program will show you.
Finally, hit the Unlock Now option, and you've learned how to remove the password from your iPhone. This is also how you can unlock your iPhone/iPad and delete the password.
Brownie Read: How to screen record on an iPhone?
Conclusion:
As you can see, there are a variety of options available if you want to learn how to delete passcode on iPhone. The best way to ensure your safety in the future is to create frequent backups of your device and use a memorable password.