You get access to more than 3,000 channels when you use Roku, giving you plenty of options to choose from while watching your favorite shows and movies. It is only natural for you to be curious about How to Delete Search History on Roku or your Roku channel watch history. So, let's find it out.
There is an option to see and remove your viewing history on the majority of today's most popular streaming services. Roku, on the other hand, does not include a "Recently Watched" tab like YouTube, Netflix, or Amazon Prime Video where you would be able to access all of the videos that you have previously viewed on the platform. So, if you have been streaming material using a Roku device or a Roku account, how can you get rid of any proof that you have done so? Continue reading for an explanation of this, as well as some helpful hints on how to create or delete channels.
How To Delete Search History On Roku?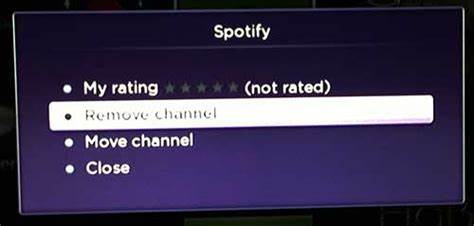 On Roku devices, there is no such thing as "recently viewed" or " Roku channel watch history," even though it is quite probable that Roku is keeping track of what you are watching and making notes about it. If you delete a channel from your Roku device, nobody will ever know that you viewed anything on it in the past as that history will become clean. Now, we will find out how to do it but first, let's begin with how to add channels on Roku.
Why Add Channels?
The solution to this question is quite straightforward: to get the most out of your Roku device by using all of its features. You won't be able to watch any Showtime programming until you first install the Showtime channel on your device. If you do not install HBO Now on your device, you will not be able to access any of the material that is accessible on HBO Now.
It is the same for every other streaming provider, including Hulu, Amazon Video, Sling, and even YouTube. In other words, it is basically the same as downloading applications into your mobile device.
How to add a Channel on a Roku device?
There are many different approaches to adding the channel that you want. The method that is the simplest and most direct would be to use your Roku Remote to go to the Home screen, and then use that screen to browse through the channels that are currently accessible.
You will almost certainly be able to view the most popular ones right away, whilst the ones that are less popular will most likely need you to scroll down the page. The disadvantage of using this approach is that not all channels will be available here, and you won't be able to key in the channel number to choose the one that you want to watch.
You may also create a channel by going back to the Home page and scrolling down until you reach the item for Streaming Channels. This is the second method for adding a channel. This is the most effective method for searching for channels on Roku. There are many other categories that users may choose from, some of which are Feature, New, 4K UHD Content Available, Top Free, Most Popular, Roku Recommends, and so on. You also have the option to explore channels according to categories, such as Movies & TV, Games, News, and so on.
Using the Search option:
You'll find the option to Search Channels towards the bottom of this list.
If you are unable to locate the channel that you are searching for, choose this option and then put the channel's name into the space provided.
After you have located the channel, you are looking for, select it by clicking on its name, and then pick the Add channel option.
This should result in the channel being installed immediately on your Roku device.
You will be requested to input the pin for your Roku device if you have already set one up for it.
If it is required, enter it here, and then click "Add channel."
On your Home screen, you will now be able to find the new channel that has been added.
Using the Roku app:
You may also add a channel by using the Roku mobile app on your mobile device.
Visit the Channel shop to look for a channel that you would want to add to your subscription.
Simply choose the Add channel option, and you're done! The channel is now added to your Roku. Continue Watching!
Editor's pick: Activate YouTube Account on Roku
How to remove channels on Roku?
Getting rid of a channel is a lot easier than introducing a new one. Follow the steps below to do so:
Simply go to the page that displays your Home, tap on the Home icon, and then browse through the channel list until you locate the one you want to delete.
Now, on your Roku remote, instead of just inputting the channel number, hit the asterisk button, sometimes known as the * button.
Select the option to delete the channel by scrolling down to where it is located.
Once you have confirmed, the channel will be deleted.
If you already have a subscription to a channel, you will first need to unsubscribe from it before you can delete it from your subscriptions.
To do this, you must first find the channel that is in question and then hit the asterisk (*) key that is located on your remote control.
Navigate to Manage subscription, click the Cancel subscription button, and then confirm your selection.
Once you have terminated the subscription, you will need to click the asterisk button once more and then follow the steps outlined in the previous section to remove the channel.
Adding and deleting channels from a Roku is a rather simple and uncomplicated process. Eliminating them is an even simpler process. The fact that Roku is so user-friendly and doesn't cause any problems is one of the factors that has contributed to its widespread adoption. Additionally, there are no annoying "recently watched" lists that could potentially inform your family that you spent the weekend binge-watching Sex and the City.
How to remove Movies and Shows from your following?
The fact that all of your content is accessible from a single location on the Roku platform is one of the platform's many appealing features. In addition to this, the system enables you to keep track of the performers, films, and shows that you enjoy the most.
The 'My Feed' portion of your Roku device will display all of the material that you have followed.
You may delete these things from your feed by using the remote control and going to the area labeled "My Feed."
Go through the list, and after you've decided on a movie to remove, you'll need to scroll even further to find the option to "Unfollow this movie."
You also have the option to search for information based on what you have looked for in the past.
You can find an artist, title, director, or whatever it is that you've been looking for by using the search option, and after you've clicked on the right selection.
Then, you can click the unfollow button to stop receiving updates about it.
This will, in a way delete your search history on Roku for you.
Trending: Watch TikTok Videos on Roku
Conclusion:
Have you ever encountered any problems when adding or removing a channel on your Roku device? How do you like your Roku experience so far? So, this is all about how to delete Search History on Roku, along with your Roku Channel Watch History. We hope that the steps will prove to be useful for you. In the comments section below, feel free to discuss the above topic as well as anything else that relates to Roku.
Frequently Asked Questions:
Does Roku retain a record of my Roku channel watch history?
Even if Roku does retain a record of what you've seen in the past, the company does not make such information available to other users in any way, shape, or form. If you want to clear your viewing history, you will need to go to the channel on which you saw the content and remove it from there. Only then will your history be clear.
Is it possible to erase the channels that have been recently viewed?
You should see a recently seen channel choice either when you use the Roku app as a remote or when you switch on your Roku device. It's unfortunate, but the only way to get rid of this is to completely erase the channel itself. There is no other option.
Can I check my Search History on Roku?
No, there is no such thing as search history on Roku.