You've probably heard faking to be tech-savvy people say "Delete System32 Folder to speed up your Windows system" or "Delete System32 Folder to remove viruses." You should never fall for such nonsense and attempt to uninstall System32. System32 is a critical folder in your Windows operating system.
If you've ever used a Windows computer, you've probably heard the term "System32." A weird statement was spreading a few decades ago, claiming that removing the System32 folder could make a computer quicker! As I previously stated, it is a rumor, but what would happen if we delete the System32 folder from our computer, and more importantly, will we be able to delete it?
What is System 32 Folder on Windows PC and is it really important?
In a practical scenario, System32 is a critical Microsoft Windows system directory that contains several 'dll' files, '.sys' files, and registry entries. System32 is a folder that has been included in every version of Windows since Windows 2000. It is situated in C:WindowsSystem32 and contains a variety of files and folders.
This folder helps your operating system and applications run smoothly. This directory exists in all subsequent operating systems, including 64-bit Windows (for backward compatibility). If any of its material is missing, corrupted, or contaminated, your system may fail to boot properly.
The system 32 folder has an excessive number of files. In general, the majority of System32's contents can be divided into these categories
1. Executable files (EXE):
These are nothing but Software applications and utilities. When you open software such as Word or Chrome, an executable is launched. However, the EXE files in System32 are more important: in addition to Windows utilities such as the Event Viewer, these contain executables for critical Task Manager tasks such as winlogon.exe. You couldn't even sign in to your PC without it. Find Exe files examples in this image.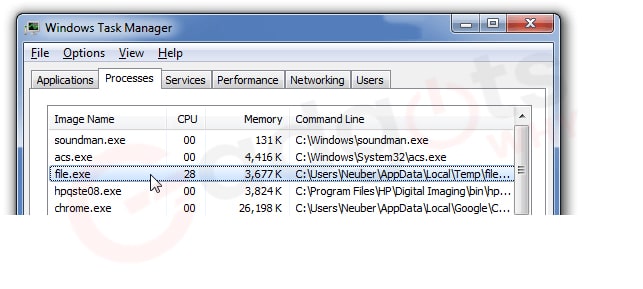 2. Dynamic Link Library ( DLL):
These files enable programs to access and perform basic functions on Windows. For example, one DLL file may enable music playback on the computer, while another may enable automatic Windows Updates. Many DLLs start as soon as your machine boots. Windows cannot start without them, which is why repairing DLL issues is so difficult. In the image below you can find DLL files.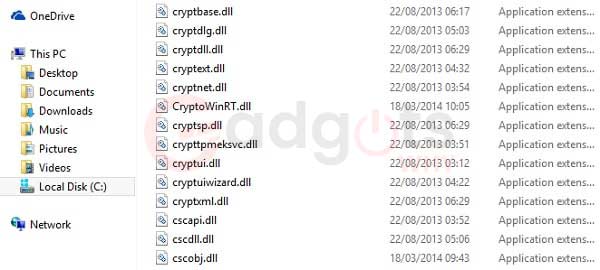 3. INI Files:
This file contains crucial Windows OS and installed software settings such as display, mouse, and so on. Some software may not run properly on your PC if this file becomes corrupted, so always keep a backup copy for safety.
4. Registry Files:
These files contain critical system configuration information.
Guide to Fix Windows 11 KB5013943 is crashing PCs with BSOD, Sophos Warns
What consequences will you get after you delete System32 folder on Windows PC?
Already discussed in previous segments that System 32 is very essential for the smooth running of applications. If you delete system32 by mistake or intentionally due to a lack of proper knowledge then you must face some bad consequences. Let me tell you in detail about this.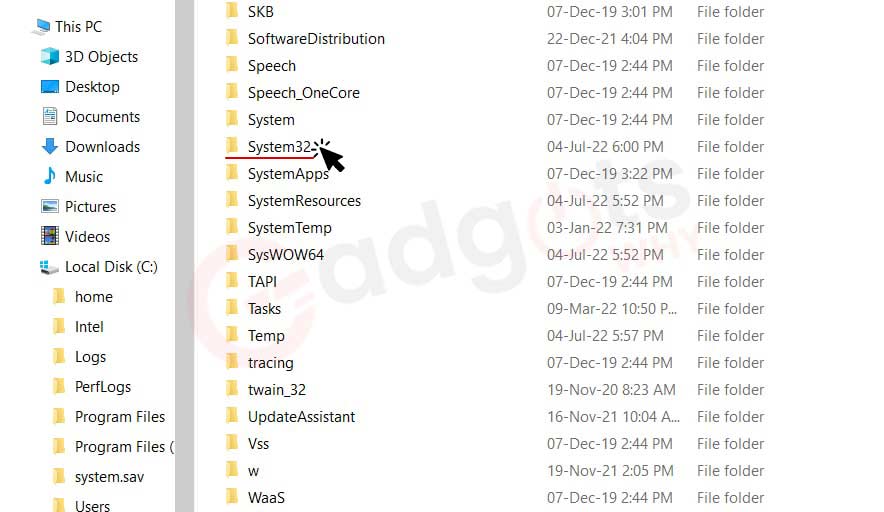 Any attempt to shut down the computer after uninstalling System32 will be rejected.
When you restart your computer, it will attempt to start an automatic repair procedure (as it usually does), only to be confronted with a blue screen that claims the computer failed to repair the system.
OS Not Responding: If your Windows system becomes unresponsive, your only alternative is to restart it manually.
Operating System Crashes: Some consumers stated that their PC boots up OK, but Windows does not load properly, resulting in the OS crashing regularly.
Problems Booting Up Safe Mode: If you can start your Windows PC in safe mode, there may be many faulty files in your System32 Folder that are causing major problems with the system's boot process.
The Windows system will shut down if the System32 folder is deleted.
You may encounter error messages if you attempt to open or run specific routines.
The system will gradually disintegrate, one function at a time.
You'll have to force close the computer instead.
Trying advanced options will also fail.
In summary, uninstalling System32 will make your machine inefficient.
So we never recommend you delete the System32 folder on your PC.
Trending: Fix CPU Performance Issues in Windows 11
Deleting a few files from system32 will damage the system?
Of course, you will face more or less the same issues even if you delete a few files from system 32.
Deleting the entire System32 folder, and deleting even a few files within the folder will result in your machine failing to boot.
Your system will gradually stop working, and the computer will not restart owing to missing files.
So be cautious when you delete files, think twice before you delete any files from system32 on your PC.
Can we fix the system problems after deleting the System32 folder?
As previously mentioned, deleting or corrupting your System32 Folder can cause a variety of issues with your PC, ranging from minor annoyances like OS error messages to major ones like being unable to boot up Windows at all. Fortunately, there are several things you can do to fix this. Here are some helpful hints for resolving this situation:
1. Reinstall Your Software:
To resolve this issue, you should remove your software and then reinstall it using the default settings for any key system files, such as DLLs, INI Files, Registry Entries, etc.
2. Installing the operating system again on your PC:
Reinstalling your Windows OS will enable you to retrieve all of the crucial files that are located in the System32folderr if you have a decent backup of your operating system. While reinstalling Windows, be careful to avoid deleting or corrupting any of these files as this could result in more severe issues with your computer.
3. Manually Replace Corrupted DLLs:
For those who were unable to make a full system backup in advance, reinstalling the operating system might not be an option. In this situation, System File Checker can be used to manually replace your corrupted DLL files with their original counterparts.
4. Use the System File Checker Utility:
To repair and restore damaged or missing system files. This is a built-in Windows tool. By following these instructions, you can use this simple software.
Search for and open the Command Prompt with administrator permissions using the Windows search bar.
Sfc/scannow is the command you should enter after typing it.
Now the SFC-scan-starts
Depending on your system configuration, the scanning would begin and take some time to finish.
If it identify a problem after the scan, the fix will apply automatically.
Restart your computer after closing the Command Prompt window.
5. Restore Earlier Versions of Files:
Almost all contemporary Windows OS versions, including Windows 10 and 11, offer the "Previous Versions" option, which makes it simple to restore any previous versions of files that have been removed from your System32 folder.
Also, follow our guide to Cast Android Screen To Windows 10 PC
Final words: Consequences of Deleting system32
All Windows Operating Systems have a folder called System32 that is very significant. To function effectively, it contains many crucial system files. To protect it from malware or viruses, it has to be kept safe and secure. Additionally, under no circumstances should you delete it manually since this could result in more severe problems with your PC's functionality.
To protect your computer from any of these attacks, all you need is a strong security application. Don't simply follow all the fake news if you are not sound enough regarding that subject do some research before attempting or consult professionals. Hope this blog is informative and if you wanna know anything else about it drop your queries in the comments section regarding this. We love always love to assist you. Thank you!!
Frequently Asked Questions
What does DLL mean?
Dynamic Link Library is referred to as DLL. It is a collection of shorter executable files that can be used concurrently by several programs running under different processes. A common DLL file and its numerous versions contain the functionality needed by many distinct programs to work properly, which reduces the size of the application or program and makes it easier to manage them.
What security risks are connected to the System32 Folder?
All the system files connected to the System32 folder may have become infected by certain virus types. All they need to do this is have administrative rights that let them overwrite these crucial files.
Can System32 be restored?
The only option you have is to reinstall Windows if your system won't turn on because System32 files are missing. You should save the files on your computer in advance to ensure their security.
Why do SYSTEM32 errors occur?
Malware, virus infections, and misconfigured registry are the main causes of System32 errors. It is always recommended to frequently create system backups for this issue, or you can utilize computer maintenance programs for a long-lasting fix.
Is System32 infected?
The System32 Virus, often known as "Sys32," is a Trojan. A virus spreads itself, whereas a Trojan does not. This is the main distinction between the two. However, a Trojan can be quite harmful. A Trojan can be used by a remote hacker to steal sensitive data from your computers, such as bank account numbers, passwords, or any other personal data.