Discover plus on Vizio TV: What can be better than viewing a soothing and calming documentary on Discovery Plus at the end of the day to relax? Discovery Plus is a streaming platform that provides a variety of TV programming, including reality and non-fiction content. The service offers 2500 shows and over 55000 episodes from various channels. HGTV, TLC, A&E, Investigation Discovery, OWN, Animal Planet, Lifetime, BBC, Food Network, Discovery, History, etc. are some of the most well-known TV networks. The monthly subscription fee is $4.99, while the ad-free option is $6.99. You might need to cast Discovery Plus using the SmartCast feature in order to watch it on a Vizio Smart TV. As of now, Vizio Smartcast TVs cannot use the Discovery Plus app. There are, however, some other methods for streaming it.
Ways to watch Discovery plus on Vizio Smart TV:
Here in this section, we will tell you the different methods available to watch Discovery plus on Vizion Tv. If you have an iPhone or iPad, you may install Discovery Plus on the Vizio Smart TV using built-in AirPlay. You can also mirror your mobile screen to the Vizio TV using Smart Cast, Chromecast, or AnyView.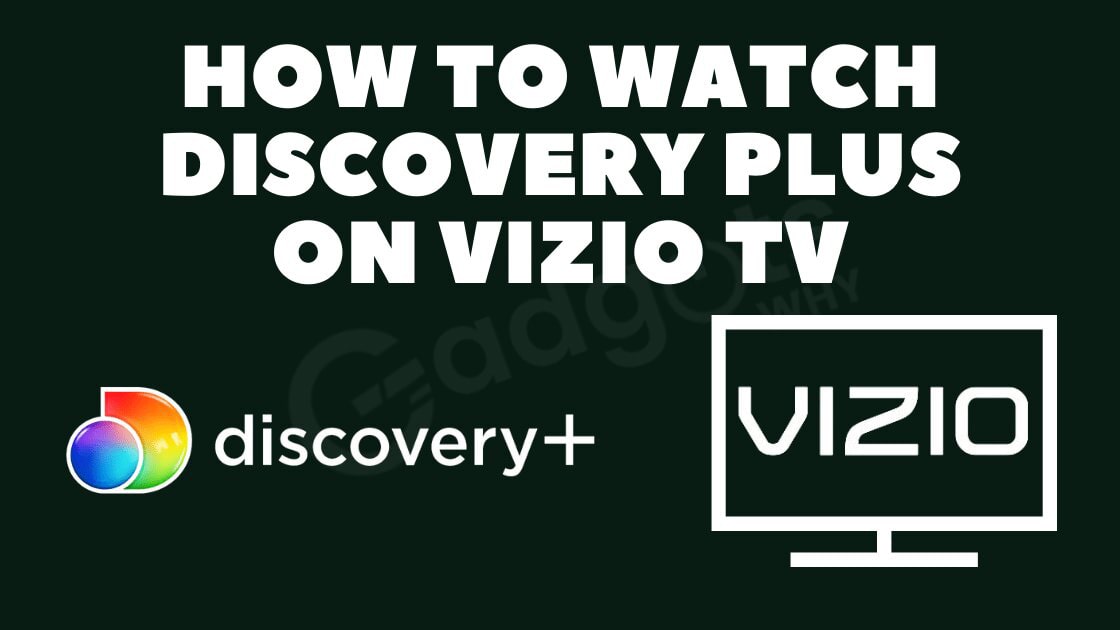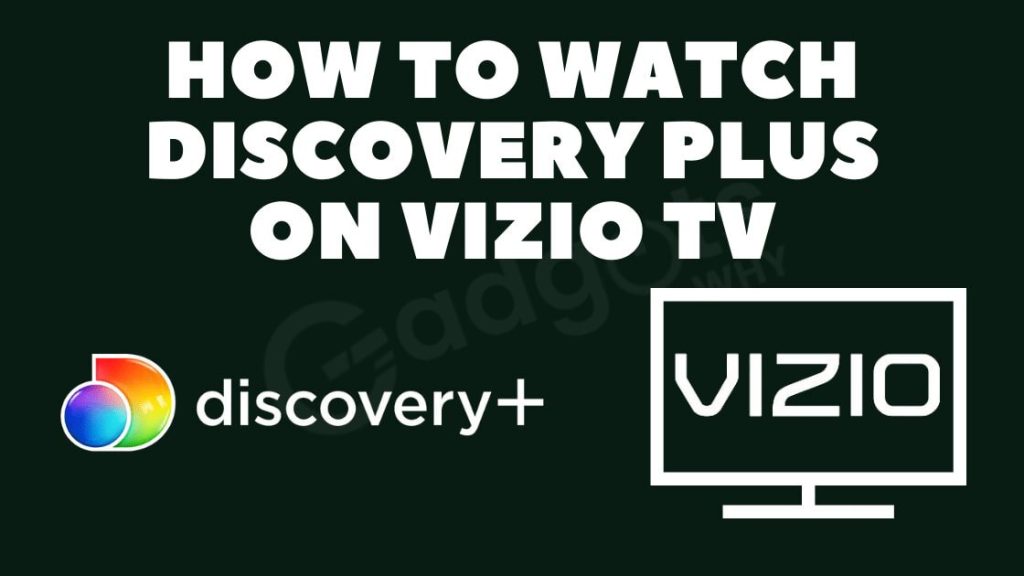 Use Vizio SmartCast to access Discovery Plus on a Vizio smart TV. ​
Getting the Discovery plus app is easy if your Vizio TV is a 2017 model or newer. You can access Discover plus on SmartCast without having to download anything and view a selection of original shows as well as recommendations from Vizio.
The Vizio SmartCast home page will appear when you turn on your Vizio TV and hit the Home button.
To change your TV to SmartCast input if that is not the default screen, press the Input button on your remote control.
To locate the APPs, use the orientation button on your remote.
Find Discovery plus there is no need to download it because it is already included in SmartCast.
Go to Discovery plus and watch your preferred programming.
Recommended: Connect Vizio TV to WiFi without remote for SmartCast devices
Steps to airplay Discovery plus on Vizio from iPhone/iPad:
Choose Vizio smart cast or airplay if you wish to install and stream content on a Vizio smart TV. Because Vizio TV does not support discovery plus. Follow the steps to do this.
Open the app store on your iOS device to do that.
Then enter "discovery Plus" into the search box.
From the search results find Discovery plus app.
Now click on the download and install button to get the app
Next, Activate your account on discovery plus.
Make sure to use the same WiFi network for your iPhone, iPad, and smart TV.
Open the app and You can now play your favorite shows on Vizio TV
How to airplay Discovery plus on Vizio from Mac:
When you are using Mac to airplay discovery plus on Vizio follow these instructions:
You may also utilize Airplay to cast content from your computer to your Vizio TV if you are signed into discovery plus on your Macbook.
On your Macbook, go to System Preferences and choose the Display Mirror option in the Display-Menu bar.
Check the MacBook's Airplay icon. (It's located next to the WiFi symbol)
From the drop-down menu, choose your Vizio Smartcast television.
The Mac will ask you to input the code that appears on your TV when you connect your TV for the first time.
Log in to the Discovery Plus website and start watching your preferred material.
Steps to Cast Discovery plus from android phone:
It is possible to stream Discovery Plus using Chromecast. If you have an old Vizio TV without SmartCast, this makes it simpler for you. To Chromecast Discovery Plus onto your Vizio TV, follow these instructions.
Connect your Android tablet or phone and Vizio TV to the same wifi network.
Then, open the Play Store on your Android device.
Next, enter "discovery plus" in the search field and press "OK."
Then, from the list of available apps, choose "discovery plus" and press "install."
Then select "cast" in your Discovery app.
Next, a list of casting devices is displayed.
From the list choose your device to cast the content from your phone
That's it. Choose your favorite show to watch on your Vizio smart TV.
Also Read: Fix No Sound on Vizio TV
From your computer, stream Discovery Plus on Vizio TV:
The web also offers Discovery Plus for streaming. However, watching on a larger screen is far more enjoyable. Therefore, you can use the instructions below to cast Discovery Plus from your PC to your Vizio TV.
Turn on your PC and connect to a stable wifi network.
Open the browser Using your PC.
Then get to access the Discovery Plus website.
Once you've logged in with your account, choose the content you wish to play.
Verify that your PC and Vizio TV are linked to the same wifi network before moving on to the next step.
A "three-dot" menu will appear in the upper right corner of your screen. Just click it.
Choose "Cast" from the menu.
Select the casting device you want to use (select your Vizio TV).
By doing this, you can connect your PC and Vizio TV.
Select the "Cast current tab" after that. This completes the process of casting content from your PC to your Vizio TV.
Wrapping up:
The leading brand for streaming on-demand programming in the television industry at the moment is discovery plus. This discovery plus has a wide range of information, including articles on nature, education, and wildlife. People are getting important information with this discovery plus app. If you have a brand-new Vizio SmartCast TV, you can watch this channel using SmartCast or cast Discovery Plus content from your mobile device to your TV using Chromecast or AirPlay. You may also utilize HDMI to link your computer to your Vizio TV if your TV is an older model and stream Discovery Plus content on it. I hope this information is useful. If you have any concerns, share them with us in the comments section below.
Author Recommended: Guide to Cancel CBS All Access subscription on any device
Frequently Asked Questions:-
Is Discovery Plus free to watch? 
Discovery Plus offered a 7-day free trial and two basic programs. No matter whatever membership package you choose, you can simultaneously use up to 4 devices and the benefits of streaming discovery. On the other hand, discovery plus won't allow offline downloading of content for watching later.  
Can I cancel my subscription to Discovery Plus?
New Discovery Plus subscribers receive a free 7-day trial period during which they can easily terminate their subscription without incurring any fees. Additionally, users of Discovery Plus are not subject to any cancellation costs. Therefore, even after your free trial period has expired, you can still cancel your subscription.
Why can't I find Discovery Plus on my Vizio Smart TV?
If you have a Vizio TV that is one of the more recent models, Disney Plus will be natively accessible on your TV. If it has the SmartCast capability, your Vizio Smart TV will also have Discovery Plus. You might not be able to find Discovery Plus natively if you have an earlier model of Vizio TV.