In case you are trying to search about DVC- Disney Vacation Club, then you are at the right post. You will get to know everything about DVC that you might need to know. First, we will start off with the question, ''What is Disney Vacation Club?''. The Disney Company claims that Disney Vacation Club is a timeshare vacation program. A small portion of ownership in one of the numerous properties owned by Disney Vacation Club is how members join the organization. The new member designates this resort as their "home resort''. You acquire a certain number of vacation points when you first join DVC, which you can spend once every year. The following section will go into greater depth on how to apply the points.
Working system of Disney Vacation Club
Disney makes good on its pledge that joining will allow you to "experience amazing trips year after year." Your DVC membership includes a certain number of annual points, as was previously stated. When you join, you purchase these points at your home resort, and they make up the majority of your membership fees in addition to the yearly dues. Although some people choose to buy even more points, the minimum and maximum point amounts are 150 and 325, respectively. The hotel you pick for your home resort is important because you'll get special booking treatment here. At your local resort, reservations are accessible months before those at other resorts.
Cost of the Membership in the Disney Vacation Club
Many people feel that a Disney Vacation Club membership will be excessively pricey, which is one of the reasons they don't give it any thought. Though they might not realize it, it is more affordable.
Like all real estate, certain properties are worth more than others, therefore the points there occasionally cost more than those there. Disney's flagship resort in Florida, the Grand Floridian, for instance, commands a higher price for membership and villa construction than Saratoga Springs Resort and Spa. The Grand Floridian is not only more luxurious both literally and figuratively, but it is also in a superior location. The vacation points themselves are what you actually buy when you join Disney Vacation Club. Each point you purchase will cost a certain amount of money. Points currently start at a little over $200 each. Your initial investment will exceed $30,000 because you need to purchase at least 150 points to enter.
This price may increase due to several causes. You will spend extra if you purchase more than 150 points, as we have indicated which resort you should purchase. There are additionally associated fees. You must pay closing expenses because this is a real estate transaction; according to Disney, these costs begin at $628. Disney offers a 10-year financing plan that consolidates these expenditures into a single payment. You will continue to pay membership dues for the duration of your membership, and they increase annually. They are used to cover the costs of maintaining the resort's buildings, grounds, and property taxes. You have the option to pay annually or keep paying monthly. A DVC membership is pricey, as we already mentioned. However, it's important to keep in mind that the Disney Vacation Club's membership fees don't differ considerably from those of other vacation timeshare plans. In actuality, it's considerably more flexible and economical for most people.
Whether DVC might eventually save your family money, particularly on Disney vacations, is a crucial consideration. Below, we go into further depth on that. The likelihood that it can is high, particularly if you frequently visit Disney World.
Advantages of being a DVC member
Potential members have many incentives to join Disney. They have also expressed gratitude to DVC members, whom they regard as their most devoted customers.
We've covered a lot of the advantages particular to accommodations, so in this section, we'll just focus on the tiny extras. This list is current as of the time of writing, although Disney reserves the right to alter or eliminate any of these benefits at any moment.
Dining discounts are typically only available at a few restaurants or shops, although they can be as high as 25%
Shopping and product discounts are available at a variety of resort stores and online.
Access to special DVC goods: Disney has a range of goods that are only available to existing DVC members.
There are occasionally promotions and discounts on park and water park tickets.
discounts for ticketed events and special occasions
Access to a number of lounges on Disney property, including the Top of the World Lounge in Bay Lake Tower at the Contemporary Resort.
Access to restricted events, activities, and tours, including events that are exclusively available to DVC members
Periodic hotel or vacation package deals: While this is less common because the majority of members don't go over their annual point allowance, some families enjoy traveling so much that they wind up spending cash.
Each Disney member receives an ID card in the mail with their member number on it. For any of these benefits, you must have this and identification verification. Never leave home without your DVC membership card; you never know when you might be entitled to a surprise discount.
Let's talk about how you can save money in DVC?
Disney extensively promotes the potential cost savings of its vacation club. In actuality, it can. Here are a few explanations for why- In essence, joining the Disney Vacation Club means paying for your travel expenses over the course of 10 or fewer years for the following 30 or so years. Once your membership dues are paid in full, you have full ownership of it. Let's do some calculations to check how that functions. Assume you pick the lowest-priced membership available, which costs about $30,000. You would be spending $1,000 a year on Disney holidays if you spread that out over the next 30 years, roughly. You can definitely stay for at least a few nights each year with 150 points. Even though you might be able to find comparable rates at value resorts for less money, keep in mind that when you use Disney Vacation Club points, you're staying at a deluxe resort with far nicer amenities and accommodations. When assessing the financial advantages, you also need to take into account the fact that inflation will be on your side in this situation. Disney's pricing isn't going down; they've been slowly increasing hotel rates for years, and even as additional resorts are built, costs will probably keep rising. You've fixed the price of your holidays for the next 30 years by investing in the DVC right away. You will most likely experience the greatest savings there over time.
But it's important to note that even though you first spend more money, it ends up saving you money over time. You would still spend at least $10,000 in your first year of membership (plus at least $1,000 for annual dues) even if you placed $3,000 down and kept your monthly payment at $500. This is before you purchase any park tickets, dining packages, or other travel-related necessities. Don't worry if joining the Disney Vacation Club right now isn't a possibility for you; it will still exist. When you're ready, it will be there, and you may truly appreciate it without being concerned about the cost.
This section's final point is that many members value their Disney Vacation Club subscriptions because they feel compelled to take family vacations. Because DVC is a "use it or lose it" membership, unused points do eventually expire. Many families remark that without that deadline, they probably wouldn't have taken their trips at all, missing out on the quality time together and the priceless memories they created.
How can you get DVC membership? Log in process of Disney Vacation Club
DVC Members can now use the My Disney Experience app to access their Membership Card by adding a Disney MagicMobile Pass to their digital wallet on compatible iPhones, Apple Watches, or Android devices with Google Pay support.
Because everything is connected to our bands, most of us park veterans have a collection of MagicBands and probably haven't given Disney's MagicMobile system much thought. It's a wonderful time to check out this new function now that the blue cards have expired, though. Let's start by making sure your membership is connected to your Disney account. If you haven't already, open the My Disney Experience app and log in.
In the lower right corner, select the icon with the three stacked lines. Click "My Profile" and then "Memberships & Passes" to examine all of the items connected to your account.
If your DVC membership is missing, you must first link it to the DVC website or get in touch with Disney technical assistance. Verify that your phone number is accurate and verified in the following step. In the lower right corner, select the icon with the three stacked lines. If your phone number is validated, scroll down to "My Profile" and click on "Account Settings." Follow the verification instructions if it isn't. Before continuing to build your card, give it a few minutes.
Digital DVC Card Creation
After all your preparation, let's create your MagicMobile Pass. Click the three stacked lines icon in the bottom right corner of the My Disney Experience app (log in if you haven't already). Scroll down and select the "Set Up Your Pass" button after selecting the "Disney MagicMobile" button. You will select the accounts for which you want to create passes on this screen. The box next to your account will already be checked, but you can also add any other Disney accounts you oversee by checking the box.
Changing the passing style is an optional step. Your digital card's background is that picture. The "Change Pass Style" button will appear. Select one of the roughly 40 images from the categories that include "Annual Passholder," "Ear Hats," "50th Anniversary Celebration," "Happy Holidays," "Magic Kingdom Park," "Disney's Hollywood Studios," "Disney's Animal Kingdom Park," and "Food Favorites." If you'd like, you can also modify this image in the future.
Click the "Add to [Apple] Wallet" button to create your card after you've chosen the account(s) you wish to create a pass for and your style (background picture). The "Add" and "Done" buttons should be clicked in that order.
Examine your wallet
On your smartphone or smartwatch, go to the Wallet app (Apple Wallet or Google Pay) and look for your new MagicMobile Pass. Open the Apple Wallet app on an iPhone, select the Disney card, and then tap the button with the three dots in the top-right corner.
You must verify that one of the following designations is displayed in the Affiliation line-
"DVC ND," which indicates that you won't get a deal on food or product purchases.
"DVC Y," which denotes that you'll save money on food and other goods.
Contact Disney technical support if your affiliation is displaying DVC ND and you think you should be eligible for a discount on meals and goods. The codes for any additional affiliations you may have, such as an Annual Pass or a Disney Visa Credit Card, will also be included on the Affiliation line.
To Log Into DVC Member Account, Follow These Steps:
Visit the official Disney Vacation Club website at disneyvacationclub.disney.go.com.
The login section is displayed in the center as soon as the website has loaded.
Enter the Username or Email Address in the corresponding fields after you've found it to continue.
Enter the password you created in the text box below.
You can access the account administrative interface by clicking on the Sign In button, which will take you there.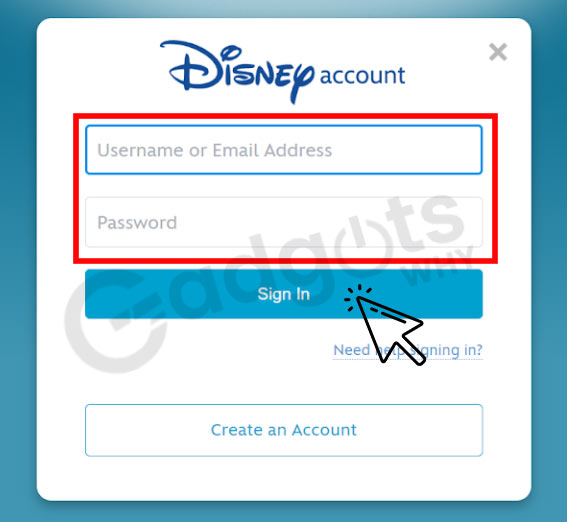 How To Use A Temporary Card?
By going to DisneyVacationClub.com/card, you may also print a temporary DVC identification card. To create your card, sign in to your Disney account and select "View Temporary Card." This card may be printed and carried about. You will only be permitted to use this temporary identification card for a period of one month. If you employ this strategy, be sure to verify the temporary card's expiration date in advance of your trip to determine whether a new one is required.