Listening to your favorite music, especially before bed is all you need for better sleeping. And trust me, many people enjoy tuning their favorite playlist to relax after a long day's work. And guess what? Moonbow (formerly Dubslabs) has introduced their bedphones, knowns as DubsLabs Bedphones Sleep Headphones for the positive effect on sleep. This post is dedicated to offering you an in-depth DubsLabs Bedphones review to check whether it fulfills all their claims or not?
The company promotes their Moonbow bedphones as the world's thinnest on-ear headphones made with soft foam covered with super-thin sleeping earphones. The best feature about these DubsLabs Bedphones is their patented on-ear design, which makes the speakers lie flat against the user's head, hence they can lie down comfortably while wearing the headphones. Isn't it a great feature for people who love side-sleeping?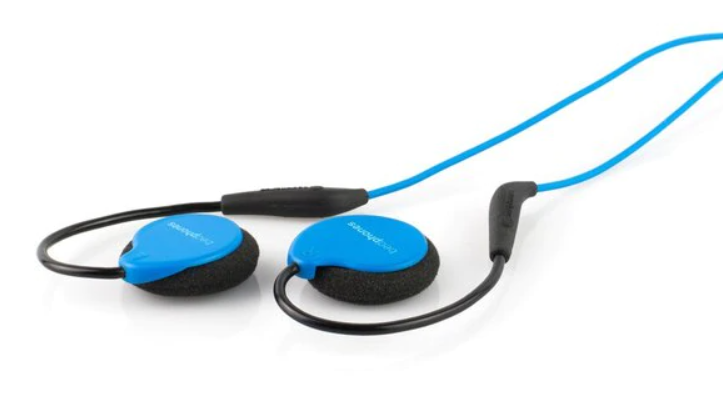 These wireless sleep headphones have come with a built-in microphone, volume and track controls, and a charging port. The Moonbow bedphones are easy to adjust for any ear shape and they have come with rubber ear hooks that help them to stay in place while you are sleeping. Therefore the chances of tangling are very less. The company claim that their Bedphones Sleep Headphones are apt for blocking all the unwanted noises and great for masking. More than this, DubsLabs earphones helps you stay asleep for better and longer, therefore you spend less time lying awake.
DubsLabs Bedphones Review – Look At The Key Features
Checking for the DubsLabs Bedphones features, the product is packed with loaded benefits and features including a wireless device, a 13-hour playtime, an on-ear design for extra comfort, and a carrying case with a memory wire. Find complete details below:
True Wireless Bedphones – These are amazing wireless Bluetooth headphones designed to connect with your smart device. So, there's no compelling reason to connect anything or fiddle with additional wires; simply connect them to your smartphone and play your favorite playlist.
13-Hour Playtime with 1 Hour Standby – Once your Bedphones are completely charged, they can play music for as long as 13 hours in a row. Obviously, we don't really suggest you sleep for 13 hours, however, it's ideal to realize that these earphones won't close off mid-sleep.
Microphone Feature Is On Point – The Moonbow bedphones can be used on the go without any need of charging 2 times a day. They have a built-in microphone for people hoping to utilize them for a call. Basically, position the mic close to your mouth, snare the speakers around your ears, and talk away.
Memory Wire For Easy Bend – Memory wire ear hooks bent and adjusted easily to the exact shape of your ear. This feature allows you to customize the fit and ensure they're cozy around your ears.
On-Ear Design – DubsLabs Bedphones Sleep Headphone speakers are incredibly thin and highlight a protected on-ear design proposed to make your sleep experience more comfortable. Rather than going in your ear (like earbuds), these speakers lean against your ear so you don't feel them as you move around in bed.
Carrying Case – At last, these Bedphones come with a sturdy small carrying case, which makes them travel-friendly.
What You Get Inside The Box?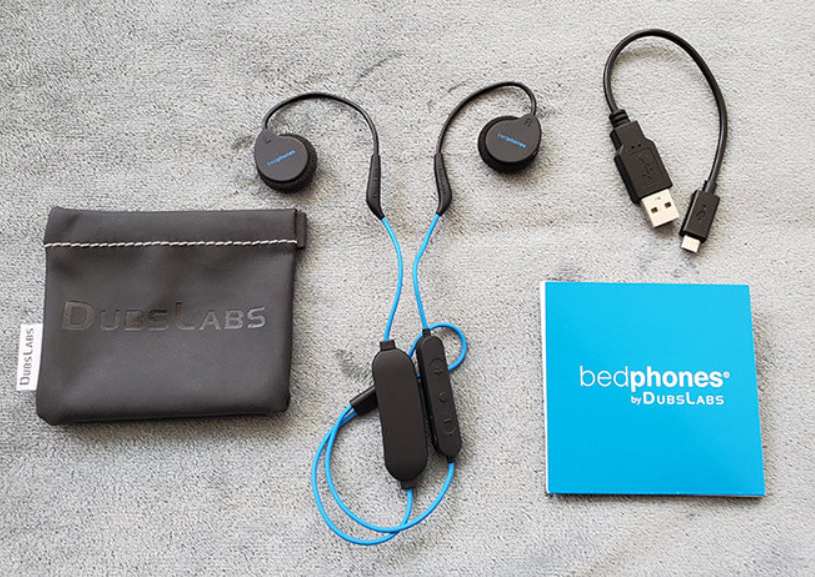 The packaging comes with everything that you will require to start your Bedphones. Each packaging box contains:
the DubsLabs Bedphone itself
a sturdy compact case for storage
extra pairs of speaker foam (likely 2 pair)
a satin eye mask to block the light
and a user manual
Bedphones came up with a free Mobile App for Android and iOS devices as well. You can use the Bedphones application to manage your playlists/music, smart mode, timer mode, etc.
Warranty of the Product
The product offers a one-year manufacturer's warranty along with a 30 days trial period and a simple return policy. The trial period of 30 days and a return policy comes with no restocking fees. One must keep a note that the one-year warranty is valid only if you have purchased the product from a DubsLabs authorized store.