Vudu is a well-known on-demand video streaming service maintained by Fandango Media company. There are no subscription services offered by Vudu. The alternative is to rent a movie and watch it whenever and wherever you like. To continue streaming without interruption, the Vudu Error Code 28 may need to be repaired. Otherwise, you won't be able to stream its paid and unpaid material. It is a cross-platform app, and errors with it are frequently encountered on gadgets including smartphones, computers, Android TVs, Apple TVs, Fire TVs, Roku TVs, Chromecasts, Xboxes, and Nvidia Shield. To access its enormous library of movies, TV episodes, live performances, kid's material, on-demand video titles, series, etc., it is important to identify the problem and discover solutions. In this blog, we discuss how to Fix Vudu error code 28 & Fix Vudu not working errors.
Causes of Vudu Error Code 28 & Its Fixes
Usually, you get the Error Code 28 operation timeout notification when there is a problem with the VUDU and internet. Additionally, you can experience this problem for the reasons listed below.
Bugs or technical issues
Antivirus
blocked or shut ports
Microsoft Firewall
Double NAT Configuring.
By using the below troubleshooting techniques, you can resolve this problem.
Turn off your firewall Temporarily:
Your firewall may occasionally stop your app from connecting to the internet. If you have error code 28 when using Vudu, you should briefly turn off your firewall and see if Vudu functions properly. Here are the specific actions.
To access Windows Settings, press Win + I. To update and secure, click.
Select Windows Security in the left pane. Click Firewall & network protection in the right pane.
Choose your active network in the pop-up box. I select the Public network in this case.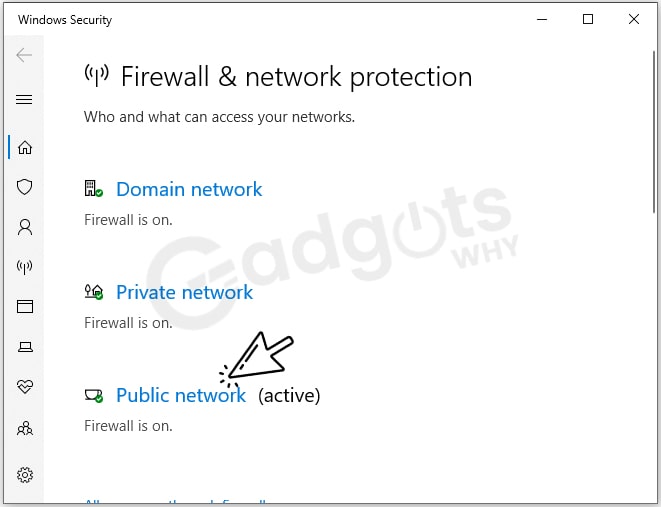 Toggle the Windows Defender Firewall button down in the ensuing window.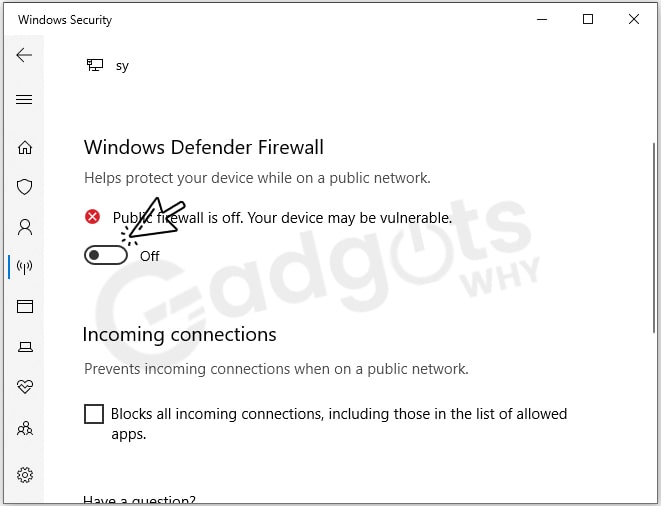 You can now access Vudu once more. You must enable Windows Defender Firewall and provide Vudu access through it for error number 28 to vanish. After activating Windows Defender Firewall, you can move on to the next step if the problem code is still present.
Follow our Smart TV Buying Guide. Top 9 Tips for you
Modify the DNS server address:
Incorrect DNS configuration on your computer may also result in Vudu error code 28. You can attempt Google's default DNS addresses by following the instructions below to fix the issue.
To open the Run window, press Win + R.
The Network Connections window will then open once you type ncpa. cpl in the box and click OK.
Select Properties by right-clicking the network you're currently using.
Double-click Internet Protocol Version 4 (TCP/IPv4) to access its properties in the pop-up window's Networking tab.
Select the General tab's option.
Type the following values using the following DNS server address:
DNS server to use: 8.8.8.8, DNS server backup: 8.8.4.4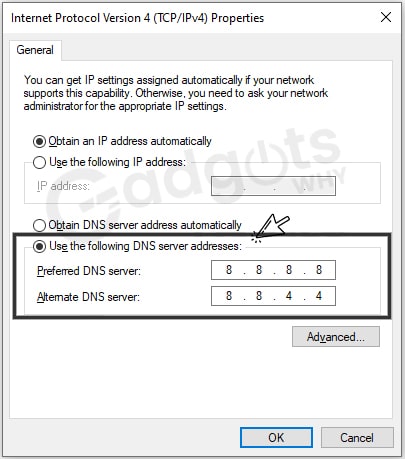 For each window, click OK to save the changes.
You can check to see if the problem code on Vudu has been resolved after updating the DNS server address.
Recommended: Activate HULU on your Streaming Devices
Try Vudu on Other Devices:
To see if the problem code 28 shows, try Vudu on different gadgets. Your device might occasionally experience issues. Consequently, when you access Vudu, the mistake is visible. Try to login in with the same account information on another device after logging out of your Vudu account on the one you're using right now. Verify the solution to the problem. Go to the following step if the issue is still present.
To fix Vudu error code 28 Reset your modem's settings:
Vudu Error code 28 Timeout procedure terminated by the timer indicates an issue with the Internet connection. To fix any issues that might be caused by the IP address, you should begin by resetting your modem and WiFi router.
Remove the modem's power cord from both the device and the outlet.
Remove the batteries from your modem if it has them.
Then, when one minute has passed, turn the modem off.
If necessary, replace the batteries, then connect the power cord.
Wait a few minutes to complete the reset process after connecting the power.
Now, the modem lights must be on.
Connect the device to the internet, then make sure the Vudu app is functioning properly.
Make sure to additionally reset the WiFi router if you're using a modem with a separate WiFi router.
Reinstall VUDU to fix Vudu Error code 28:
Click Start, then select Settings from the list.
Go to the Apps category.
From the tab for installed apps, search Vudu.
To uninstall Vudu, tap on it and select Uninstall.
To confirm, press Yes.
Install the Vudu app once more from the Microsoft Store.
Then log in to your account with your Vudu login information.
Press and hold the Vudu app tile on an Android or iOS device.
Then choose Delete or Uninstall.
In most cases, it fixes the problem with your Vudu app.
Try the other troubleshooting step if the error code can't be fixed.
Examine the Internet connection:
You should check your internet connection if the Vudu app displays error number 28 because a slow internet connection may be at blame. By coupling it to another device, you can test the network. You can get in touch with your internet service provider and ask them why if you are unable to identify the issue. If the issue has been resolved, check; if not, use one of the alternative troubleshooting techniques listed below.
Use a wired connection instead
Ensure that your gadget is WiFi-connected and has a fast internet connection. When using Vudu, if you encounter the error code 28, your WiFi connection can be the cause of the issue. You require a minimum of 2.5 Mbps for SD and 10 Mbps for HD to stream movies on Vudu. So you can use a wired connection to connect your device. The problem can be resolved most easily this way.
Also Read: Watch Peacock TV on Vizio smart TV
Wrapping up:
I hope you were able to identify the likely causes and effective solutions that will enable you to fix the Vudu Error code 28 operation timeout notification issue. You can stream your preferred titles without any restrictions once the problem has been fixed. If you want to share anything with us you can write to us in the comments sections below. Thank you for choosing our blog. For the latest updates, you can just explore our site.
Frequently Asked Questions:
How to fix Vudu Error code 28? 
Try these fixes if you encounter Vudu Error code 28:
1. Change the modem's settings.
2. Try using other devices with your Vudu account.
3. Switch to a WiFi connection for your TV.
4. Verify the firewall.
5. Switch to a wired connection from your WiFi.
What do you mean by Error code 28? 
Error codes 28 are typically brought on by a deficiency in drivers for the device that is causing them to appear in the Device Manager. The issue is almost always resolved by updating the device drivers. If that doesn't work, the hardware probably has a physical issue and needs to be changed.
Is Vudu compatible with Android?
On both your Android smartphone and tablet, you can now instantly view all your favorite movies and TV episodes! From VUDU, you may browse, rent, and view content. Get the VUDU Movies and TV app now to get started watching!
Can you stream Vudu from phone to TV?
It is exciting to announce that you can now use Google Chromecast to enjoy the newest movies and TV series on VUDU! Your laptop, tablet, or even smartphone may become your ticket to the newest movies and TV series on your large screen TV with VUDU on Chromecast.
How many devices can simultaneously stream Vudu content? 
Even though Vudu is a free service, there is no restriction on users opening extra accounts to get around any potential limit on the number of screens that can stream content simultaneously from one account.