Apple introduced a new Find My AirPods function a few years ago, which allows you to locate your misplaced AirPods using the Find My app on your iPhone, iPad, or Mac. Although the AirPods implementation isn't as powerful as "Find My iPhone," it can still be beneficial if your AirPods, AirPods Pro, or AirPods Max are misplaced. The most crucial thing to keep in mind is that Find My AirPods isn't as advanced as Find My iPhone. To work, the AirPods, for example, must be connected to the iPhone via Bluetooth. This means that if the AirPods are too far away, you won't be able to use all of their features, though Apple will do everything it can to assist you in finding them. However, let me tell you how can you use the ''Find my Airpods'' feature.
What is "Find My AirPods" and how do I utilize it?
Find My AirPods is available in the same way that Apple's other "Find" services for the Mac, iPhone, iPod, and Apple Watch are. You can trace your AirPods using iCloud.com or the "Find My" app for iPad and iPhone.
To use the feature, open the Find iPhone app and scan through your list of devices for your AirPods. You can then see where your AirPods are on a map and how they relate to your other Apple items. The option to play a sound from the AirPods appears when you tap the AirPods icon on the map.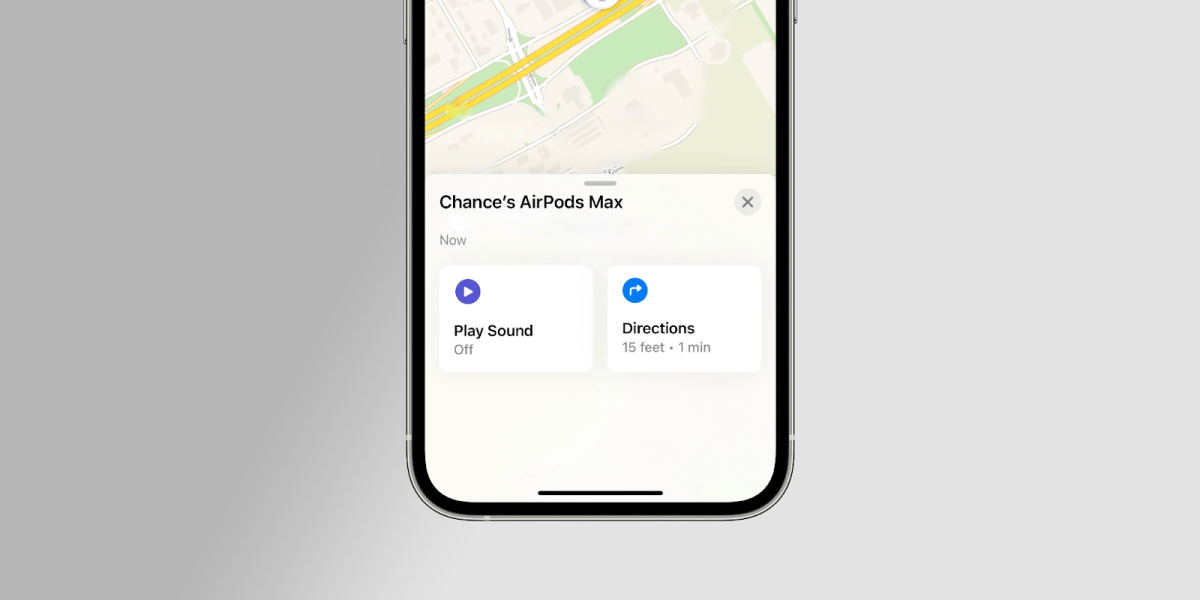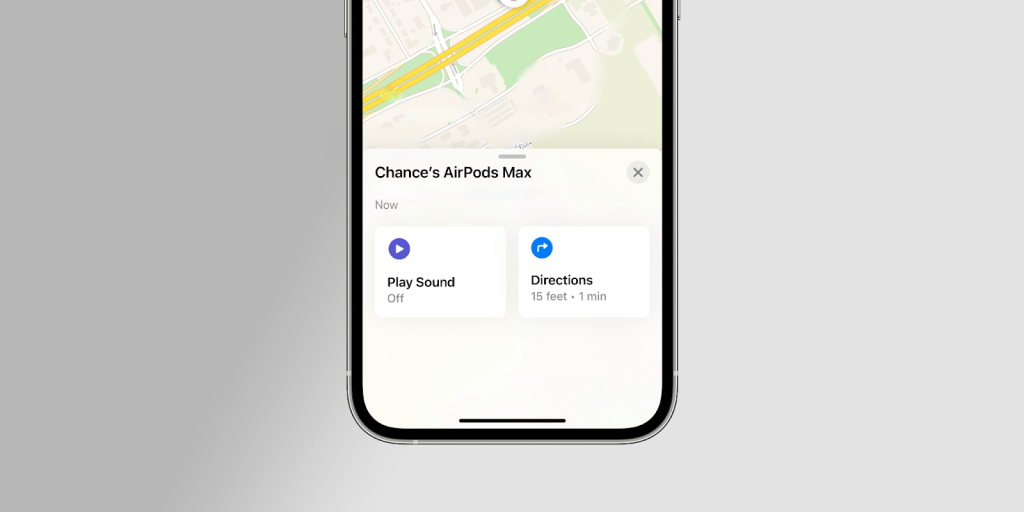 After you've started playing the sound, you'll be able to mute the left or right AirPod, as well as stop playing it. Because AirPods Max is over-ear linked headphones rather than totally wireless headphones like AirPods and AirPods Pro, this option isn't available.
If you've only misplaced one AirPod, the ability to mute it makes it easier to find it. While the AirPods' sound isn't the loudest, it should be enough to detect a misplaced earpiece in a calm area.
It's worth noting that these instructions only apply if your AirPods are out of their case and linked to your iPhone.
You'll see the last known location on the map if you have an AirPod that isn't linked to your iPhone, and pressing the "Play Sound" button will display a "Sound Pending" notice that says, "You will receive a notification when these AirPods connect to a paired device."
Apple's Find My AirPods feature is helpful for detecting nearby AirPods, but not so much for ones you've abandoned somewhere else. Despite the technical challenges, the feature is helpful and much-needed, especially given the AirPods' completely wireless design.
Now you have got an idea of how can you use the Find y Airpods feature in the right way. In terms of prevention let's have a look at what you can do to never lose your AirPods again.
Pointers that will help you never lose your Airpods
After much hunting, you may have finally found your AirPods. I know what you were thinking as soon as you got them back in your hands — you'll never lose them again. Because they are so small, it appears to be impossible to keep them without losing them. Here are a few pointers to help you never misplace your AirPods again.
Bud Skin/Earhook can be used
There are silicone or rubber skins available for Apple AirPods that may fit exactly on the bud. The covering skin can mold itself to your ear opening, preventing them from coming out during exercise.
Skins with Earhooks, which make it look like sports earbuds and keep it on your ears, are also available. You can acquire AirPods Accessory Set with Case, Ear Hooks, and Strap if you want entire protection for your AirPods case and AirPods.
In this case, use Tic Tac or Mint Decals
When you're in a large crowd, you can't afford to ignore the possibility of having your AirPods stolen. Well, there are a few simple tactics you may use to prevent pickpockets away from your AirPods. For your Apple AirPods case, you can just purchase some Tic Tac, Mint, or similar-looking decals. The next time you glance at your AirPods case, it will undoubtedly remind you of a mint or candy flip-case.
Your Phone Number: AirPods
Do you worry about losing your AirPods on the street or in public? You may just name your AirPods with your phone number. As a result, if someone finds it elsewhere, they may be able to find the phone number in the device name when attempting to connect. You may wish for them to contact you in order to return it to you. See how to rename your AirPods if you don't know-how.
Connect your iPhone to AirPods.
Go to Bluetooth in the Settings menu.
Make a tap with your AirPods.
The name can be tapped.
Fill in the new name (phone number).
**Note: If you name your AirPods with a phone number, that phone number will be visible to the public. If you don't want to divulge your real name, give your website URL or Twitter account instead, and hope for a nice samaritan to return your gadget.
For the case, use a Keychain Protective Cover
As you may be aware, there are numerous protective coverings for your AirPods case available in a variety of styles. The ones that resemble keychains are the most useful. You may tie your AirPods to your house or car key to ensure that you never lose them again.
A GPS/Tracking Tile should be attached to the case
You can attach an additional GPS tag or Key tracker tile to the AirPods Case Protector Skin with Keychain Hook. It allows you to track your AirPods even if the device is turned off. Now is the time to order a Tile Mate Tracking Tile from Amazon.
AirPods are really painful to lose, yet unlike other headphones, you can find them rather easily. Please be aware that if you lose it, the lucky guy who finds it will be able to pair it and use it. You can't put a software lock on a lost AirPod or do anything else to secure it. It is preferable that you do not lose it and that you always stay safe by following the steps outlined above.