Others in your home may find it annoying when you watch movies or binge-watch your favorite TV show on your living room TV. Using wireless headphones is the ideal method to view your preferred shows on Fire TV without disturbing others. We will assist you today if you have not yet discovered a way to connect your wireless or Bluetooth headphones to Amazon Firestick and Fire Stick Bluetooth headphones not working. On Amazon Fire TV or Fire TV Stick, let's learn how to pair and use Bluetooth headphones and how to fix if your Firestick Bluetooth headphones not working.
How to pair Bluetooth Headphones with your Firestick?
The method is much the same if you've ever paired headphones with a tablet, smartphone, or set of speakers. Here are detailed instructions to Pair Bluetooth Headphones with your Firestick.
Your Bluetooth device should be turned on and in pairing mode.
After that, switch on your TV projector.
Now, select an input that will allow you to use a Fire TV stick or box.
Scroll down to Setting and then select Controllers and Bluetooth Devices when you reach the Fire TV main menu.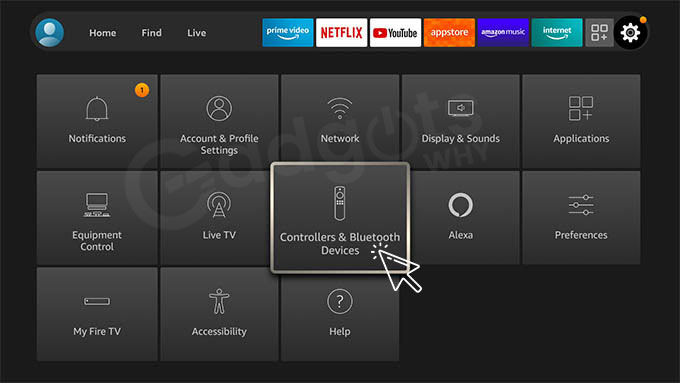 Select other Bluetooth Devices by clicking on them.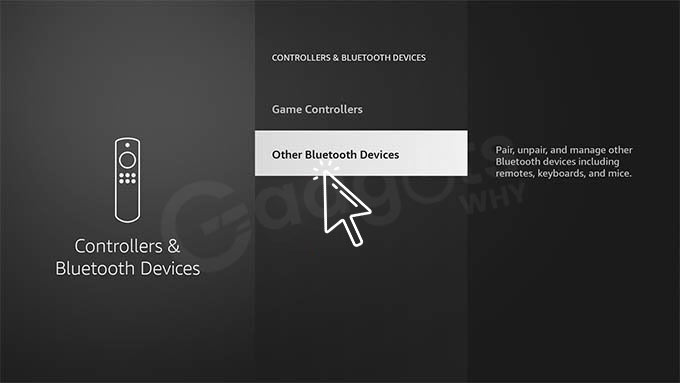 After that from the screen click on Add Bluetooth Devices.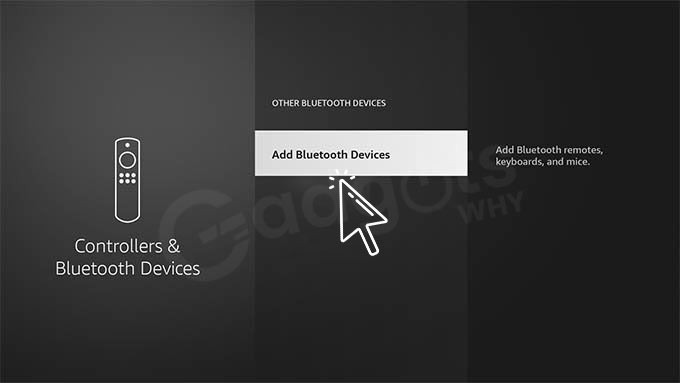 The process of looking for compatible devices to pair with will begin.
Wait for the appearance of your speaker or headphones in the list of Available Devices.
Select the device and then wait for the pairing process to complete.
Your Firestick or box will now route audio to the linked device.
To disconnect your connection, simply turn off the device.
But how can you tell what version your set box is using right now and whether there has been a new update for your set box? It's all quite straightforward: It's necessary to connect and turn on your box or stick. Additionally, the proper HDMI input has to select on your TV or AV receiver. Maintaining the remote close by is also a smart idea. Take a look at the home screen's left column, which will feature a selection of alternatives. You can locate Settings at the bottom if you scroll down. To choose it, click in the center of the remote's control wheel. Now you must scroll to the right until you reach "System." To access the About section, click it. From the most recent update to the version you are currently using, all of the information saves here.
Recommended: Know where to enter the Amazon Firestick Activation code
How to Fix Firestick Headphones Not Working issue?
There might be no sound emanating from the Firestick while the Bluetooth headphones are connected. This is a result of the device's improper Firestick connection. The headphones linked to the Firestick can fix with a few easy steps.
Turn the Amazon Firestick on and off
Make sure your Amazon Fire TV remote is connected. Turn off your TV with your Amazon Fire TV remote. Hold off for a while. The process of restarting your TV's functions may take some time. No more interruptions or problems will exist when you restart your Amazon Fire TV.
Reconnect Bluetooth device to Fix Firestick Headphones Not Working issue:
Your current Bluetooth headset needs to be disconnected. Reconnect the headset to the TV.
Open the Firestick TV's settings.
Select Bluetooth Device & Remote from the menu.
Pair your Bluetooth headphones again by clicking Add A Device.
Reset your modem or router.
It's optional to restart the modem or router. If none of the measures indicated above were able to assist you, try this final step. By using the three methods listed above, the problem will probably be resolved.
Disconnect every cable connector that is attached to your router.
Take some time to wait.
Reconnect all of the cords to the router, then wait for the Wi-Fi to connect.
Pair your Bluetooth headset with the Amazon Fire TV to complete the process.
Make sure it's compatible to Fix Firestick Headphones Not Working
First, make sure that the Bluetooth devices you are using on your Firestick are compatible with it, as well as that you are wearing the appropriate headphones. It's possible that some low-energy Bluetooth headphones won't work with Firestick. Mpow H5 Bluetooth Headphones for Firestick are one example of a pair of headphones. More suitable Bluetooth headphones for Firestick are the Super EQ S1 and COWIN E7 Pro models.
That's all there is to it when it comes to Fix Firestick headphones nor working issues to enjoy your favorite music or shows with headphones. The experience of utilizing headphones to view movies or TV episodes is just unique.
Procedure to Change the Volume on a Bluetooth Device using firestick
There are no volume control buttons on the Firestick. Instead, to manage the volume on a Firestick, we must download particular programs. This is not a problem if the Bluetooth device can control the volume. Follow the instructions below if your Bluetooth gadget, such as shopping model AirPods, lacks volume control buttons.
Also Read: Change Time Zone on Firestick
Precise Volume App use:
Sideload the Precise Volume App from Firestick to your Fire TV and install it there. To sideload the apk, choose between ES File Explorer or Downloader on Firestick. The user can manage the Firestick's volume for free with this app.
Turn on your Firestick and pair your headphones.
On your remote, press the Home button, then choose Apps.
To start the Precise Volume App, tap on it.
You can adjust your headphones' volume by lowering the media slider.
The Precise Volume app runs smoothly on your device. However, if you want to try another method you can use this method.
Using Mouse Toggle App:
Try Mouse Toggle on Firestick if you want to explore other alternatives when your slider is difficult to use. This app is available for $2.99.
Launch the Mouse Toggle App after installing it on your Firestick with Downloader or ES File Explorer.
Activate the mouse service and set it to launch automatically when the device starts up.
Open the Mouse Toggle app and hit the Play button twice on your remote control to bring up the cursor.
The cursor will appear on the app automatically.
Concluding Words:
As you can see, pairing your Fire TV Stick with Bluetooth headphones or a portable Bluetooth speaker is rather simple. Additionally, connecting numerous speakers or headphones simultaneously. As a result, your system is far more adaptable, enabling you to carry your home entertainment experience with you everywhere you go in addition to running it entirely on a Fire TV Stick. Hope you liked our article and find it useful, don't forget to share your thoughts in the comments section below.
Frequently Asked Questions
Why won't my Bluetooth headphones connect to my Firestick?
1. Pair your Fire TV and Bluetooth device.
2. Scroll to Settings on your Fire TV. Next, choose Bluetooth Devices & Controllers. Choosing Other Bluetooth Devices. To unpair your Fire TV remote, press the Menu button.
How can I link my Fire TV to my Bluetooth headphones?
Scroll up to Settings > Controllers and Bluetooth Devices > Other Bluetooth Devices on the Fire TV's home screen. Watch for the name of your speakers or headphones to show up in the list of Discovered Devices. When it does, choose it and wait for the pairing to finish.
How Many Pairs Of Bluetooth Headphones Can A Firestick Support?
The Amazon Fire TV Stick can attach up to seven different devices, however only one of those devices can play audio at once when using Bluetooth.
Is Bluetooth audio available on Firestick?
The more recent versions of the Amazon Fire TV Stick and Fire TV Cube all have Bluetooth capabilities that let you associate ONE pair of Bluetooth headphones with them. From the Main Homepage, select Settings and from there click on Controllers and Bluetooth Devices followed by other Bluetooth Devices to access the Bluetooth Options Menu.
How do I modify the Firestick's audio output?
On your Fire TV Smart TV, update the audio settings as follows:
On the Fire TV remote, press and hold the Home button for 5 seconds. Press the Settings button on your remote control if it has one. Choose Sound. Your desired settings can be changed using the sliders and options.