Best Ways to Fix Camera Lag on Android: Android phones include cameras that can convert you into a photographer at any time and in any location. But what if it causes you to miss that priceless moment of a youngster smiling, a kitten napping, or anything else? You'll want to speed up your Android camera app if it's taking too long to capture images and movies. The strategies listed below can help you speed up the camera or fix Camera Lag on your Android phone. So, let's take a look at them.
1. EXIT RECENT APPLICATIONS TO FIX CAMERA LAG
Android is notorious for running multiple apps in the background on your phone until you kill them. One or more of these resource-hungry apps could be operating in the background and using a significant portion of your phone's memory.
That could be the cause of a sluggish camera app experience. You can close the recent apps on Android if such apps aren't too important.
To access the multitasking menu, swipe up from the bottom of the screen and pause midway (or hit the Recents button). Swipe the applications upwards to close them.
Attempt to use the Camera app once more.
2. CHANGE THE CAMERA SETTINGS
The camera app on your phone comes packed with features and tricks that may or may not be very useful to you. Disabling some of the less useful features should help make the app more responsive, especially if you're using a low-end Android phone or an old phone.
To access Settings, open the Camera app on your phone and tap the gear-shaped icon in the top left corner.
Toggle off the Scene optimizer, Scan QR codes, and Location tags switch.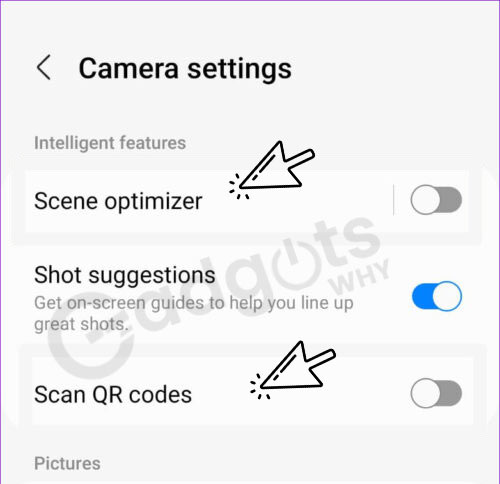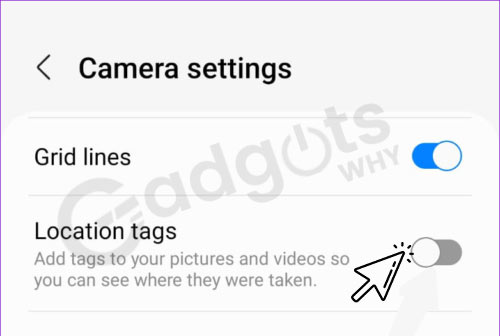 After that, go to Picture formats and turn off RAW copies.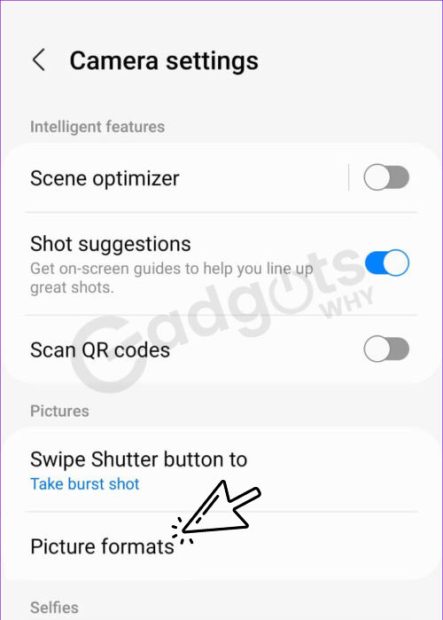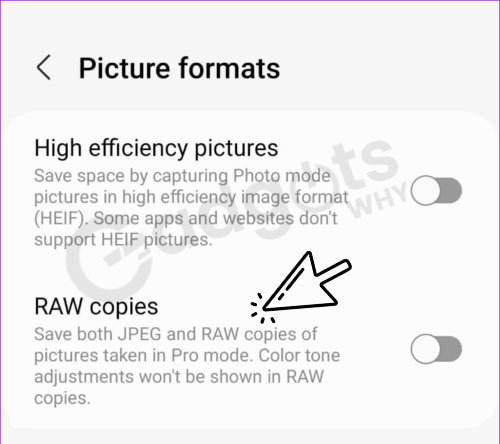 Restart the camera app after that to see whether the lag has gone away.
Planning on switching to iPhone? Know the most exciting iPhone features it offers
If your phone's storage space is running low, the camera app may have trouble saving photographs or videos. To avoid any slowdowns and fix camera lag, Google suggests keeping at least 10% of total storage free.
To check your phone's storage capacity, open the Settings app and go to Battery and device maintenance.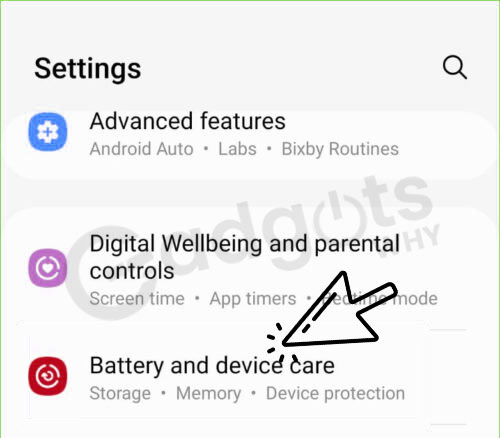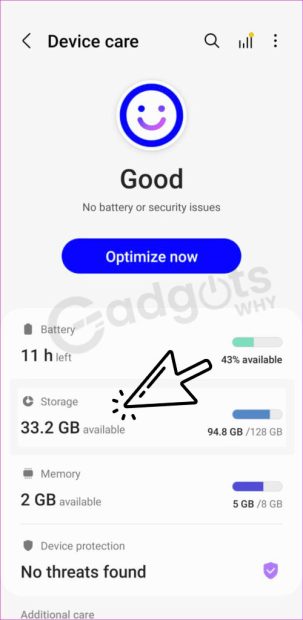 Identify huge files and remove unnecessary apps or games to free up some disc space. You could also consider transferring some of your files to online storage.
4. DISABLE POWER-SAVING MODE AND FIX CAMERA LAG
Enabling the Battery Saver might help you save battery life by limiting how much power your phone uses. However, your Android phone's performance will suffer as a result of this, and several features will be disabled. As a result, stutters and delays may occur when using the camera app.
To avoid this, you should off your phone's power saver mode by following the steps below.
Go to the Battery and device care section of your phone's Settings app.
Go to Battery and turn off the Power saving switch.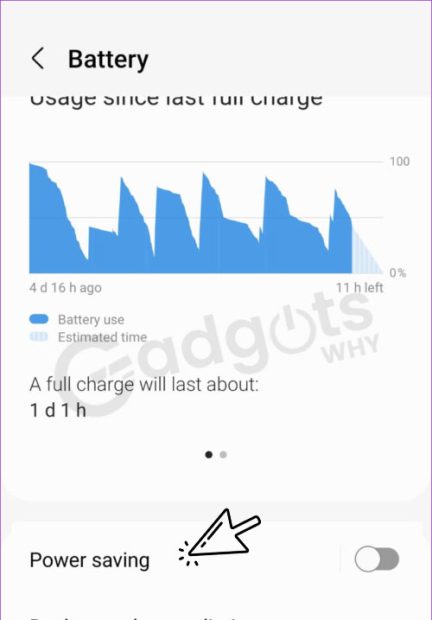 5. CHANGE THE PROCESSING SPEED (FOR SAMSUNG PHONES ONLY)
If the camera app on your android phone is excessively slow or laggy, you may speed things up by changing the phone's processing speed. Here's how to do it.
Navigate to Battery and device care in the Settings app on your Samsung Galaxy phone.
Go to Battery and select More battery settings from the drop-down menu.
Select High from the Processing speed drop-down menu.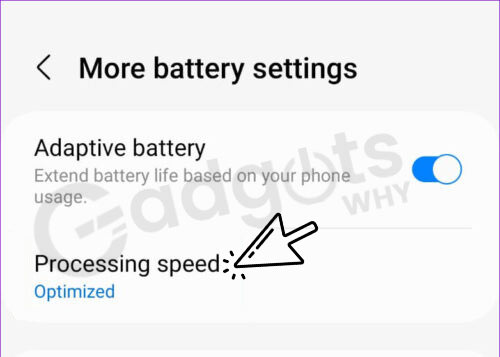 You can also choose to set the processing speed to Maximum.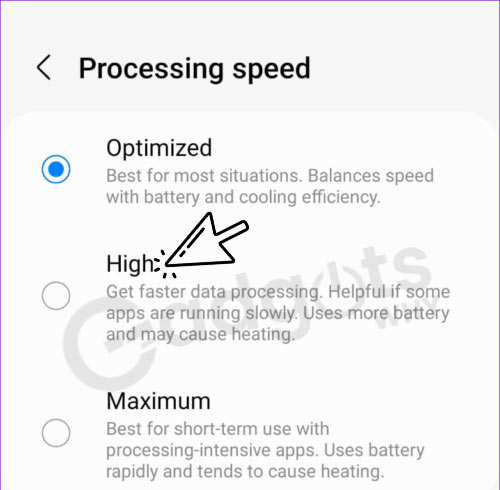 This, however, may cause your phone to overheat and fast drain the battery.
Know the World's 10 best Mobile Phone Brands
6. SOFTWARE UPDATE INSTALLATION TO FIX CAMERA LAG
Your Android experience can easily be ruined by a faulty software update. There's a potential that the latency and stutters you're experiencing with the camera app are due to the Android version you're using, and that the issue has been resolved in recent versions.
Open the Settings app and navigate to the Software Update section to install any pending software updates.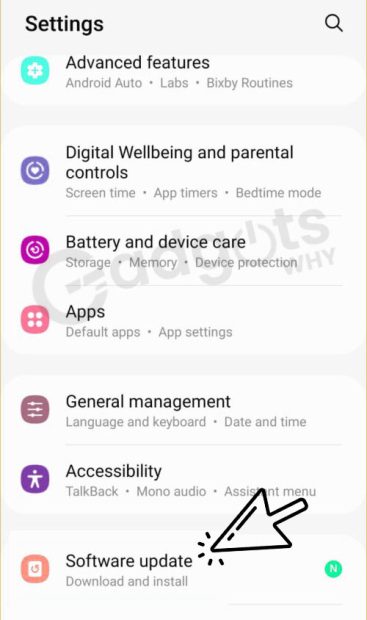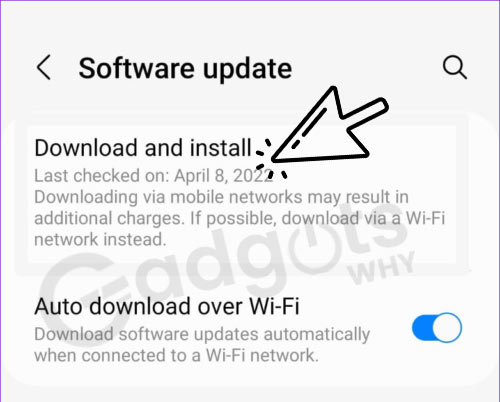 We also recommend switching to or rolling back to a stable version if you're utilizing any early Android beta releases.
7. REMOVE THE CACHE FROM THE CAMERA TO FIX CAMERA LAG
The camera app on your phone, like any other software, collects cache while in use. If such cache is no longer available for some reason, the app's performance may suffer. You might try emptying that cache to check whether your Android phone's camera slowness is resolved.
Long-press the Camera app icon to bring up a menu, then tap the (i) info icon.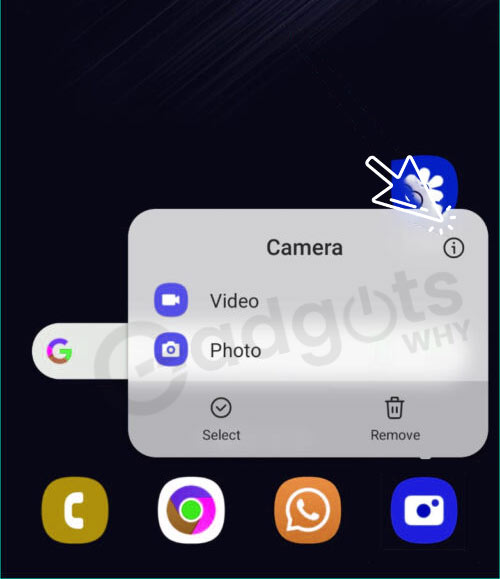 Select Clear cache from the Storage menu.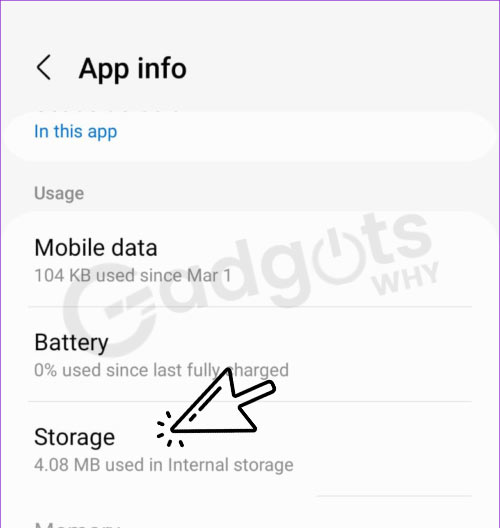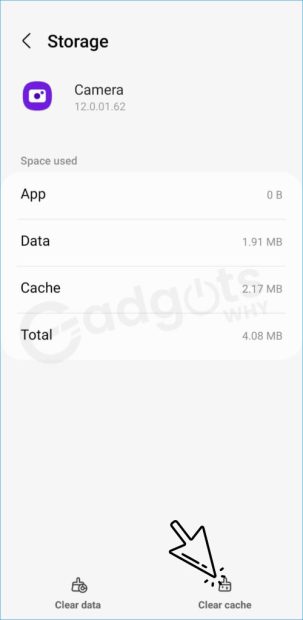 If the camera app still lags, restart it.
Wrapping up:
Smartphone cameras are among the best on the market today. However, if the software isn't up to par, that high-end camera will be useless. The camera app's lags and stutters should not be the reason you miss a crucial moment. So, go through the steps outlined above to resolve the camera lag on your Android phone. Have you used our advice on how to deal with your smartphone's camera crashing? So don't forget to leave a comment telling us what you think of our suggestions and whether things went well, and come check out our other blogs on the website.
Frequently Asked Questions
How do I reduce the lag in my camera?
Choose a lower webcam resolution; if it's too high, the video may lag. To adjust the resolution, go to the settings menu in the webcam software on your computer.
Why is it that the camera on my phone is so slow?
The frame rate slows down in low-light situations, resulting in a lag in the viewfinder. To avoid this problem, either go to a better-lit area or set Flash to Always on. Your phone must sharpen the image quality in low-light circumstances, which takes time and requires you to keep your phone steady.
Why does it take so long for my camera to capture a picture?
When you click the shutter button on your camera, it may not snap a photo right away for a variety of reasons. The camera is having trouble focusing properly. The camera's self-timer mode is set to two seconds. An image or video clip is being processed by the camera.
What is a High Dynamic Range (HDR) camera?
High Dynamic Range (HDR) mode is one of the camera modes available on Samsung smartphones running Android 4.2. It allows you to see more detail in your photos by extending the exposure range. This option allows you to capture images in both bright and gloomy environments without losing detail.
Is it possible to improve the quality of a camera app?
That depends on what you mean when you say "camera quality." Apps can provide you additional control over the software algorithm that analyses and renders your captured images. You might, for example, boost exposure, stabilize a photo, or focus on a certain place.
What is the greatest phone camera setting?
Tips and strategies to improve your smartphone photography
Focus and exposure can be tweaked.
Make use of HDR mode.
When possible, use natural light.
Keep your shot steady.
Take photos in bursts.
On-the-go picture editing
Install a camera app from a third-party developer.
Which mobile photography app is the best?
Some of the finest Android photography applications are listed below.
Adobe apps.
Google Photos.
Hyper Focal Pro.
Magic ViewFinder apps.
Open Camera.