Avast's popular antivirus software includes an executable file called instup.exe. In general, this is a safe file. This executable file is, however, occasionally used by hackers. The file is used to infect your computer with malware and viruses. System errors such as "instup.exe program error," "cannot find instup.exe," and "instup.exe failed" result from this. This easy-to-follow article will teach you how to detect and remove the instup.exe malware from your computer. To protect your Windows 10 PC from additional harm follow our guide on how to Fix Instup.exe Application Error on Windows 10.
What is actually Instup.exe?
The official file description for the instup.exe program file is "Avast Antivirus Installer." Instup.exe ensures that everything works well when installing Avast Antivirus on your PC. There's more: the executable file keeps Avast up to speed with the latest virus definitions on your device.
Note: Virus definitions (also known as virus signatures) are files that aid in the detection of viruses and malware on your computer by security software.
In summary, instup.exe is responsible for installing antivirus software as well as updating the app's virus definitions. Consider the program file to be Avast's setup and update helper. In its native condition, instup.exe is a trouble-free software that consumes minimal system resources. It only operates in the background when virus definitions and software updates are required. While Avast's software is updated on a regular basis, virus definition updates are installed on a daily basis. There's no official indication of how often these updates happen, but according to some sources, Avast updates its malware definitions more than 100 times every day. That could be true because the corporation employs "Streaming Update" technology to deliver upgrades to consumers as soon as new dangers are discovered. Avast does, in fact, conduct many updates in the background on a daily basis. As a result, instup.exe will run in the background several times every day. That explains why the application file is frequently active in Task Manager.
Trending: Fix CPU Performance Issues in Windows 11
How to Fix Instup.exe Application Error on Windows 10?
There are several ways to get rid of this potential system issue. To get the best potential outcome, follow the solutions in the sequence shown below.
Run a Malware and Virus Scan on Your Computer
The first step in resolving the instup.exe issue is to run a malware and virus scan on the machine. This will detect any viruses that are caused by instup.exe. It will put them in quarantine and prevent them from doing any more harm.
To scan your computer, you can use any antivirus software. Viruses should be removed from your Windows machine. However, the following are some of the top antivirus programs available:
Kaspersky Free Antivirus is a free antivirus program developed by Kaspersky Lab.
Bitdefender Antivirus is a free antivirus program.
Microsoft Windows Defender is a security program developed by Microsoft.
AVG Antivirus Free
Remove any viruses or malware from your computer by scanning it. After that, restart your computer and see whether the problem persists.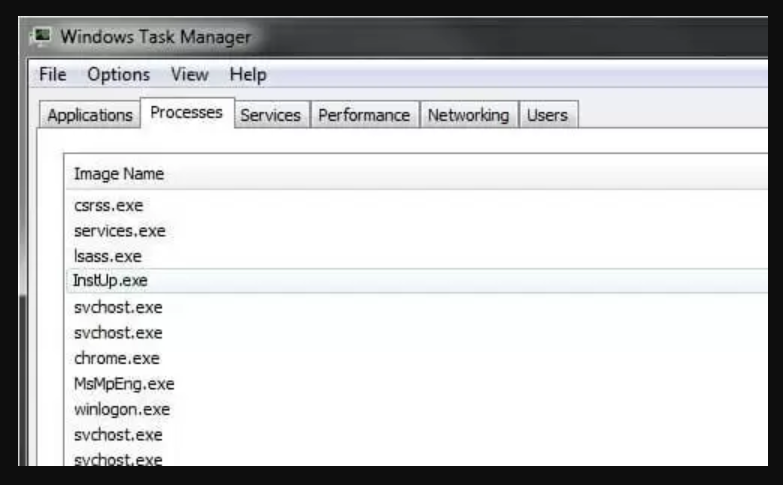 If this does not resolve the issue, move on to the next option.
Resolve Using the System File Checker in Windows
You can use the Windows System File Checker to check for any corrupted or damaged files on your Windows system.
This also searches your PC for infections and removes them.
To use Windows System File Checker to scan your machine, follow the simple steps below-
Go to your Windows Start menu's search bar.
Type command into the search bar, then press and hold ctrl + shift. To open Command Prompt as an administrator, press Enter.
If you're asked for permission, say yes to proceed.
To start the scan, run sfc/scannow in the Command Prompt window and hit Enter.
Any corrupted or damaged files in your system will be detected by the System File Checker. This contains the instup.exe-related corrupted files. Use the Command Prompt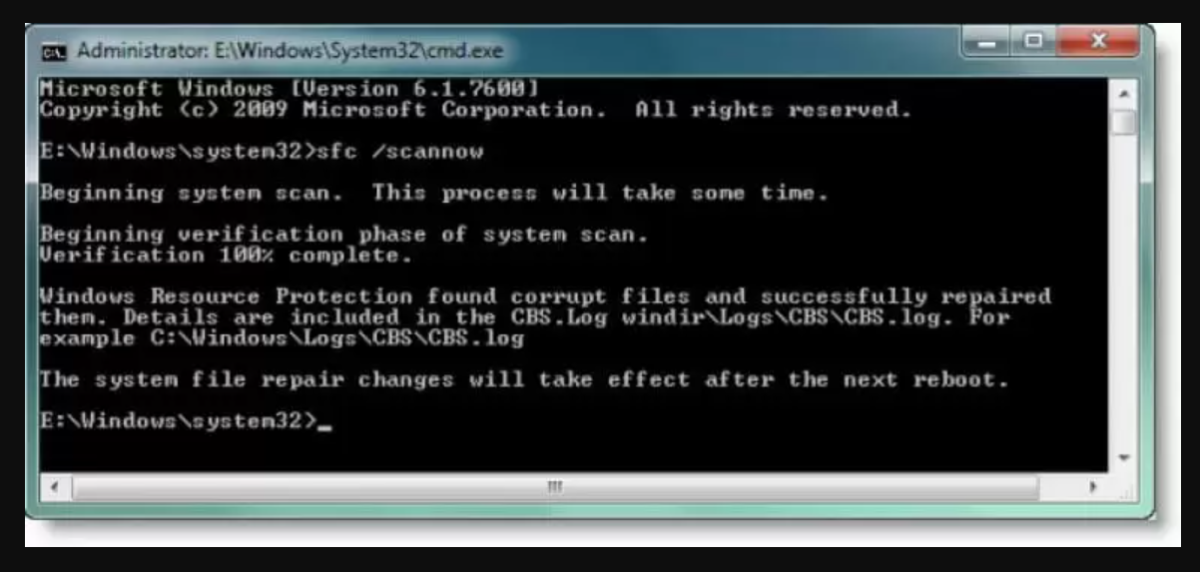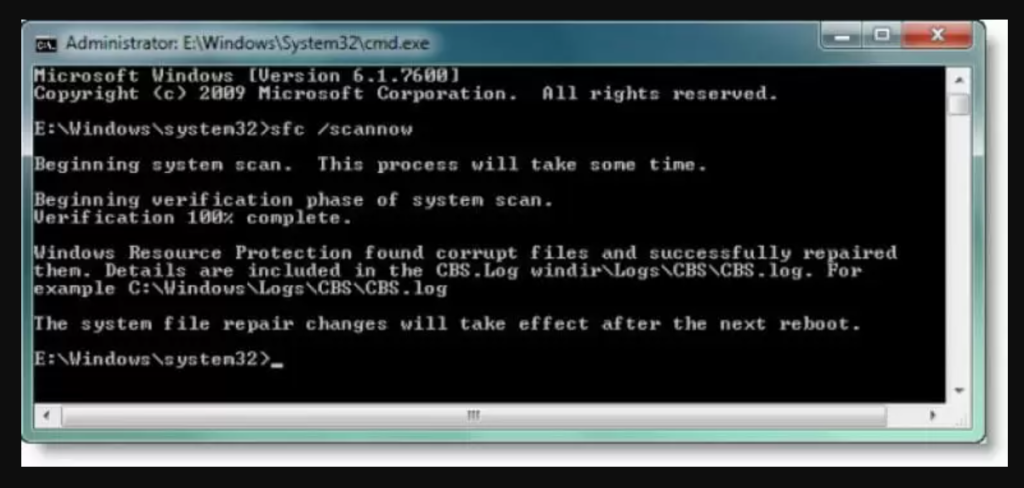 Close the Command Prompt once the operation is finished. Restart your PC after that.
Check to determine if instup.exe is still creating issues after your machine has restarted. If the issue still exists, move on to the next option.
Stopping instup.exe from running indefinitely to Fix Instup.exe Application Error on Windows 10
We know that instup.exe is an Avast Antivirus software. Avast Antivirus includes a self-defense element. It prevents malware or viruses from deleting any Avast system files. It also prevents malware from deleting Avast registry entries.
In Avast Antivirus, disable the self-defense mechanism. It enables you to configure instup.exe so that it does not run continuously.
To disable this feature in Avast Antivirus, follow the steps below.
On your computer, open Avast Antivirus.
Go to Avast's user interface and select Settings from the drop-down menu.
Uncheck the option Avast self-defense module after clicking on the Troubleshooting option.
You'll also need to get rid of the Avast update log files. This stops instup.exe from running indefinitely. To erase the Avast log files, follow the procedures below:
On your computer, open File Explorer.
Go to C: drive > ProgramData > AVAST Software > Persistent Data > Avast > Logs.
Delete the Update log file from this directory.
After that, restart your computer and check to see if instup.exe is still running. This should resolve your computer's issue. However, if it doesn't, move on to the next option.
Guide to check the graphics card on Windows PC or laptop
Install the latest Windows updates.
Updating your Windows to the most recent version can sometimes resolve computer issues.
As a result, installing the most recent Windows updates on your machine should resolve the issue with instup.exe.
To easily install Windows updates, follow the steps below:
Type Update into the search bar on your computer and hit Enter.
A new window will open with all of the available Windows updates.
If any updates are available, select the Install Updates option.
Wait for the process to finish before restarting your computer.
Check to see if the problem has been resolved after resuming. If the problem persists, move on to the final option.
Install the latest Windows updates to Fix Instup.exe Application Error on Windows 10
Updating your Windows to the most recent version can sometimes resolve computer issues.
Undoing Changes with Windows System Restore
Isn't there anything that can be done to fix the problem? Restore your Windows system to a point before the issue occurred. This should remove all of the modifications you've made in the last few days.
This will also return your system to the state it was in before instup.exe was installed. To do a Windows system restore with ease, follow the steps below.
Note: This technique requires the use of a Windows Installer DVD or a boot disc.
Put your Windows Installer disc or a boot disc in the drive.
Restart your computer and choose the disc you just installed.
When you see the message, press any key. "To boot from a CD or DVD, press any key."
Choose a language, a time zone, and a keyboard method.
Then select Repair your machine from the drop-down menu.
Select the C: disc, which is usually where Windows is installed, and then click Next.
Select System Restore from the System Recovery Options box.
To select a restore point, follow the System Restore wizard's instructions.
Finally, click Finish to restore your computer.
Wait for the process to complete before restarting your computer.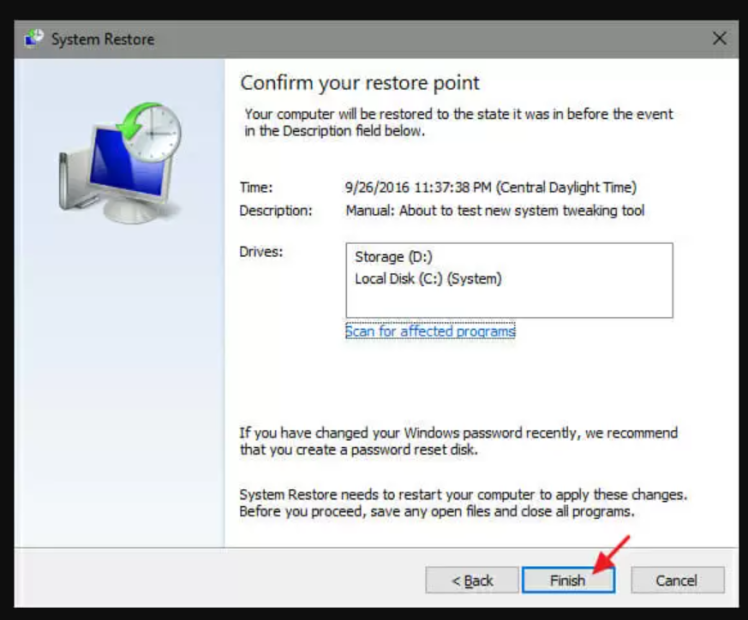 Check to see if instup.exe is there on your machine after restarting it. If it doesn't, your issue has been resolved. This approach will undoubtedly solve the instup.exe problem if no other solution works.
Is Instup.exe a safe program?
After installing virus definitions or program updates, instup.exe should automatically stop executing. If the application file continues to run in the background, there is a problem. There are two options to think about:
1. The Avast antivirus program isn't working properly.
2. The genuine instup.exe is being disguised by malicious software called Trojan Horse.
You'll learn how to tell if the instup.exe application file on your computer is legitimate or malicious in the next section.
Is it safe to use Instup.exe? Is it a Virus, or is it something else entirely?
Checking the software file's location as well as its digital signature will help you determine its legitimacy. To do so, follow these steps:
Go to the Details tab in Task Manager and look for instup.exe.
In Task Manager, right-click instup.exe and select Open file location.
Multiple instances of the process may be running; right-click on any of them to continue. However, keep in mind that you must repeat the instructions for each Task Manager instance. You never know which one is a virus masquerading as a legitimate instup.exe application file.
Verify that the file is in this folder using File Explorer's address bar- C:\Program Files\ Avast Software\Avast\setup.
It's most likely a malicious copy if the file isn't in this folder on your computer. Continue to the following step to verify the file's digital signature. This can help you verify that the instup.exe file on your computer is legitimate.
Right-click instup.exe and choose Properties from the context menu. You may get the same result by right-clicking the process and selecting Properties from the Task Manager.
Select the Digital Signatures tab and look for Avast Software s.r.o. in the Name of Signer column.
It's a malicious copy if Avast isn't the digital signer of the file. You should delete the file from your computer as soon as possible. Even better, scan the file with a virus or malware scanner (preferably a different antivirus tool, not Avast).
Outcome: How to Fix Instup.exe Application Error on Windows 10
The executable file Instup.exe belongs to Avast Antivirus. Hackers may use it to infiltrate your computer with viruses and malware. Aside from that, it's a safe file that installs and updates Avast Antivirus on your computer. If, however, your computer begins to have problems as a result of this file, use the methods provided in this article.
Use antivirus software to scan your computer. This ensures that your computer is free of visible malware. If it doesn't work, try running the Windows System File Checker. It removes corrupted files from your computer. Instup.exe can also be disabled. This stops it from running in the background and updating your Windows system. This should also assist you in resolving the problem. If nothing else works, try using Windows System Restore. This will return your computer to its original state, free of malware and viruses.