It will be nearly hard for you to remember your passwords for different accounts unless you use the same password for all of them. Furthermore, using the same password is extremely unusual because the passcodes you establish have distinct criteria, and some passwords you use are not even chosen by you. Given that, most of you prefer to enlist the assistance of your iPhone: you can set your iPhone to remember passwords. An iPhone can easily save your password. But how can you verify your iPhone's stored passwords when you need to utilize them on another device or share them with others? Don't worry if you don't know how. I'd like to demonstrate methods to hack saved passwords on iPhone within 2 minutes. You will be able to meet your demands whether you want to see stored Wi-Fi passwords or app credentials.
In terms of security, no other Android device beats the security level of Apple iPhone products. With the amazing iOS feature, you are allowed to secure and reuse your saved passwords every time you need them. However, there may be times when you require to recover your own saved password manually, because of your finger-print not matching issue or you are unable to use your Face ID lock. To retrieve your iPhone saved password, you are either asked to sign in to a different device or just need to create a new password by entering the valid details. Here's how you can hack all your saved passwords on an iPhone device. Use this 2-minute trick for the best results with such consummate ease!
Useful Topic: Activate Siri on iPhone 13
View iPhone Saved Passwords – Steps To Follow
Following are the major steps that you need to follow as soon as possible:
To begin the process, unlock your iPhone and go to the Settings app and scroll down your available screen to reach Password.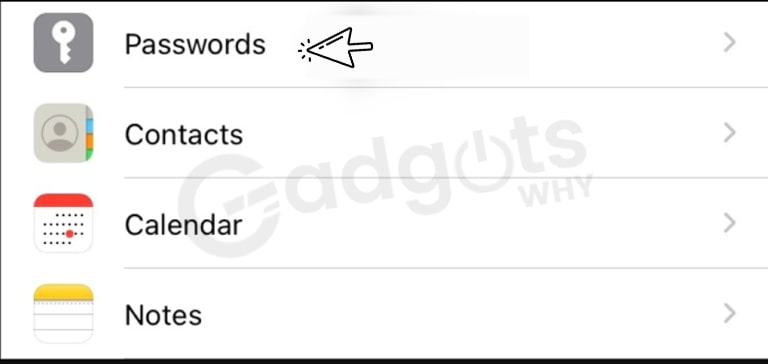 Click on the Password button to proceed further.
Now, it's time to authenticate your login identity and for that, you can either use your iPhone passcode, Face ID, or Touch ID.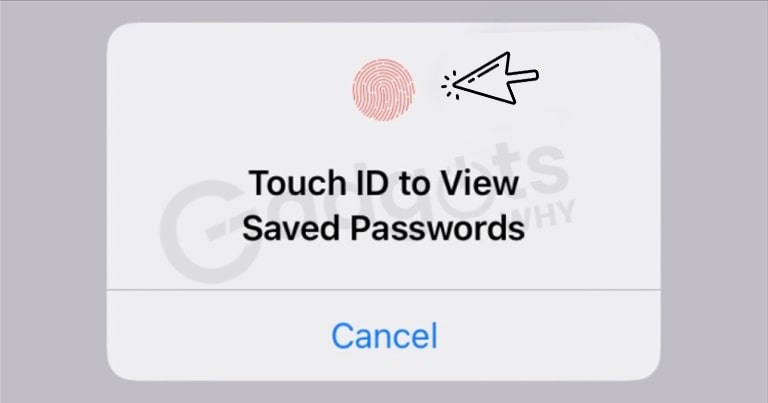 After the completion of successful authentication, you will see a list of all saved passwords that have been saved on your Apple device.
Simply scroll down the list to discover the one you wish to view.
Alternatively, you can type the name of the service which you want to access in the Search bar, located at the top of your screen.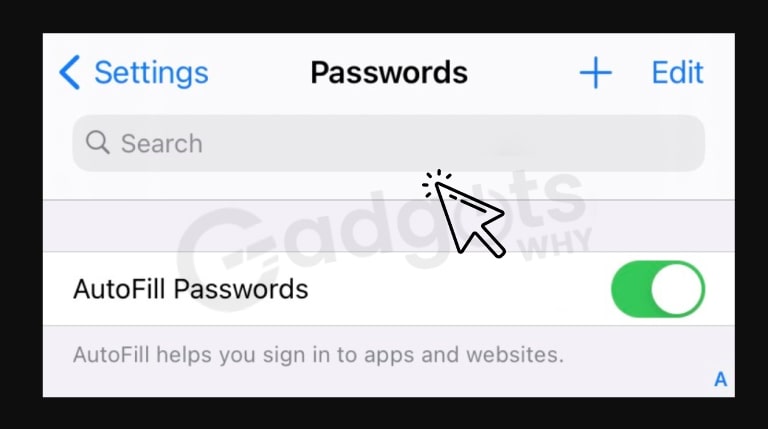 Check For Apple's New Security Recommendations
Recently Apple has introduced a new privacy feature for their potential users. The newly launched feature allows and helps iPhone users to crosscheck all the previously saved passwords in the device for duplicates. You might know fact that duplicate passwords are easy to hack and can put your accounts at a major risk. Earlier, the user would require to look for all the duplicate passwords on their own, which was a hectic job to complete. With this new amazing feature, Apple has reduced the burden of potential iPhone users by minimizing their efforts required to find duplicate passwords.
Brownie Read: Android boot loop
More than this, from now onwards, Apple will also encrypt and cross-check all your saved passwords with leaked databases available on the internet. In case, your password shows up in one of the leak database lists then it means your account is compromised and you will need to take some necessary action ASAP! To make you aware, Apple will show the information regarding the same in the 'Security Recommendations' section and you can change any such compromised passwords to maintain your privacy.
I hope, by using this guide details you can easily find all your saved passwords on your iPhone. If you face any such issue, during the process, feel free to post your query to the comments section below.
Recommended: Apple Maps Showing Wrong Location
Frequently asked questions:-
How to Find and Change Passwords on iPhone? 
– Launch the Settings app.
– "Passwords & Accounts" will appear.
– Select "Website and App Passwords." You may be prompted to enter your passcode or use Touch – – ID or Face ID to log in.
– Your iPhone will now show you your whole list of stored passwords.
How can I access my stored passwords on an iOS 15?
Go to Settings > Passwords in iOS 15 and iPadOS 15, and System Preferences > Passwords in Monterey to view all of your passwords. To access its information, tap or click on it; once inside, use Edit to make adjustments. You can remove an unused login from the list or while editing.
Is there a password manager available from Apple?
You may use iCloud Keychain to keep your passwords and other safe information up to date across all of your devices. iCloud Keychain keeps track of items so you don't have to. It fills in personal information, such as Safari usernames and passwords, payment cards, and Wi-Fi passwords, on any device you authorize.
How can I locate my Safari passwords?
– Safari allows you to view stored passwords.
– Launch Safari.
– Select Preferences from the Safari menu, then Passwords.
– Sign in with Touch ID or your user account password.
– Choose a website and then click Edit.
– Click Delete Password to remove a password.
Is the keychain password the same as the Apple ID password?
Normally, your login keychain password is the same as your user password (the password you use to log in to the computer). If your keychain password differs from your user password, it will not open automatically, and you will be prompted to input the keychain's password.
How can I restore lost iPhone keychain passwords?
Navigate to your user's Library>Keychains folder and choose Restore. You might also browse in your User Library>Preferences folder>any com. apple. keychain for the preference files.