Let's see how you can access the Discovery Kids Latin America channel and watch all those interesting and fascinating shows. Discovery Kids, or DK, is a Latin American pay television network based in Miami, Florida, which is owned by Discovery, Inc. It began as a programming block on Discovery Channel Latin America. Pan-regional, Colombia, Southern, Mexico, and Brazil are the six live streams on the channel, each having its own HD simulcast feeds. Until 2019, the station featured an HD edition with a distinct schedule that was carried throughout Latin America. In addition to the United States, the network is available in the Caribbean and Puerto Rico. That's enough about Discovery Kids Latin America channel for now.
Feeds of Discovery Kids Latin America channel-
The station offers five different feeds, each with its own HD simulcast stream-
Pan-regional feed: available in most Latin American nations, as well as the Caribbean. Colombian (UTC-5) and Argentine (UTC-3) time zones are used. And then there's Peru.
Mexican feed: only available in Mexico, with a distinct timetable and TV series. It operates in the UTC-6/UTC-5 DST time zone of Mexico City.
Colombian feed: only available in Colombia, with a modified schedule. The time zone is set to Bogotá (UTC-5).
Southern feed: having a modified schedule, transmitting to Argentina, Paraguay, and Uruguay. The time zone is Buenos Aires (UTC-3).
Chilean subfeed: accessible with local advertising in Chile. During the winter, it switches to a +1 timeshift feed, delaying programming by one hour to reflect the country's time zone. It operates in the UTC-4/UTC-3 DST time zone of Santiago.
Brazilian feed: airing just in Brazil, with a separate timetable and TV shows. It uses the Brasilia time zone and broadcasts in Portuguese (UTC-3).
Where is the Discovery Kids Latin America channel available for you to watch?
These are the channels where you can enjoy this amazing Discovery Kids Latin America channel-
| | |
| --- | --- |
| Claro net TV Brazil | Channel 100 (SD)Channel 600 (HD) |
| Dish Network Mexico | Channel 310 |
| DirecTV Latin America | Channel 330 |
| Sky Mexico | Channel 303 |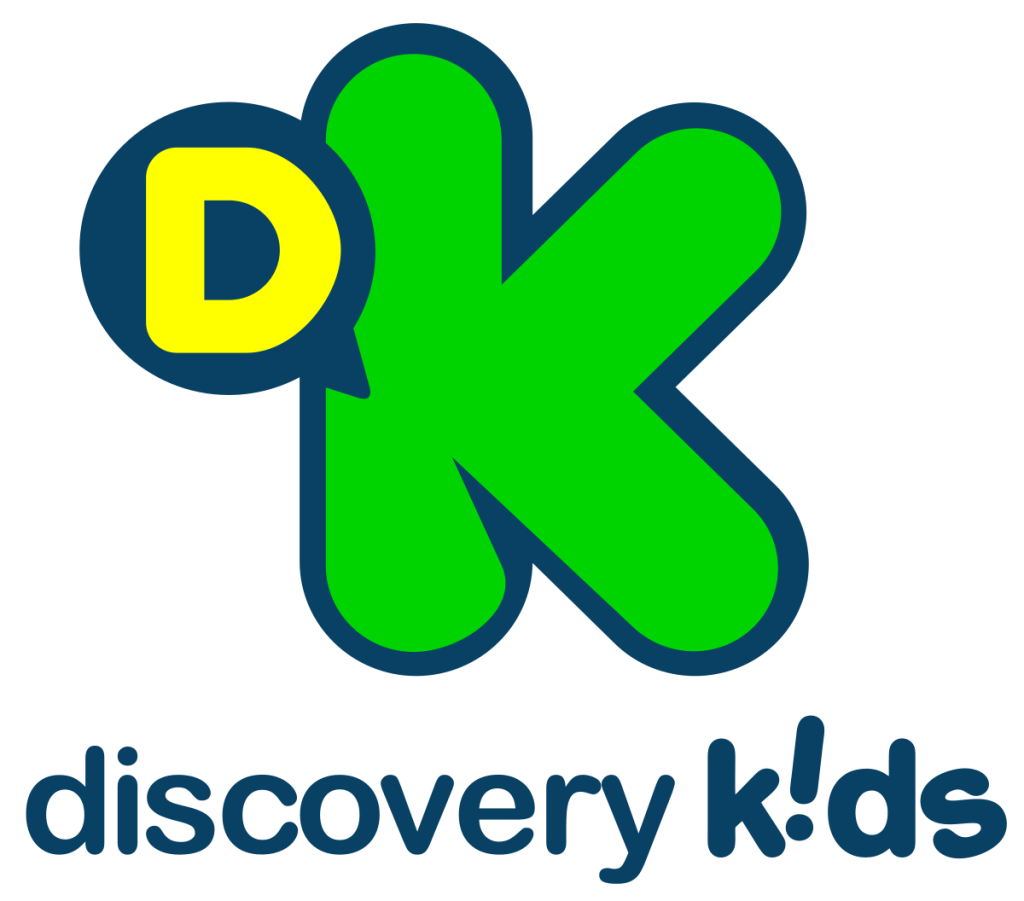 Something interesting about the channel-
The Discovery Kids Tour- The Discovery Kids Tour (La Ronda de Discovery Kids) was a series of live events in which "Doki," the channel's mascot, and characters from the series visited towns and performed. Although the final event under that moniker took place in 2008, the channel continues to host events in Latin American locations on a regular basis. Another comparable initiative, Exploration, which focused on the environment, was launched in 2009. Only in Mexico, in 2010, a comparable event named En sus Marcas, listos, ya (On your marks, get set, go!) took place. They performed Expreso Discovery Kids (Discovery Kids Express) in Mexico and Venezuela in July, August, and September 2012.
Best shows of Discovery Kids Latin America
It's time for you to roll into the channel and get everything on the top so that you can sit back enjoy these shows with your kids. So let's give you some of the recommendations that are among the list of famous shows.
DOKI
Doki, commonly known as Doki Adventures, is a Discovery Kids animated children's television series that first aired on April 15, 2013, in Latin America. Portfolio Entertainment is in charge of the show's production.
Mundi, Oto, Anabella, Gabi, and Fico, a ten-year-old dog, are members of the Worldwide Expedition Club, a travel club. The series was renewed for a third season on May 12, 2016, which debuted on March 4, 2017, and a fourth season on May 12, 2017. In 2005, Doki was the Latin American mascot for Discovery Kids. Doki was subsequently expanded into a complete series by JBMW Media, with Portfolio Entertainment producing and distributing the show.
BARBIE DREAMTOPIA
Barbie Dreamtopia is a media series created by Mattel Creations and animated by Snowball Studios, an Israeli animation studio focused on toddlers and children aged 5 to 11. Julia Pistor, one of Mattel's executive producers, devised and produced the show. In this series, Chelsea Roberts and her elder sister, Barbie, journey through their own make-believe world known as Dreamtopia. They find the whole new munchable universe there, swimming with miniature mermaids in rainbow rivers and floating with fairies over cotton candy skies.
ANGRY BIRDS BLUES
The Blues (Jay, Jake, and Jim) and the Hatchlings from The Angry Birds Movie star in Angry Birds Blues, a Finnish computer-animated television series. It was created by Rovio Entertainment and its associated firm Kaiken Entertainment, with animation provided by Bardel Entertainment, in the same manner as the film. The series debuted on Toons.TV on March 10, 2017, and was later continued on the Angry Birds' official YouTube channel after Toons.TV was shut down.
PEPPA PIG
Peppa Pig is a children's television show that airs in the United Kingdom on Channel 5 and Nick Jr., in the United States on Nickelodeon/Nick Jr., in Australia on ABC 4 Kids, and in Latin America, including Brazil, on Discovery Kids. Each episode runs for around five minutes. Peppa Pig is a fictional female pig that lives with her family and friends. Each of her companions is a different animal species. Peppa's friends are her age, whereas Peppa's younger brother, George, is his. Everyday activities such as going to playgroups, swimming, visiting grandparents and relatives, going to the playground, and riding bikes are frequently included in episodes.
ALL HAIL KING JULIEN
All Hail King Julien is a computer-animated 3D streaming television series from the United States. It features King Julien, Maurice, and Mort from the Madagascar animated film series and takes place in Madagascar before the incidents of the first film, making it a prequel. It's the second Madagascar-themed DreamWorks Animation program.
The first five 22-minute episodes of the series were broadcast on Netflix on December 19, 2014. On October 16, 2015, Season 2 was released. Season 3 was released on June 17, 2016, Season 4 on 11th November 2016, and Season 5 with the subtitle Exiled was released on May 12, 2017. On December 1, 2017, the fifth and final season was published. Reruns of the sitcom are presently airing on Universal Kids and ABC Me in the United States and Australia, respectively.