Instagram has become the new norm these days. You would hardly find anyone who is unaware of the social media app. Recent leaks suggest that Instagram is all set to pay creators for making reels. Let's have a look at all we know about this leak.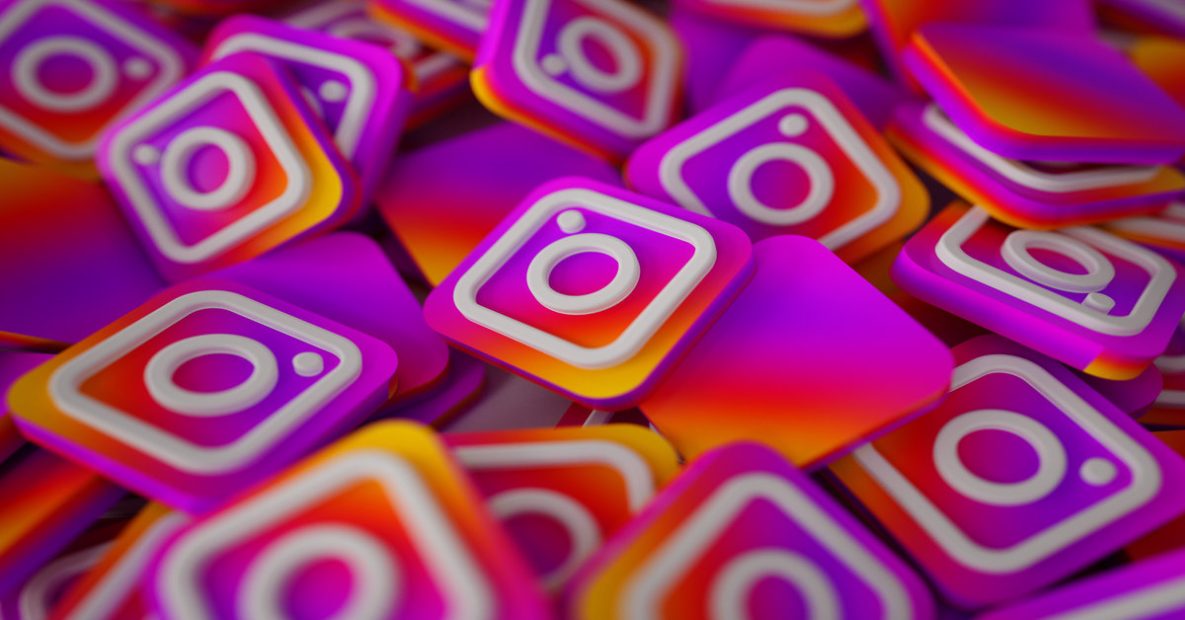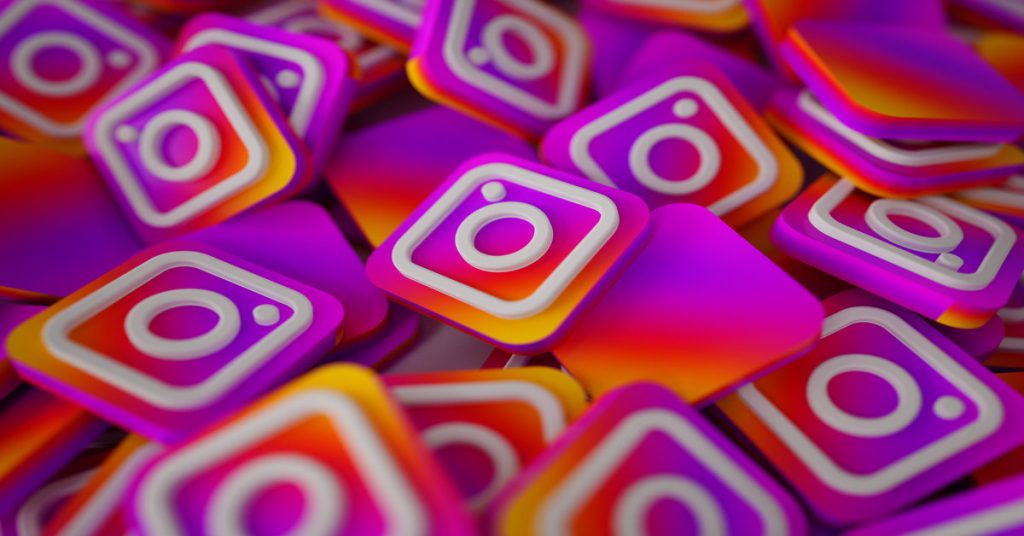 Facebook-owned Social media app Instagram is supposedly going to pay content creators who make reels on Instagram. The latest feature would enable creators to earn every time they post a reel, and speculations suggest that it is called 'Bonuses'. In order to understand this, we need to understand certain aspects pertaining to reels. So let's dig in.
Instagram introduced the reels feature back in 2020 to compete with the short video app TikTok. In a matter of a few weeks, the feature became a sensation. Users all over the globe started extensively using reels and a significant number of users started preferring Instagram over TikTok.
Instagram earns through ad revenue and the more the users, the higher the engagement. Higher engagement would mean that the advertising revenue would be higher for Instagram. It hasn't even been a full year and the number of creators who work on reels has increased by unimaginable rates.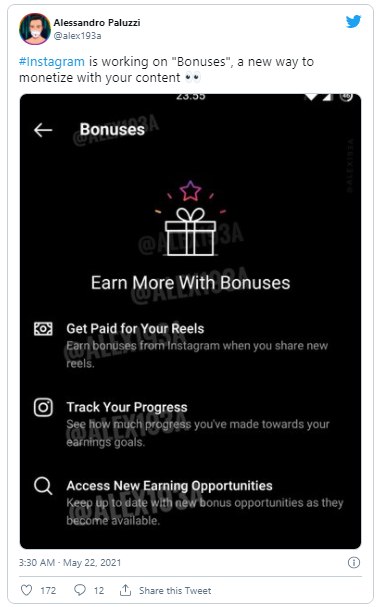 Instagram's 'Bonuses' feature
A tweet by android developer Alessandro Paluzzi suggested that Instagram would be introducing a feature for its creators. Paluzzi shared a screenshot of the 'Bonuses' feature in his tweet, saying that Instagram is working on a new way to monetize content.
Though there has been no official news or confirmation from the photo-sharing app or Facebook, but the leaks do signal towards this feature. Instagram would introduce this feature only for Creators and not all users at the moment.
As per the screenshots and speculations, the feature is being tested as we discuss. Instagram has had this trait of regularly testing and trying new features to enhance user experience, privacy, and accessibility among others. Snapchat introduced something similar to the Bonuses feature earlier this year.
Instagram would be looking to reward the content creators and influencers who have made reels such a success via means of this feature. It is imperative that there would be a 'Bonus threshold' which will be the bare minimum criteria for monetizing the reels.
The Reel Enigma
Instagram has been very supportive with reels and reel creators since the very beginning. The introduction of reels citing to the TikTok ban in India became another golden opportunity for the photo and video sharing app. Instagram introduced some of the quirkiest yet aesthetic features in order to make reels more popular.
The target users would be the ones with a high audience engagement and strong volume of upload. These users are generally associated with Professional accounts or the ones which have been verified by Instagram.
The filters and Augmented Reality elements Instagram has added to their reels make them so much more entertaining. The experience becomes wholesome with the touches of AR.
Creators can incorporate popular songs and they can even add their own audio or voiceovers to reels. The musical element adds a different charm altogether.
Not only does it come with aesthetic features and enhancements but also with timer and countdowns to perfect the right shot at the right time.
When it comes to playback speed, almost everyone understands how important it can turn out to be. Reels can be customised with many p-layback options such as 2x speed or 0.5x speed among others.
With all these features Instagram had already made its intentions clear for Reels. The fact that the venture simply skyrocketed makes it even better, hence making the developers add more and more to the venture.
Therefore the Bonus feature is an addition to the ambitious promotion of reels and creators on the photo sharing app. The Bonus feature is set to be a part of the Insights menu and would also come with added sub-features. Users will be able to view the number of plays, likes, accounts reached, and more under the same category. Since there has been no official declaration, the exact timeline for the release of this New Insights feature cannot be determined. The future holds a good amount of possibilities for this feature for sure. How do you think the Bonus feature would affect the world of reels?