Moving to a new neighborhood can be very challenging. Of, course no one knows what kind of people live and how do they conduct themselves. For new movers, this can be a nightmare in some cases. But no need to worry at all. We all are aware of the benefits of socializing with people and making new friends. However, is that easy as it sounds? Well, let's find out. Nextdoor is a service that helps people of a neighborhood to interact among themselves. Joining this Nextdoor group could be your first step in making new friends in your new neighborhood. In this article, we will guide you on how to join Nextdoor and make new friends.
Everything about Nextdoor
Nextdoor is a service that caters to the needs of people living in a small area/ neighborhood. It feeds them about essential happenings and know-how of the neighborhood. It also helps individuals to connect with each other and share moments of life.
Nextdoor is a hyperlocal social-networking website/ app. Nextdoor has roots in San Francisco, California. It was launched in 2008. However, it became available to United States residents only In 2011. People can share posts on this service who live in the same neighborhood.
Addon Read: Top Music Recognition Apps to Identify Songs
Why you should join Nextdoor?
This is a very interesting and important question. We all must have appropriate knowledge of anything that we are going to start. So, here are some pros of joining Nextdoor.
First of all, it is a free service. So, you will not have to shell even a penny to get all the benefits of this service.
It provides an opportunity to interact within the neighborhood. Many people might find it hesitant to interact with new people. However, this process can become easy with a service like Nextdoor.
Provides information about the neighborhood. This is very important for people who are thinking of moving to a new area. A Nextdoor group can provide them with the necessary information to make a sound choice.
To existing members of Nextdoor, it provides essential news and information about neighbors, agencies, and businesses in real-time.
It is a source of verified residents only. There can be no person who does not belong to the neighborhood. Hence, it is quite secure and trustable.
Nextdoor is a great medium to get to know about local things. One can know about shops, places to visit, parks, government institutions, etc.
It can be very helpful for children to find and make new friends. Many times, children are not able to find other kids of their age. This can make them lonely and locked indoors. However, with Nextdoor, it can be prevented.
Requirements for using Nextdoor
There are a few requirements which one needs to fulfill in order to use the services of Nextdoor. One can access Nextdoor if they:
have a secondary home
rent or own a home
own property for future home building
have a property on rent in the neighborhood.
Also Read: Fix Jar File on PC using JarFix Software
Quick and Easy steps to join Nextdoor
Collaborating with other people is a very essential social skill. Moreover when your collaborators are your neighbors, then this process becomes even more interesting. Nextdoor provides this opportunity to its user. Here are the Quick and easy steps to join Nextdoor.
There are five major steps to join Nextdoor. They are:
Connect to your neighborhood
First of all, you will have to create a Nextdoor account. You can do that by visiting their official website. However, if you have received an invite then follow these steps.
Now, using any browser, search for nextdoor.com.
On the webpage, you will have to provide your residential address and email.
Then you have to choose the Find Neighborhood option. You will be sent to your existing neighborhood Nextdoor page if it is already made. However, you will have to create a new if it is not.
Now fill in the details and complete the process.
However, if you have a code then choose and provide the code to give credit to your lovely neighbor who invited you. Complete the sign-up process and finally address verification.
Now, you are all set to go to the next step.
See Also: Stream BAFTA Awards on Roku
Address Verification
For address verification, you will have to visit nextdoor.com/verify.
Then click on Verify Phone option.
Now you will have to choose your country code and enter your mobile number. Select the text me code option to get a code via SMS.
Fill in the code in the respective field on the screen and submit.
In case you have moved to a new neighborhood, you will have to update your address. This is a very crucial process as you will not get access to the new Nextdoor group.
To get access you will have to update your new address and join the new neighborhood.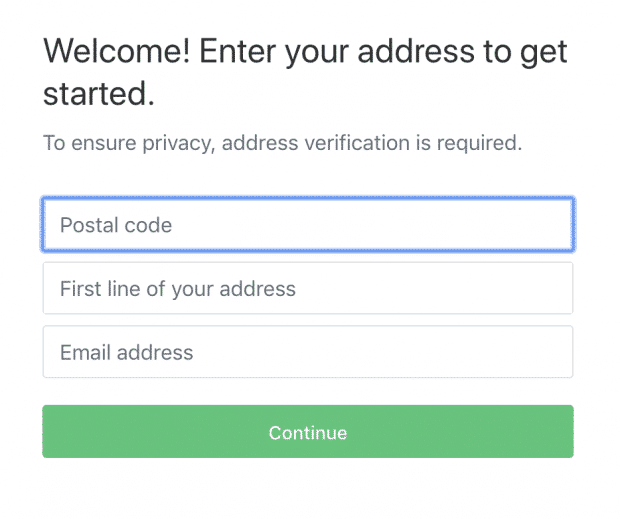 Confirming email address
When you enter the email during address verification, it should be confirmed later. A confirmation link is sent to your email. You will have to click on the link to confirm your email.
You may skip this step for the time being. However, your Newsfeed reminder will show a red flag indicating that email confirmation is pending.
You can change your email anytime. There is a limitation on the number of new emails.
Download the Nextdoor app
In order to get the latest update about your neighborhood at any time, one should download the Nextddor app on their mobile phones. The app is available for iPad, Android, and iPhone users.
Introduction on the Nextdoor website/app
The last step in joining Nextdoor is to introduce yourself. To do so, you will have to post an introductory post on the Nextdoor website. The post can be like
"Hello all, I'm your new neighbor. I have just moved to this area. We are a family of three. We love cooking and serving. So, you all are welcome on dinner any day!"
You can customize your posts and accounts to your neighborhood preferences.