Life is so crucial to handle, especially in the COVID-19 crisis, as millions of people have lost their lives. Meanwhile, if you are an apposite Android user, you will now be able to measure your heart rate or breathing with your new Pixel device. This is what at least Google claims. That is why to analyze Google's claim, here we have come up with the steps to measure heart rate with Google Pixel phone. So, if you are fascinated enough by how to measure your heart rate with your Pixel phone, here's a complete guide for you.
With the most updated feature and technology, smartphones are growing and becoming more and more powerful by the day. With this, now you can monitor your heart rate and breathing using just your phone's sensors. Yes, you get that right. Google has started rolling its new update to the Google Fit app that allows your mobile to detect your pulse rate by opening your device's camera.
How Google Fit App Works?
The new heart rate monitor is a new addition to the technology, which is supported by Google Pixel devices. Now, the question arises of how it works. Well, both features heart rate and breathing use your pixel cameras to check accurately your vitals. Your device's rear camera will measure any of the color changes in your finger to calculate the exact heart rate yours. While on the other hand, the front-facing camera uses your facial recognition to count your breaths you take in a minute.
This post will help you to understand how you can capture your heart rate using your Google Pixel phone. Stay with the page.
Must Read: Must-have Google Products for Home
What You Need The Most?
The ability to track your pulse with your phone will only be possible if you fulfill the following things:
Own a good Google Pixel phone (Pixel models after the Pixel 2 series will be ok).
Have the latest version of the Google Fit app and install it on your device.
Your device must be updated to the newest firmware update.
Google recommends that you need to stay calm when taking measurements.
Measure Your Heart Rate With Your Pixel Phone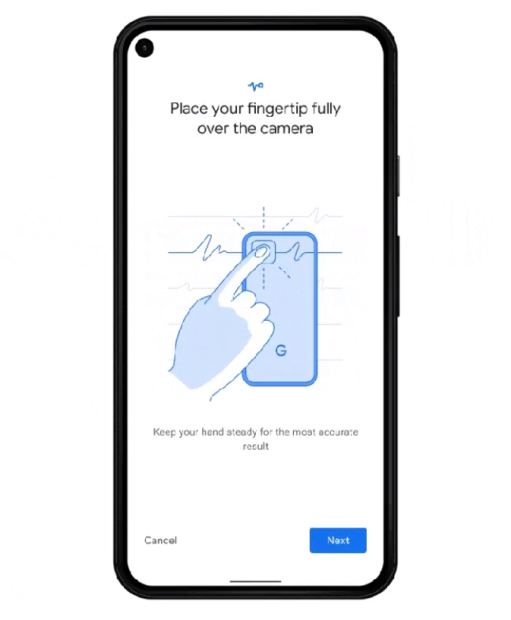 Launch the Google Fit app on your device.
Now, select the option "Check your heart rate" and then click on "Next" and read all the on-screen instructions.
Right after this, allow the Mobile Vitals app permission and enable them to take pictures and video.
Then, place your index finger over the rear-facing camera of your Pixel phone when prompted.
Wait for a couple of minutes, while the app starts taking the measurements. You will view the progress bar on your screen.
At last, when the test is done, you will get your heart rate readings.
Click on the Save button to store the results in the Google Fit app.
Measure Your Respiratory Rate – Here's How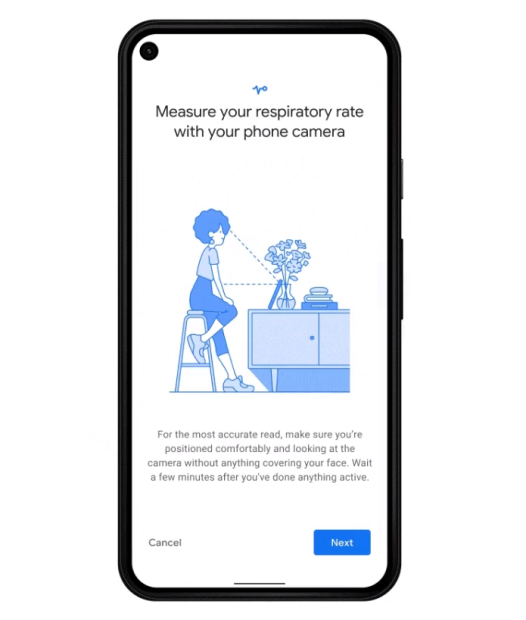 Start by selecting the "Check your respiratory rate" option in the Google Fit app.
Next, you will be advised to follow the on-screen instructions to properly set up your pixel camera.
You will require to prop the phone up so that it stays still during the test.
In the next step, access app permission to take photos and record video when needed.
Make sure that your face and chest are in view always, and then hold still.
Click Next, and the app will start accurately measuring your breaths.
Once the test gets over, you will see your results.
Click "Save" to store the results.
Can You Trust The Readings of Google Fit?
The company itself says that the heart rate readings from Google Fit aren't meant for medical diagnosis. You must not evaluate your medical conditions based on the received readings. By using the above-mentioned guide you will get an idea about your daily wellness.