Do you have a MI Box that you want to cast using your phone or PC? Then, this is just the place for you. Go through this guide to find out how to do MI Box Screen Mirroring, in other words how to cast MI Box using iPhone, Android, and PC. But before we get to that point, there are a few things that you need to know in advance.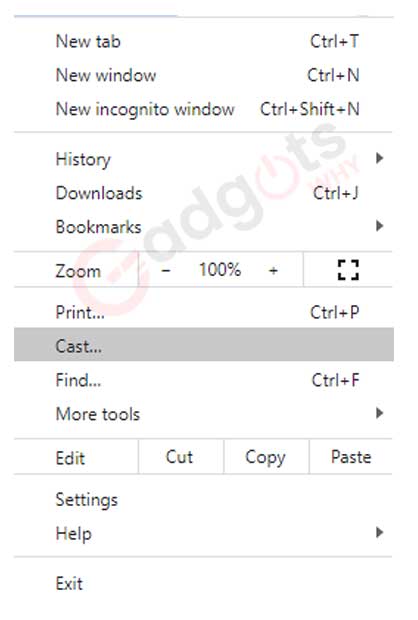 The Xiaomi Mi Box is a 4K Android setup box that is widely regarded as the superior alternative to cable TV.
It supports Chromecast out of the box and comes loaded with a ton of different applications to choose from.
You won't need to depend on any additional applications to cast content to your Mi Box now that you have this handy tool at your disposal.
Casting allows you to transmit material from your smartphone or computer to the Mi Box.
It is a convenient alternative in the event that you do not want to sideload the application into MI Box.
You will no longer need to watch your favorite movie or TV program on your little portable device since you can cast the media files to Mi Box instead.
MI Box Screen Mirroring: Step-By-Step Instructions
How to Screen Mirror your Android Phone to the MI Box?
Follow the steps below to screen mirror your Android phone to your MI box:
Start any application on your Android mobile device that does not have a cast option.
If prompted, enter your login information, then choose a video to play on your mobile device.
Navigate to the notification panel on your phone and choose the Cast or Screen Cast button to begin recording your screen activity.
Pick the Mi Box out of all the gadgets that are offered.
The content that you want to cast from your Android phone will now become visible on the TV that is linked to the Mi Box.
How Do I Cast Media Files from an iPhone or iPad to a Xiaomi Mi Box?
To mirror your iPhone on your Xiaomi Mi Box, you will need to download a third-party casting program since AirPlay is not supported on the Xiaomi Mi Box. Installing the Replica app from the App Store will allow you to mirror the screen of your iOS device to that of your Mi Box.
Open the Replica app on your iOS device, either an iPhone or an iPad.
Select your Mi Box by clicking on its name.
Mirroring the screen of an iPhone or iPad can be accomplished by tapping the Start button and then clicking the Start Broadcast button.
After mirroring is complete, any material that is stored on the iOS device can be selected and viewed on a TV that is linked to the Mi Box.
Recommended: Install YouTube on MI Box
How do I cast my PC to my Mi Box?
Follow the steps below to cast your PC to your MI Box:
Start browsing the web using Google Chrome on your own computer.
Launch the media file from the website you want to cast from your computer.
To cast your video, click the button with three dots in the upper right corner of the screen.
Choose "Cast," and then choose "Mi Box" from the drop-down menu of available devices.
Select the option to see the Cast in the drop-down menu under Sources. Your TV will get whatever is playing in the browser on your computer.
Select the Cast Desktop option if you want to send everything on your desktop to the TV connected to your Mi Box.
How can I cast media from an application that supports Cast to my Mi Box?
The content or application that you choose from your Android or iPhone should have built-in support for Cast for this to work. For an instance, you are able to stream YouTube on Mi Box since it is one of the applications that are compatible with MI Box Chromecast. If your app is cast compatible, follow the instructions below to set it up.
Start the program you wish to cast from a mobile device running Android or iOS.
Now, search for the video you want to watch on your phone and start playing it.
Locate the Cast Icon in the upper right corner of the screen and press it.
You will now be able to locate the devices on which the content can be cast.
Proceed to choose the Mi Box to which you would want to cast by touching the name of the Mi Box.
The material will now be shown on the TV you have.
This is how you can do MI Box Screen Mirroring to cast MI Box using various devices. Now, if you are confused about whether to get an MI box or the Chromecast Ultra, the next section might come in handy for you. We've laid out the key differences between the two so that you can judge them for yourself.
MI Box vs Chromecast Ultra:
The new Chromecast Ultra from Google brings a lot to the table, not the least of which is the ability to stream content in 4K HDR. Unfortunately, the price of the new Chromecast Ultra is double that of its predecessor. At $70, the Chromecast Ultra is now closer in price to that of full-fledged Android TV boxes. This includes the next addition to the group, the Xiaomi Mi Box, which fortunately also costs the same $70 as the Chromecast Ultra.
Even though they both support 4K video, are naturally Google Cast targets, and won't take up much room behind your TV, you shouldn't choose between them based solely on these features alone. There are other factors to consider. The ease of use offered by the Chromecast Ultra will appeal to some customers, while the Mi Box's extensive feature set will appeal to others. Which one, though, is the best fit for you? Let's find out.
1: Functionality
The most significant distinction between these two products is that the Mi Box can be used autonomously, but the Chromecast Ultra can only be accessed via a connected device like as a smartphone, tablet, or personal computer. Anyone who picks up the remote control for the Mi Box can operate it, navigate around, and discover anything to watch using complete applications as soon as you hook in your Google Account to the Mi Box; they don't need to know a thing about Google Cast.
You don't need to explain how the system works to everyone if possible, especially if the device in question is kept in a room that is shared with other members of the family or in a spare bedroom. In a similar vein, the Mi Box provides you with a true remote that you can use to navigate around, play/pause, and adjust the volume. This is a feature that may make or break the experience for some people.
2: Specifications
In terms of technical specifications, there isn't much of a difference. On paper, there is no clear winner given that both provide 4K resolution and HDR video quality. However, as we have mentioned in the past, the Mi Box struggles to power the entire Android TV interface when it is set to a resolution of 4K, which may be an irritating experience. You do have a complete interface to utilize, but if you have to reduce the resolution to 1080p in order to get outstanding speed, is it really worth it?
The answer to that question will largely be determined by how much 4K video you intend to consume. The Mi Box contains a USB connection that can be utilized for future extension, in addition to locally accessible storage. This is a positive aspect of the product.
Which option is most suited to your needs?
In light of the fact that both the Chromecast Ultra and the Xiaomi Mi Box retail for the same amount of money, deciding between them really boils down to only a number of key considerations.
The Chromecast Ultra is ideal for those who are OK with (or even crave) the ease of use offered by the Chromecast and who have no need for remote control or independent applications. Additionally, it is more convenient to connect to the back of any TV, and it comes with an ethernet adaptor already installed. The Chromecast Ultra provides more excellent performance and streaming quality, including support for 4K video without any restrictions or limitations, provided that you are willing to operate it solely via a separate device.
On the other hand, the Mi Box is the superior option in this situation if you want to control the box via remote and run applications independently of one another on the box itself. It will let you (or possibly your home visitors) browse and play material without having to link up a phone and Cast content, which can be a huge bonus. There are performance issues, particularly in the interface when fixed to 4K resolution, but some folks may be able to overlook that and just go with 1080p (considering that most content is still that resolution anyway) in an attempt to get an interface, apps, and a remote at the same price as the Chromecast Ultra. So, you can just decide for yourself.
Also Read: Access HappyKids for the best content for your kids
Conclusion:
So, this is all about how to do MI Box Screen Mirroring using different devices, such as your Android or iOS phones or PC. You can also get some help determining which device best suits your need if you are confused between MI Box vs Chromecast Ultra. We hope you will find our guide useful.