The Navyist Rewards Mastercard Credit Card can be deserving of a standing ovation if you can't get enough of having reasonably priced clothing basics in your wardrobe.
Navyist rewards cards are part of the family of branded cards from Gap Inc. including the Mastercard version and the store version of the card, both of which were issued by Barclays. That group of clothing stores also includes Banana Republic and Athleta in addition to Gap and Old Navy.
For fans of these companies, the Navyist Rewards Mastercard Credit Card offers rewards and exclusive benefits. In this article, we teach how to activate and log in to your Navyist rewards card account. 
Things you must know about the Navyist card:
A generous welcome bonus:
The Navyist Rewards Mastercard Credit Card offers certain worthwhile benefits to new customers in addition to continuous rewards. If you make your first purchase at Old Navy within 14 days of creating your account, you'll receive a 20 percent discount.
Additionally, through January 2023, instead of the standard 1 point for $1 on purchases, you'll receive 5 points for every $1 spent.
Wherever Mastercard is accepted, you can earn rewards, and at Gap Inc. stores
You can get it by using the Navyist Rewards Mastercard Credit Card. Spending at Gap Inc. brands in-store and online earns you 5 points for every $1.
For each dollar spent at other retailers who use Mastercard, you receive one point.
Old Navy, Gap, Banana Republic, Athleta, Gap Factory, and Banana Republic Factory are some of the Gap Inc. merchants where you can earn 5 points for every dollar spent.
Also Read: Activate Surge Credit Card
Reward points can only be used at Gap Inc. brands:
The Navyist Rewards Mastercard® Credit Card rewards aren't very versatile because they can only be used for in-store purchases at the brands mentioned above (not cash back).
Costs and APR:
There is no annual charge for the Navyist Rewards Mastercard Credit Card. However, there won't be an initial time during which interest is free. The continuing APR is variable at 26.74 percent.
This implies that you risk accruing significant fees if you don't pay off your card each month.
Elite Icon status:
By accumulating 5,000 points throughout a year, cardholders can advance to the elite Icon level. With this status, you can get
A 500-point bonus per quarter.
With a purchase of $50 or more, shipping is free for two to three days.
Free basic alterations with eligible purchases from the Banana Republic.
A day of "choose your sale."
Trending: Activate Netspend card
Ways to activate the Navyist Rewards card?
We have three days to activate the Navyist Rewards card. Here the procedures are outlined below. Carefully follow them to activate your card by any of the methods of your convenience.
Activate Navyist Rewards card Online through the website
Go to the Old Navy website and go to the bottom of the page to activate your new credit card. 
Under the headline "Old Navy Credit Cards," click the "Activate Card" link. 
You will then be directed to the activation page.
 There you must enter the last four digits of your Social Security number, your three-digit security code, and your credit card information into the corresponding fields.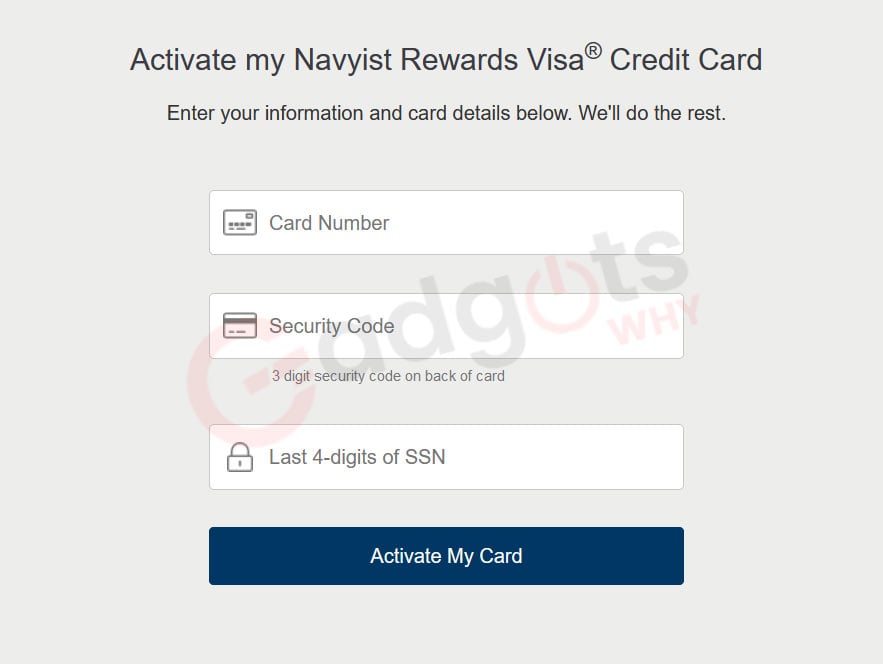 When you're done, simply click the blue "Activate My Card" button to finish.
Activate Navyist Rewards card by Phone
Your Old Navy Credit Card will have a sticker across the front when it is delivered. You can call the activation phone number on this sticker. This number is listed as 866-450-8389 by Old Navy as of the time of writing. The automated system will walk you through entering your phone number, three-digit security code, and the last four digits of your Social Security number when you place a call. After that, the system will notify you that your card has been activated and is ready for use.
Activate Navyist Rewards card Using a mobile app: 
Use the same login information you use to access the issuer's website to log in to the mobile app. After that, choose "Account Settings," pick "Activated Cards," and proceed as instructed to activate your card. To use this activation method, you must already have an account with the card's issuer online.
After activation, your Card will be immediately usable for purchases. You may always get assistance from the Navy Credit Card customer service team if you experience any problems activating your card. Contact them by phone at (866) 367-1758.
Step-by-step instructions for Navyist card Login :
You must first check in to the portal to use all the features of your online account. Below is a description of how to log in. kindly have a look.
Visit the official website and click the Sign In
In the link in the upper right corner, then click the Join NavyIST Rewards link once more.
Click the Manage your Navyist Rewards Credit Card link on the next page, which is shown below the Sign In form.
On the following screen, you can manage your credit card by logging in. This page can also be accessed directly Here.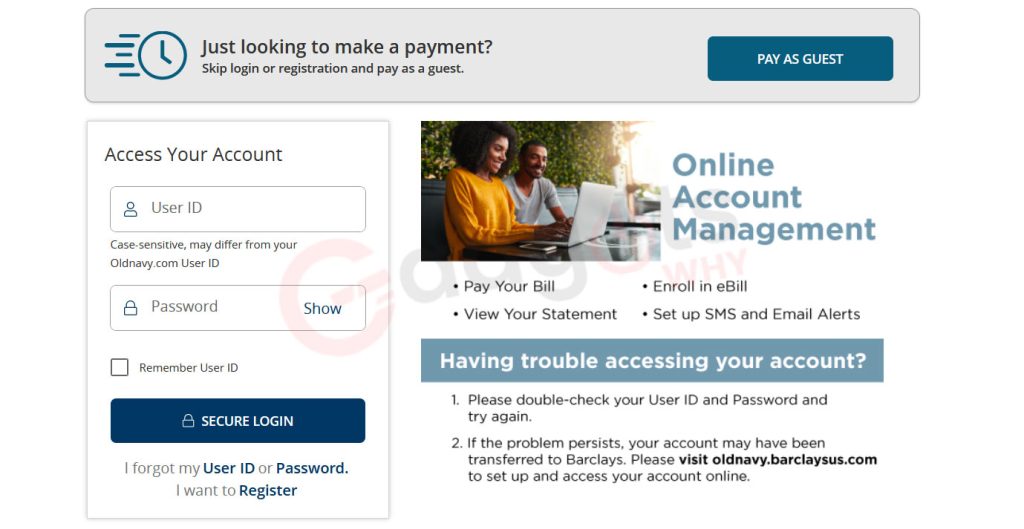 Finally, fill out this login form with your User ID and Password, then press the Secure Login button.
You will enter your account dashboard page, where you can manage your Old Navy Credit account or finish making a bill payment if your login information is up to date.
What if you forgot your Navyist card account User ID?:
There can be times when you can't remember your user ID. In that situation, a built-in feature accessible through the login page will allow you to obtain your User Id online.
Open the login page and select the Forgot User ID button near the bottom of the login form.
An online form to restore your User ID will appear on the screen.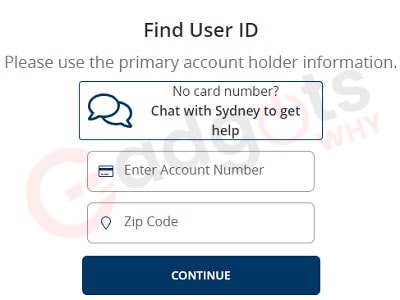 Enter your IP code and credit card account number in this form.
Then press the Continue button.
Following that, complete the remaining steps by on-screen directions.
What if I forget the Navyist card account password?
In case you too misplaced your Credit account password, which happens to most people frequently. On the same page, there is a password reset feature that can use online to fix this problem. By following the instructions listed below, you can retrieve your forgotten password.
Click the I Forgot My Password option located beneath the login form on the Old Navy Credit account login page.
On the following page, there is an online form for password resets.
Enter your User ID and Zip code in this password reset tool, then press the Continue button.
You will then get an email with instructions on how to change your password.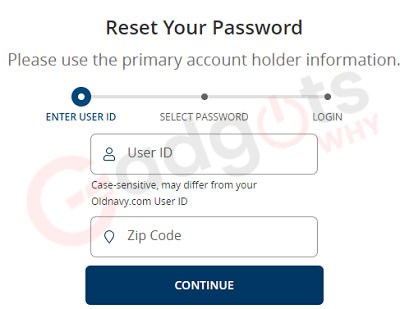 Now check the email by logging into your email account.
There must be a link to change your password and reset your old one.
Earn exclusive rewards with our Shop Your Way Card guide
Conclusion:
That's it guys Navyist card activation process is very simple and easy. If you follow this guide to activate your card you can complete your task without hustling. If you find anything difficult while login in or activating your Navyist Rewards card, you can ask us in the comments section. We love to assist you all the time. For more blogs explore the site and stay in touch. Thank you for investing your time.
Frequently Asked Questions
What is a Navyist by Old Navy?
Old Navy's rewards program has a status level called Old Navy Navyist. You receive 20% more reward points as a Navyist every three months in addition to free delivery on online purchases from Old Navy, Gap, Banana Republic, and Athleta. You must accumulate 5,000 reward points each year to obtain Old Navy Navyist status.
Do Navyist rewards expire?
If you don't make at least one qualified purchase within the first year of collecting points, your card will expire. There is no monetary value to points. You will just need to enter your phone number and email address starting on July 20, 2021, to redeem points for purchases made at our family of brands.
How do I become a Navyist?
By accumulating 5,000 points within a single calendar year, cardholders can advance to the prestigious "Navyist" category.
This status entitles you to 20% more reward points every three months.
Any Old Navy online order qualifies for free delivery when you use the code NAVYIST.
Where can I use my Visa from Old Navy?
Anywhere Visa is accepted, you can use the Old Navy Visa® Card. Old Navy Card is a closed-loop credit card. This means that it can only be used at Old Navy and other Gap Inc.-owned establishments, such as Gap, Banana Republic, and Athleta.
How can I find out how much money is on my Old Navy card?
Online: To view the balance on your Old Navy credit card, sign in to your online account.
Using a mobile app: Open the iOS or Android app and log in. On the home screen, your credit card balance will be displayed.
Through telephone: To speak with a customer support agent, dial (866) 928-8598 and follow the voice instructions.
Is there an app for the Old Navy credit card?
Through the Old Navy credit card app or the store's online site, cardholders have the opportunity to make an online payment.