New England Sports Network (NESN) is a regional sports-based cable and satellite television network. If you enjoy sports, NESN may become your new sports buddy. It delivers live MLB, NFL, NHL, and NBA data, news, schedules, and team standings. It also includes live coverage of every Boston Red Sox and Boston Bruins game, as well as postgame interviews, highlights, and analysis. So, let's learn how to add NESN on Roku and view it.
What's playing on NESN?
Live NESN Original Shows on (My Story, After Hours, Dining Playbook, and many more)
NESN and NESN+
TV Schedule
MLB, NFL, NHL, and NBA live stats, schedules, and standings
Sports-related news.
How can I get NESN on my Roku?
The methods below will assist you in adding the NESN channel to your streaming device.
Make sure to connect your Roku device to the HDMI port of your TV and then turn it on.
Press the Home button on your Roku remote to turn on your Roku device.
You will be directed to the Roku app channel store.
From the left side, the menu selects streaming channels.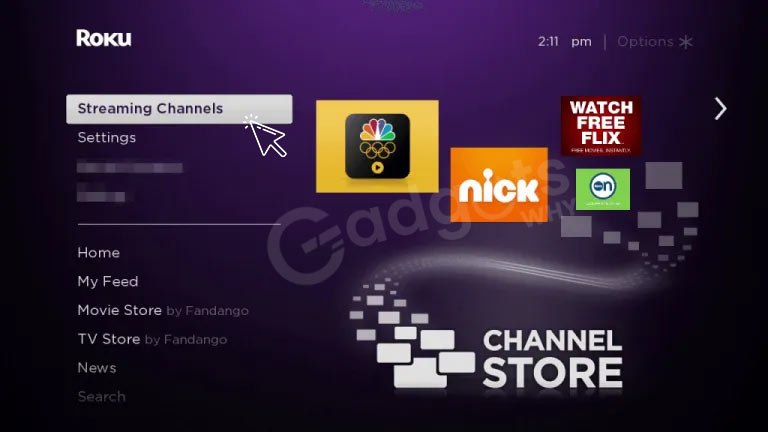 Then choose the appropriate app from the drop-down menu to start installing the app on your device.
Go to the text description and then choose the Add channel.
To select the app enter/type NESN in the search box and then select the official app from the search results.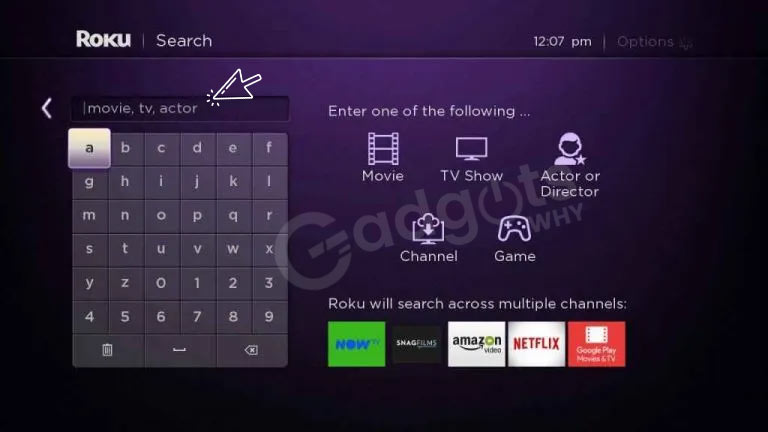 Then add NESN to your channel list, click Add channel, and then OK.
Now launch NESN, click on Go to Channel.
Log in using your cable TV provider's credentials.
On NESN, you can watch all of your favorite sports.
Note: To view stats and highlights, sign in with your Google or Facebook account. To enjoy live TV and other NESN features, you must first log in with your service provider.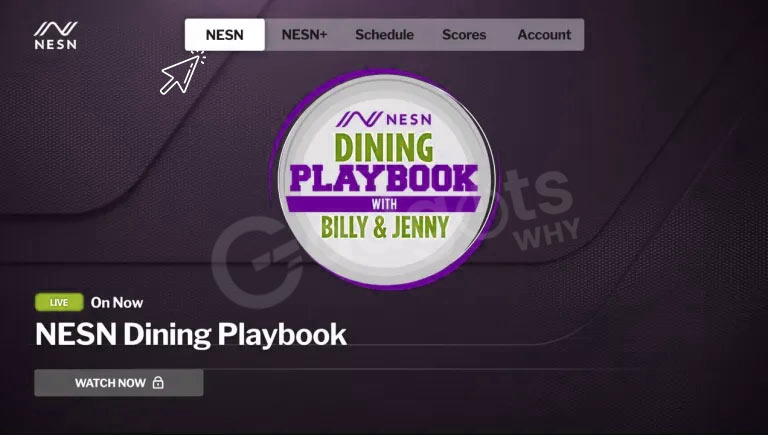 Also Read: Watch TikTok Videos on Roku Device
Alternative methods to Stream NESN on Roku
In this section we let you know the different methods or options available to stream NESN on Roku devices. Following are the options to stream NESN on Roku read the instructions carefully for better understanding.
Screen Mirror NESN on Roku
On Android and iOS smartphones, the NESN app is available. As a result, you can mirror the NESN to Roku using the screen mirroring feature.
How to Enable Roku Screen Mirroring
You must first enable screen mirroring on Roku before you may mirror content to your Roku device.
Select Settings and then System to enable screen mirroring.

Select Screen Mirroring Mode and then Screen Mirroring.

To enable screen mirroring on Roku, choose either Prompt or Always Allow.

Mirror NESN on Roku from your Android phone
To screen mirror NESN from an Android smartphone, follow the steps below.
Select Play Store on your Android device.
Enter NESN in the search field and select the NESN app from the results.
To install the app on your Android device, click Install.
Open the NESN app once the installation is complete.
Now select Cast from the Notification panel.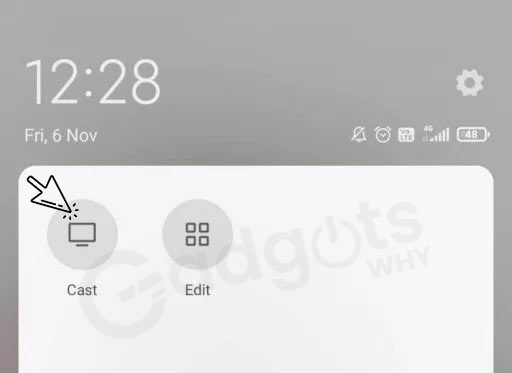 Select your Roku device from the available options.
Roku will be able to see what's on your screen.
Now you can sign in with your TV provider account and watch live sports on Roku.
Trending: Install Deezer on Roku
Mirroring NESN on Roku from an iPhone or iPad
The methods below will show you how to screen mirror the NESN app from an iOS device. Also, make sure your iOS smartphone is up to date and follow the procedures below.
Turn on your iOS device and go to the App Store to download the NESN app.
Select Screen Mirroring from the Control Center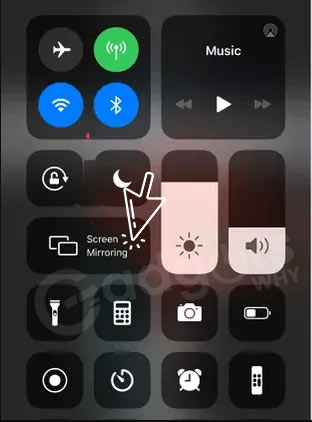 Select OK after selecting your Roku device from the list.
The contents of your screen can now be mirrored to the Roku device.
Log in to the NESN app with your TV provider account.
Roku allows you to stream content.
How to watch NESN and NESNPlus on Roku without having to pay for cable?
When there were a number of options for viewing live Red Sox games on NESN, living without cable became a lot easier. FuboTV and DIRECTV STREAM is now your only two cable-free options.NESN and NESNPlus are both available on both streaming sites. However, the pricing and fine print differ.
If you've already cut the cord but want to watch Red Sox or Bruins games, you'll have to assess the benefits and drawbacks of each service.
Subscribers in the New England area, which includes Massachusetts, New Hampshire, Maine, Vermont, and most of Connecticut, can watch NESN. Fairfield County, Connecticut, is the only exception, as it is considered part of the New York City market.
Stream NESN on Fubo TV
NESN, NESN Plus, ESPN, and local stations are among the 122 channels available on fuboTV.
WBZ (CBS), FOX 25, My 38, NECN, NBC Boston, NBC Sports Boston, and NBCSN are among the channels available to New Englanders in Massachusetts (like me). Throughout the season, NBC Sports Boston broadcasts a number of Boston Celtics games.
Subscribers have access to 1000 hours of Cloud DVR recording time. You may also view athletic events over the last 72 hours using fubo's "lookback" feature.
The only live TV streaming provider that broadcasts Red Sox games in 4K, as well as other select live sporting events, is fuboTV.
Roku, Amazon Fire TV, Google Chromecast with Google TV, Apple TV, Samsung, and Hisense Smart TVs, and Xbox One are all compatible with fuboTV.
You can peruse the channel roster before deciding whether or not to give it a shot.
The fubo family package, which costs $64.99 a month, is the entry-level fubo bundle.
According to fuboTV, New England residents must pay an extra $8.99 sports fee to access regional sports networks.
So your true monthly cost is $78.98. You can sign up for a free seven-day trial with no strings attached.
Stream NESN on DirecTV
NESN and NESN Plus are part of DIRECTV STREAM's Choice channel bundle.
The Choice plan costs $89.99 per month and includes 90+ channels. There are no extra charges for sports.
You can try it for free for five days.
HBO Max, Showtime, EPIX, and Cinemax are all free for three months to HBO subscribers. Unless you cancel, the standard price for those premium channels will apply.
ACC Network, Big Ten Network, ESPN, ESPN2, regional NBC Sports, and SEC Network are among the sports networks available in the Choice package.
All ABC, CBS, NBC, FOX, Telemundo, and Univision channels in your area are covered. You can also watch ESPN, ESPN2, ACC Network, TNT, History, CNN, and A&E on cable.
You can subscribe on a month-to-month basis and cancel at any time.
Roku, Android TV, Fire TV devices, Apple TV, and smartphones and tablets all support DIRECTV STREAM. Subscriptions are month-to-month, and you can cancel at any time.
Before selecting whether or not to sign up, you can peruse the various channel lineups.
Wrapping up:
NESN was a sports streaming service from the United States that was not available on Amazon. We do, however, plan to stream NESN on Roku via a variety of methods. As stated above, each section of this post tells you about the Roku and NESN platforms and shows you how to watch them on your device.
I hope you find our streaming suggestions and recommendations helpful. If you found this post informative and satisfactory, please leave a remark in the box below.
Frequently Asked Questions
Why isn't NESN available on YouTube TV?
On October 31, 2020, YouTube TV removed NESN from its channel roster. A debate about the cost of carrying the channel led to the decision.
While many Red Sox fans in New England had hoped that the two corporations would reach an arrangement before Opening Day on April 1, a NESN spokeswoman warned that this is improbable.
What is the best way to watch the Red Sox on Roku?
If you don't reside in a Red Sox television area, you can watch the Red Sox on MLB.TV. You can watch every game, for every team, all season long on MLB.TV. You can watch Red Sox games on Roku, Apple TV, Smart Devices, and other devices with MLB.TV. Live or on-demand viewing of Red Sox games is available.
Is it possible to watch NESN on Hulu + Live TV?
NESN will not be added to Hulu + Live TV at this time.
However, streaming firms keep in touch with networks on a regular basis to discuss potential arrangements. Since NESN was previously available on PlayStation Vue and YouTube TV, the network has obviously expressed an interest in entering the streaming TV market.