Finally, a health insurance company that treats you like a celebrity. Thousands of individuals have already switched to Oscar Health Insurance for their health insurance, and you can too. So, today we'll explain to you all of the advantages of Oscar Health Insurance in detail and help you understand where and how far your money goes.
About Oscar Health Insurance:
Oscar Insurance's network of physicians and hospitals is a group of health experts to whom you can have access if you visit an Oscar Health facility or use your Oscar Health insurance plan. They do not include all providers in your plan, just those who provide the greatest degree of experience and excellent treatment. Oscar offers a variety of excellent individual and family health insurance coverage. All plans include free preventative care, emergency treatment, maternity coverage, and other benefits. Plans are accessible via the New York State of Health Marketplace, your employer's health plan, or the Oscar app if you work for yourself.
With Oscar, you can concentrate on enjoying your life to the fullest. That's because they'll help you manage your health so you can spend more time doing the things you love. Their technology makes shopping for and obtaining care simpler than ever before, and they're always available for client assistance 24 hours a day, seven days a week. Oscar is a minimal-cost, high-value health insurance plan that saves you money by establishing a network of local healthcare providers. Oscar allows you to choose the primary care doctor who knows you best.
Oscar Health Insurance Review
Oscar Insurance provides individual and small business health insurance products via its website and state markets. It has an Exclusive Provider Organization (EPO) network, which implies that coverage from any supplier in the network is either free or subject to the company's co-insurance. However, if you leave the provider's network, you will be charged a higher or full amount for services. The deadline for getting health insurance via Oscar would be the last day of the Obamacare open enrollment session. If you experience a qualifying life event, you may be able to acquire coverage outside of this time limit. Oscar's health insurance, like that of other insurers, is available for purchase using a credit card.
Oscar features an easy-to-use search option for finding EPO suppliers. When you search the website for the kind of insurance or prescription medications you need, interactive elements such as maps, reviews, and ratings will show. Then you can interact with the provider directly and plan a visit. If you're looking for acupuncture in New York City, go to the Oscar website, enter your ZIP code, and choose the treatment you need from a list of certified in-network acupuncture providers in your area. Oscar only offers health insurance in a few states and counties.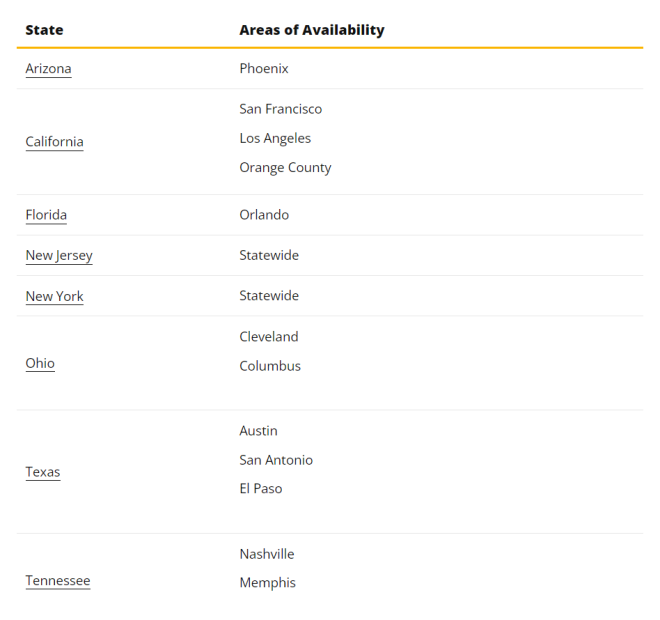 Oscar is only accessible in these states for the time being since it is yet a startup. It does, however, plan to increase its medical insurance coverage in the future. Oscar is broadening its roots in order to reach more sections of the nation.
Must check out our guide on American Family Insurance
Oscar Health Insurance Policy Fees & Alternatives:
Individual health insurance plans from Oscar are available on three levels:
Out-of-pocket expenditures and deductibles are the primary variations between coverage tiers. In addition, the amounts of co-pays and co-insurance for various health treatments vary by category. Prescription drugs, as well as specialist providers such as dermatologists or therapists, can be included.
Despite the fact that the programs differ, they are all qualified health care plans. It is done in accordance with the Affordable Care Act (ACA) and consequently provides significant benefits. According to the statute, this includes free preventative care, an annual physical, pregnancy treatments, and several kinds of birth control.
Oscar plans include preventative lab testing, but a Quest Diagnostics or another in-network provider must complete it. If you have Oscar insurance or intend to purchase one, be certain that your doctor transmits any test work to an authorized provider.
You can cancel your health insurance coverage at any time by contacting Oscar or your state's health insurance exchange. The policies shown here are based on those that are accessible in New York City. The monthly prices and deductibles for these plans will vary depending on where you live.
Oscar Health Insurance Reviews:
If you want a reputable company with exceptional client incentives and services, Oscar Health Insurance is a fantastic option for coverage. Oscar's user reviews are generally positive, with many customers noting that the online app and Doctor On-Call service are the best features. Several policyholders, however, have reported displeasure with the restricted coverage network and the difficulty to find a provider quickly.
If you have a preferred doctor, you should check with Oscar before buying coverage to ensure that you will be able to visit that doctor. Several subscribers have expressed dissatisfaction with Oscar's lack of state coverage, as well as its lack of dental and vision coverage.
Oscar has also garnered accolades from some of the world's most distinguished organizations. It also has an A- rating from the Better Business Bureau (BBB). It also has an NAIC complaint ratio of 0.12, showing that it has fewer difficulties than the average business when considering the size. Oscar was founded in 2012 by Mario Schlosser and Josh Kushner and is based in New York City.
Members of Oscar also have access to a doctor-on-call service. This is known as telemedicine, and it enables you to communicate face-to-face with an Oscar-nominated doctor. As part of this service, you would have been qualified to receive a call from the Oscar app at any time during the day and attach a picture of your symptoms. Then you'd see a doctor to go through your medical history and current problems. Finally, the doctor would make a diagnosis and can send you a prescription to be picked up at a pharmacy.
If you want personalized assistance, the concierge and Doctor On-Call services are appropriate. You can pick an on-demand health examination or support rather than setting an appointment and seeing a health practitioner.
Oscar Health Insurance Member Benefits and Special Features:
When compared to other health insurance companies, Oscar offers a variety of common health resources as well as some unique policyholder benefits. All of these things are accessible through the Oscar smartphone app and website.
After you purchase an Oscar health plan, you will get a welcome package. Your plan ID cards, an explanation of the insurance features, and a glance at additional complimentary perks and benefits are all included. This program provides a $400 yearly gym membership refund as well as up to $200 per eligible spouse.
On the app and website, you can monitor your progress toward the deductible. On their site, you can also learn about relevant health topics like managing your mental health. You can also monitor your steps and earn up to $100 in Amazon gift cards if you hit your step target each year.
Also Read: 10 best healthcare gadgets for your home
Oscar Health Insurance Login and app activation:
The login process of Oscar Health Insurance is extremely simple and easy. You can follow the steps below to login into your Oscar Health Insurance account and avail its complete benefits.
Go to the official website of Oscar Health Insurance.
Click on the Login option and a drop-down menu will appear.
Choose your preferred option and click on it. It will redirect you to a new page.
Enter your details and press Login.
However, if you are a new user you will have to create an account first.
Oscar Health Insurance also offers a mobile application for both Android and iOS users which the users can download from Play Store and Appstore respectively.
Conclusion:
With Oscar Insurance, you can visit the best physicians, hospitals, and urgent care centers in the nation. Oscar Insurance is an all-around health insurance business that is approved by the Office of the Comptroller of New York and proudly serves consumers in 14 states. Your health-care expenditures will be kept to a minimum thanks to a zero-deductible plan, no yearly coverage cap, and a diverse network of providers. So, that was our post, and we hope you enjoyed it!