Hey, you want to learn more about streaming Peacock TV on a large screen, such as a smart TV? Then let me tell you how to watch Peacock TV on Vizio smart TV. To learn more about it, read the article through to the end. In this post, we covered possible ways to download and install the Peacock Tv on Vizio smart TV.
Brief details of Peacock TV:
Peacock TV, NBC Universal's new streaming service, will serve as your one-stop shop for all NBCUniversal video content. The library of NBC dramas, Universal Studios movies, comedy, live sports, and fresh original video material available through this subscription is very astounding. The TV and streaming departments of NBCUniversal, a Comcast company, run and own this service. It debuted as an NBC logo on July 15, 2020. From this platform, you may watch TV shows, films, sports, and news from NBCUniversal studios as well as material from various third parties.
Peacock TV plans and subscriptions:
NBC introduces Peacock, a stand-alone streaming service. Up to 7500 hours of this service are provided for free with advertising assistance. Additionally, a premium service is available with a membership. If you wish to stream without being interrupted, you can subscribe to any plan.
Premium plan:
The monthly price for the Peacock Premium subscription plan is $4.99. Everything from this service, including original material and library movies and TV shows, is available to stream from this package.
Premium Plus plan:
The Premium Plus bundle has a monthly price of $9.99. It offers ad-free streaming and allows users to select movies, live sports, and other programs.
Recommended: Connect Vizio TV to WiFi without remote for SmartCast devices
Steps to Install and activate Peacock TV on Vizio Smart TV:
Peacock TV is a native app for Vizio TV models from 2016 to 2020. Here are the steps to add the app to your Vizio Smart TV.
You must connect your Vizio TV to the internet from the home screen.
Open the Access bar by pressing the V button on the Vizio remote control.
Open the All Apps option in the Vizio App Store now.
Then, Find Peacock TV by scrolling down.
After you find it, select it, and then press the OK button on the remote.
To install Peacock on your Vizio Smart TV, click the Install App button.
To confirm the app's installation, click OK when prompted.
To begin using Peacock on your Vizio TV, enter your Peacock account login information.
After installation, open the Peacock app on your Vizio TV.
Enter your login information and make a note of your activation code.
Visit https://www.peacocktv.com/activate using a browser on your smartphone or computer.
Enter the code shown on your TV into the given box, then click Continue.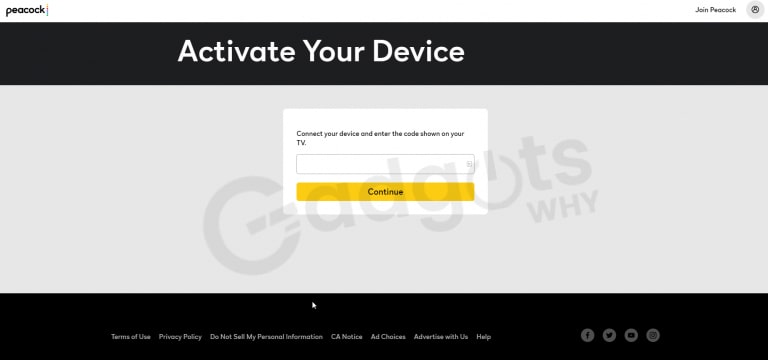 You can Start streaming the selected content by updating the Peacock app on your smart TV.
Alternate Methods to watch peacock TV on Vizio smart TV:
The Vizio TV supports AirPlay and the Cast option for streaming peacock tv, and it has SmartCast features. The steps for both alternatives are described in the section that follows.
How to AirPlay Peacock on Vizio TV?
Here is the procedure to watch Peacock Tv on Vizio Tv from iPhone by Airplay option.
Download the peacock app from the app store.
After the download Install the peacock app on your iPhone or iPad.
You must initially link your Vizio TV and iOS device to the same WiFi network.
To open the Peacock app on your iPhone or iPad, go to the applications menu.
Choose a movie or video to start playing on your handheld if you have signed in.
On Vizio TV, select the AirPlay icon located in the top-right corner.
Choose your Vizio TV from the list of available gadgets.
peacock TV content will start streaming on Vizio TV after a successful connection has been established.
Also Read: Fix No Sound on Vizio TV
Cast Peacock TV on Vizio Smart TV:
The most recent Vizio TV models include an integrated Chromecast. Or you can stream Peacock TV to the Smart TV using a different Chromecast device that is attached to your TV. By doing this, Peacock TV can also be streamed on older smart TV models. Additionally, make sure Peacock TV is set up and accessible on your smartphone. Both the Play Store and the App Store have the app. Vizio TV will help you set up your Chromecast. Or it's okay if your Vizio TV has Chromecast built-in.
Open the Peacock TV app on your smartphone running iOS or Android.
Any of your favorite content can be played.
Make sure your smartphone and Chromecast are connected to the same wifi network.
In the top-right area, tap the Cast symbol.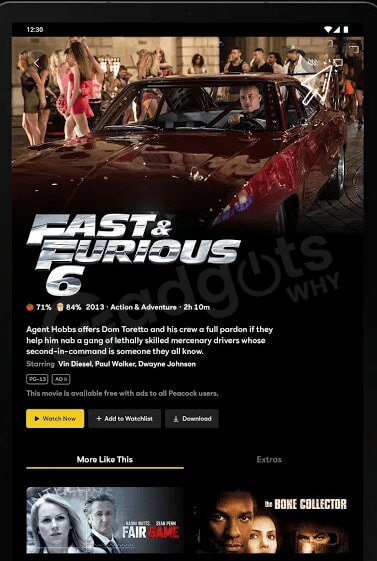 From the list, pick the Chromecast or Vizio TV gadget.
You can stream Peacock tv shows on your big screen.
Wrapping up:
Vizio smart TVs are among the most well-known product brands in America. It includes excellent features at affordable prices for people to use. The most well-known streaming service, Peacock TV from NBC Universal, offers a vast range of video content, including movies, TV shows, Originals, libraries, and many more. When streaming Peacock TV content to a Vizio smart TV, if you run into any problems or have any inquiries, kindly let me know in the comments.
Frequently Asked Questions
How do I remove the Continue Watching on peacock?
You can skip to the end of Continue Watching on Peacock TV or choose the My Movies tab, highlight Continue Watching, press the * button on the remote, and then choose Remove from my list.
How do I remove advertisements from Peacock?
To remove the advertising from the Peacock app, you will need to purchase one of the premium or subscription options.
Is Peacock TV compatible with Vizio smart TVs?
Of course, if you own a Vizio smart TV from 2016 or later, you may download and install it straight from your TV. To watch Peacock TV otherwise, it would be helpful to screen the mirror on your suitable device.
How to Log off from Peacock TV? 
The best way to log off Peacock on TV is to just Visit peacocktv.com in a browser to access your account and log in. The Profile symbol is followed by Account, Devices, and then Find further devices and choose All Sign Out.