Forever, Telegram is cost-free. No advertising. No subscription charges That was the promise Telegram always made when it first launched its smartphone app. But with the introduction of its subscription tier, the messaging service has formally reversed course. Telegram Premium unlocks several features for a monthly charge, including increased usage caps and premium stickers, among others. Do these added benefits, however, convince you to upgrade to Telegram Premium? Can we get a free premium account for the telegram? Anyhow, in this blog, we will discuss ways to get a free premium account telegram.
Do we need to pay for using a premium account of telegram?
Relieved? That's right; anything that is currently free will remain so in the future, according to Telegram founder Pavel Durov's announcement post. Therefore, nothing will change about the way you now use the site, including your group and individual chats. He added that not all future new features would be available only to paid customers, guaranteeing that free users wouldn't be left out. Many of Telegram's limitations have been lifted, with the majority of them being doubled. With the paid subscription, you get 20 folders, 1000 channels, 10 favorite stickers, and four linked accounts. In addition, faster downloads will allow you to send larger files than the current 2GB limit of 4GB.
Recommended: Stream Telegram Videos without Downloading
The following are a few cool extras and features of the premium Telegram account:
Up to 1000 channels, 20 chat folders, 10 pins, 4 accounts (in a single app), 200 pins per folder, 20 channels and group public links, 10 favorite stickers, and 400 GIFs are all supported.
Currently, Telegram enables file uploads up to 2GB in size.
More animated responses to communications.
High-end stickers: Monthly upgrades provide exclusive larger stickers with extra effects. For only $4.99 per month, have your stickers larger.
Comprehensive Chat Management: Tools for auto-archiving, hiding new chats from non-contacts, and setting the default folder.
Identity badge: You can tell that you actively support Telegram by looking at the emblem next to your name.
Animated avatars for more self-expression in chat lists and chats.
High-end app icon: Choose a Telegram app icon from a variety for your home screen.
The bio contains more symbols. Use 140 characters in place of the standard 70 in your profile bio.
Captions with more symbols For your images and videos, use more detailed descriptions.
Quicker downloads: Downloads of files and media are possible at limitless speeds.
Voice-to-text: You can get an automatic audio message transcript if you upgrade to Telegram Premium.
Ad-free: No more commercials on public television.
All new features of Telegram Premium for everyone:
Along with the unveiling of Telegram Premium, the firm also unveiled several new features for all users, paid or not. These consist of:
Public groups will now be able to accept join requests just like private groups. As a result, administrators will be allowed to decide whether or not to admit new members.
Everywhere there will be verification badges: Public figures or organizations may possess a verified badge.
Better bots will process payments or completely take the place of a website.
Better Android conversation preview: Without marking the messages as read, users will have a better overview of the entire chat. On iOS, this feature is already there.
Users won't need to save files to their iOS devices to share them from other apps. This is great for keeping your storage space clear of tonnes of unnecessary photos and videos.
On macOS, there is a utility to make animated profile images, as the name implies.
Recommended: Signal vs WhatsApp
Procedure to get premium account on telegram:
The procedure to get a premium account on Telegram is straightforward. The Telegram app has to be updated to the most recent version that is currently available in the App Store. Sadly, Telegram has not yet made the upgrade available to Android users. They must therefore wait for the official Telegram team to publish the upgrade. The cost of the Telegram premium subscription would be around $5 to $6, although the Telegram team has not made an official comment and it may differ depending on where you are.
Check to see if the Telegram app is updated on the App Store.
If there is an update just update it to go ahead.
Open the app, then enter your phone number to register for a Telegram account.
After registering for a free account, go to the Settings menu in the bottom right.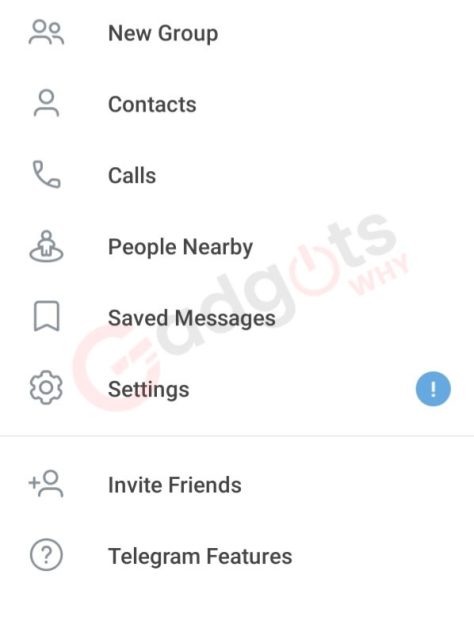 Select the Telegram Premium option from the list by scrolling down.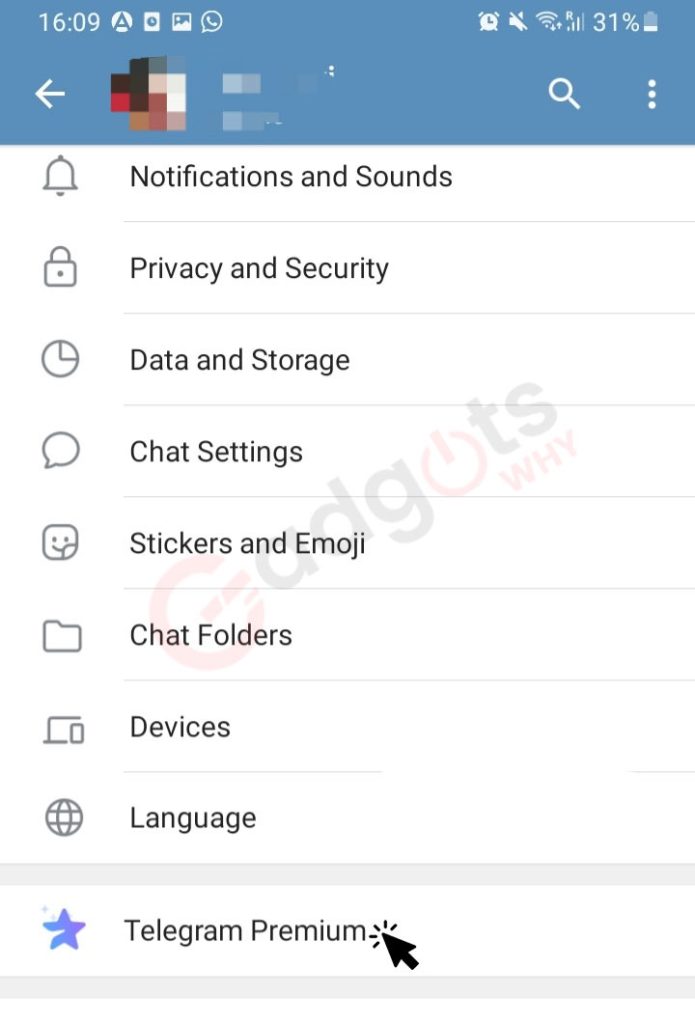 The main advantages of upgrading would be listed in a new window, along with a Subscribe option.
Select "Subscribe" from the menu.
You can begin enjoying the advantages of Telegram premium after making the purchase.
Telegram premium is a straightforward in-app upgrade, like all other applications that require a premium subscription.
What is the price of a premium account on Telegram?
When WhatsApp was first released, it was also a membership service that cost $0.99 per year after the first year was free. Because Telegram's Premium service is so much better than WhatsApp's previous strategy, it costs more. Although Telegram didn't specify the precise monthly fee in its statement, those who already have Premium are seeing a price of $4.99 on their devices (with several country-wise variations).
At any pricing point, Telegram's subscription fee isn't outrageously expensive, but it's also not dirt cheap. Even if Telegram has a long list of features to support its high pricing, it will be challenging to persuade users to pay for a service that has traditionally been free.
Click here to Delete Snapchat Story on iPhone or Delete Snapchat Story from Android Mobile Phone
Can I get a free premium account on telegram or can I buy a free premium account on telegram for less price (less than 4.99$)?
You can get a premium telegram account for free but you can save $1 by joining up for Telegram Premium outside of the App Store or Google Play Store, which costs $4.99/mo. Using the official Premium Bot or a desktop client, you can subscribe to Telegram Premium for $3.99/mo. This will guarantee that Telegram receives all of your money and that neither Apple nor Google receive any compensation from the service.
Know how you can get Instagram to pay for reels
My Verdict:
A variety of exclusive extra features are made available to Telegram Premium users. However, you will be required to pay a certain fee each month. The premium tier isn't very useful for a casual user who merely uses Telegram for routine file sharing and chats.
It seems appropriate, in my opinion, for professionals who frequently need to upload large files and download films swiftly. The subscription is also available to those who wish to use Telegram without being interrupted by advertisements.
It's fantastic that Telegram left all of its existing capabilities open for free and didn't hide them behind a paywall. So, the final choice to subscribe to Telegram Premium will be yours. How do you feel? Are you thinking about signing up for Telegram Premium? Please tell us in the comments.
Frequently Asked Questions
How to get a Telegram account without a Phone Number?
The users have an option to use the TextNow App. It is a third-party application that generates a free number that is US or Canada based for free. By doing this, we can access the Telegram account without a Phone Number.
Is Telegram Premium free? 
Although the pricing of Telegram Premium appears to vary by country, it typically ranges from $5 to $6. Telegram claims that the present free functionality would remain free despite the introduction of a premium plan.
What does Telegram Premium cost?
Recently, Telegram introduced Telegram Premium, a new membership service that provides users with an exclusive experience. The monthly fee for the paid service ranges from $5 to $6 and includes access to first-hand new feature releases and other functionality.
Does Telegram offer any payment to users?
Telegram has no internal monetization scheme, thus it doesn't pay for channels or groups directly. However, it was revealed in late 2020 that Telegram monetization would be introduced soon. In the public channels, the messenger intends to introduce advertisements.
What is the recent update of the Telegram app?
A new navigation shortcut is included in the latest Telegram update. In order to choose a specific chat from a list of the most recent chats, users can now press and hold the "Back" button. This list will now include chats that are opened from forwarded messages, links, usernames, profiles, etc.