Go through this guide to find out all that you need to know about the Prestige Prepaid Mastercard, its activation, and login procedure, along with how to check Prestige Card Balance.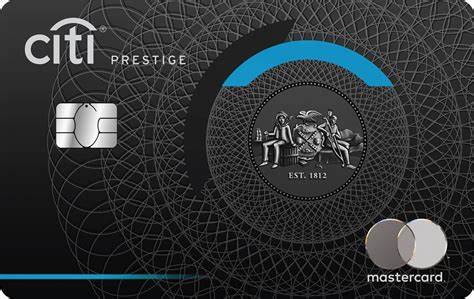 Prestige Prepaid Mastercard: All that you need to know
If you are a criminal who is about to be released from jail, you could have the misconception that the remaining amount on your commissary account would be paid to you in the form of a paper check. However, the majority of the time, Numi Financial will issue you a Prestige Prepaid MasterCard rather than a regular MasterCard.
This card is a prepaid debit card, which means that you can use it to access the money that is currently stored in your account.
It is impossible to transfer the Prestige Prepaid MasterCard to another institution until after it has been issued to the recipient.
When making purchases with the Prestige Prepaid MasterCard, there are a few things you need to keep in mind.
Before you can make use of the card, you will first have to activate it. You are able to do this by contacting the customer support number that is located on the back of the card.
After you have activated the card, you will be able to use it in any place that accepts MasterCard.
The card comes with a few different kinds of fees attached to it. For instance, there is a monthly maintenance cost of $2.95, a price to withdraw cash from an ATM of $1.50, and a fee to inquire about your balance $0.50.
Therefore, when you use the card, you need to remember to factor in these associated costs.
Prestige Login Balance:
How do I check my Prestige card balance?
To check your prestige debit card balance, either log in to your online account with Prestige or call the customer service number at 1-877-724-0932. You will never have to deal with an automated system or wait for a person to become available when you check the balance of your Prestige account online. This makes it the fastest option to check the balance of your account.
Online:
To check the balance of your Prestige card online, please follow these steps:
First login into your Prestige account.
Then, choose your Prestige Card.
On the page that follows, you will see your current balance.
By dialing customer care:
Dial 1-877-724-0932.
Next, follow the on-screen instructions to have the automated system read your current balance over the phone.
You need to keep an eye on the balance that is now available on your Prestige Card. If you see that your account balance is much higher than it should be, take a moment to go over your most recent transactions and check to see if there have been any strange transactions.
Author's pick: Activate Axis Bank Debit Card
Prestige Prepaid Mastercard Activation Process:
How to Activate Prestige Prepaid Mastercard?
When you get out of jail, the Prestige Prepaid MasterCard can be a very convenient method to check the amount of the commissary account you had while in prison. Simply make sure that you are aware of the costs, and that you activate the card before you use it. Here's how to activate Prestige Prepaid Mastercard:
Begin by calling 1-888-913-0900 and listening carefully to the voice instructions to access your credit card account.
Enter the access code for your account as well as the card number.
(Note: The last four digits of your social security number will function as the access code for your new account when you first set it up.)
You can retrieve your previously-assigned ATM/PIN code by pressing 7, and you can then change it with a new ATM/PIN code that is easier to remember by pressing 2.
After that, you will have to input your new ATM/PIN code a second time for verification purposes. Simply pressing the number 8 will take you back to the previous menu.
To change the access code for your account, hit the number 5.
In addition to your account's new access code, you will need to input the new ATM/PIN code.
A second go-through of the new ATM/PIN code is necessary for verification purposes.
To use your card, hit the number 2 on your keypad.
Fill in the date of expiry that is located on the front of your card.
Your card is now ready for use. To see your account data, you must enter your new account access code. You have to use your new ATM and PIN to conduct a Pin Debit transaction or an ATM transaction.
Here's how to use your Money Network Payroll Card after you've activated it and established your personal identification number (PIN)
Call 1‐888‐913‐0900.
To successfully log in to your account, please follow the audio instructions.
Simply pressing 1 will take you to the "Account Information Menu."
Again pressing 1 will bring up the "Account Balance" menu.
Prestige Login Mastercard Procedure:
How to login into your Prestige Account online?
Visit the login page on the Prestige mobile app or website to access the online account for your Prestige card. After that, access your Prestige Mastercard Secured Credit Card account by entering your username and password in the respective parts of the login screen. Click the "Login" button when you are ready to access your online account. If you do not already have a username and password, you will need to choose "Create a New Account" before proceeding with the creation of a new username and password.
To access your Prestige MasterCard account online and the prestige login page, follow the steps below:
You'll need to register your Prestige card in order to access your online account.
After entering your account number, which is 16 digits long, click the button that says "Create a New Account."
The last digits of your Social Security number are necessary for the verification process of your credit card account.
You will need to choose a username and password for your Prestige card. Both the password and the username should not include any spaces.
To log in, you will need to use the credentials that came with your new Prestige card.
Go to the login page on the Prestige website or mobile app, input your new login credentials in the Online ID and Password boxes, and then click the "Log In" button to access your account.
After registering for an account and logging in, you will have the ability to manage your Prestige card account online. You are able to handle the specifics of your account, such as passwords and recurring payments, in addition to paying your credit card bills, seeing your credit card statements, and keeping tabs on account activities.
Handpicked content: Check target gift card balance
If you can't remember your login information for Prestige, follow the steps below:
On the page where you log in, click the link that says "Forgot your Online ID / Password?"
After that, all you need to do is follow the on-screen directions to either reset or recover your login information and password.
So, this is how you successfully complete the Prestige login register procedure, and I hope you have solved the signup step now, let us move on to the steps for finding out your application status.
How can I find out the current status of my application for the Prestige Card?
Dial 1-877-724-0932 to find out where your First Progress Platinum Prestige application stands by calling in for an update. The processing of your application will complete in three weeks or less, as per First Progress. You have the option of purchasing expedited processing for an additional fee of $19.95 if you want to pay your security deposit using a prepaid or debit card. By proceeding in this manner, your application will finalize within seven days or sooner.
Conclusion:
So, this is all about how to check your Prestige Card Balance. We hope that you will find the instructions helpful.
Frequently Asked Questions (FAQs): –
Where can I get the zip code for my Prestige card?
You can locate the zip code on the physical prepaid card itself, either on the front or the back of the card. In the event that this is not the case, you may use the website of the bank to locate the zip code by entering your account name and card number. Examining the billing page that is sent together with your credit card is the quickest and easiest option. There you will be able to find the zip code.
How to withdraw cash from an ATM using my Prestige card?
To withdraw cash from an ATM using your Prestige Card, simply follow the steps below:
1. Swipe your Prestige card onto the ATM machine.
2. Next, enter your personal identification number, which is four digits long.
3. Then, select "Withdrawal from Checking".
4. Enter the amount of money, in dollars, that you want to withdraw.
5. Take the receipt, the cash, and the payroll card that you were given.
How can I make a purchase at a shop using my card?
Pass the payment card through the card reader, and then do the following:
1. Make your selection under "Credit" on the menu.
2. Confirm the sum of your purchase, then choose "Approve," "Yes," or "OK" to continue.
3. You are going to be given a permission sheet that you will need to sign and return.
4. Bring both the items you bought and the receipt with you. If the establishment does not have a swipe pad, you should provide the Visa card to the staff who will be processing it.
How can I transfer funds into a personal bank account?
The following is the procedure that must be followed in order to deposit money into a personal bank account.
1. Call 1‐888‐913‐0900.
2. Listen carefully to the instructions in order to get into your account.
3. Simply pressing the number 6 will bring up the option to "Transfer money into another account."
4. Your bank account number as well as your routing number must be provided.
5. Follow the audio instructions in order to specify the amount that will be sent.
How can I use my card to get a cash-back when I make any purchase at a store?
To utilize your Visa PIN to complete a cash-back purchase at a shop, the following steps must be taken:
1. Pick "ATM / Debit" from the drop-down menu on the PIN pad at the register.
2. Enter your PIN once you swipe your card.
3. To obtain cash back, either choose the "Cash Back" option or ask the salesman for it.
4. Verify that the sum of your purchase, including any cash incentives, is correct.
5. Select "Approve," "OK," or "Yes" from the drop-down menu.
6. Don't forget to bring your cash and the receipt with you.
How exactly does one use their Prestige card while shopping online?
The card has to be swiped physically or input digitally throughout the checkout process for in-person or online transactions. In order for the prestige card to be eligible for a discount on purchases made online, it must first be registered in the online profile. As a member of this exclusive membership club, you will have access to a variety of perks and benefits, including special shopping discounts, admission to the SMAC Prestige Lounge, priority fitting rooms at The SM Store, courtesy check-out lanes at SM Markets, valet shopping, and much more.
How do I check the balance on my reward card?
You can check your balance in one of three ways: either go to mcgift.giftcardmall.com, phone 1 (877) 322-4710 for 24/7 automated balance inquiries or keep track of your spending. There is a possibility that certain businesses may be unable to access the remaining amount on your Card.