How to watch 7plus TV on your smart TV? Follow this guide till the end and you will know everything about how you can stream amazing 7plus on your smart TV devices. The Seven Network's 7plus (stylized as 7+) is a video-on-demand and catch-up television service. Channel 7, 7two, 7flix, Racing.com,  7mate, and 7Sport are all available for live streaming on 7plus.
7plus is available on a variety of platforms, including Web, Android, and IOS applications, FreeviewPlus certified TVs, Telstra TV, Apple TV 4th Gen+, Chromecast, Android TV, Fetch TV, Sony Linux TV, PlayStation 4,  Samsung TV, and PlayStation 4 and PlayStation 5 consoles offering a wide range of Australian drama.
What can you watch on 7plus TV?
On 7plus there is a huge variety of content available for you which includes the Seven Network suite of channels, and the major and multi-channels. The following digital-only channels are accessible as of April 2021
Olympic Channel
Outdoor Channel
Racing.com
Fuel TV
People TV
Gusto TV
Pac-12 Network
iwonder
Ausbiz
Openshop
ZooMoo
The Wiggles Channel
On a smart TV, how do you sign into 7plus TV?
To sign in to your 7plus TV account on Apple TV, Telstra TV, Android TV, Samsung Tizen, LG TV, and Fetch TV applications. To get 7plus on your smart TV, follow the steps mentioned here-
Select a film to view in the 7plus app on your Apple TV, Telstra TV, Android TV, Samsung Tizen, or Fetch TV device.
You'll see a screen that walks you through the procedures of signing in with a 7plus account and then connecting that account to your device:
In a web browser, go to 7plus.com.au/connect (i.e. Safari, Chrome, Firefox, or Microsoft Edge). Please make sure you go to this URL rather than the 7plus homepage.
You will need to do either one of the following mentioned below- Log in using an existing 7 account.
With your email address, create a new 7 account.
Sign out of your 7plus account on the device you're using to enter the sync code if you get an error message when trying to sign in to your TV. You should now be able to correctly enter the same code into your device after logging back in.
After you've signed in or created an account, you'll be prompted to input the 6-digit code that appears on the screen of your Apple TV, Telstra TV, Android TV, Samsung Tizen, or Fetch TV, such as DKFJS1, as seen in the example image in step 2 of this guide.
Entered the code correctly? Now you will directly get connected to your account by speaking to your device.
Your app will automatically update, and you'll be taken to a new screen where you may start watching your movie by selecting the Start Watching button.
Check which catch-up Tv service is competing for 7Plus
Follow the steps and there you are, you will be able to access the content of 7plus TV on your smart TV.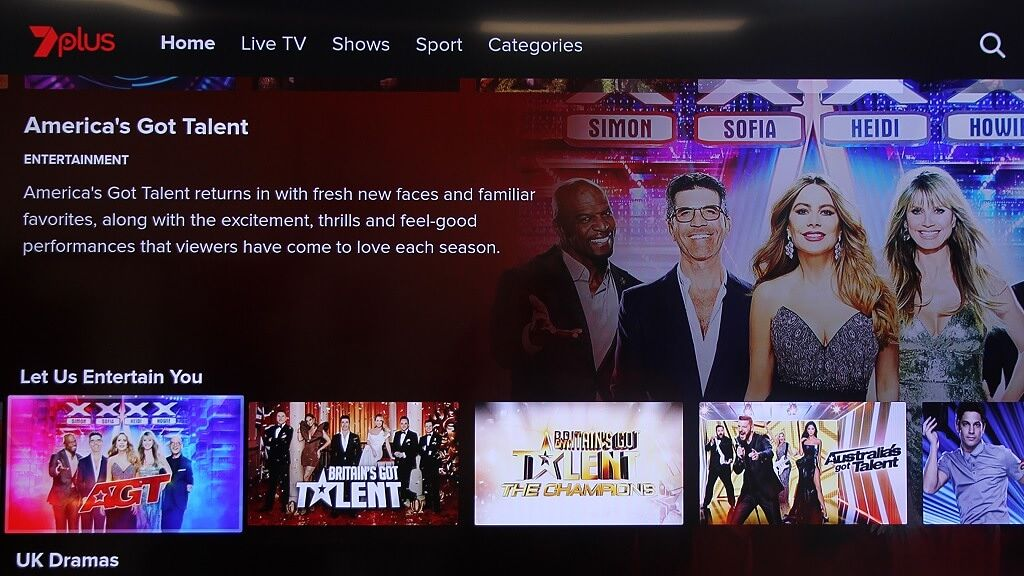 Frequently Asked Questions (FAQs)
Here are some of the issues that you might face while you set up 7plus on your smart TV. It's better to be prepared.
Q. Is it required for you to pay to gain access to 7plus TV content?
A. 7plus is a free service that relies on advertising revenue to stay afloat. Accessing 7plus material does not require a subscription. The only fees that apply are those related to the internet.
Q. 7plus is available on which Smart TV brands?
A. Apps are available for the CTV devices listed below:

1. Telstra TV
2. Fetch TV 
3. Apple TV – 
4. PlayStation 4
5. PlayStation 5
6. LG TV 
7. Samsung TV
8. Android TV
9. Sony Linux Smart TVs
10. Freeview Plus
Q. Why can't You use Facebook or Google to sign into 7plus on your Apple device?
A. Apple has specified that only iPhone, iPad, and Apple TV apps that support signing in with an Apple ID will be allowed in their stores; if such apps offer social sign-in, they will not be allowed (Facebook, Google, LinkedIn, etc). The Seven Network, like many other media companies around the world, discovered that Apple's new sign-in solution lacked the capabilities required to continue operating in our current business model; and, like many others in the industry, we responded by removing social sign-in options from our service as Apple's only option.

Simultaneously, there have been numerous well-documented and widely reported issues surrounding user data and data privacy. We were already assessing our approach to user data and closely following the GDPR (global data protection regulation) modifications' suggestions.

They decided that the best way to ensure that they are protecting users,  data, and their own operating model was to remove these adjacent facilities from our user data process, given the growing concerns over the privacy and security of user data, the increase in cases of reported and apparent misuse of social data, and Apple's decision to try and mandate its own new position in the market.
Q. Why is there 7Plus stream buffering (starting/stopping) all the time?
A. Adaptive streaming technology allows the app to automatically alter the quality of your streaming to match your internet bandwidth and device capabilities.

We recommend a minimum internet data speed of 3Mbps or more for the best experience.

Kindly visit speedtest.net in order to confirm the speed of your internet. You may examine your download and upload speeds on this webpage; the greater the number, the faster the speed. If the problems persist, you should contact your internet service provider. This issue can exist due to multiple reasons. Among the reasons are the following:

1. Connection with a low bandwidth
2. The internet connection is shared by other users on your network.
3. At the time of viewing the video, there was a poor internet connection. Due to excessive internet traffic, internet connections can occasionally lose out or get overwhelmed. If you detect any persistent problems, contact your Internet service provider.
4. Wireless internet connections can be disrupted, causing problems with playing (speak with your ISP if you notice any ongoing issues).
Q. On the television, no code displays. What is the location of the code?
A. When you try to access the 7plus app, a code should show on your television. If no code displays on your television, it signifies that the 7plus sign-in feature is not supported on that device. The 7plus connected tv sign-in feature is only available for the devices listed below:

1. Telstra TV
2. Apple TV
3. Android TV
4. Samsung Tizen
5. LG TV
6. Fetch TV
Q. You can't get 7plus to work on your Sony television. What exactly is the problem?
A. The 7plus app for Sony TVs is currently only available for Sony Linux TVs from 2017 and Sony TVs that operate on the Android TV operating system. If your TV isn't a 2017 model and just doesn't support Android TV, you may still be able to get 7plus using our Freeview Plus app, which you can locate by pressing the red button on your remote when watching one of our broadcast 7 channels.

If you're not sure if your TV is compatible with Freeview Plus, please contact Sony, who should be able to point you in the right direction. In terms of Freeview Plus, Prime, WIN, and Southern Cross's lack of commitment to this Freeview Partnership is sad for our regional viewers. On the Freeview site, you should be able to see what channels are available to you.